Training Resumes.
Wed 28 July 2021.
Hi All,
As you may be aware, restrictions in VIC are easing which have allowed for teams to return to training, which will be doing so on Wednesday 28 July.
However, due to the current state of affairs in VIC we need all players to follow some basic rules:
No access to change rooms or showers;
Do not attend training if ANY symptoms are displayed (even a slight cold);
Register via the QR code upon arrival
Bring 3 coloured tops where possible (red/orange, white and dark blue/ black) to allow for teams
Sanitise hands upon arrival and exit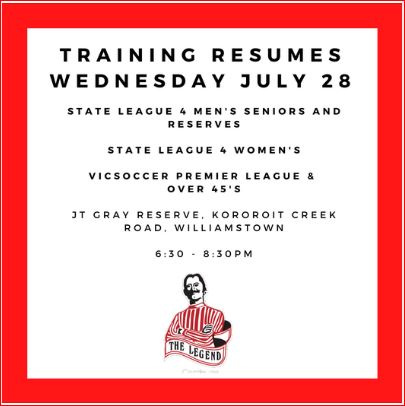 Any questions, please ask.
Thanks,
John Roughton, on behalf of Steve Taylor
Club Secretary. Barnstoneworth United Football Club
m : 0422 321 597