Games played 27-28 March 2021
Sat 27 Mar 21.
The Seniors and Reserves, both lost today..
See tables below for Seniors / Reserves Result, and League placement.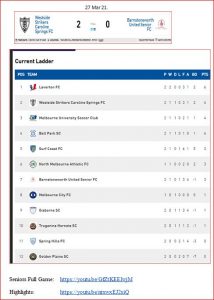 Seniors Full Game
https://youtu.be/GfZtKEEIwjM
Highlights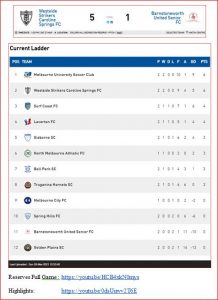 Reserves Full Game
https://youtu.be/HCB4xkN0mys
Highlights
Sun.  28 Mar 21.
The Premier league team played  a friendly at J T Gray Reserve against Meadow Park, which they won 8 – (bloody) 1.
It's been a long, long time since J  T Gray Reserve, has saw that (historical) result !!
Paterson B.