18 Feb 23.
Round 2. Australia Cup.


BUFC 3. v  Hampton Park. 2.
The Park scored first, then the BU equalized prior to half time.
Halfway through  the second half  the BU scored from a penalty, only for the Park to equalize 10 minutes later, with a very well taken, free kick.
In injury time with only 5 minutes till the end of the game, the BU scored the winning goal.
Big shout-out to Hopper Crossing F.C., for allowing the BUFC to use their facilities today.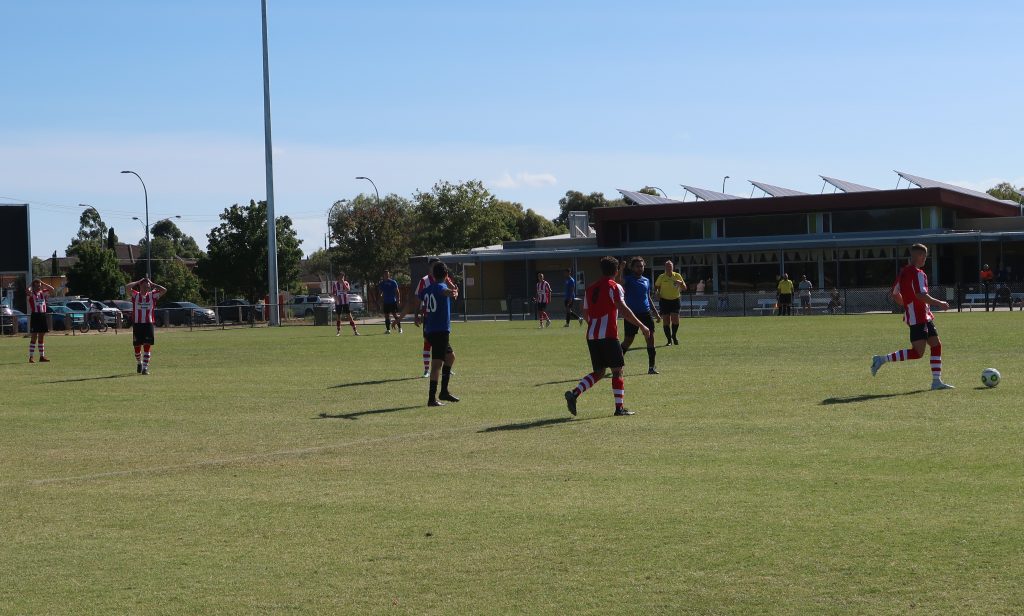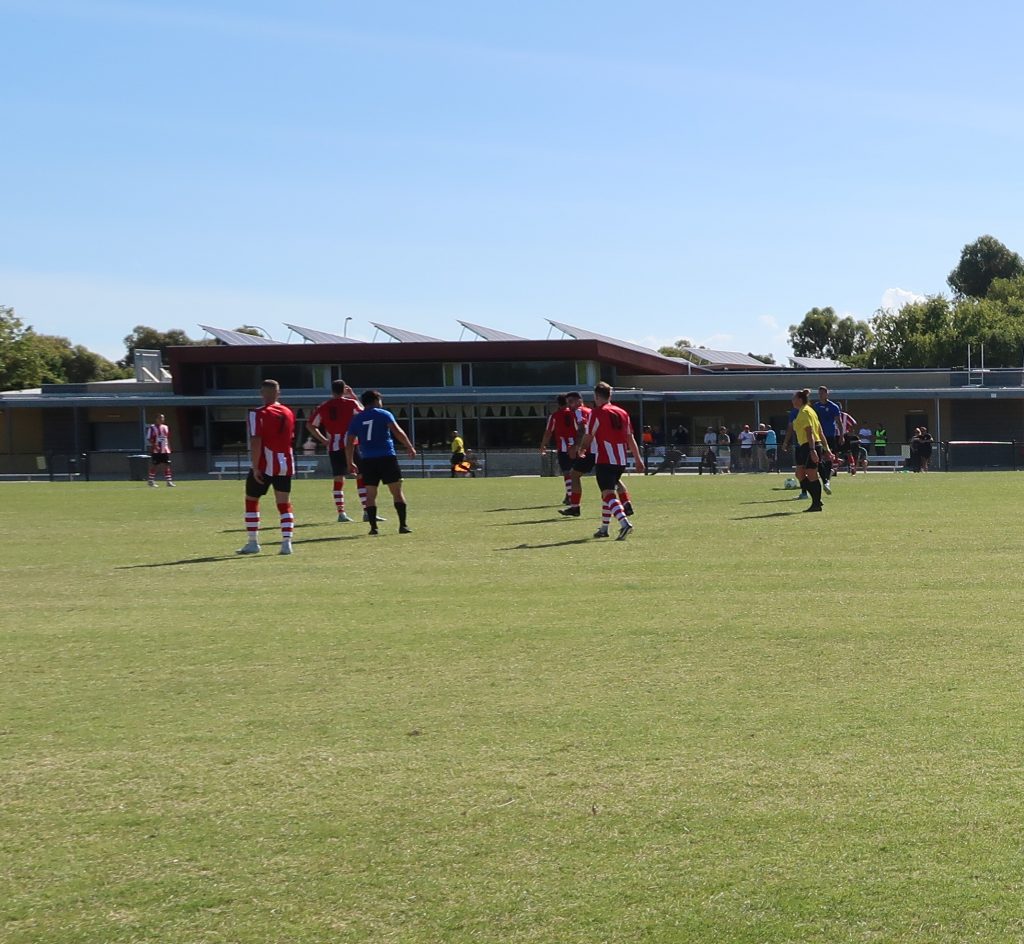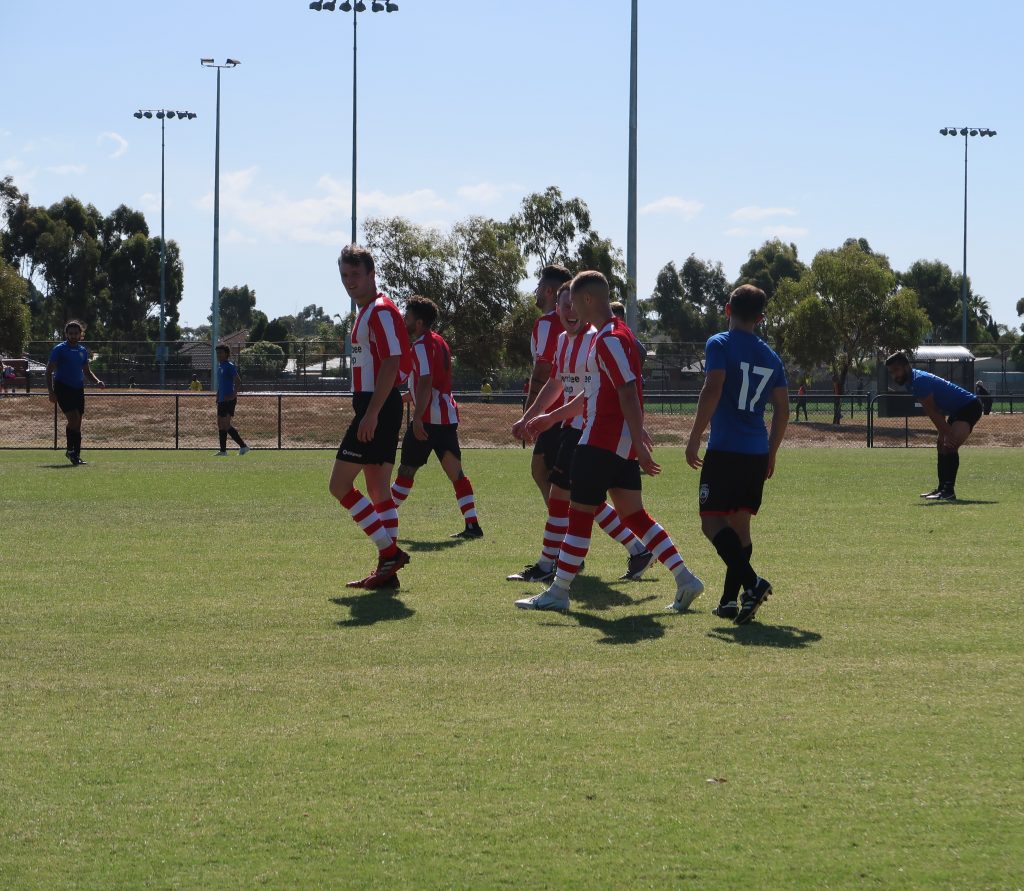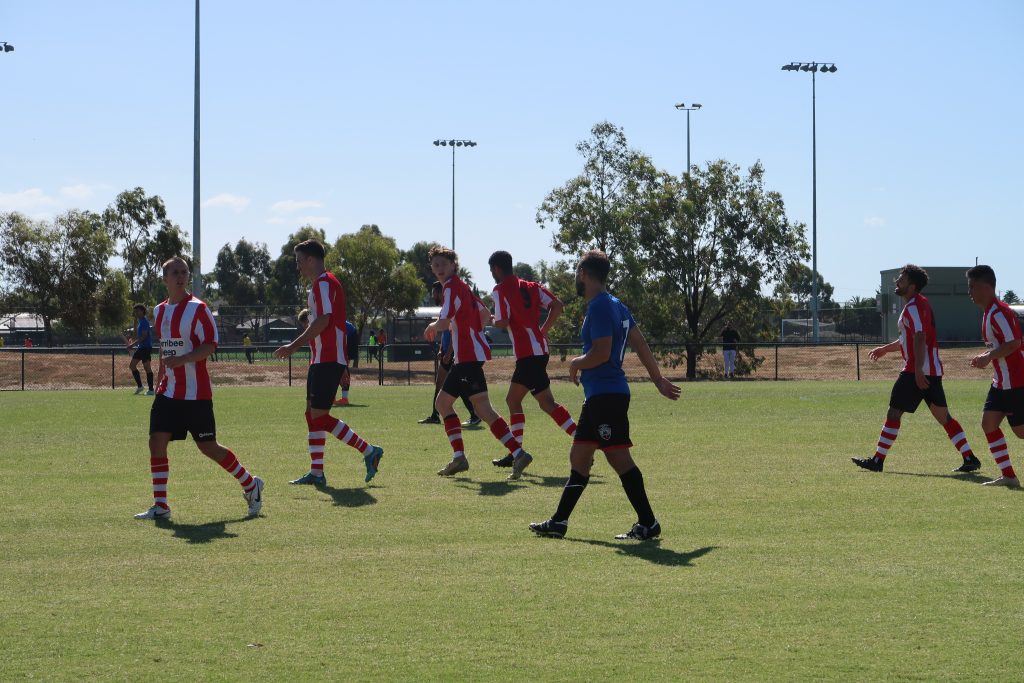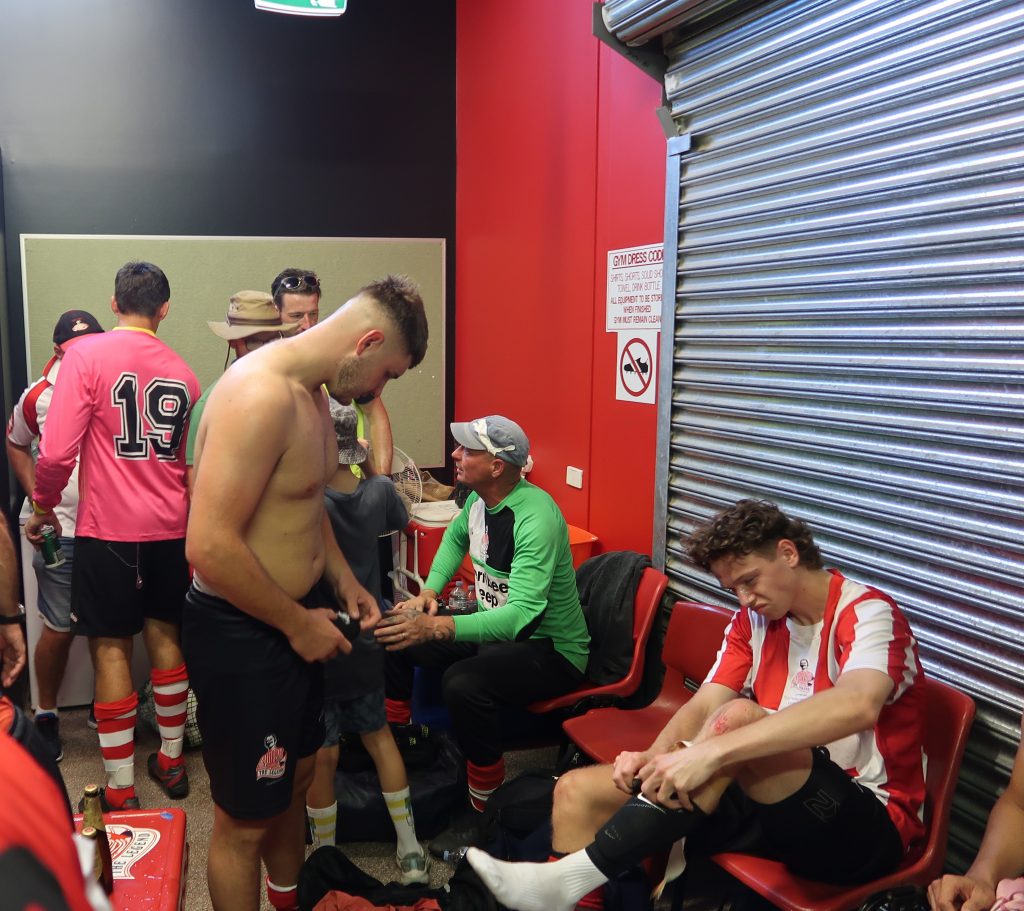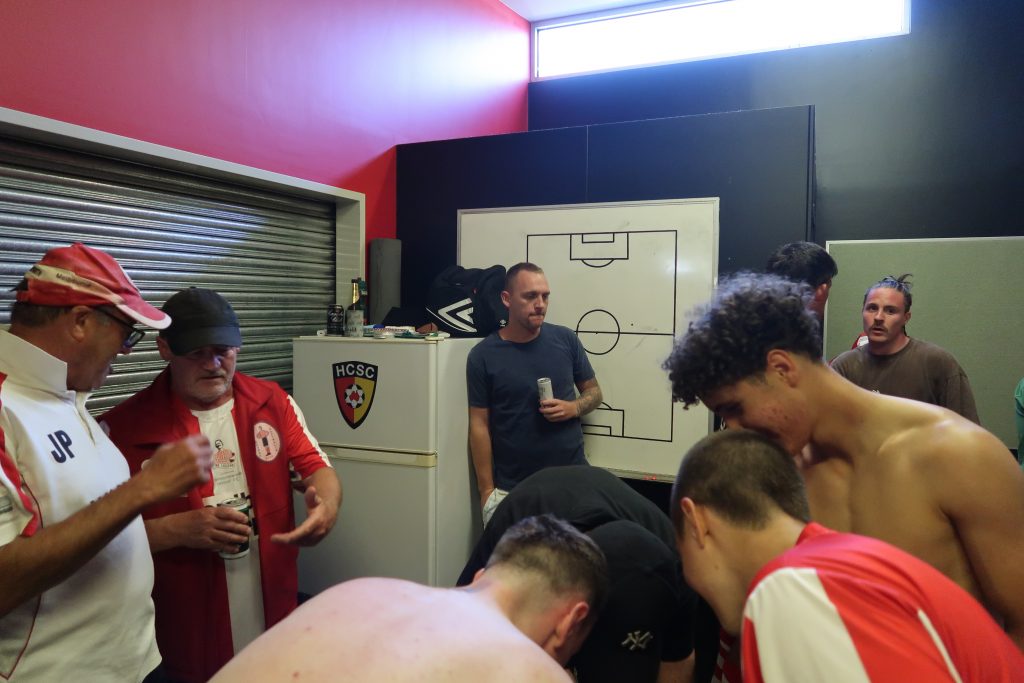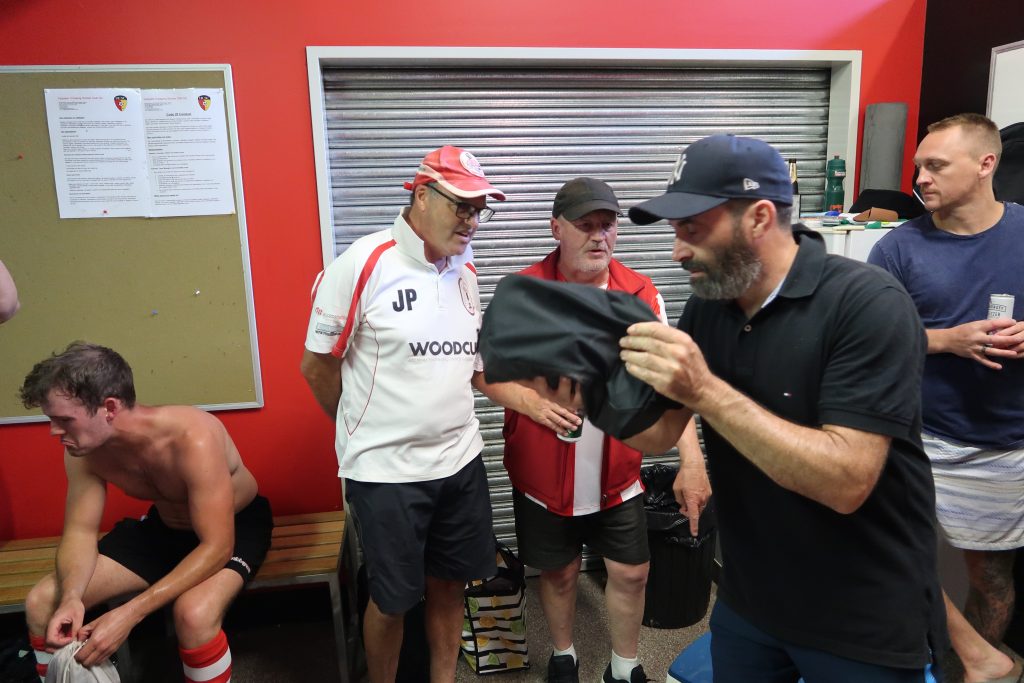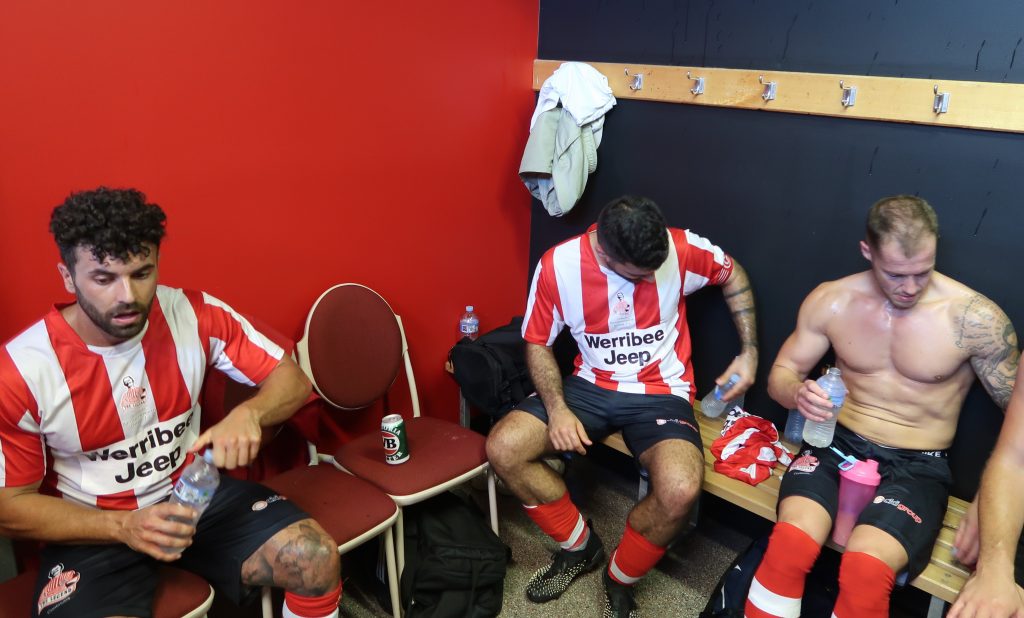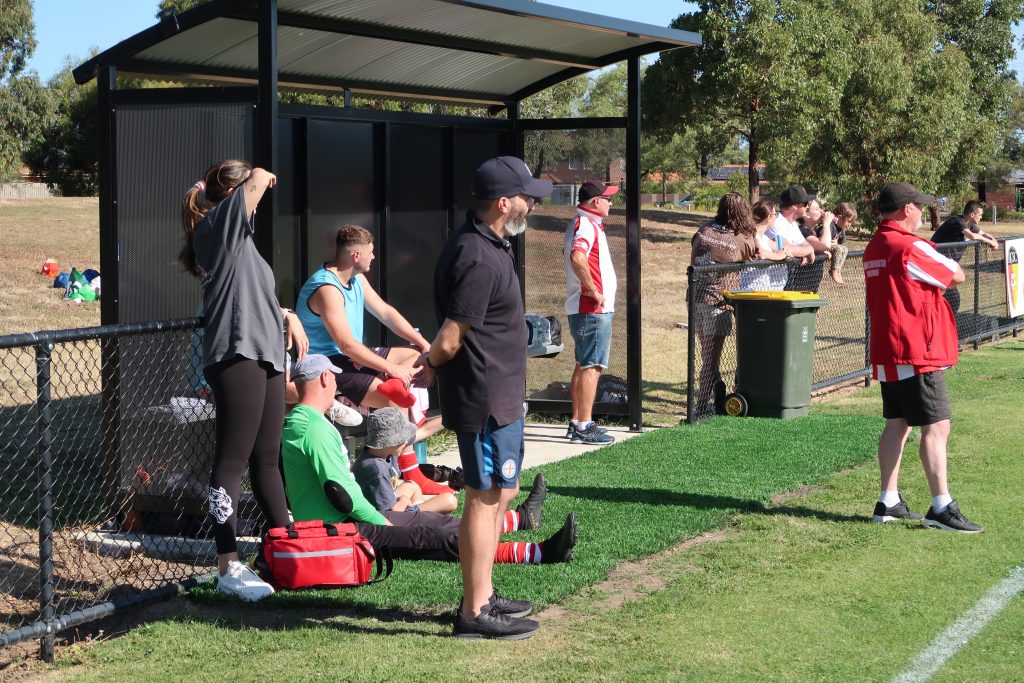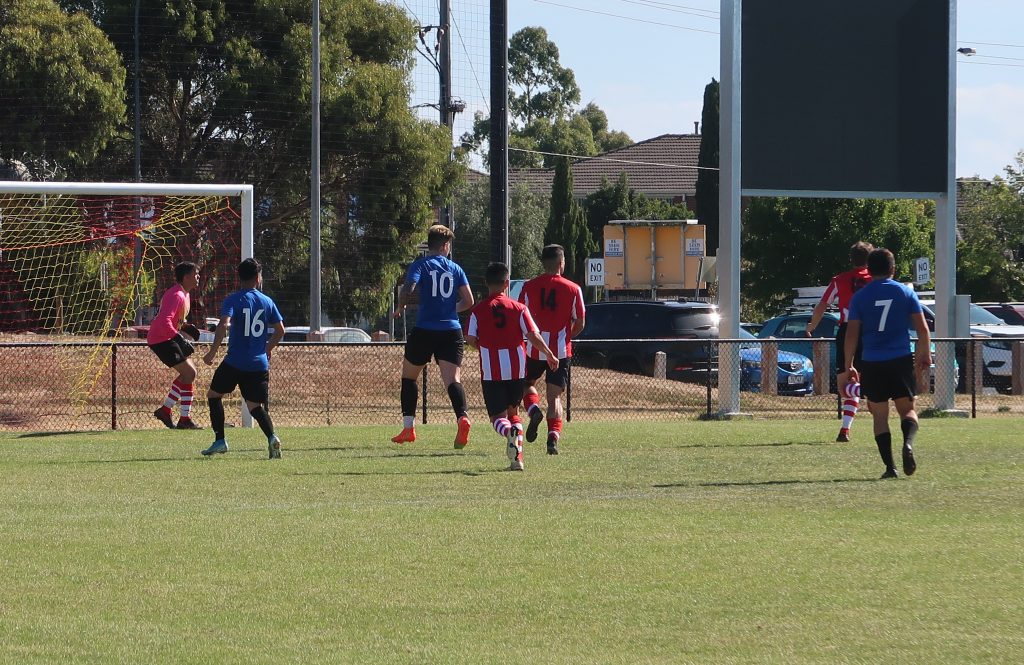 Photos courtesy of Paterson. B.
4 Mar 23.
    Australia Cup. Round 3. 2023.
v South Springvale.
Half time: 0-0.
Full time:  0-3.
Big shout-out to Hoppers Crossing F. C. for use of their excellent facilities today.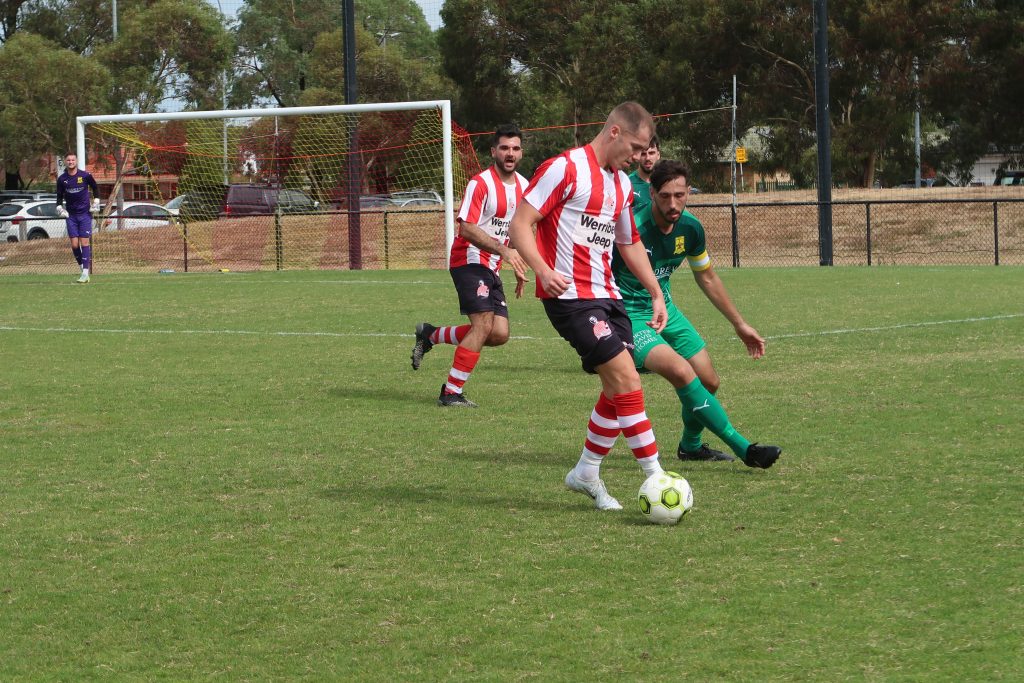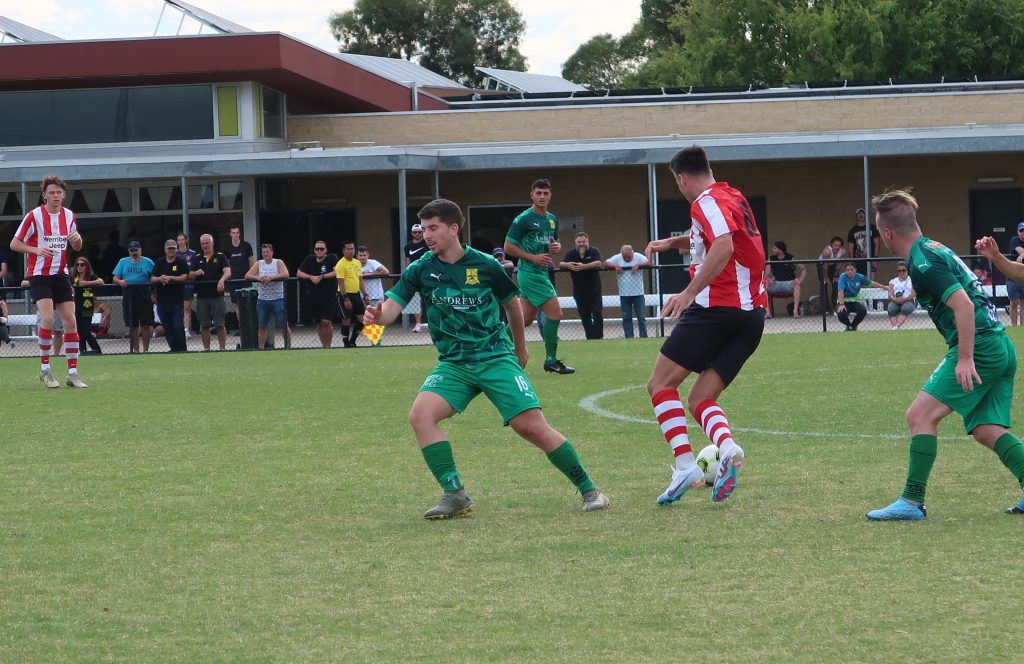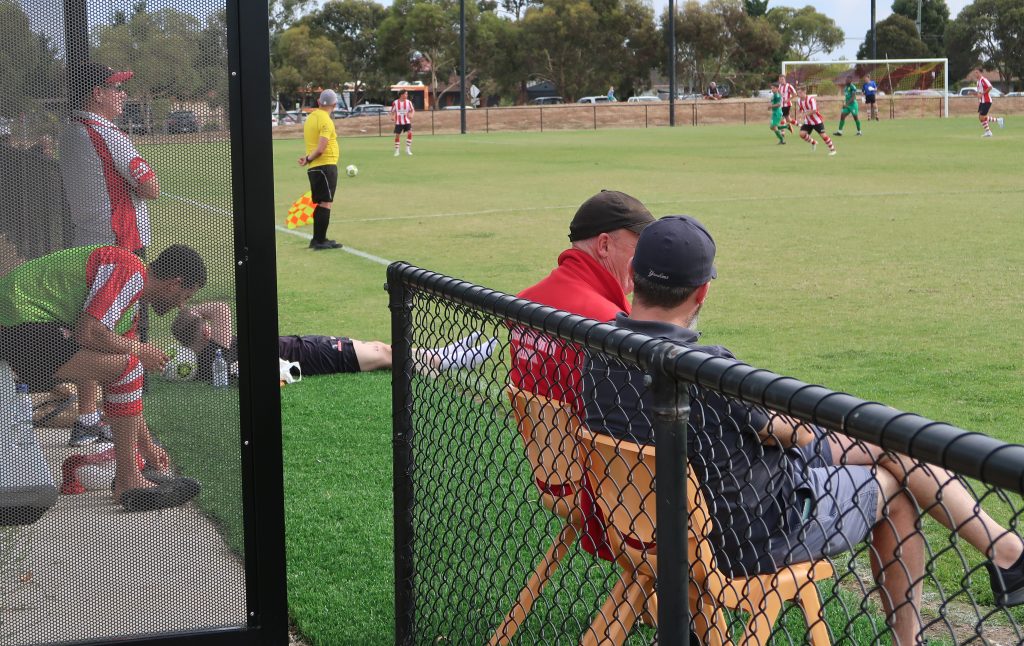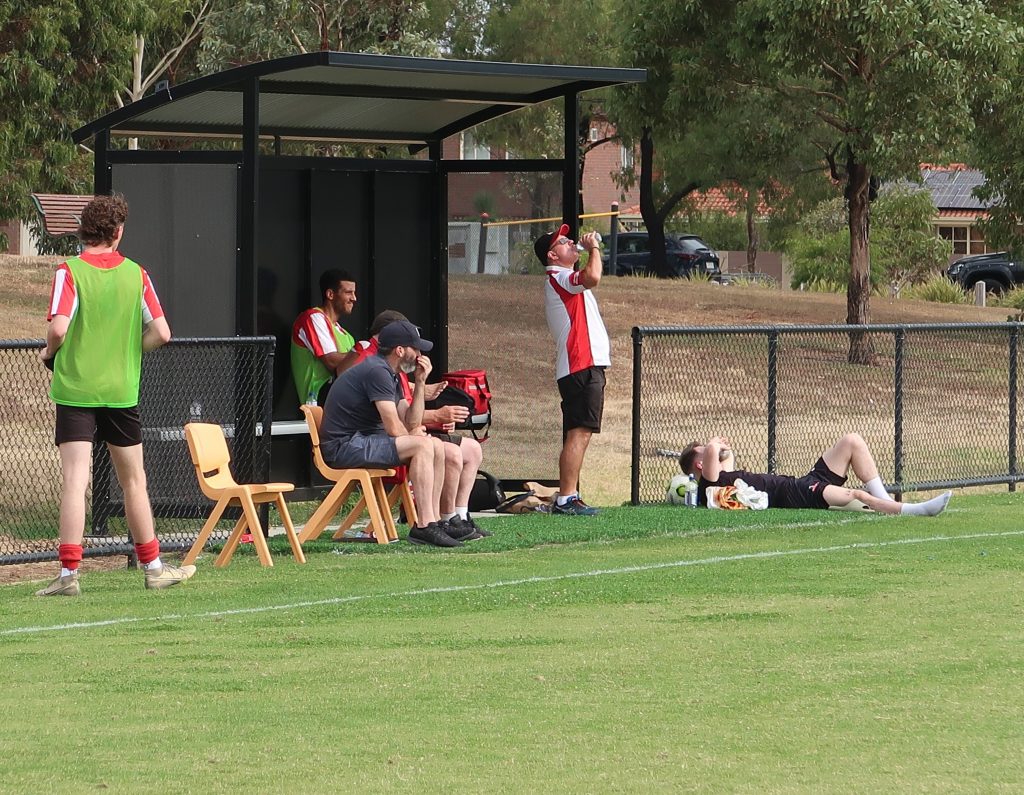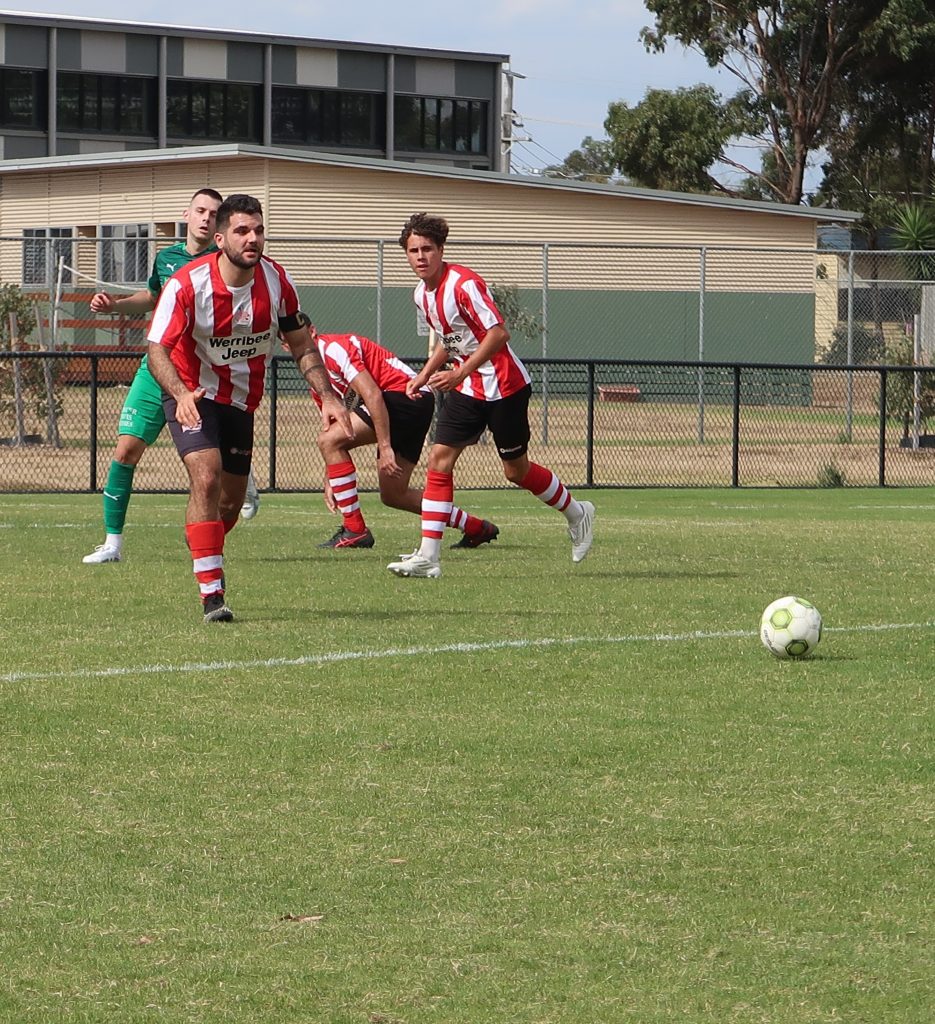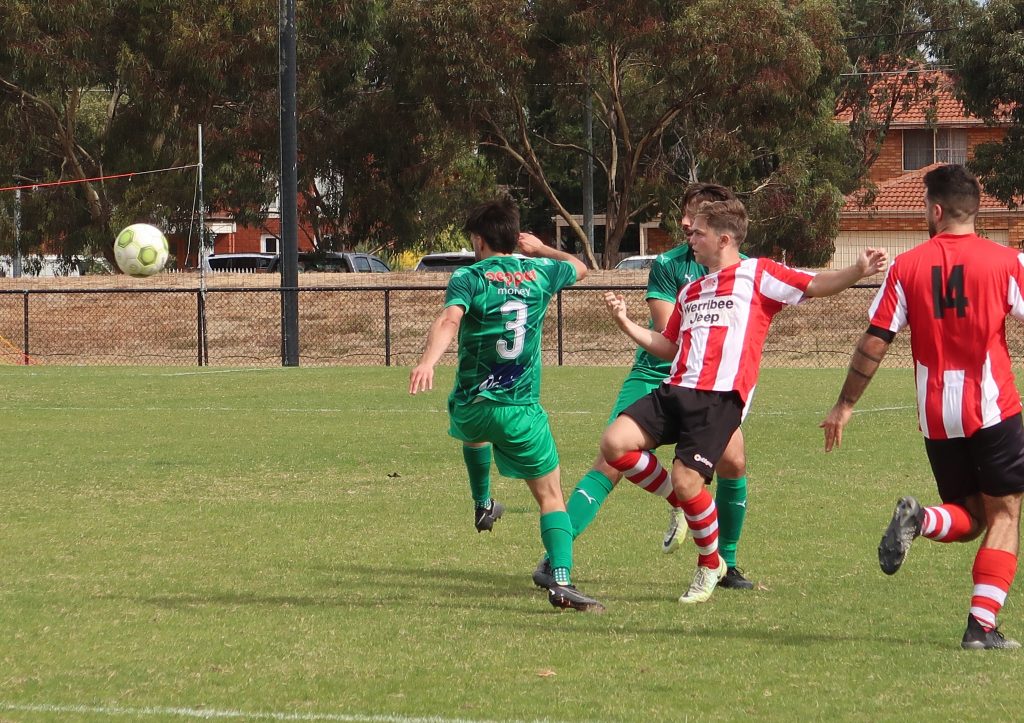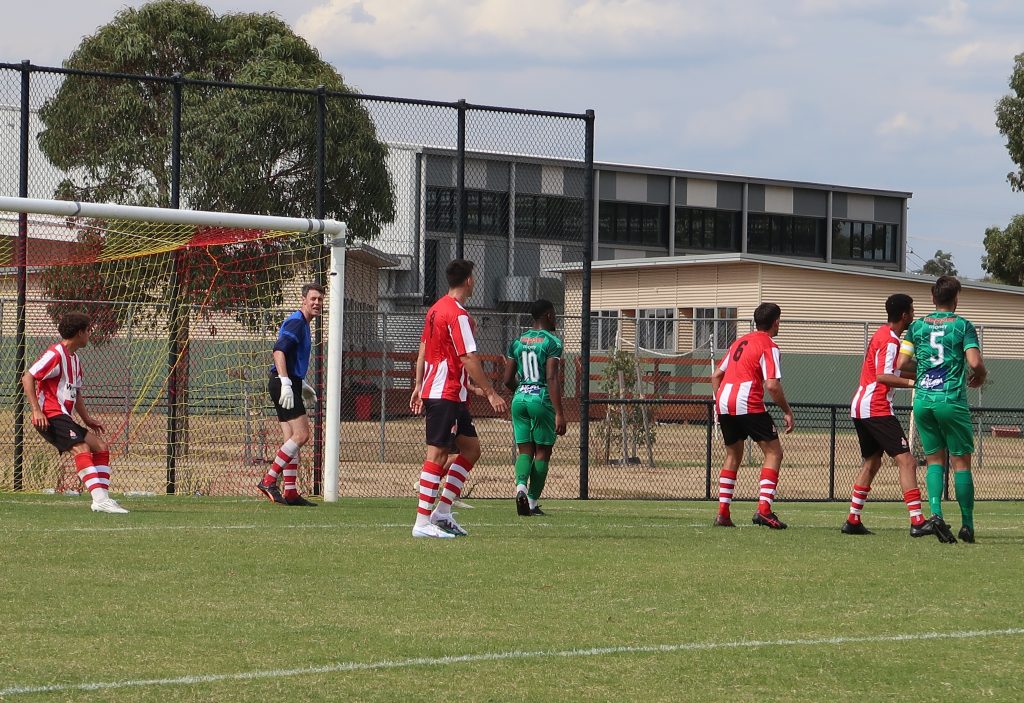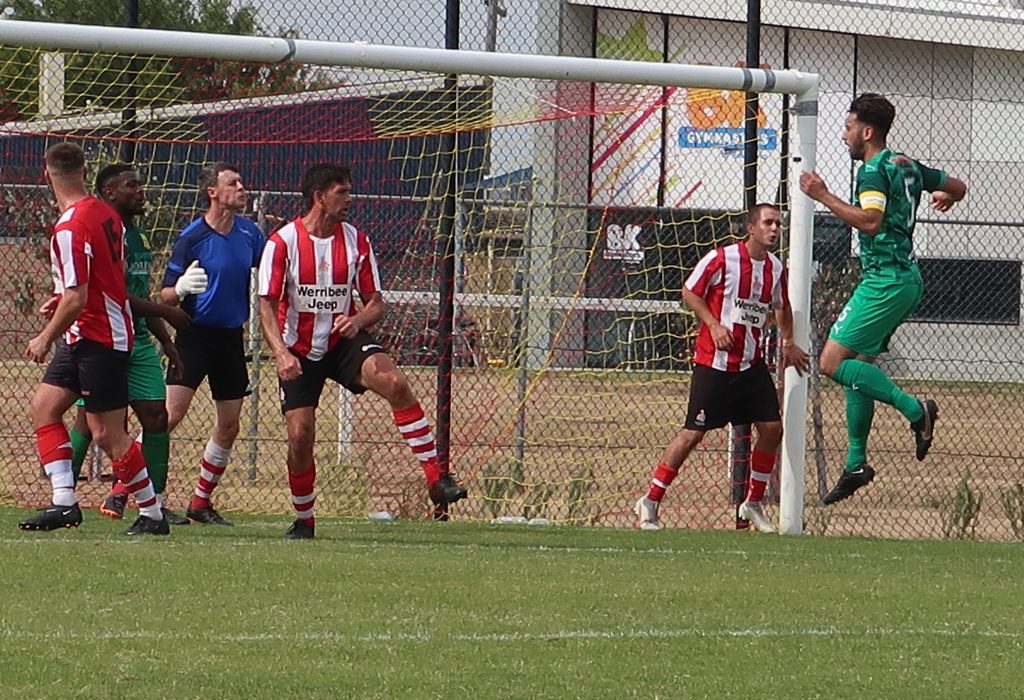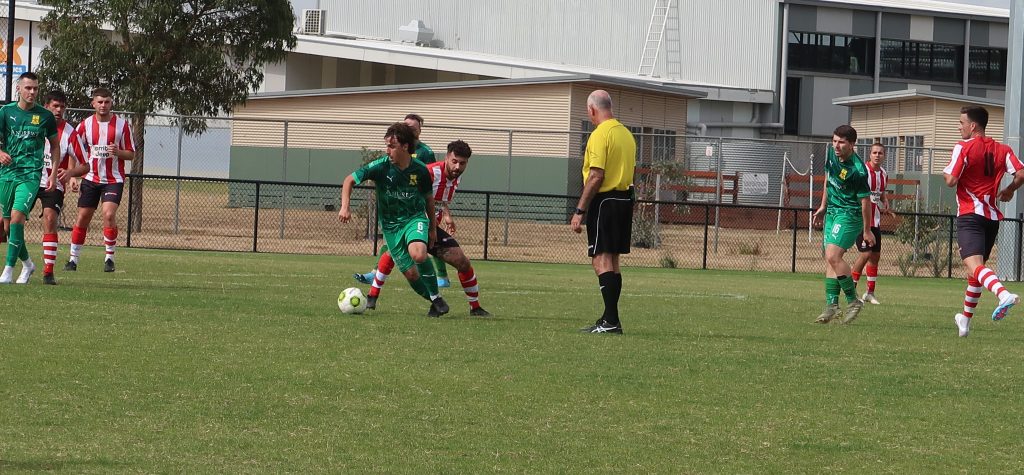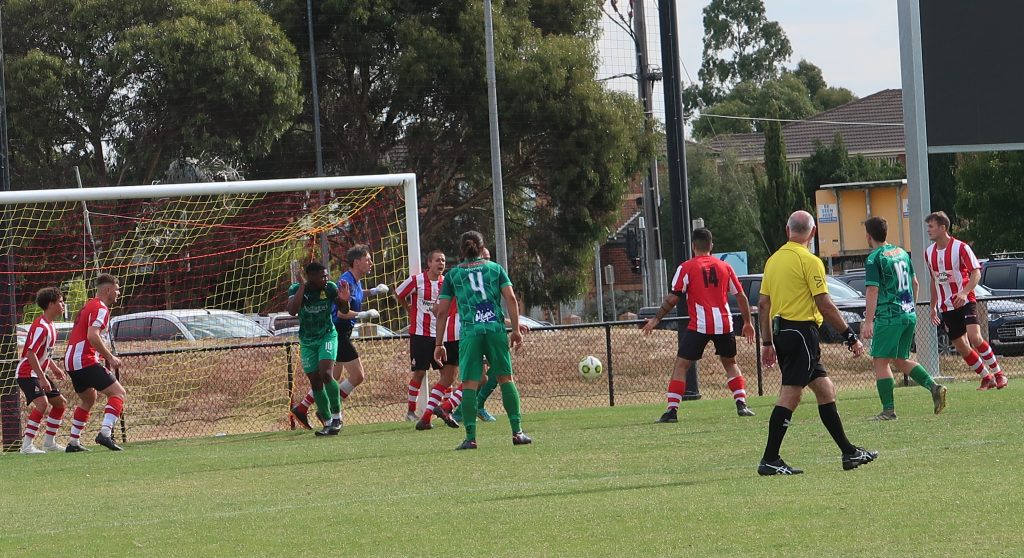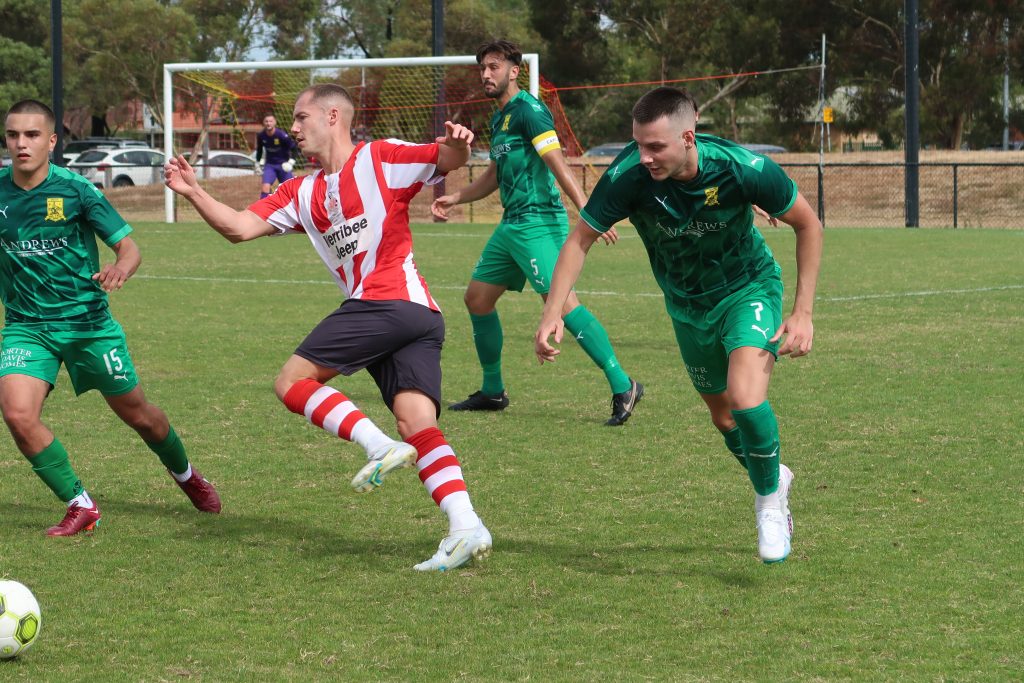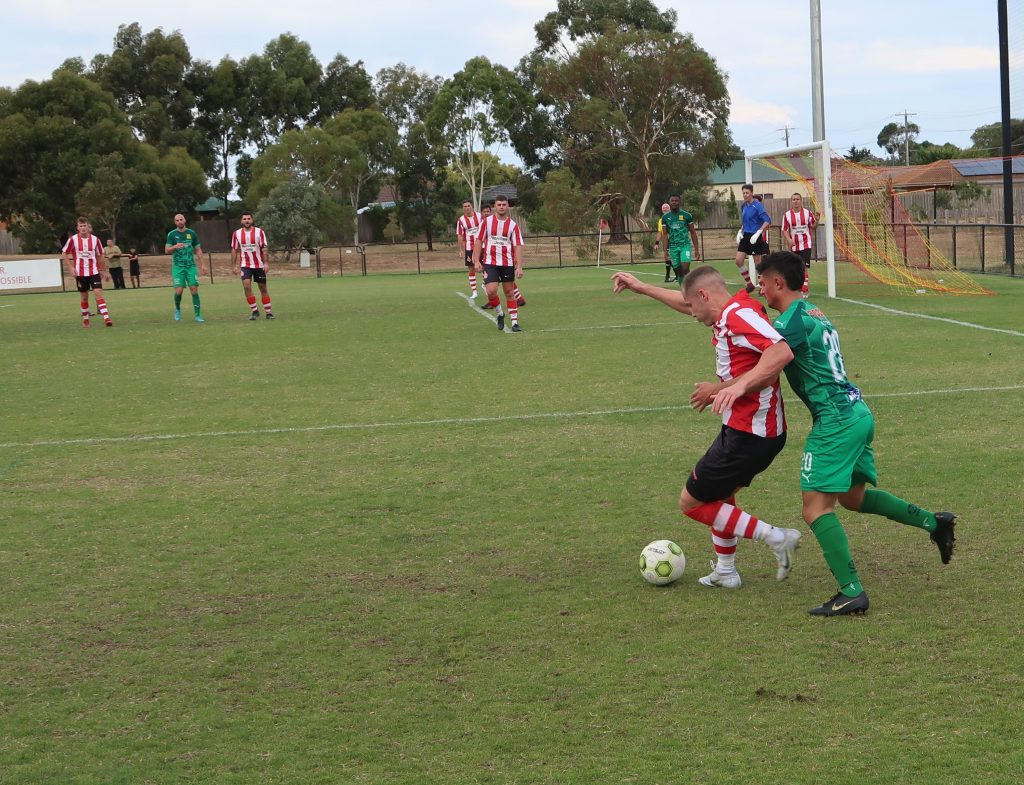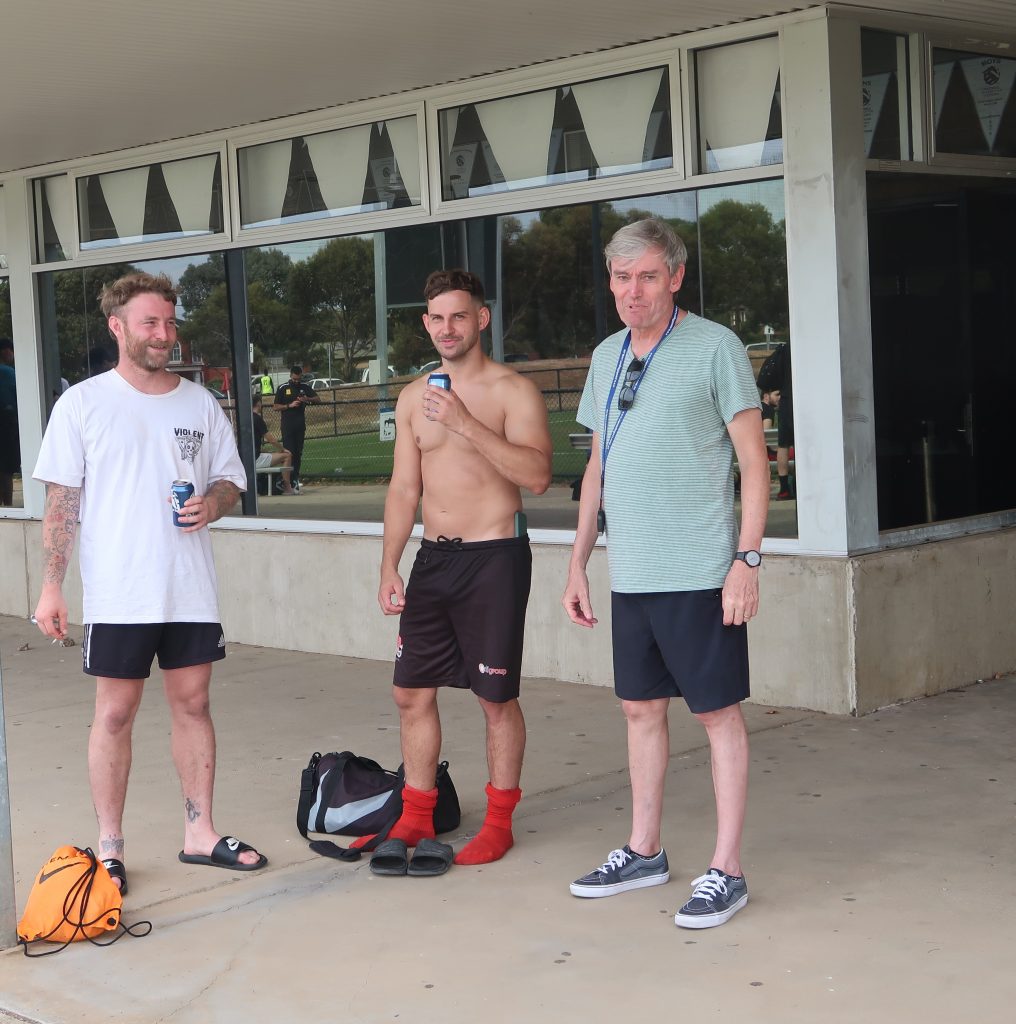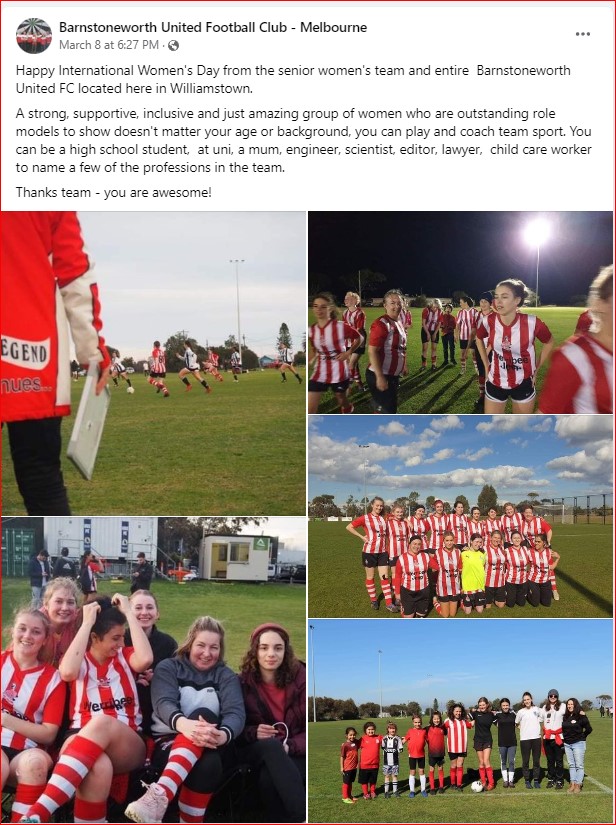 23 April 2022. BUFC 1. v 4. Keilor Wolves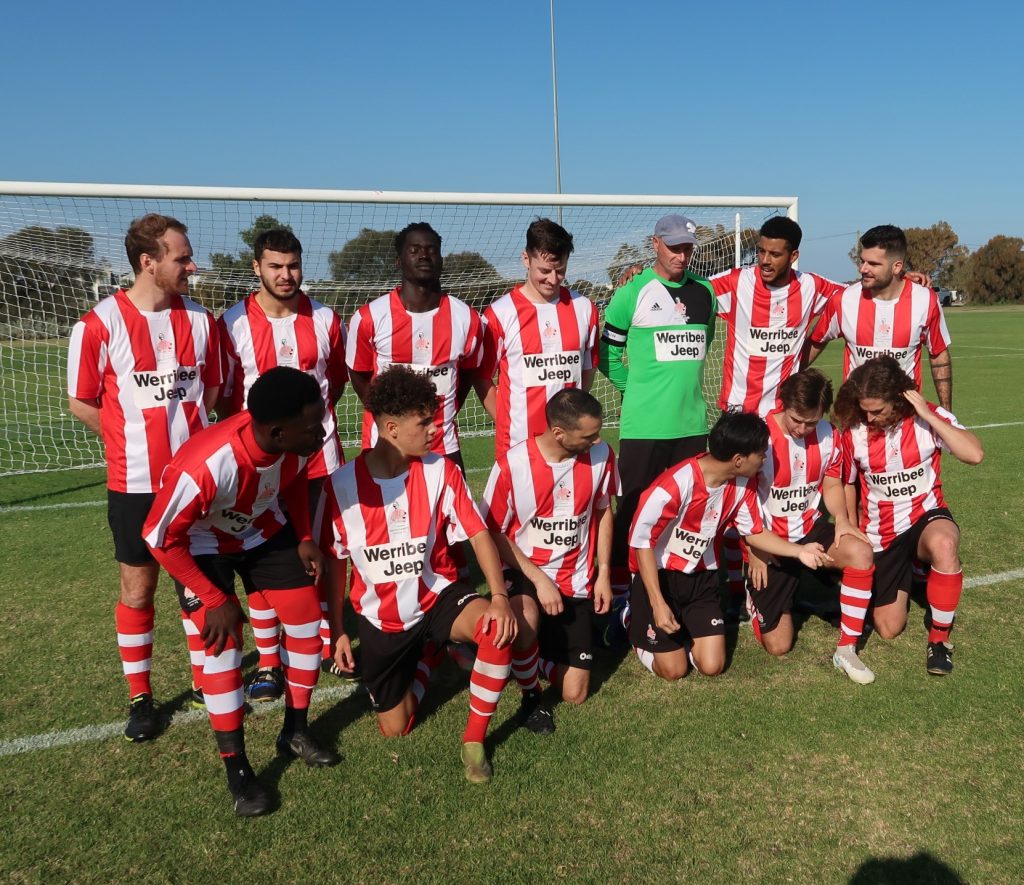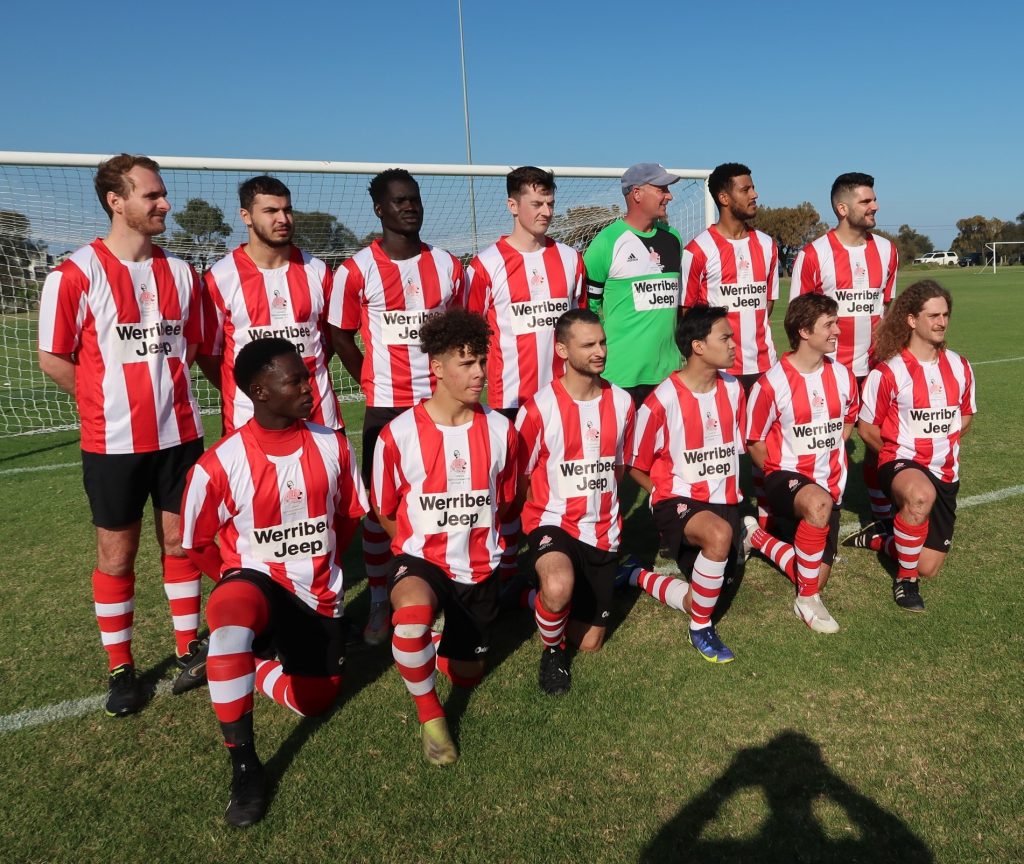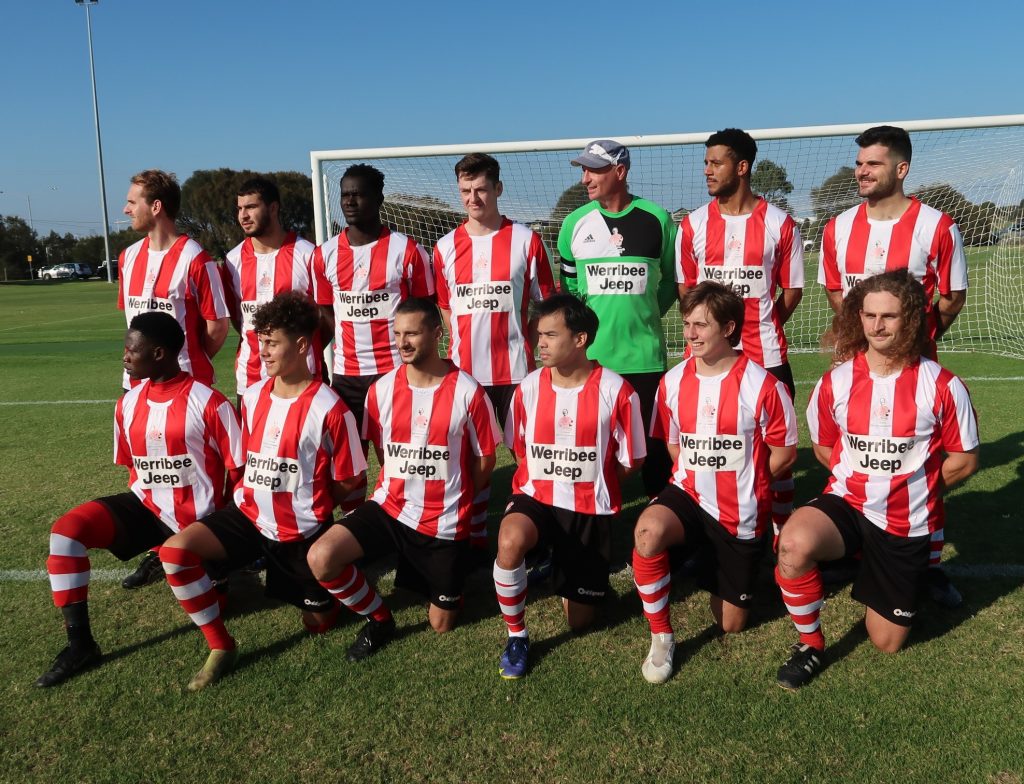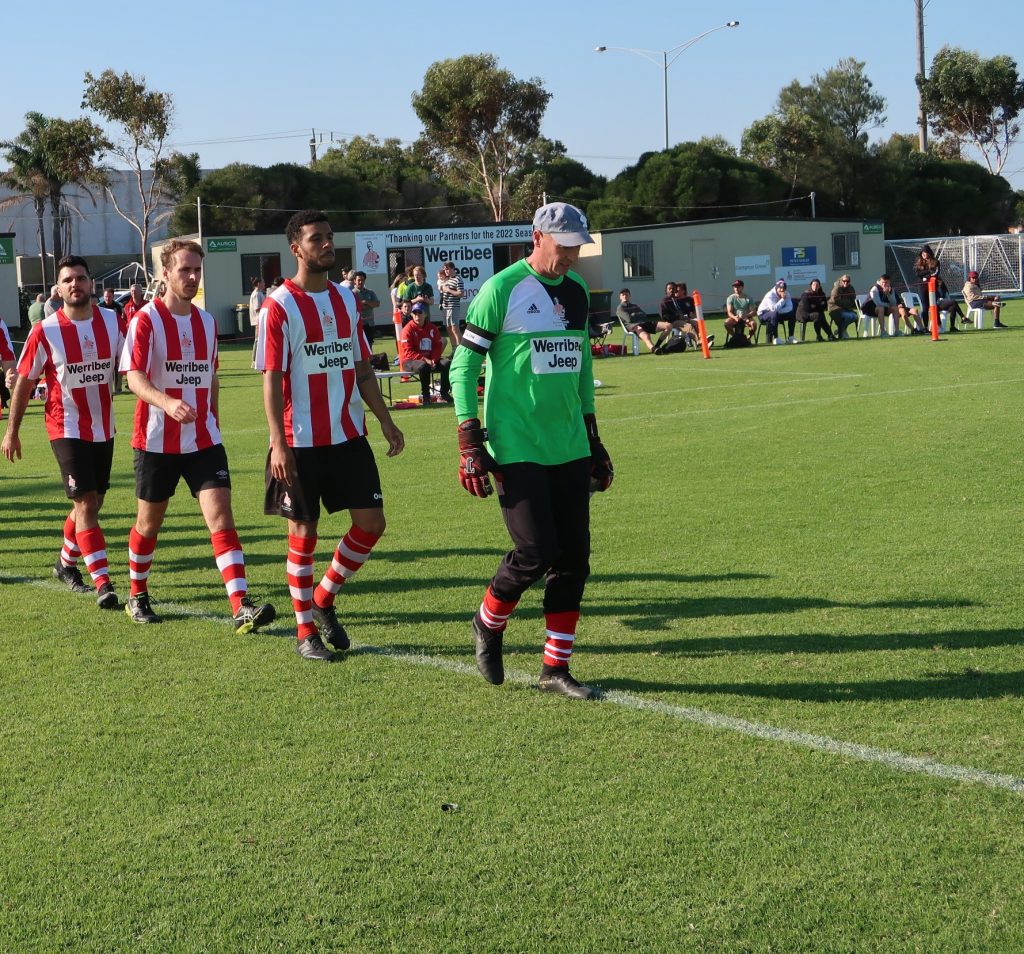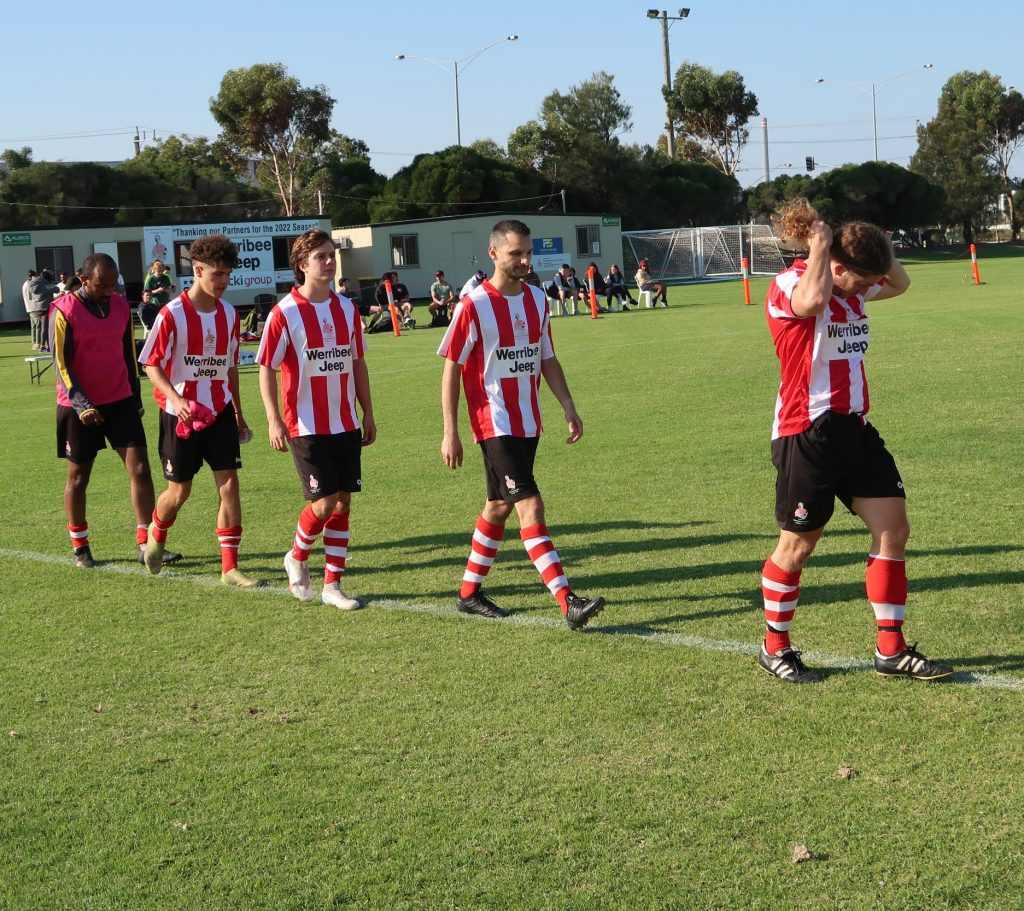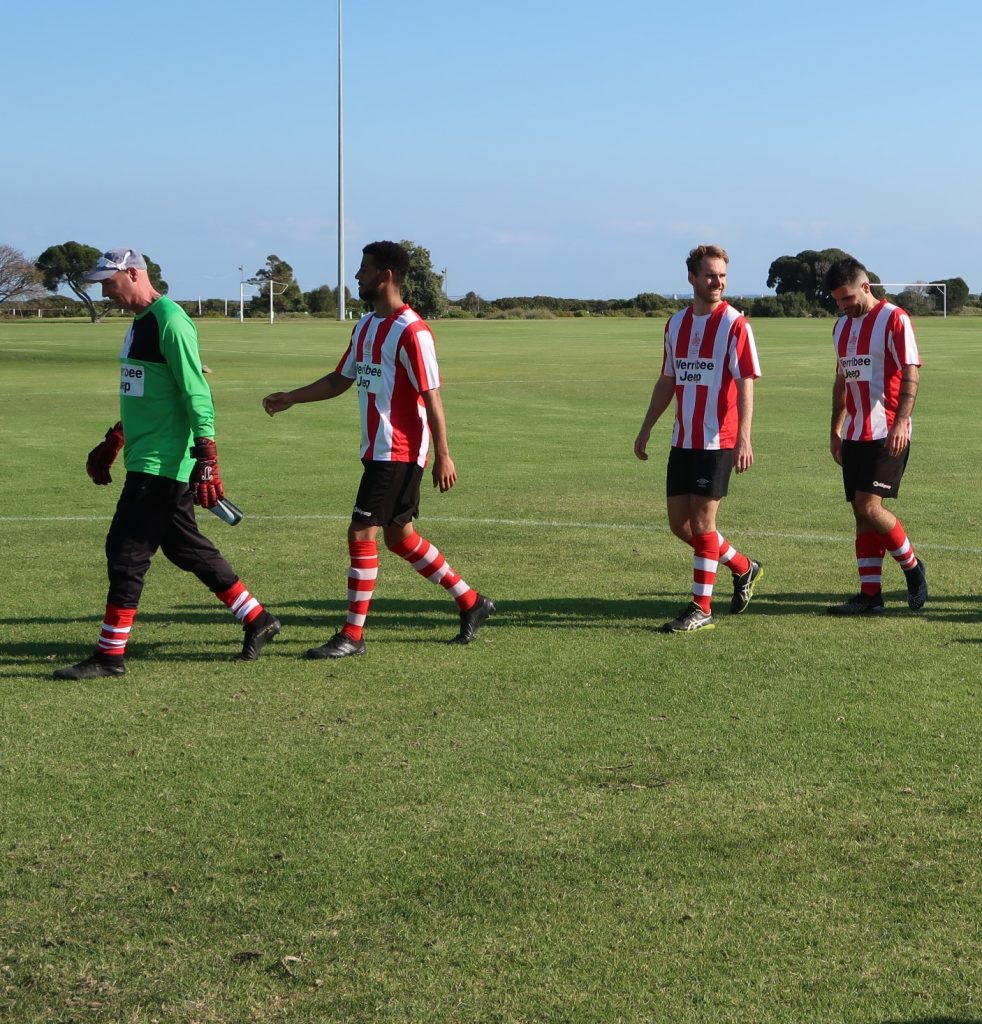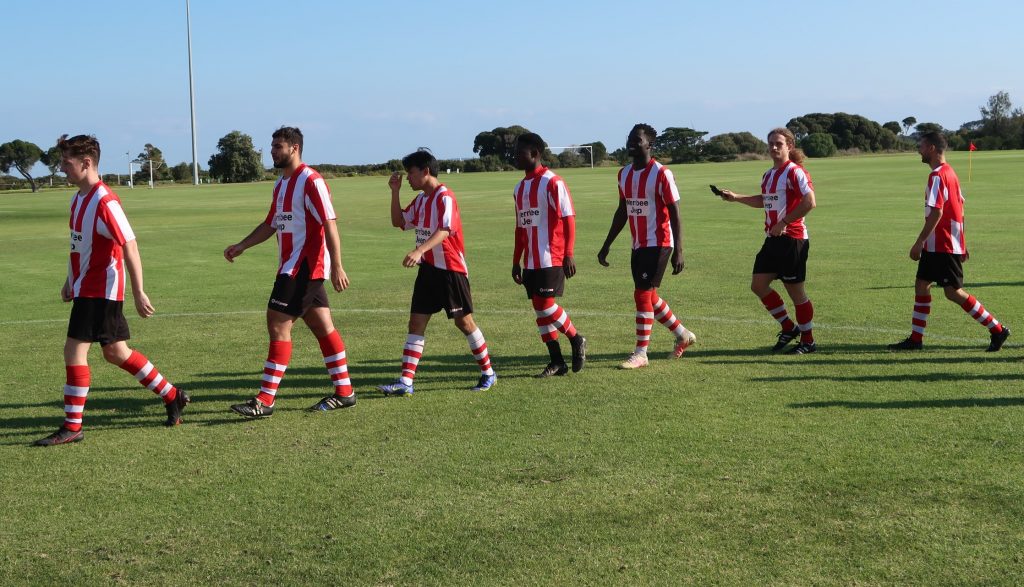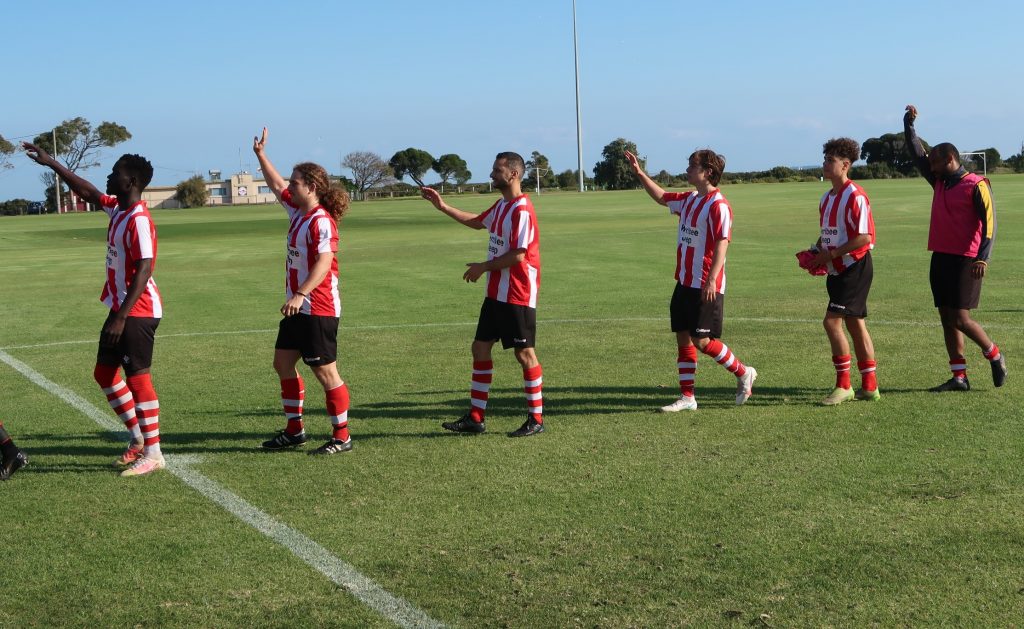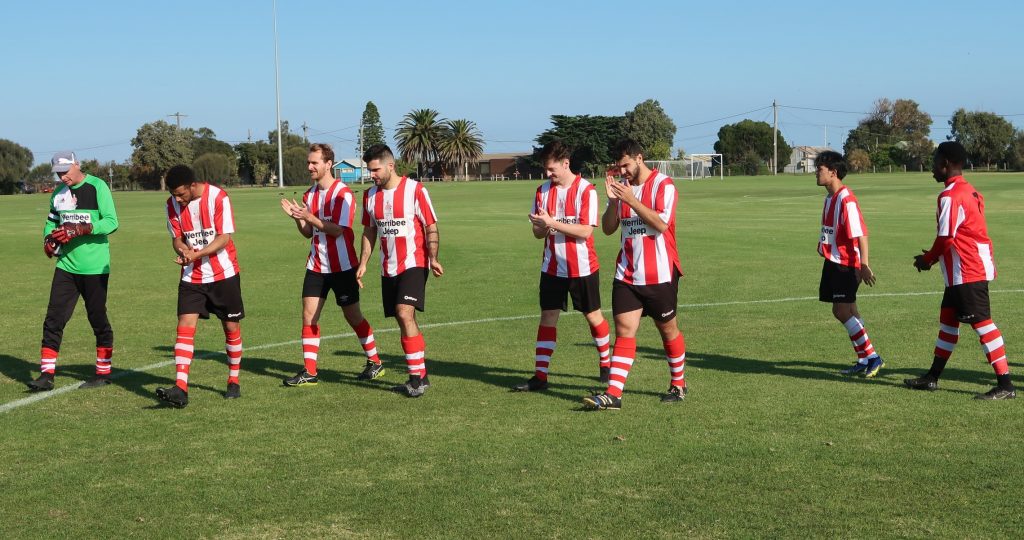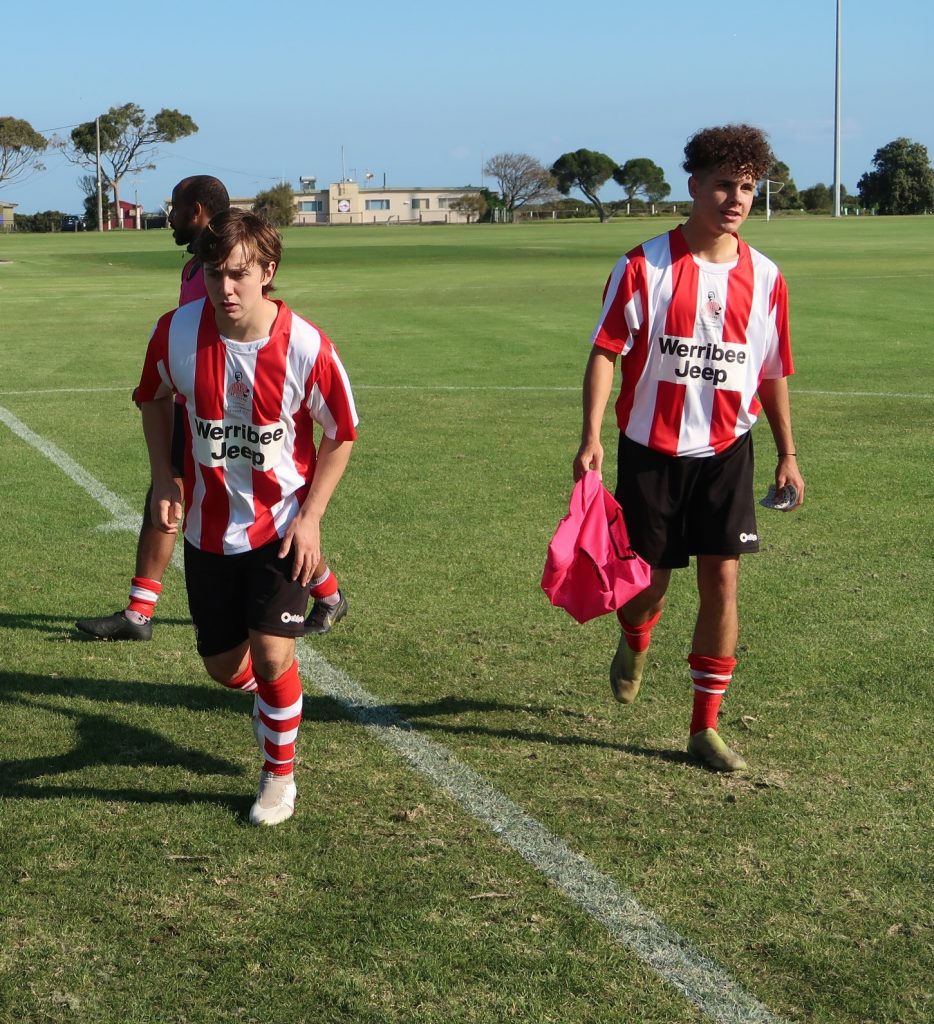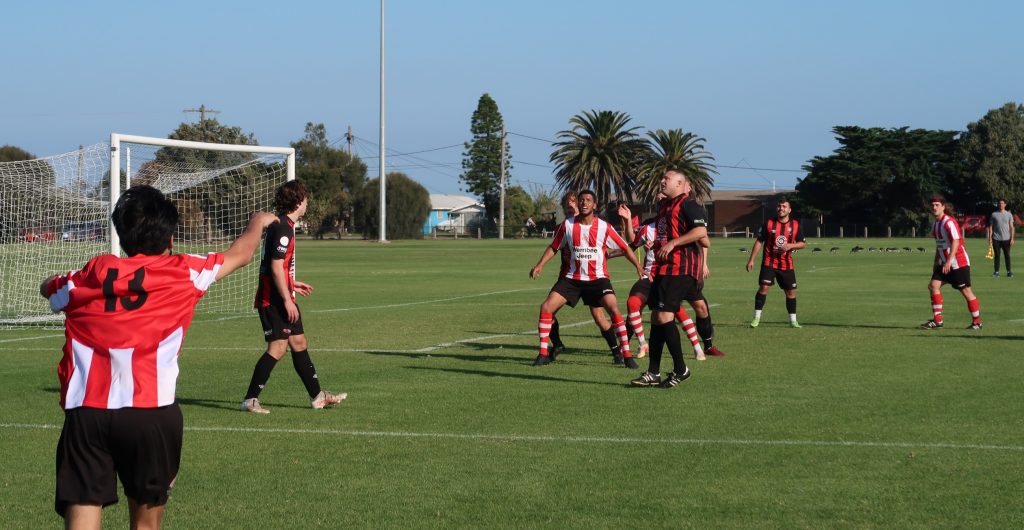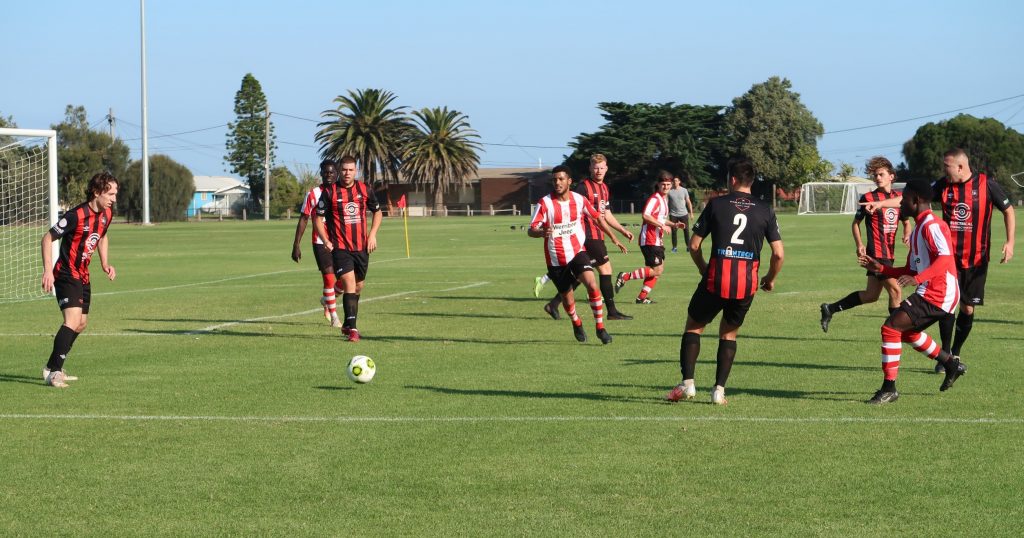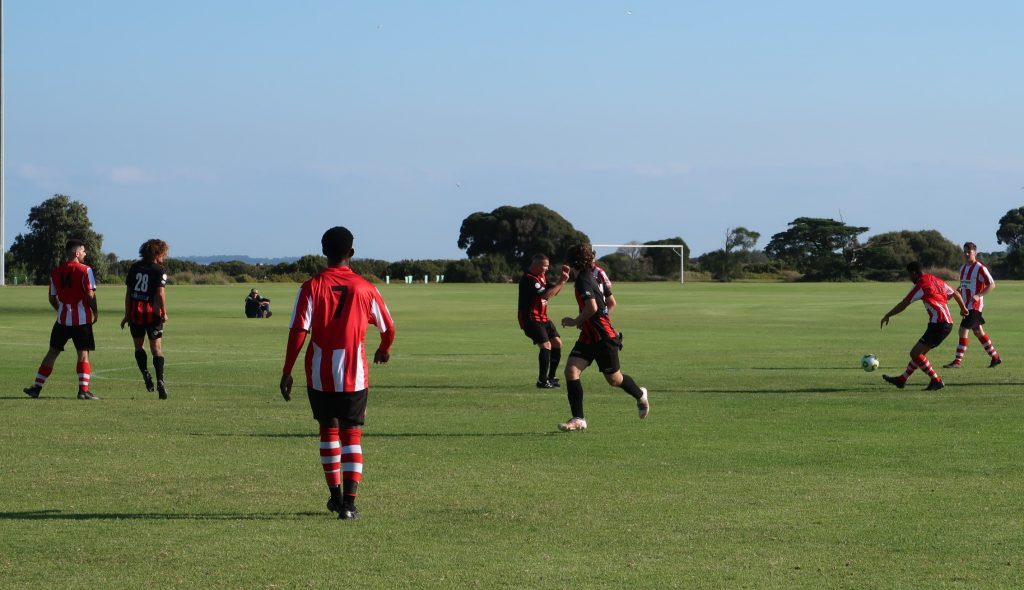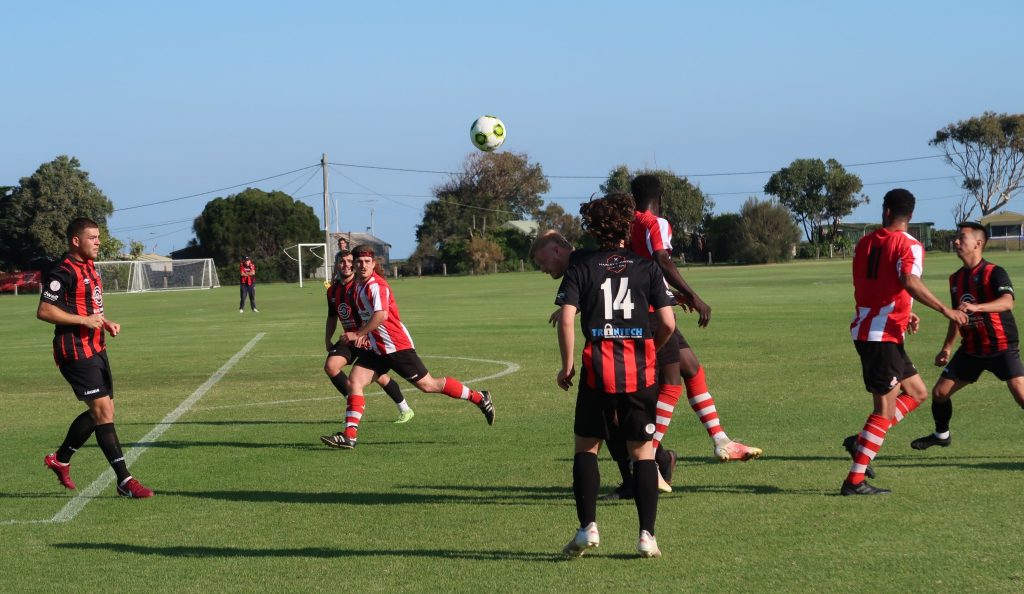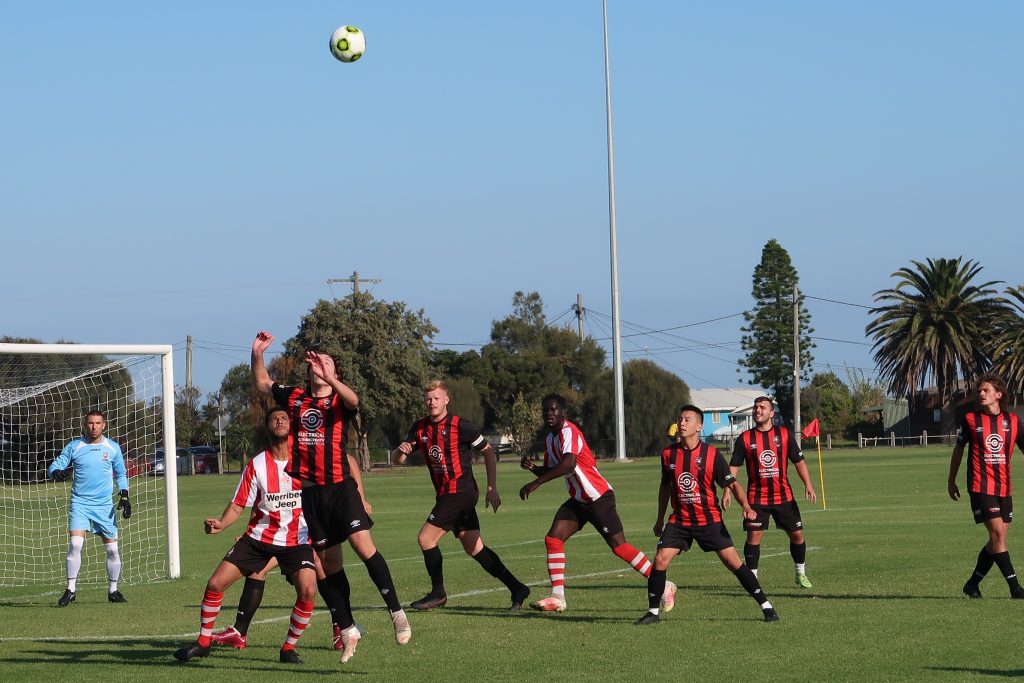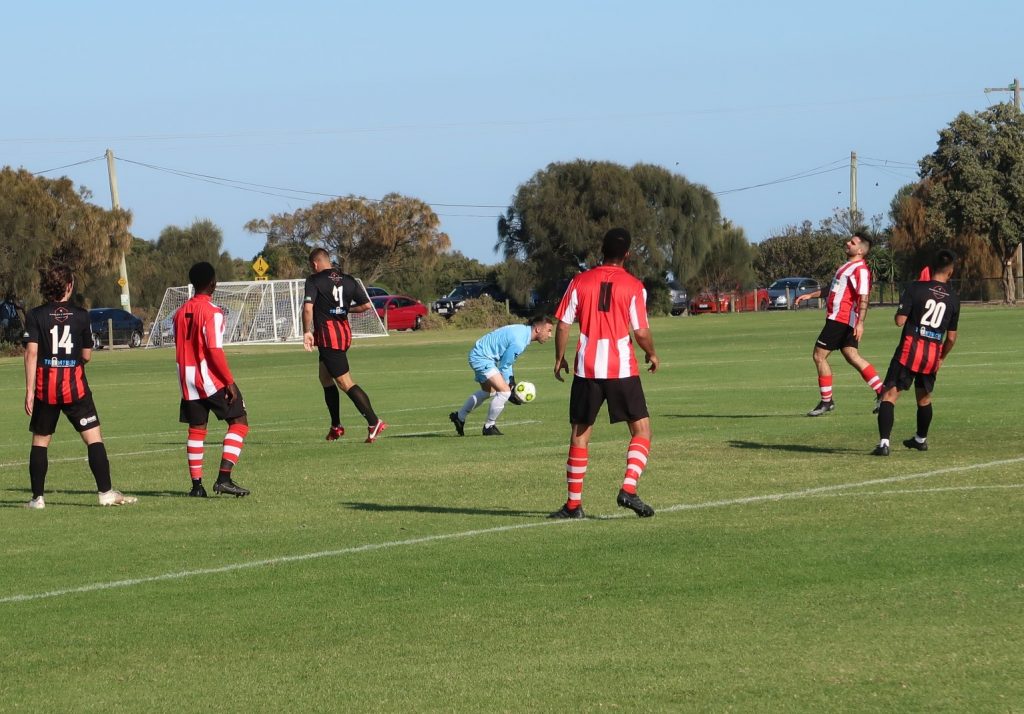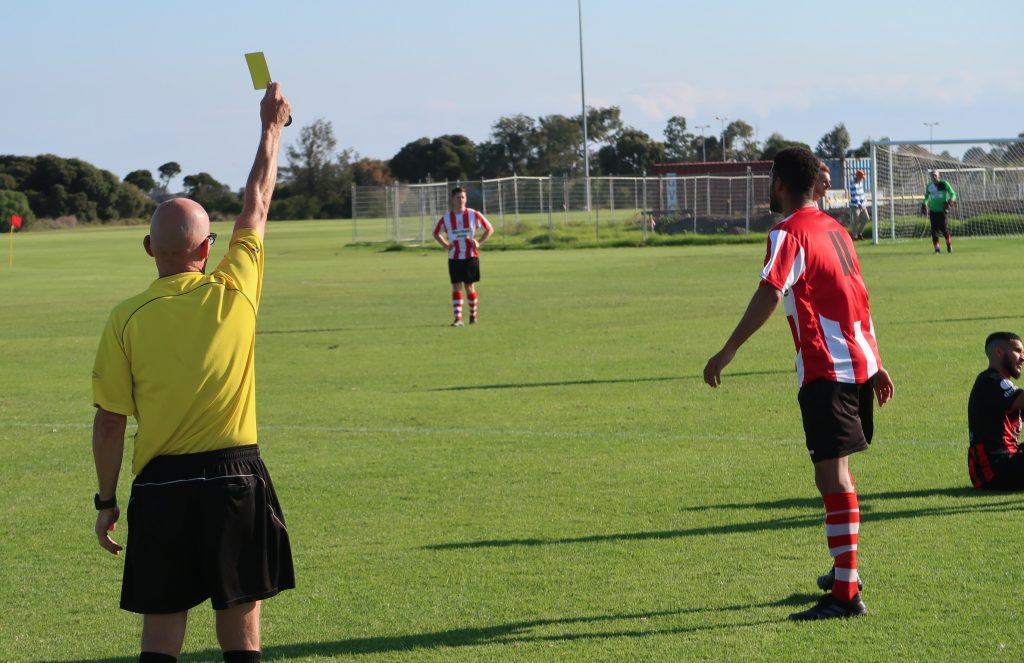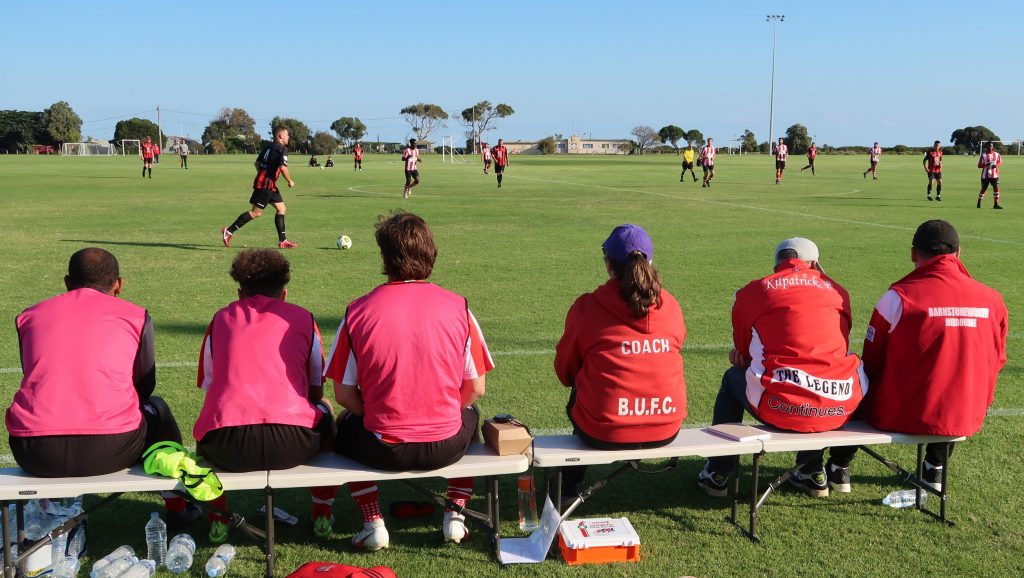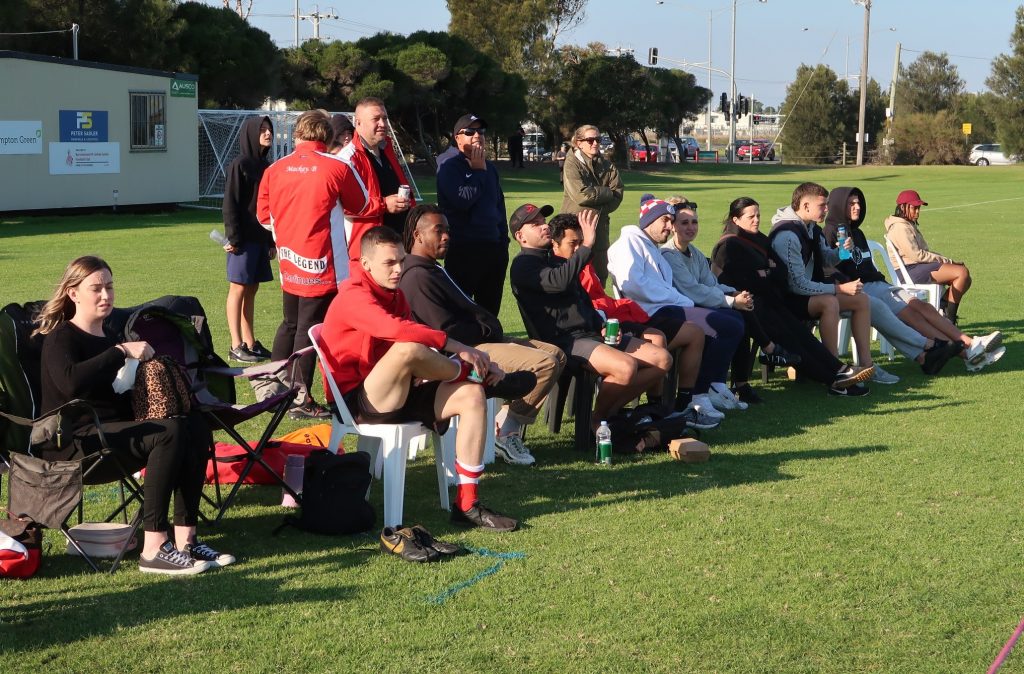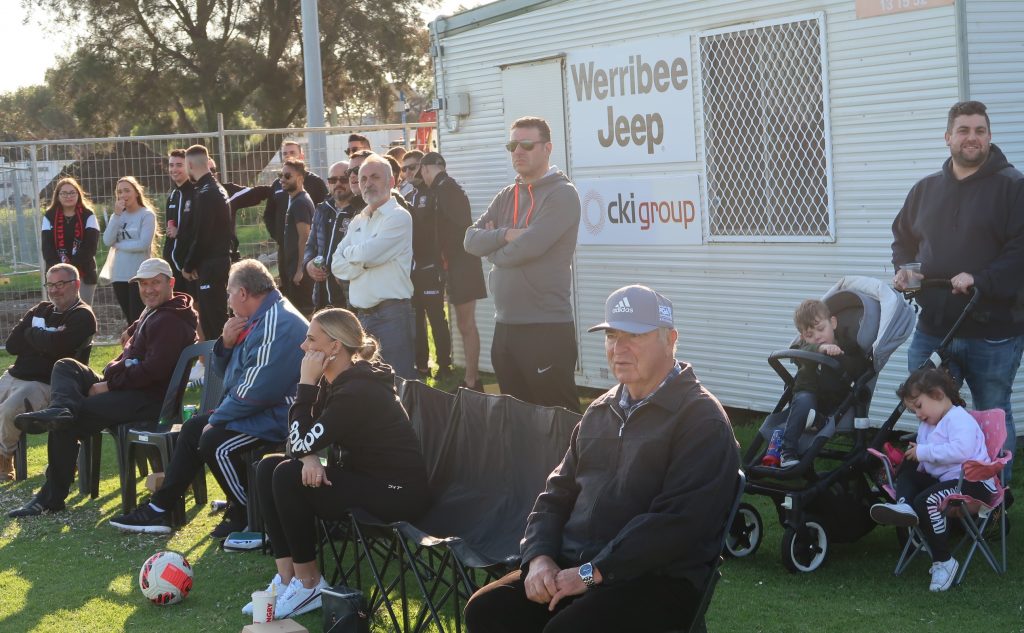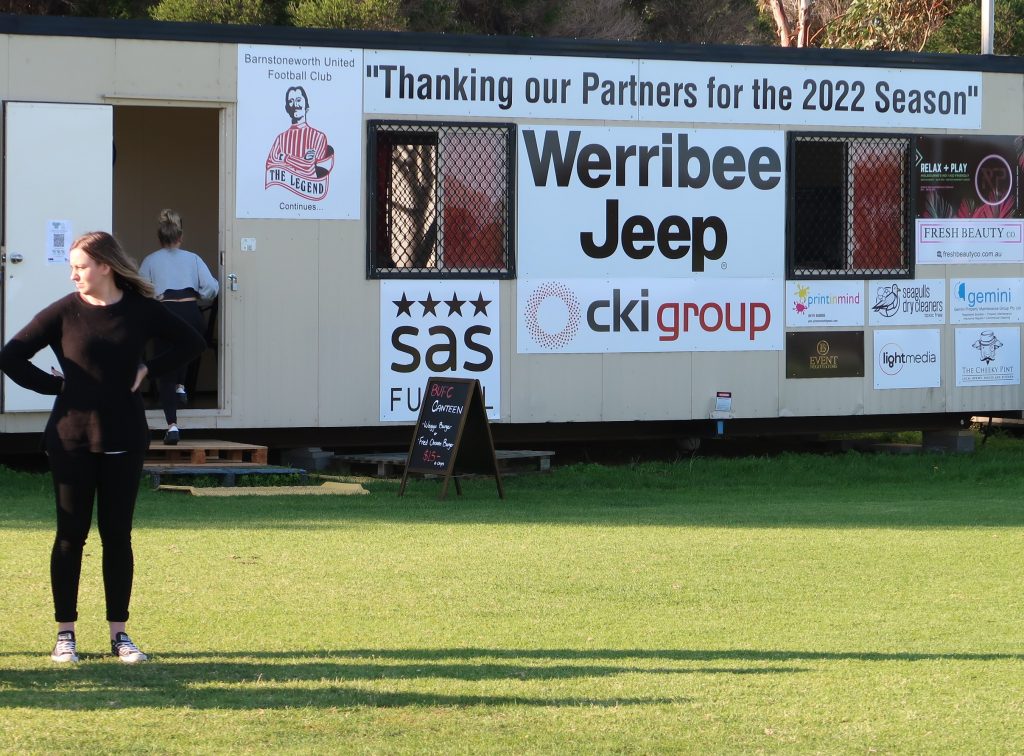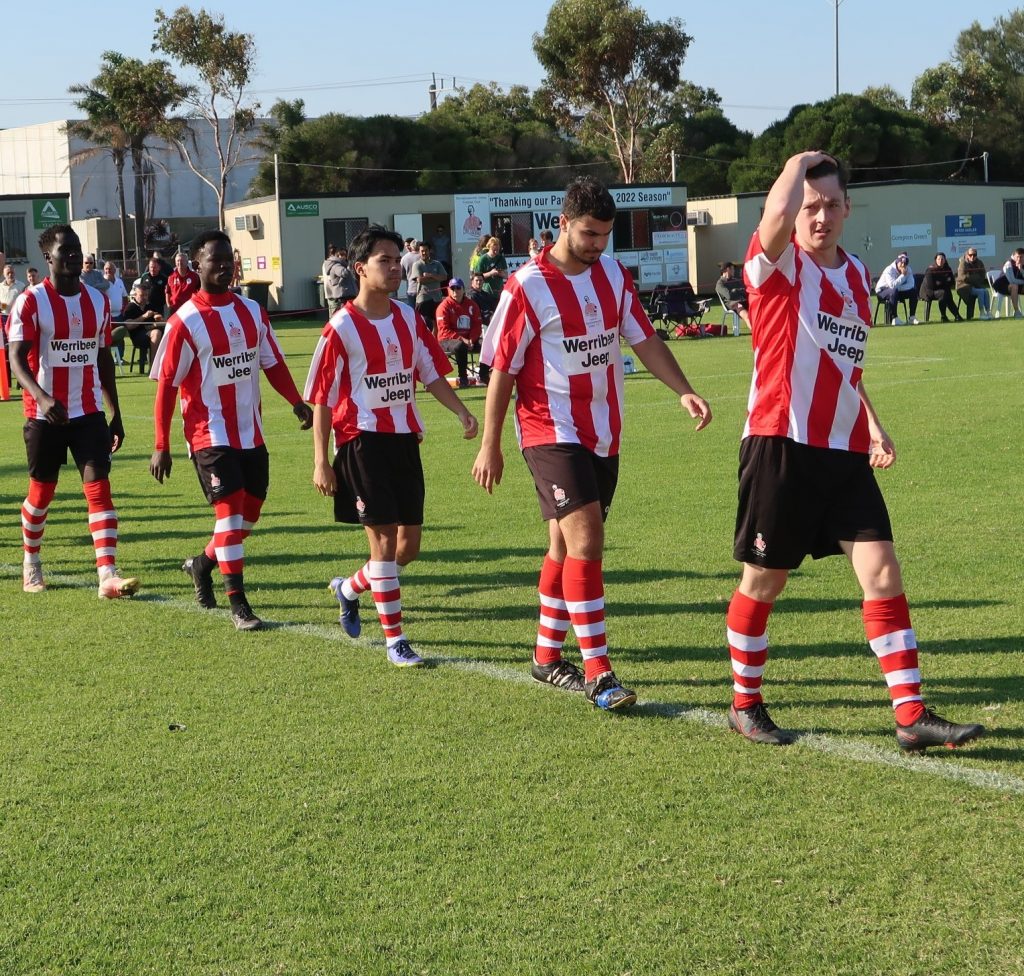 BUFC Seniors. State 4. v Truganina. 2 Apr 2022.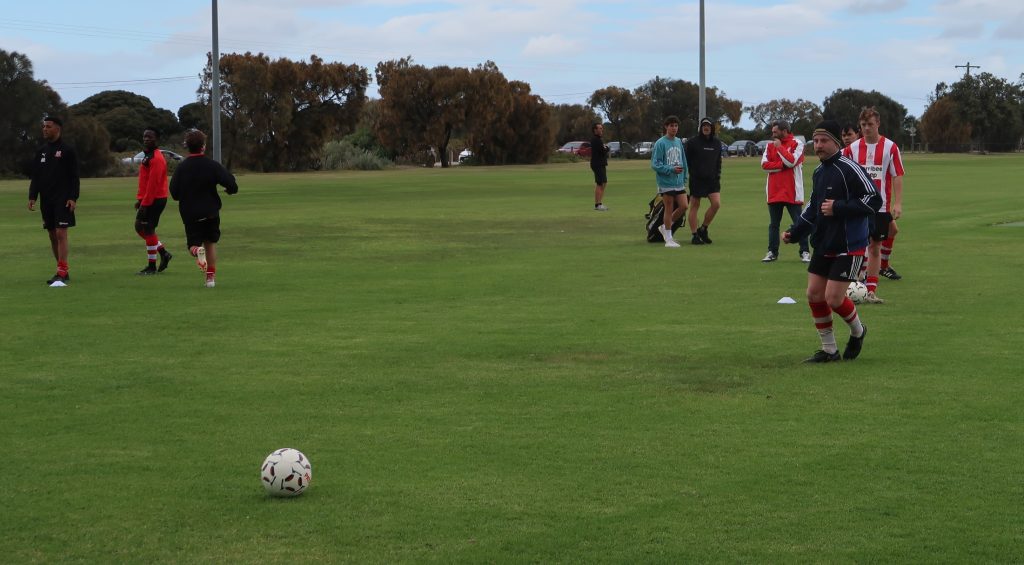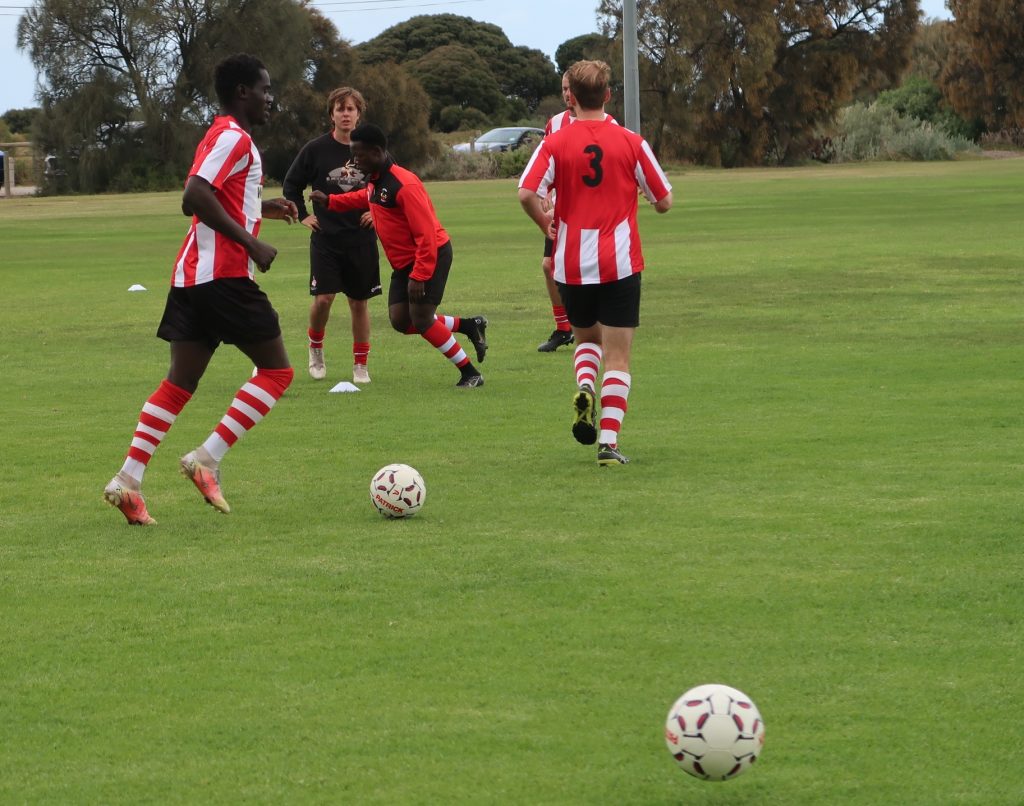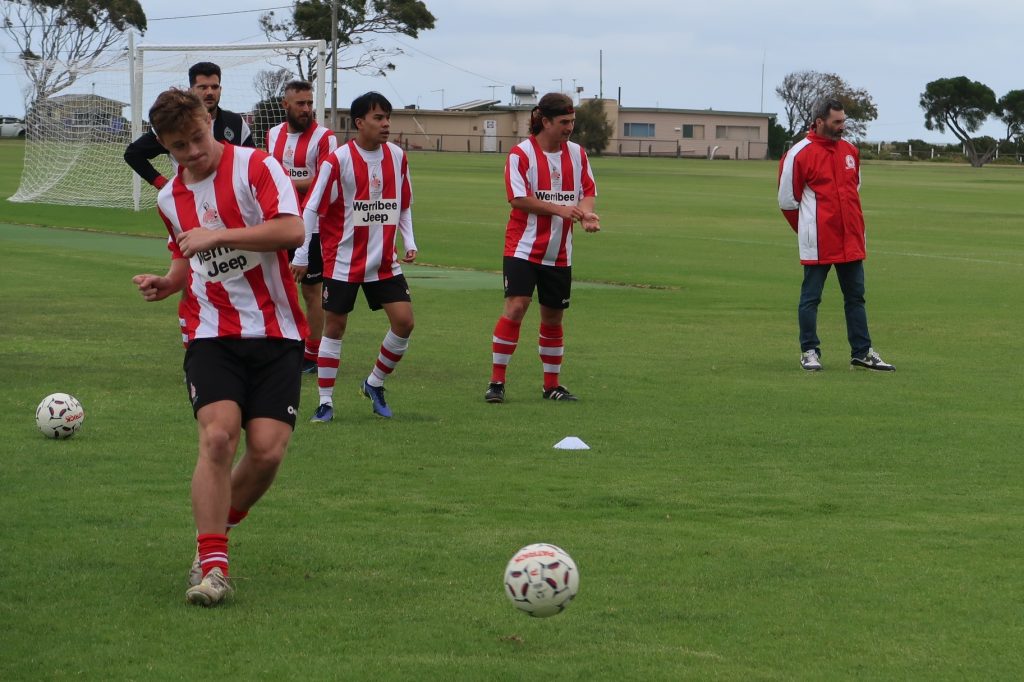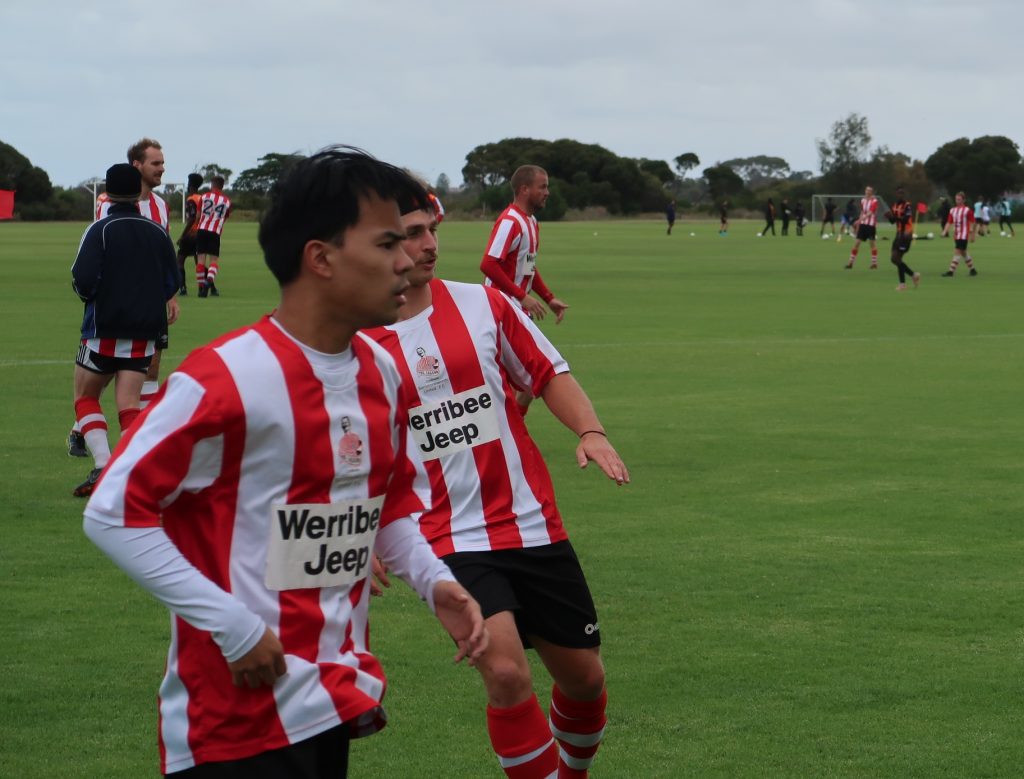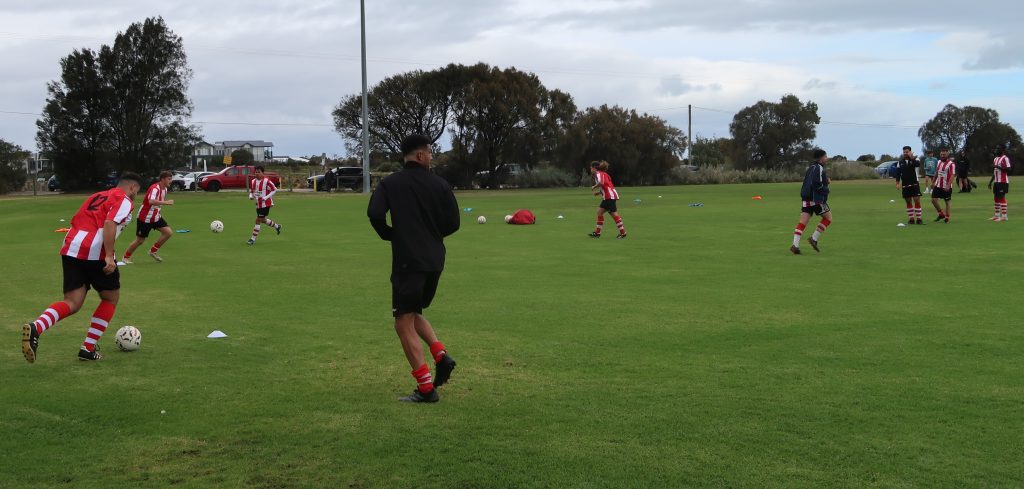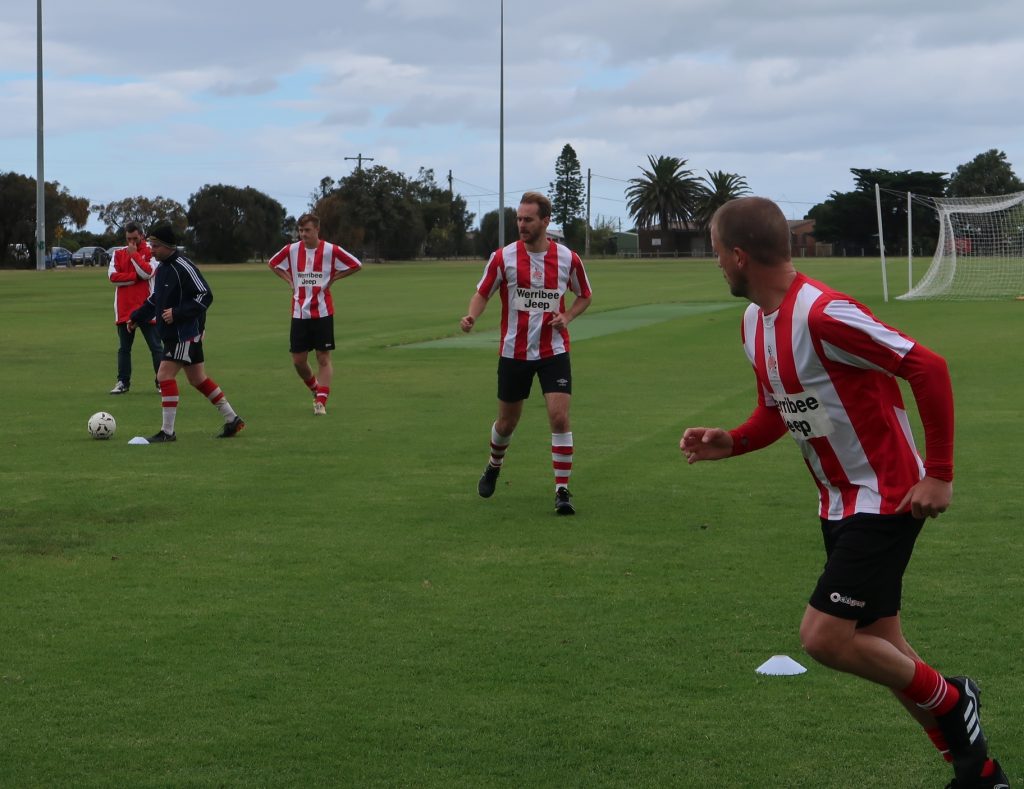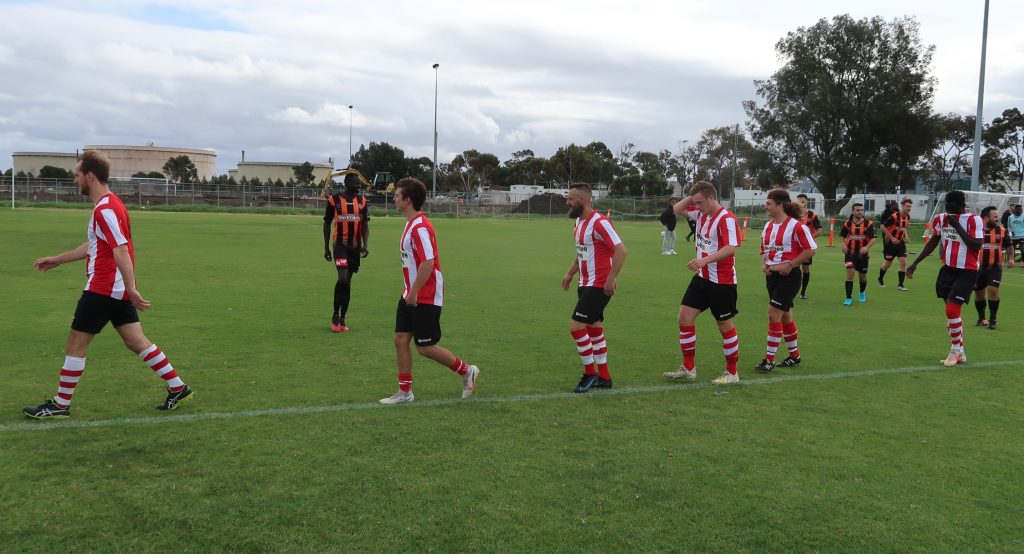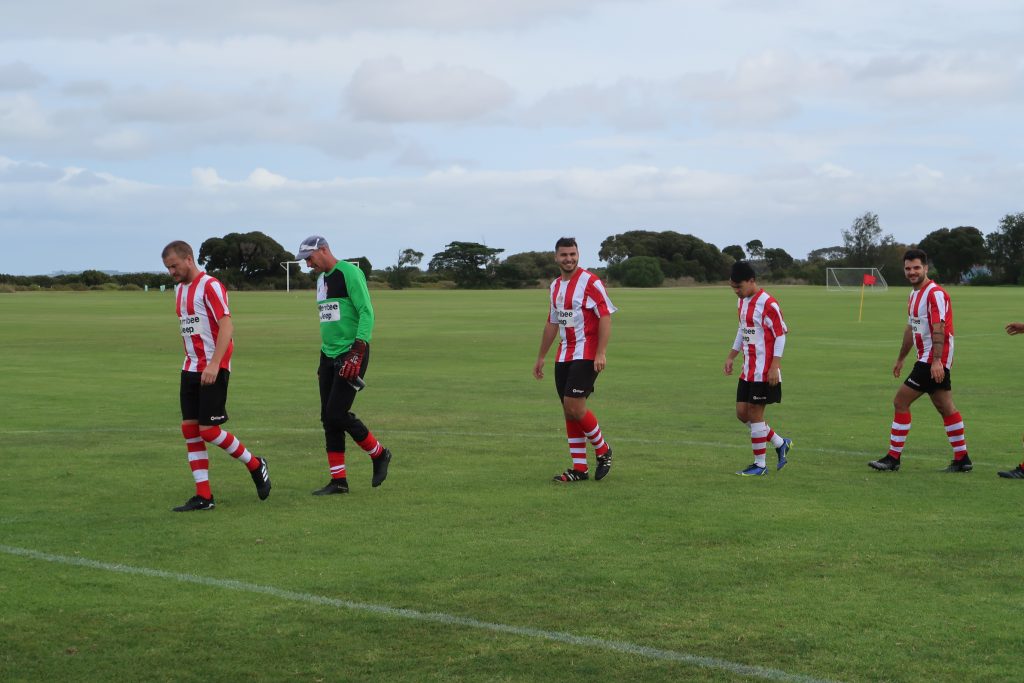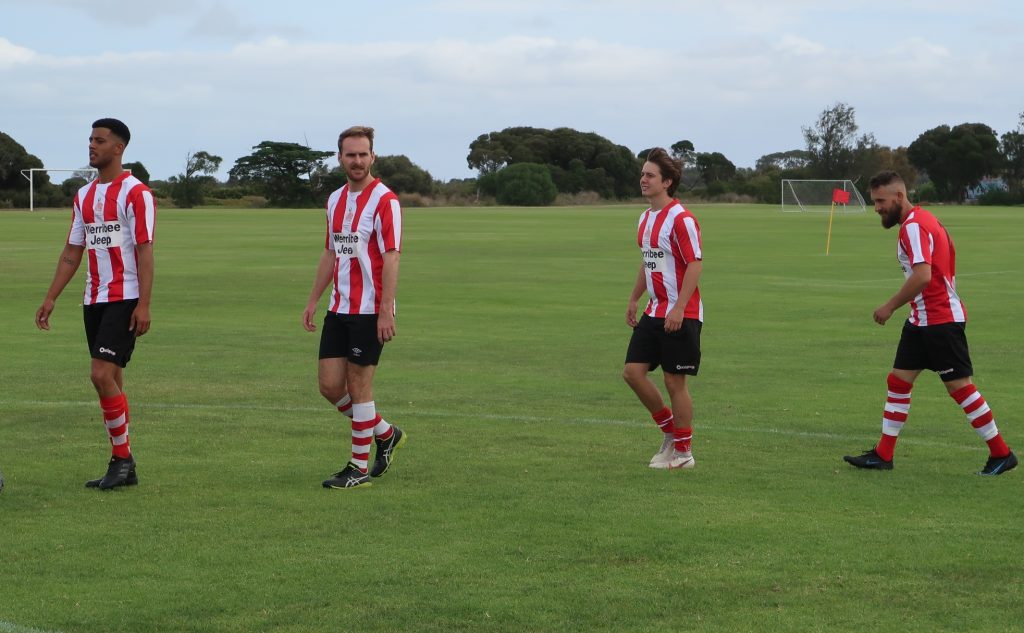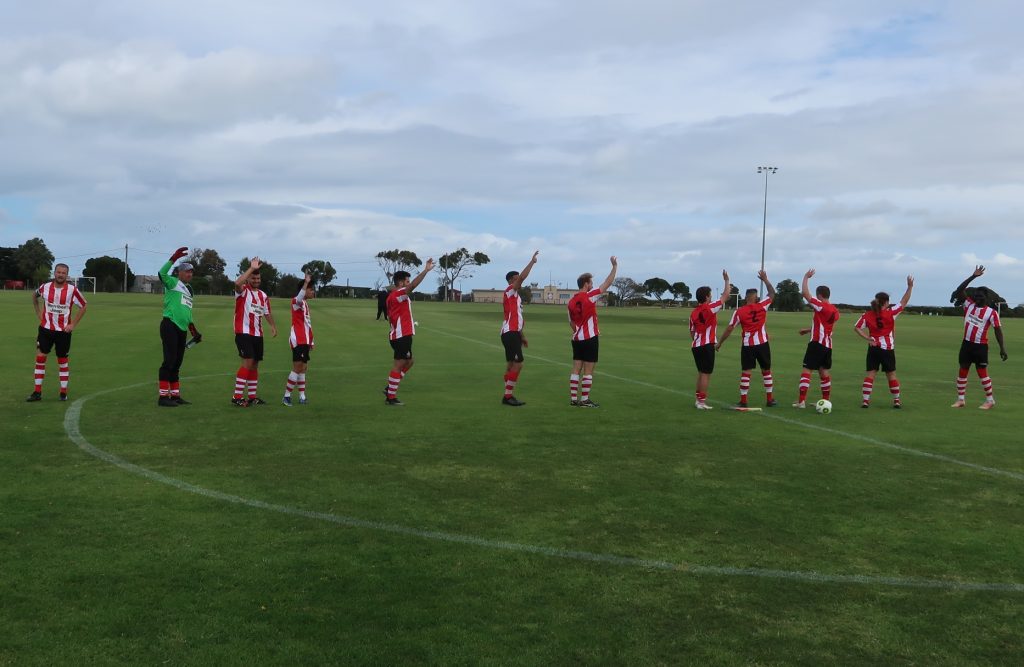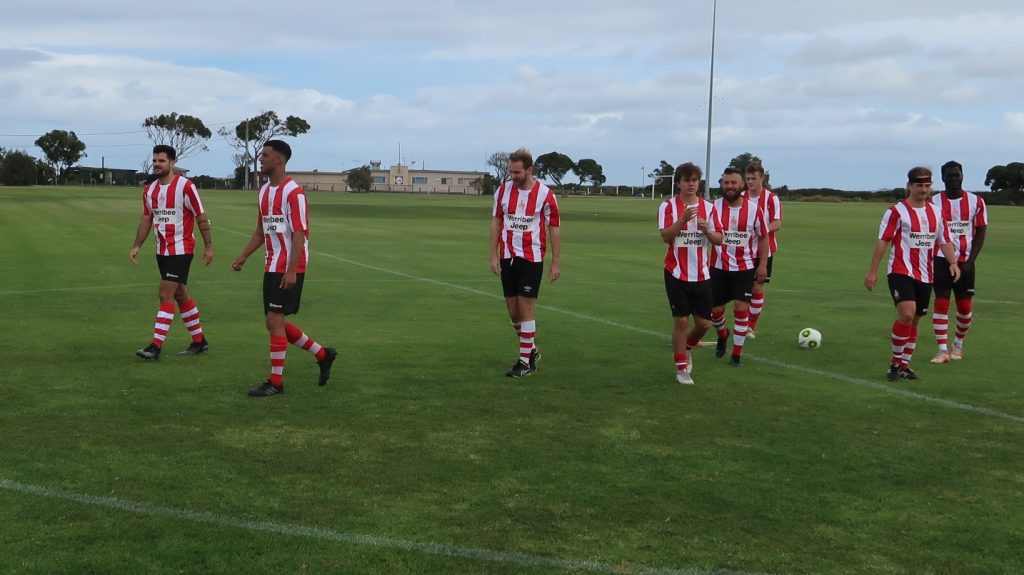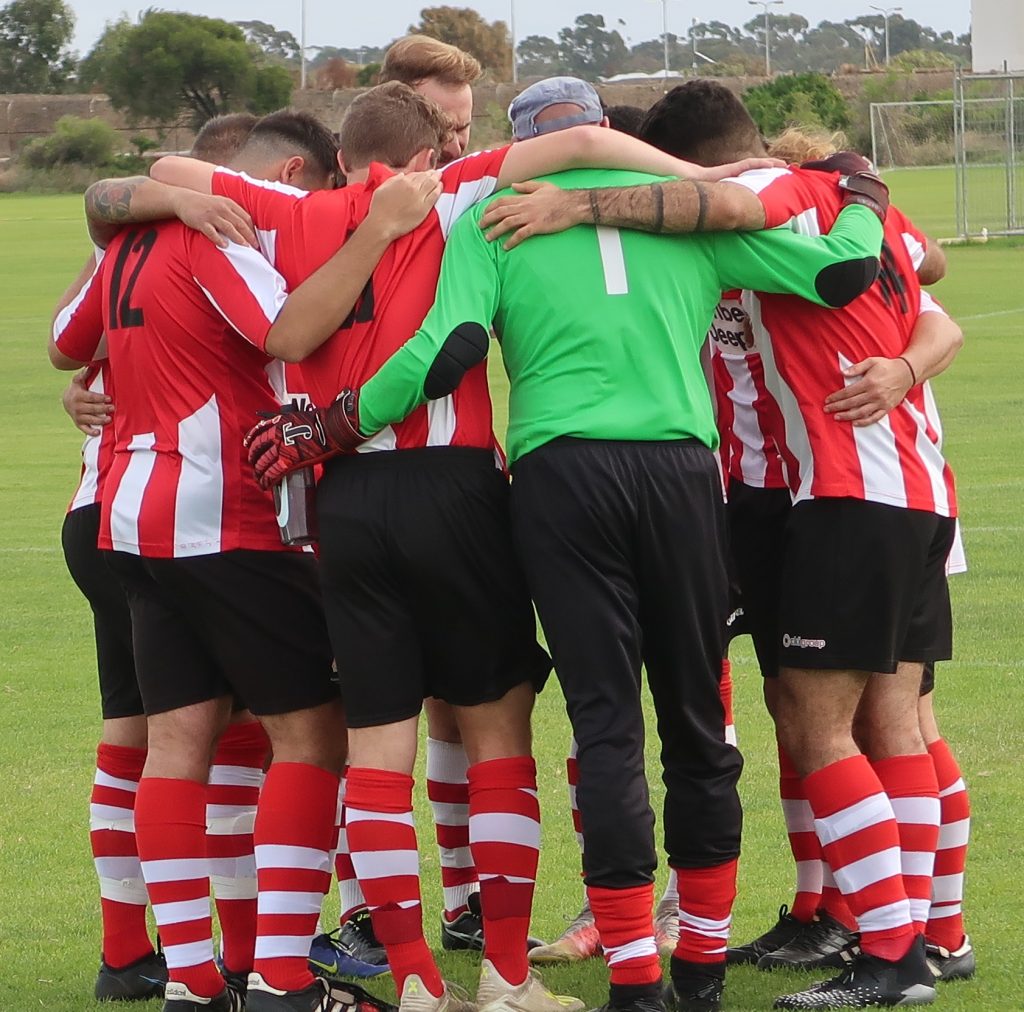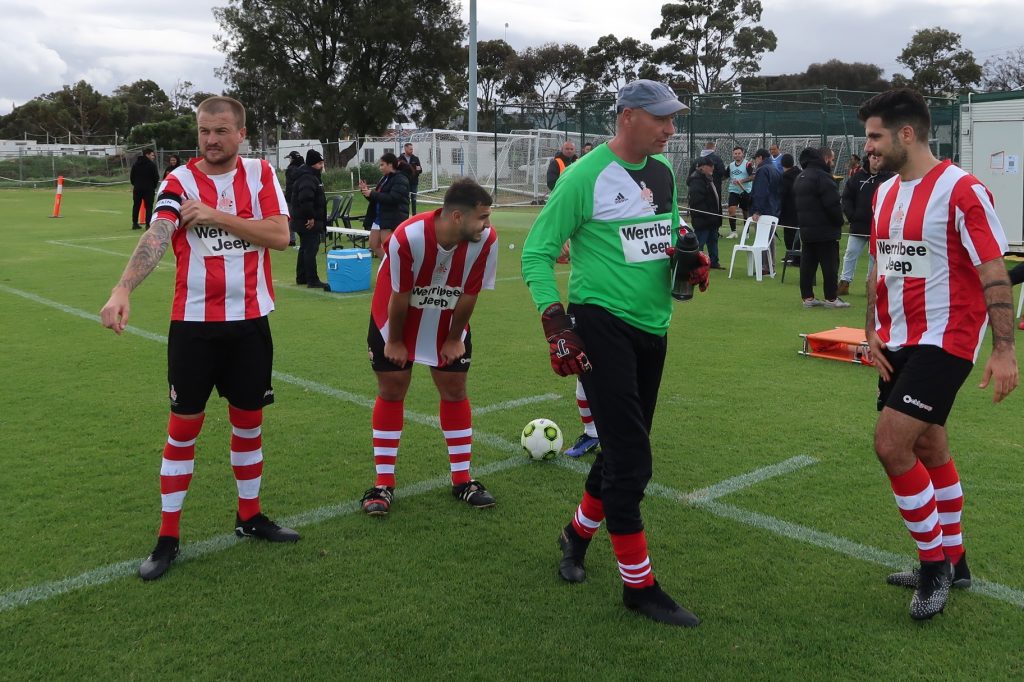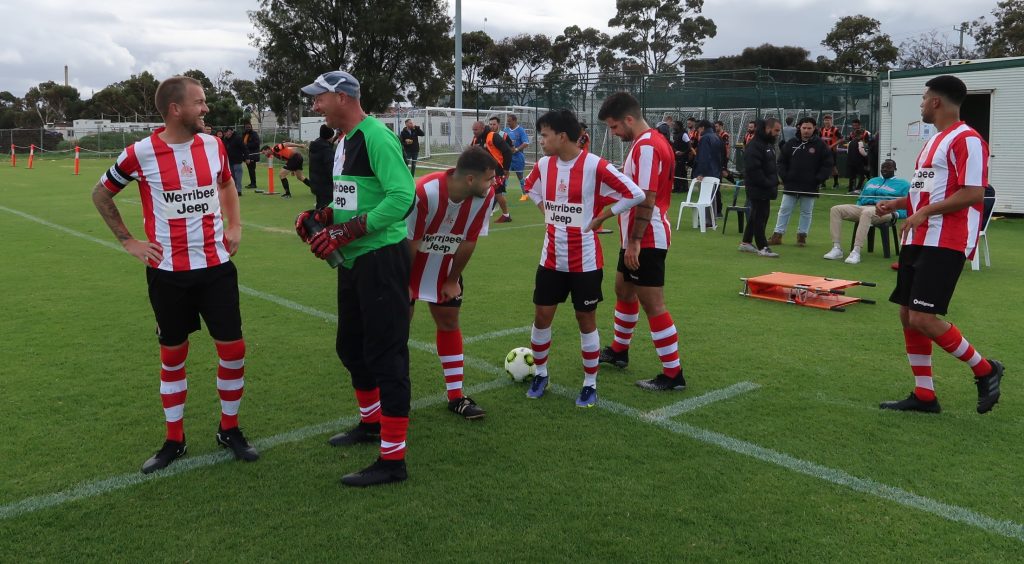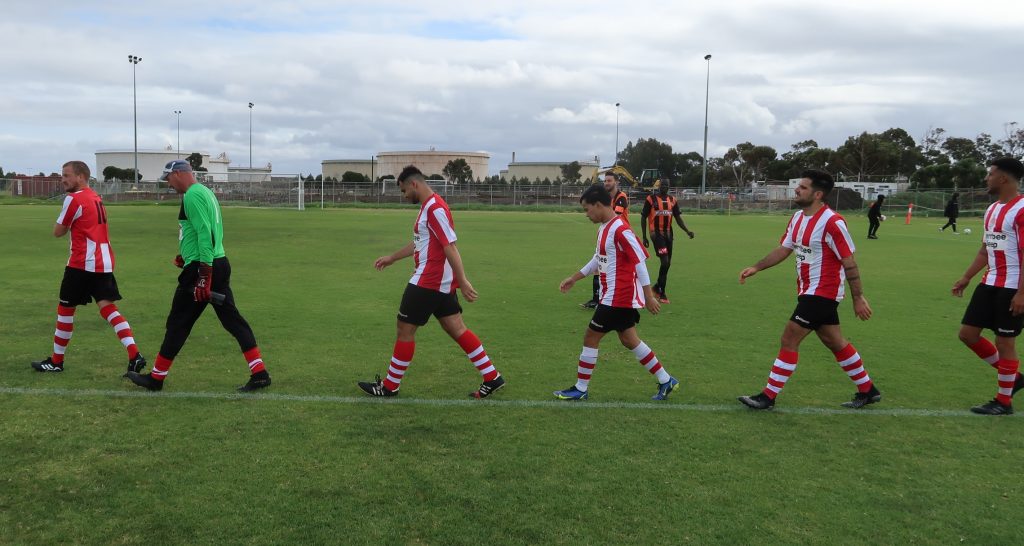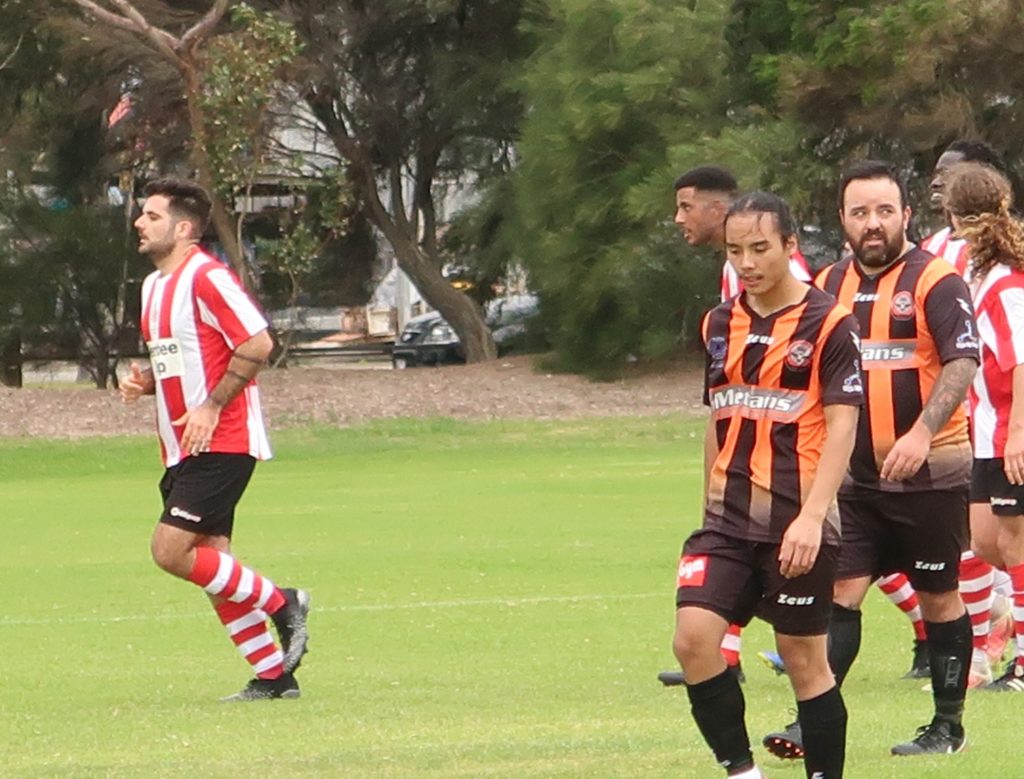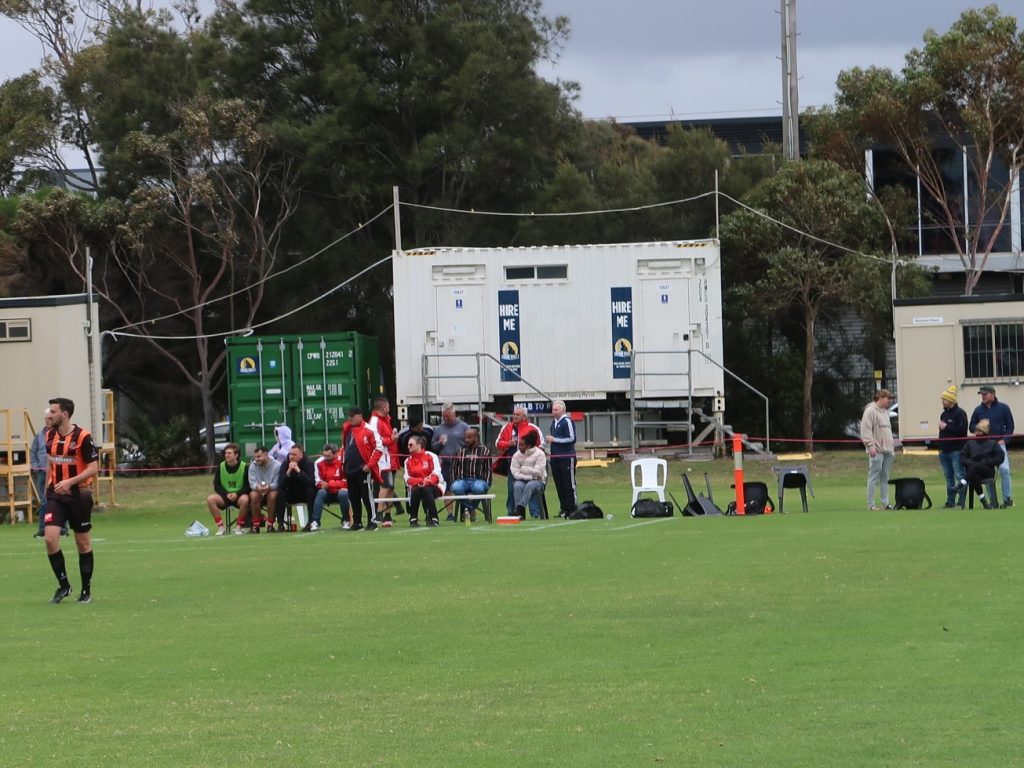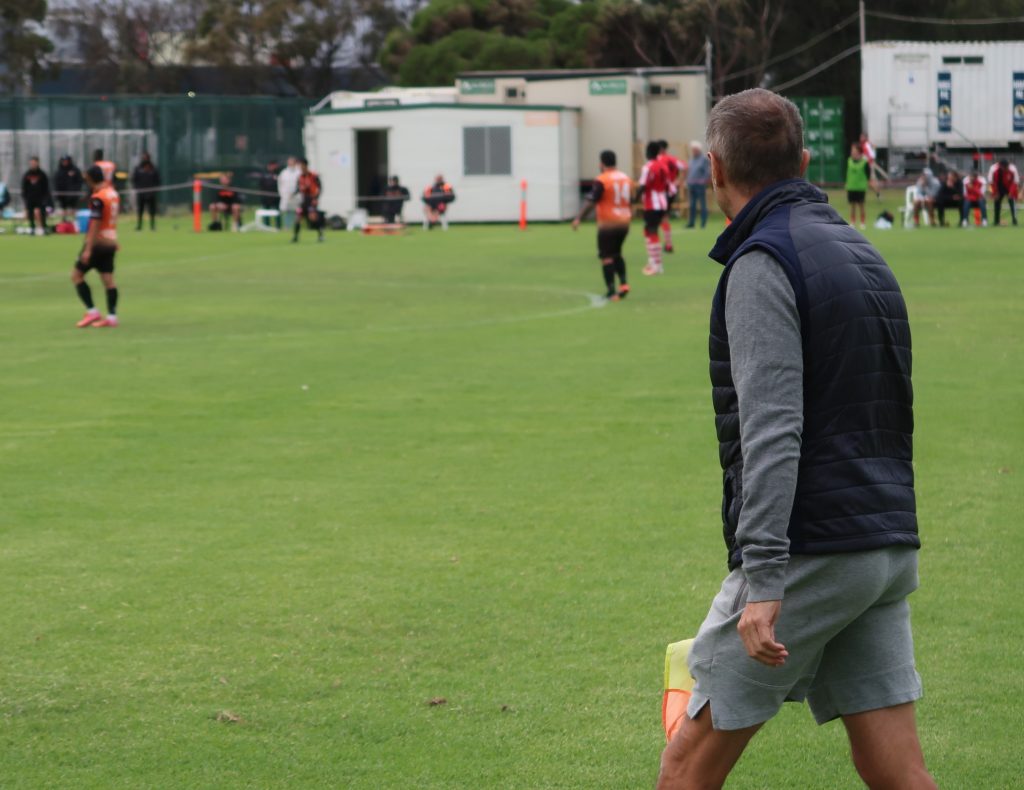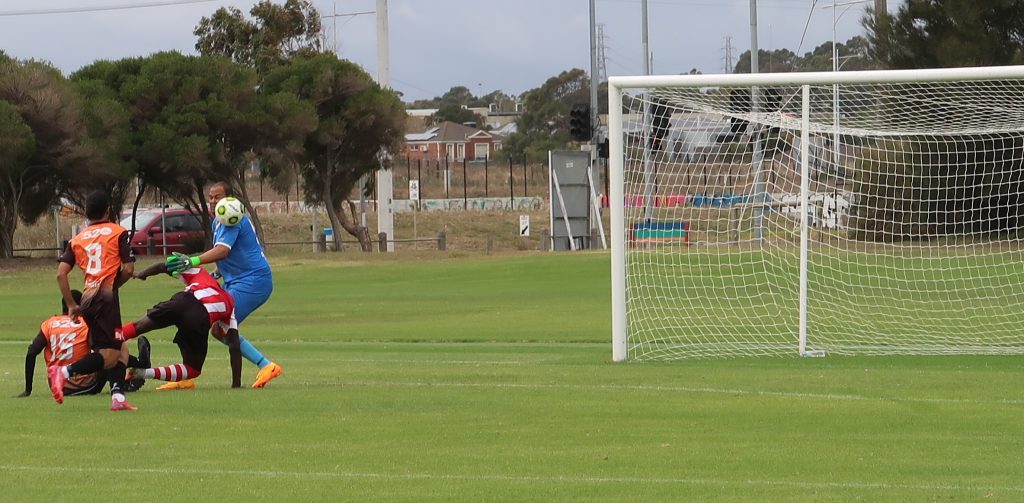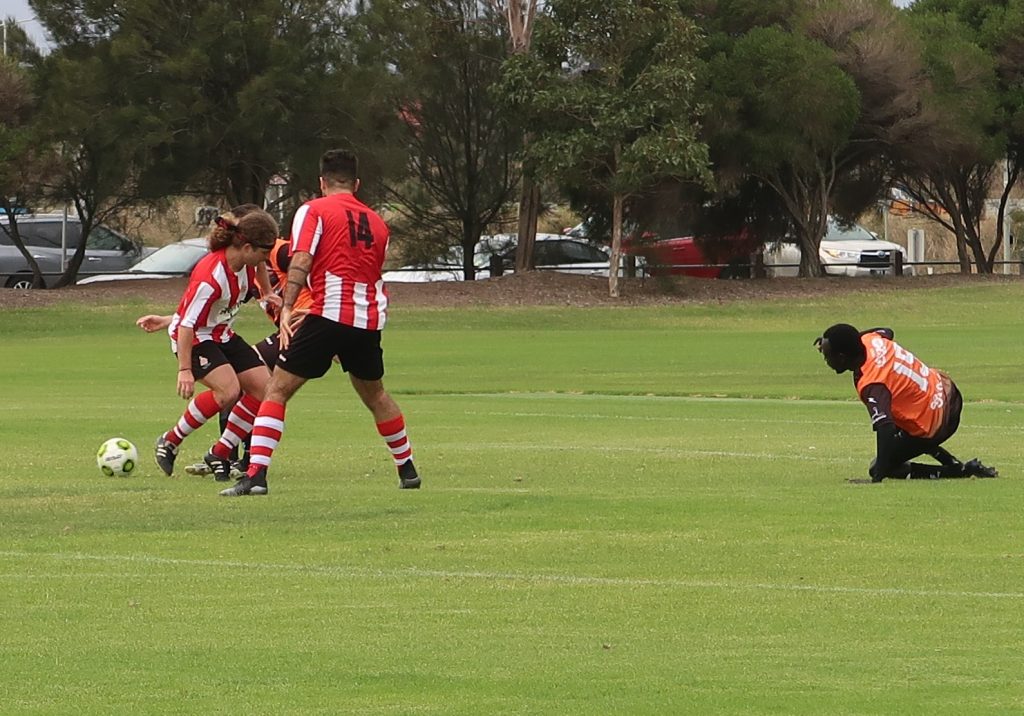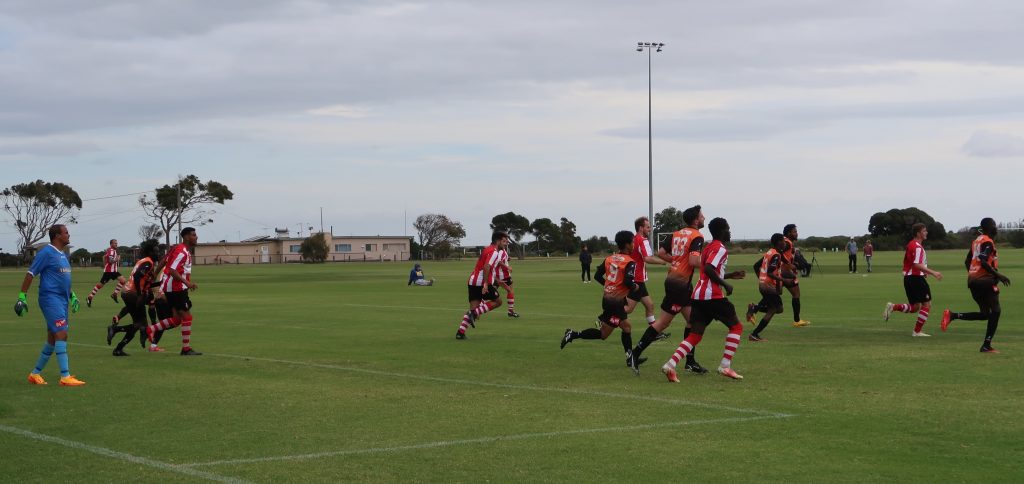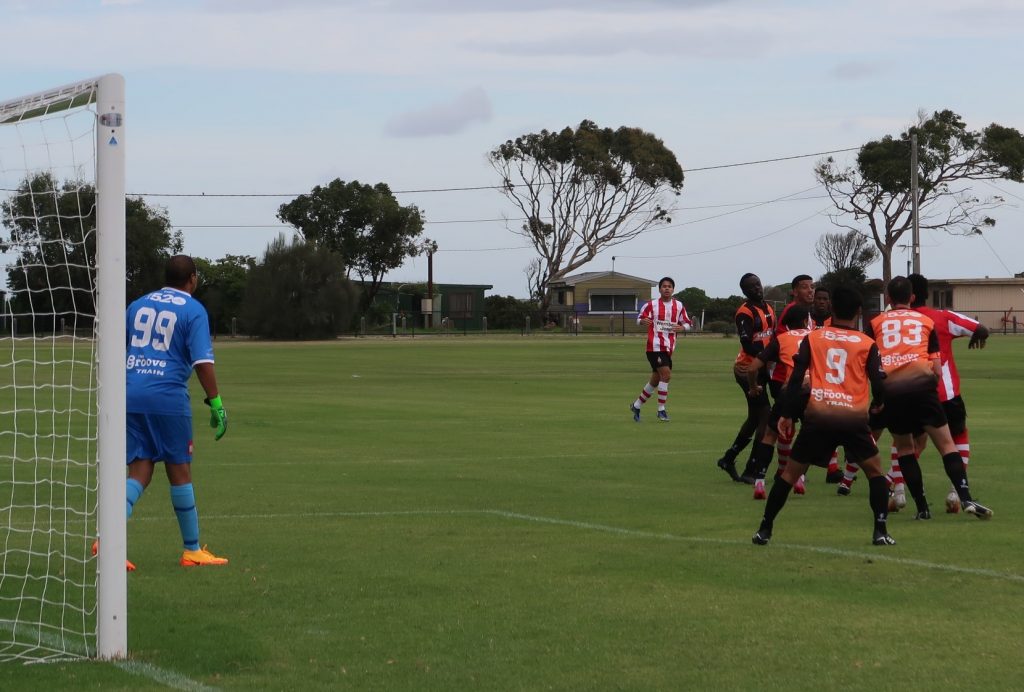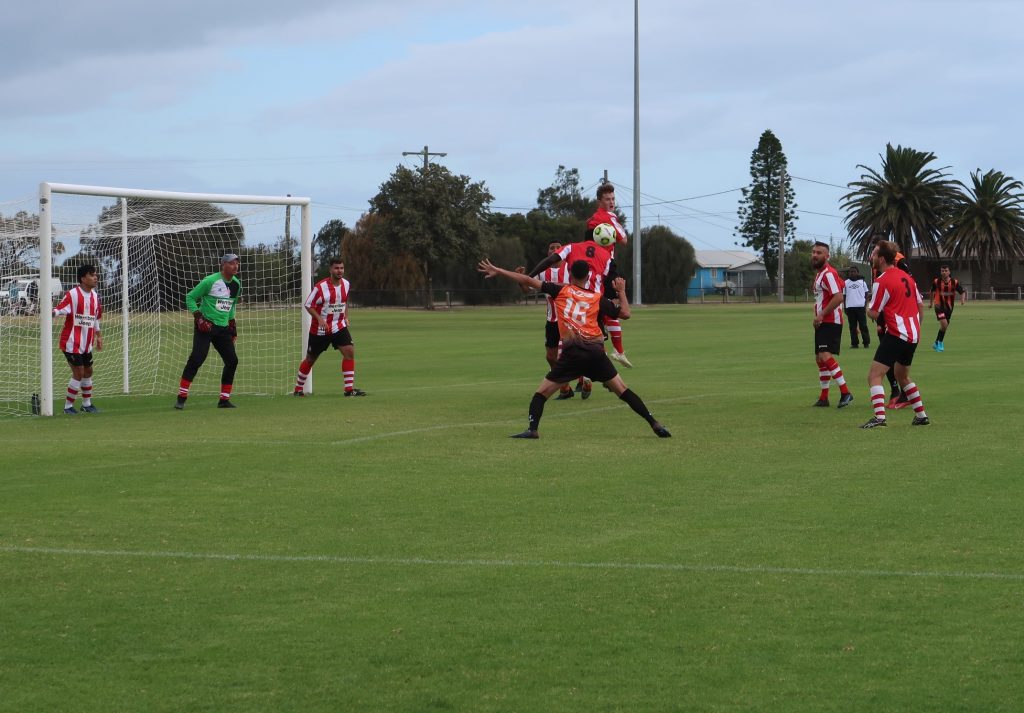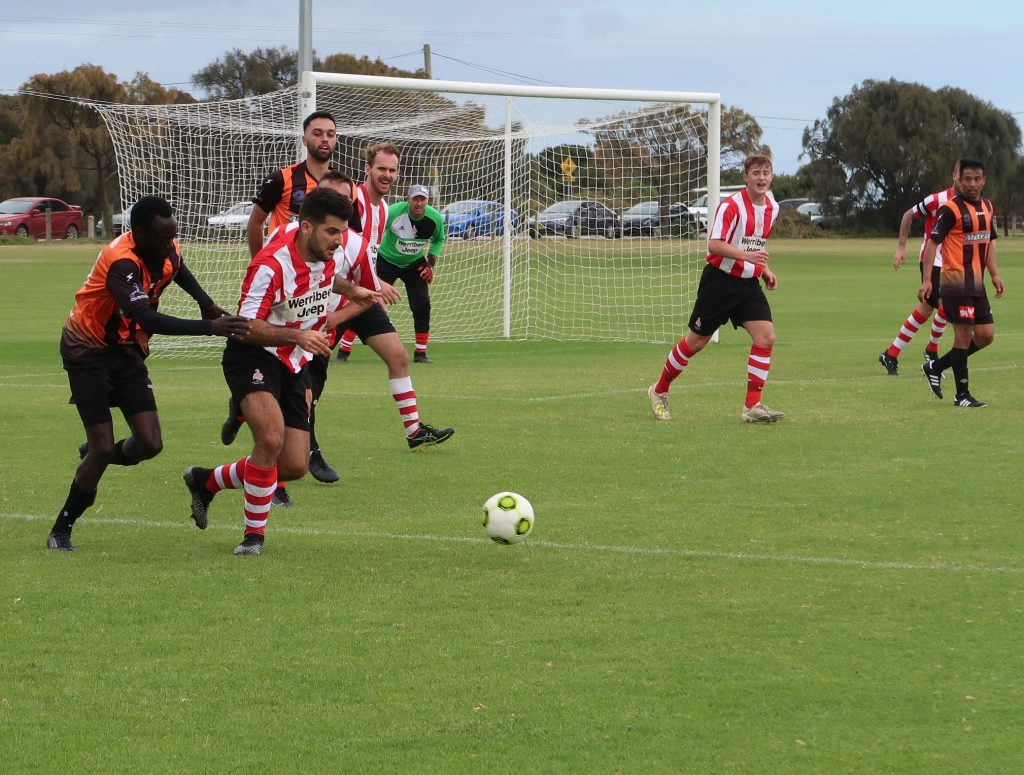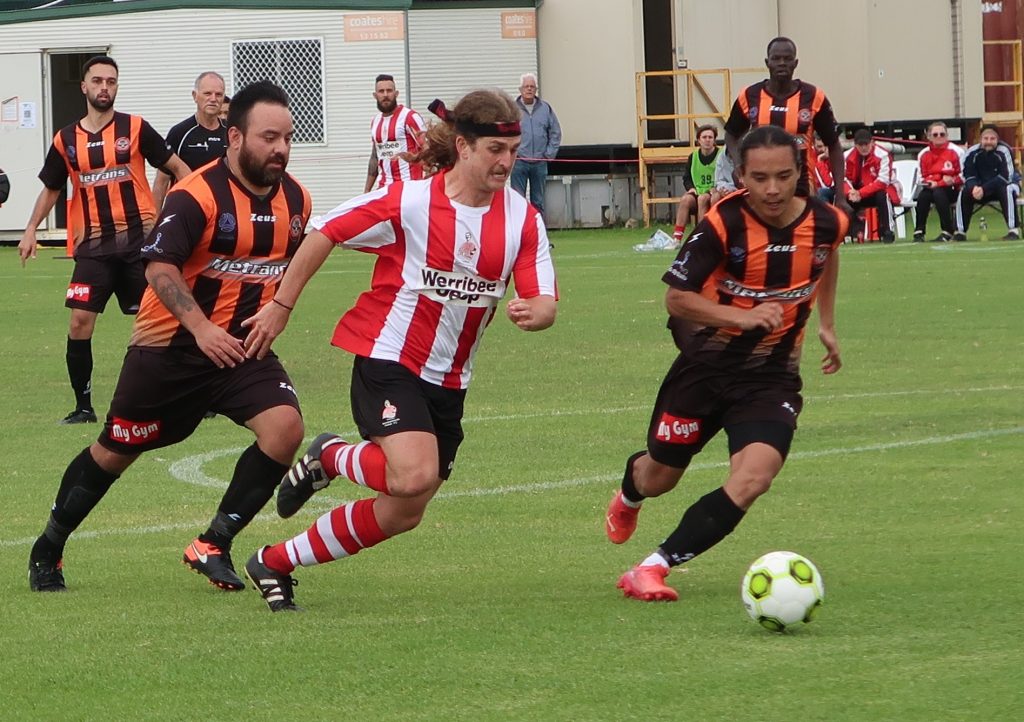 Charlie, Deb, Nat and Steve, discussing the final points of the 2-1 win today, over the Surf Coast F C.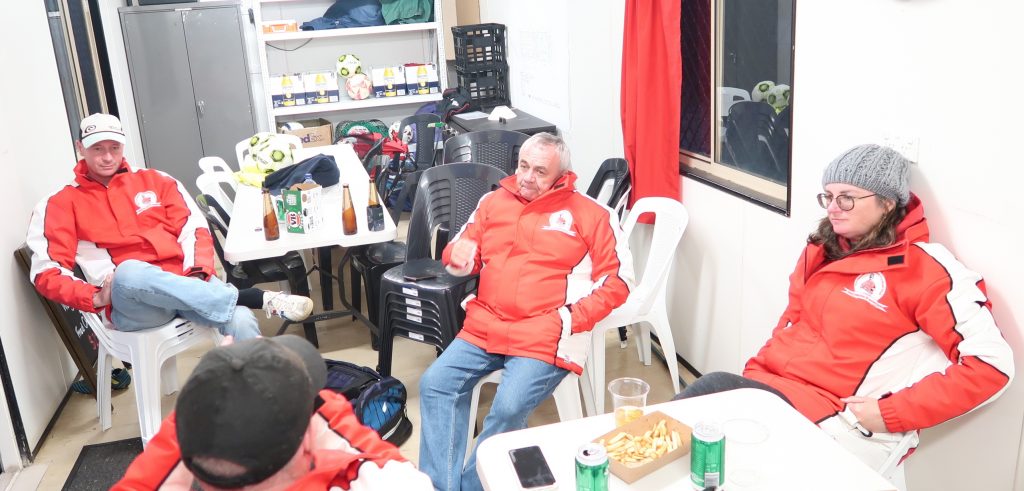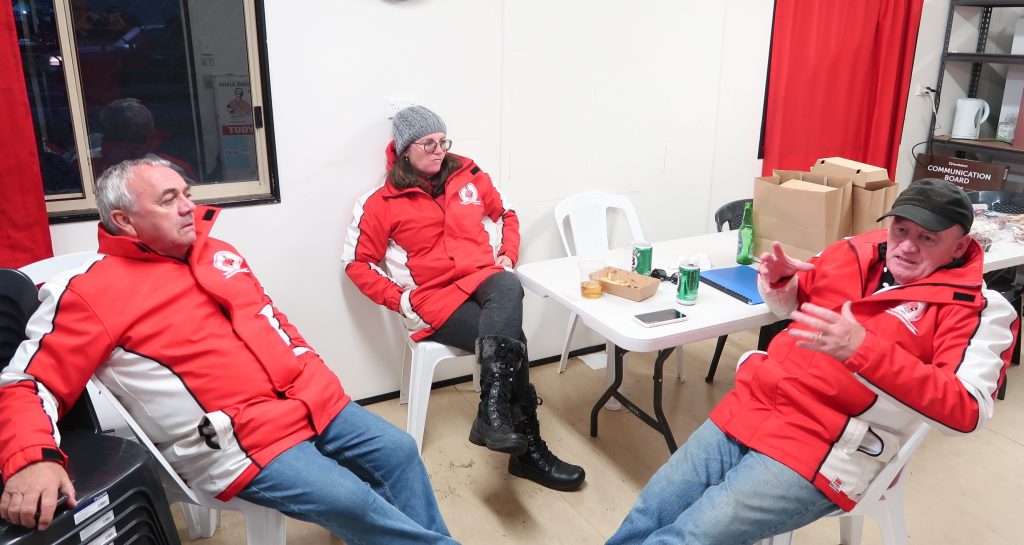 Seniors. 0 v 2 Laverton FC. 4 Jun 2022.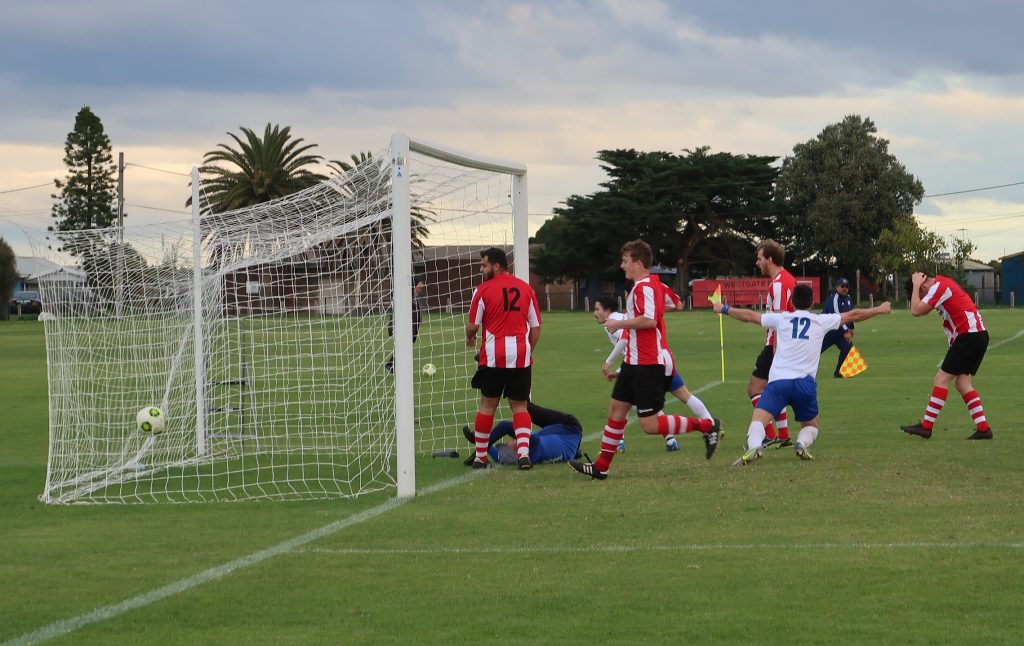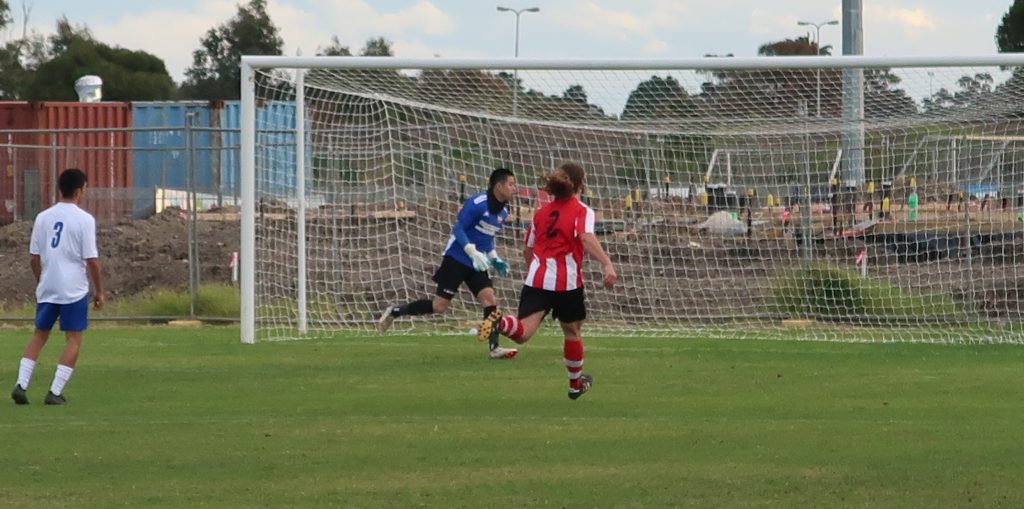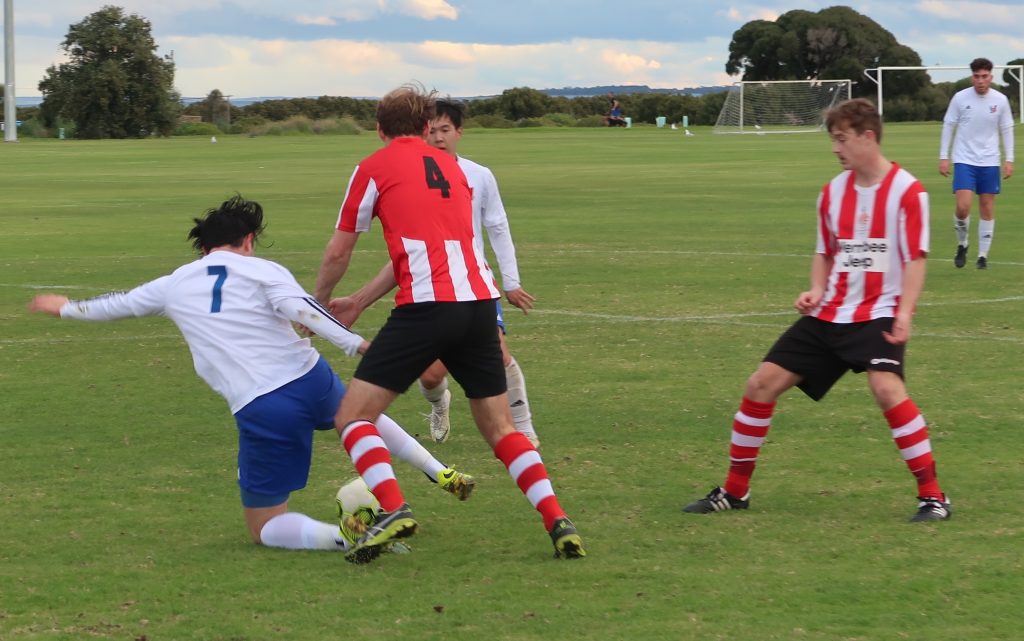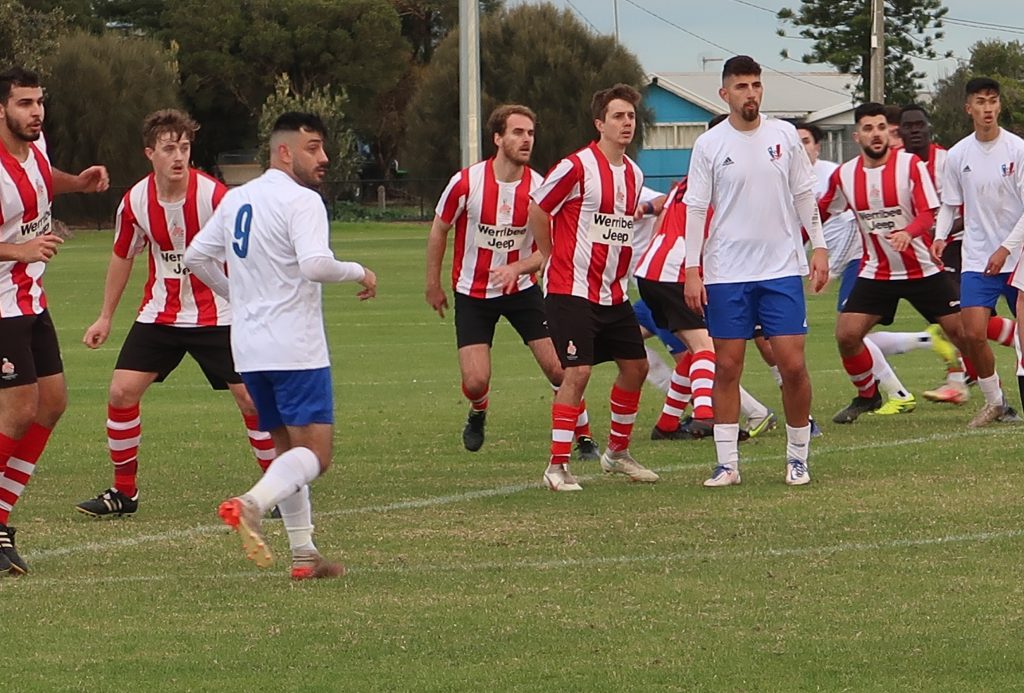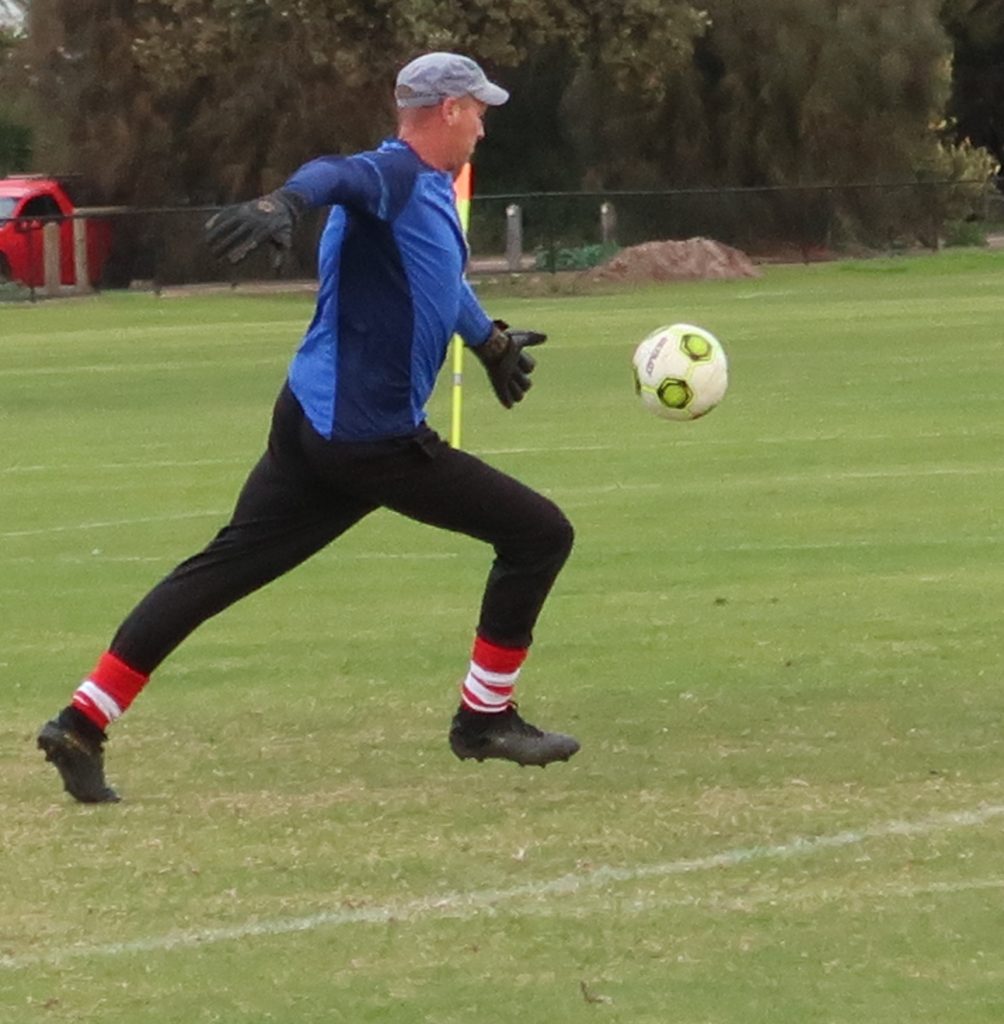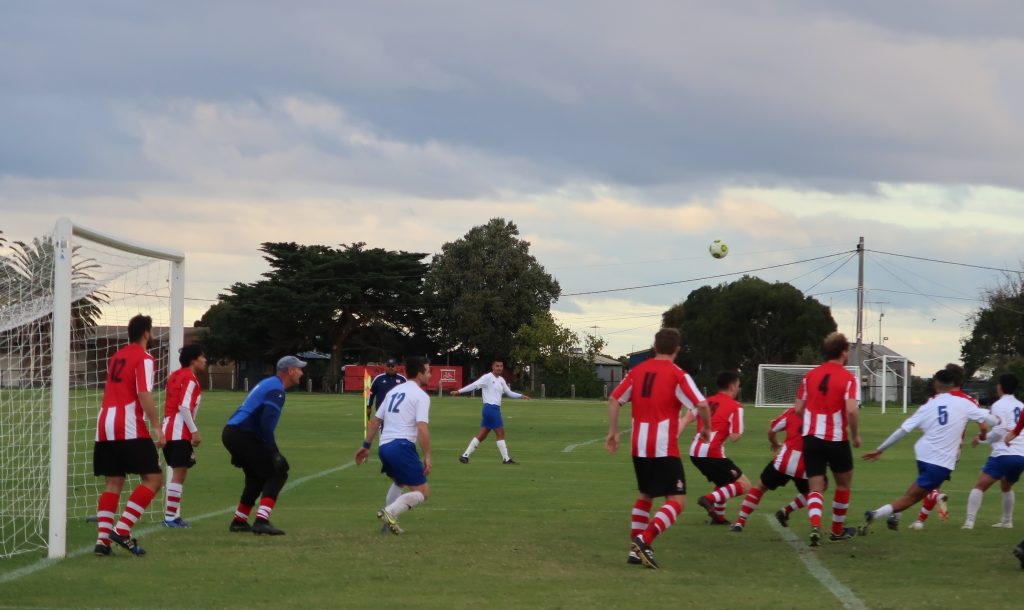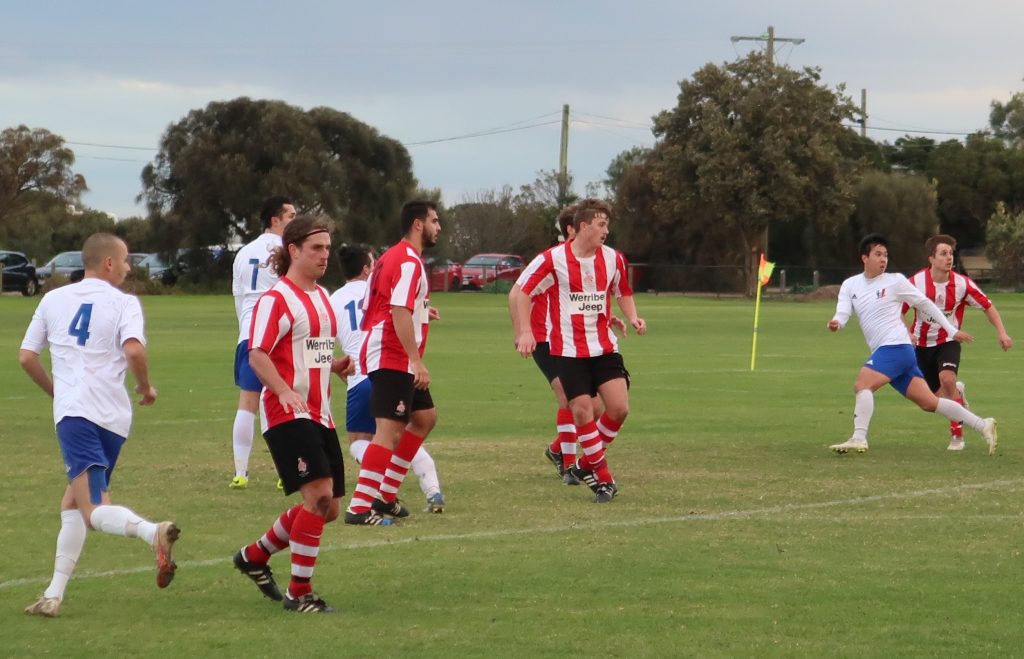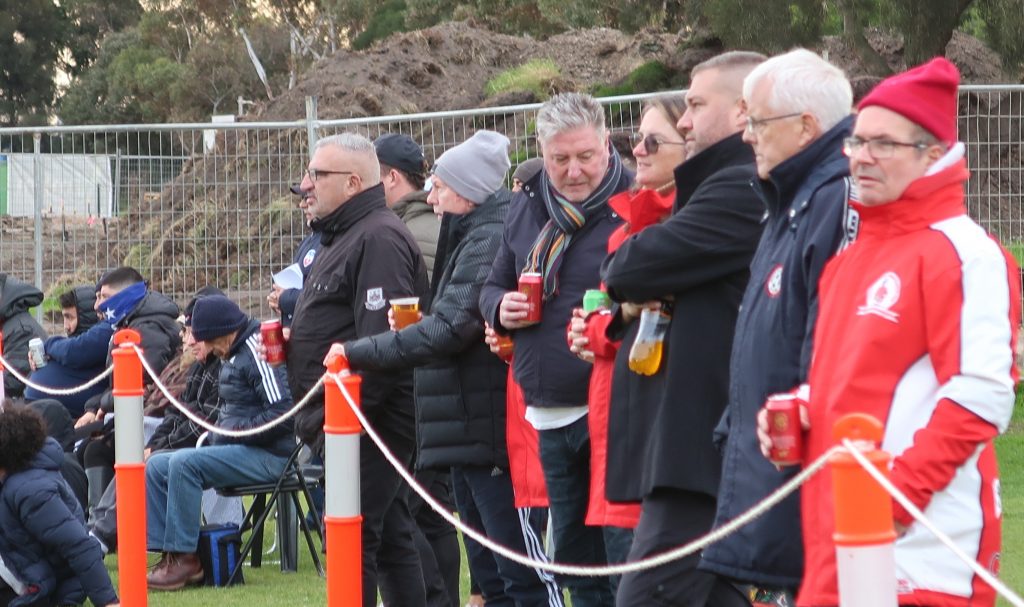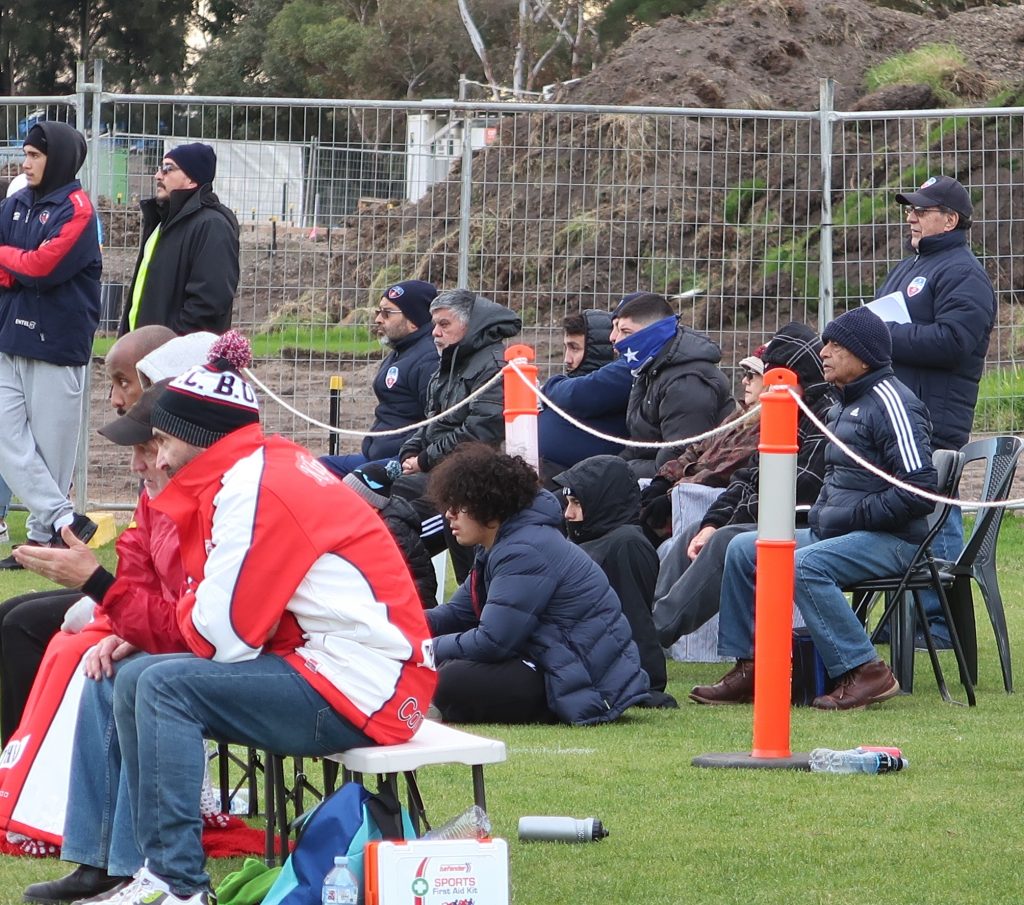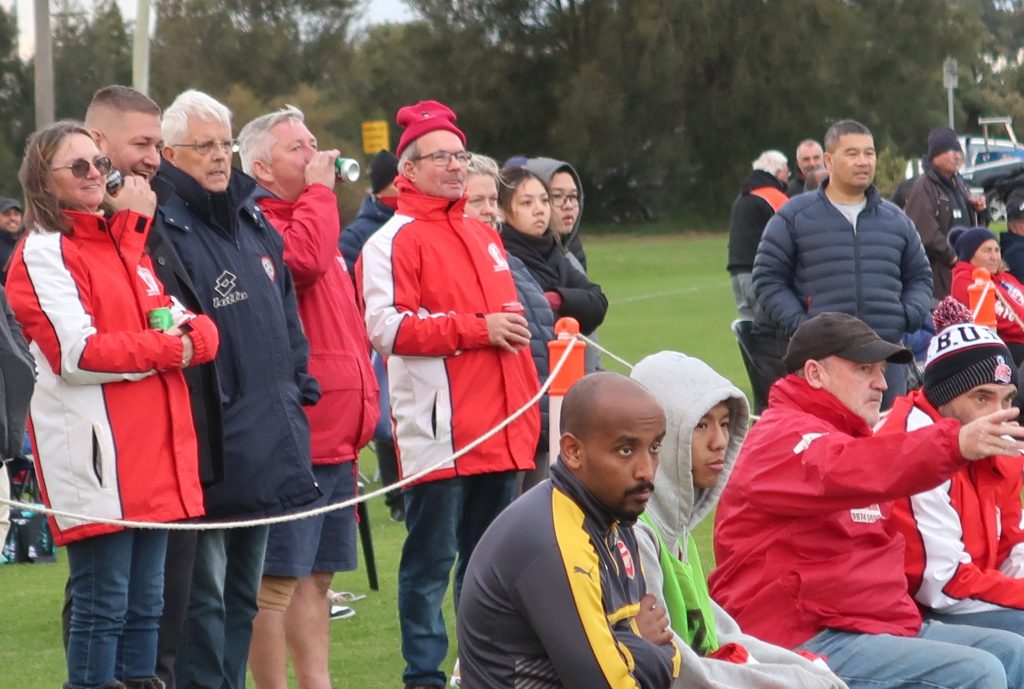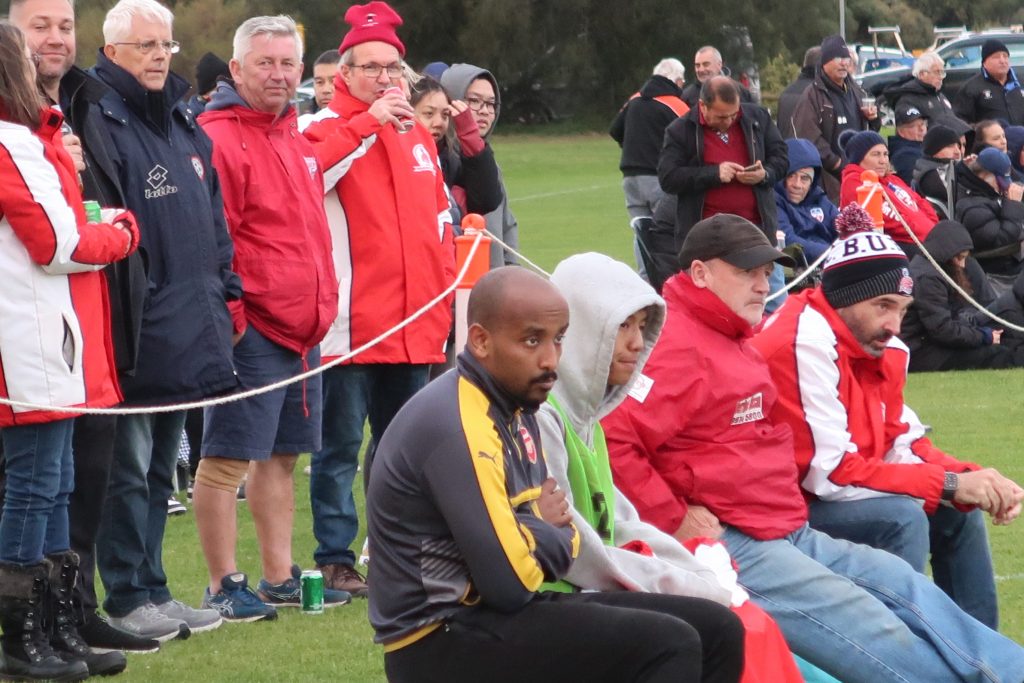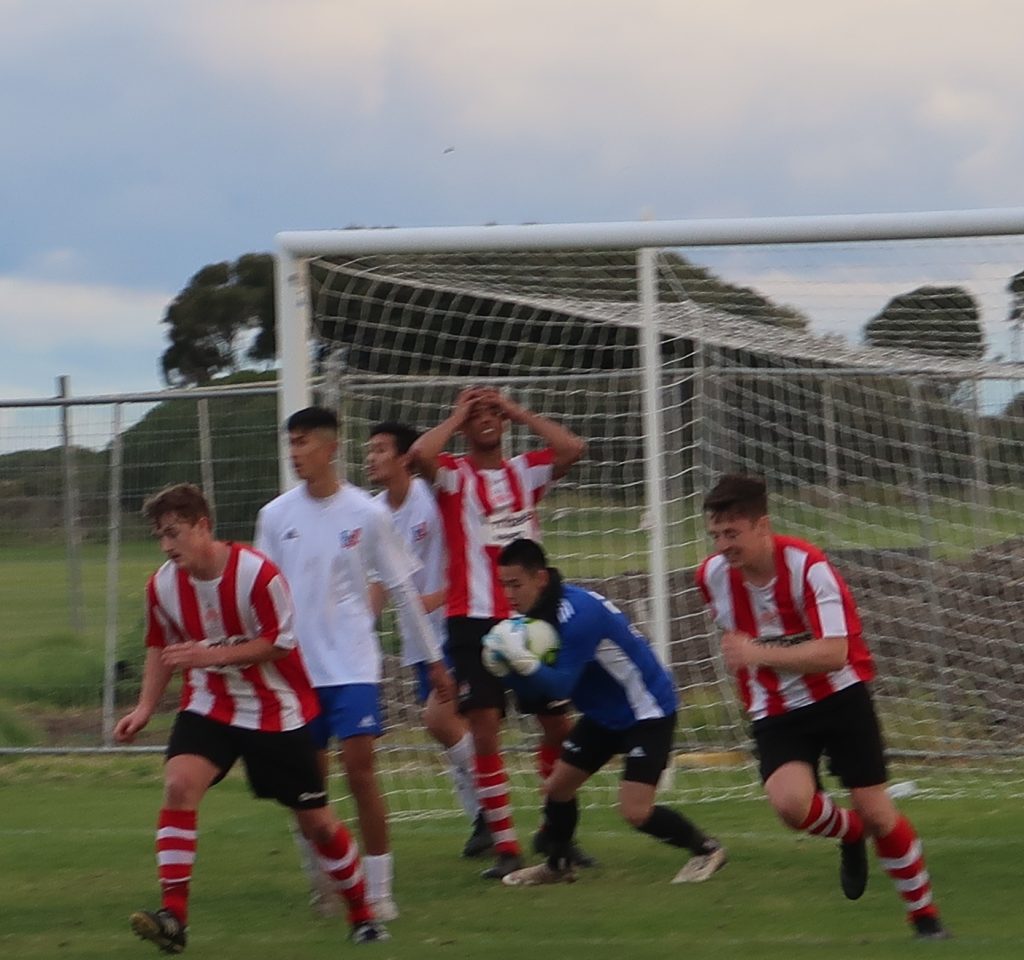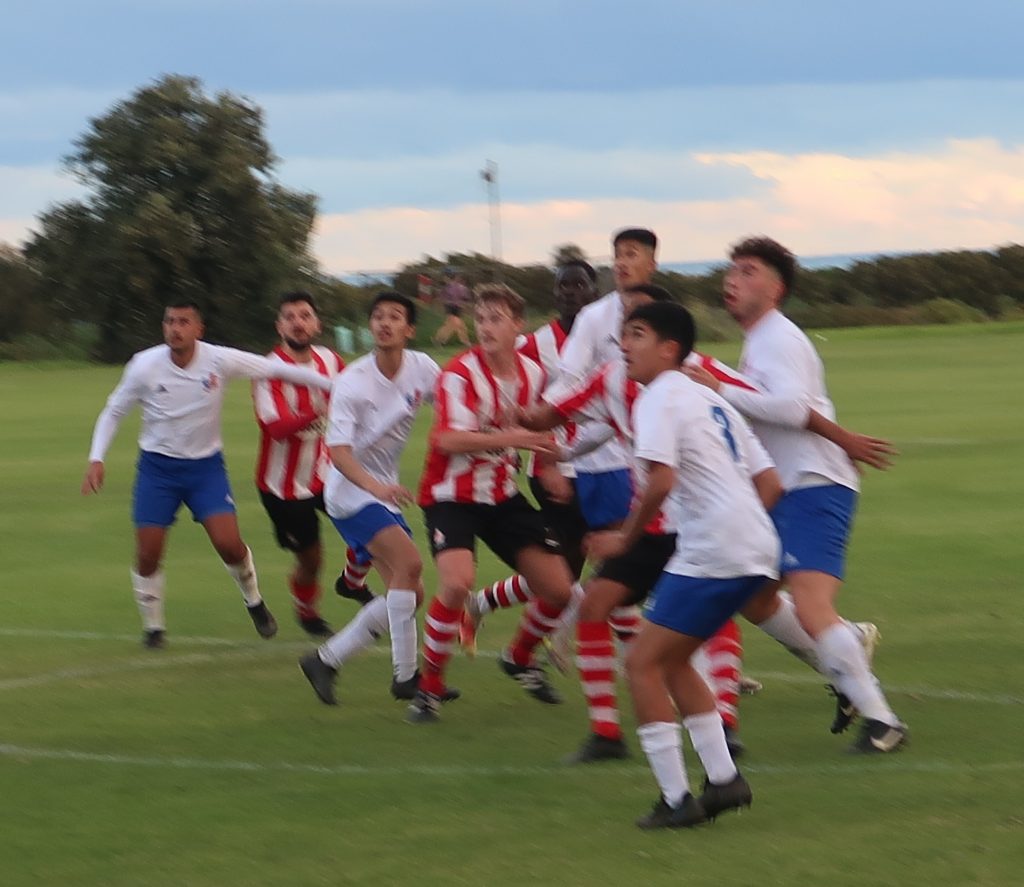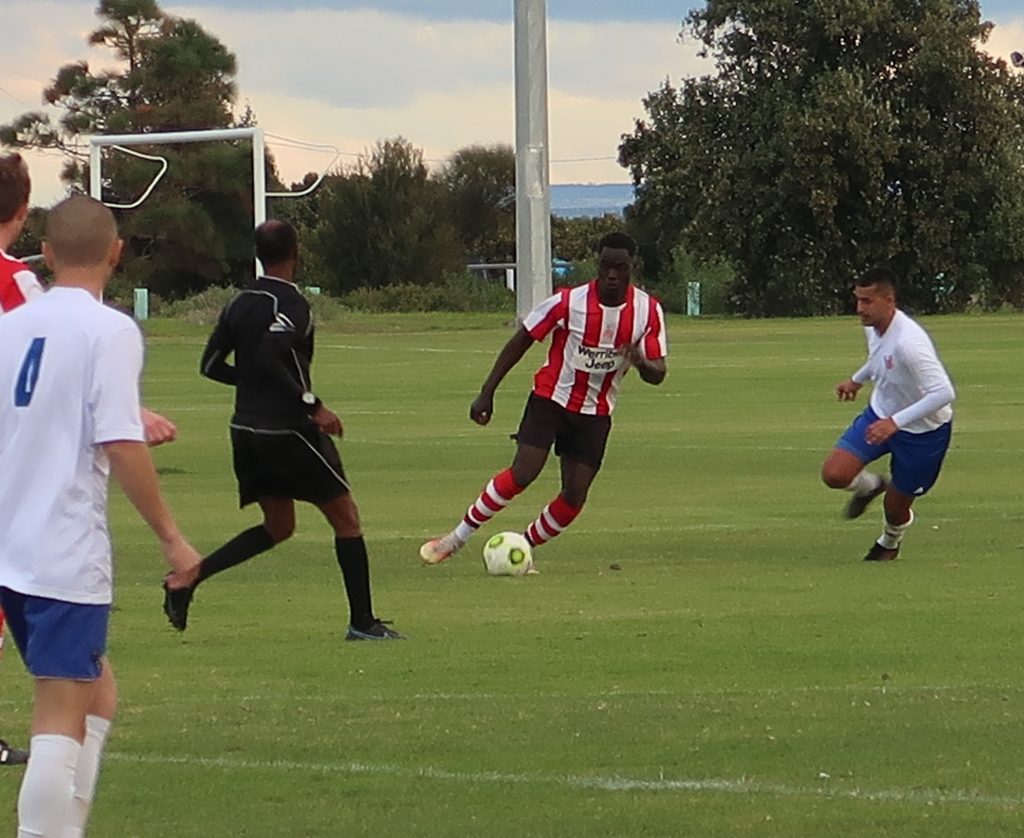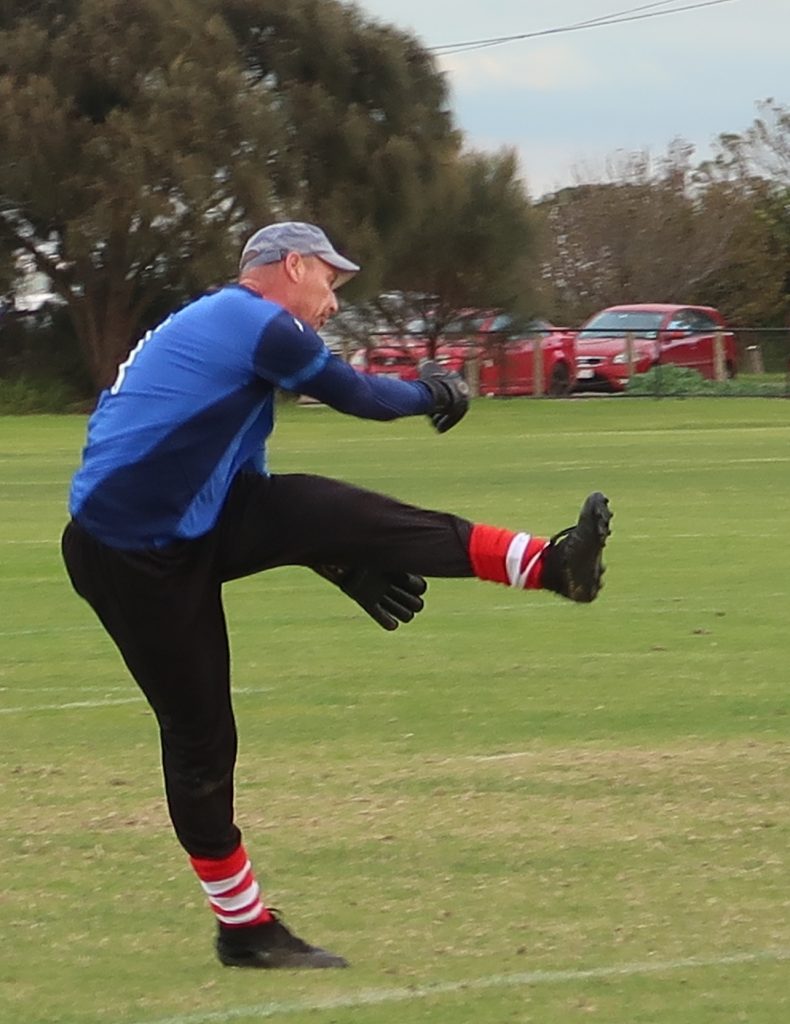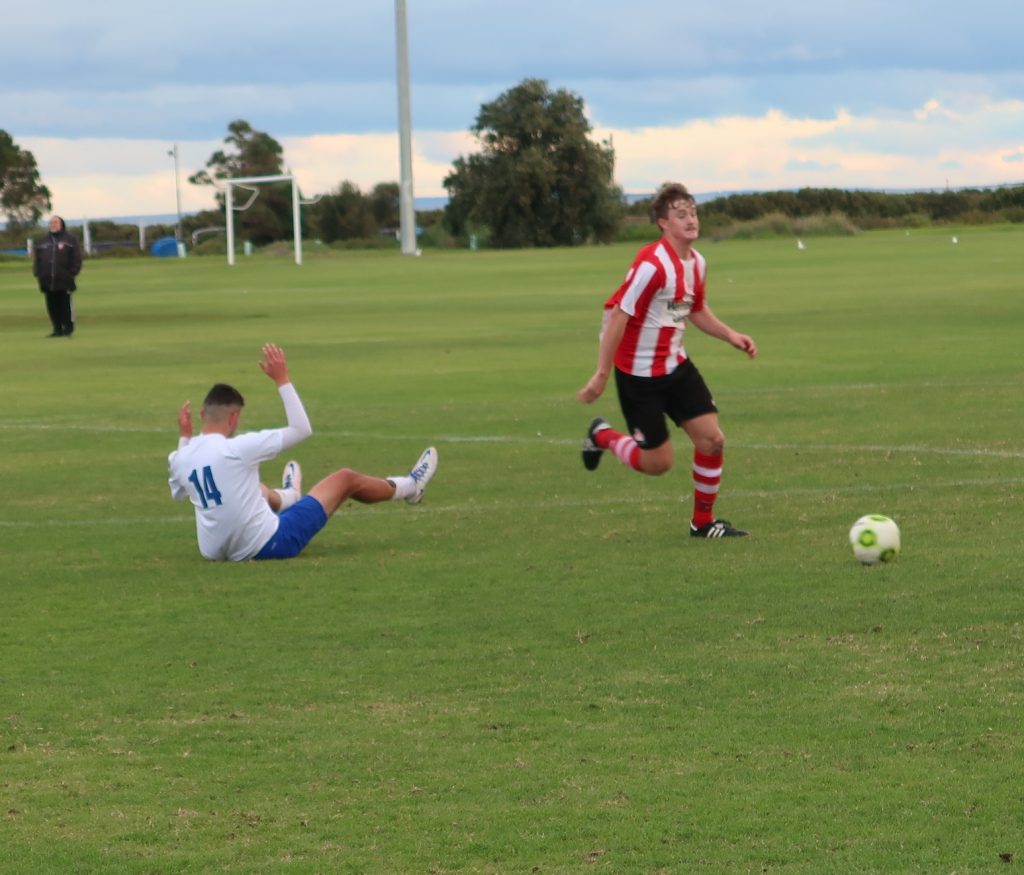 A fine and justifiable win for the BUFC, with only the bad foul on,  Jaber D, with Danny having to be stretchered off, to take the shine off today's performance.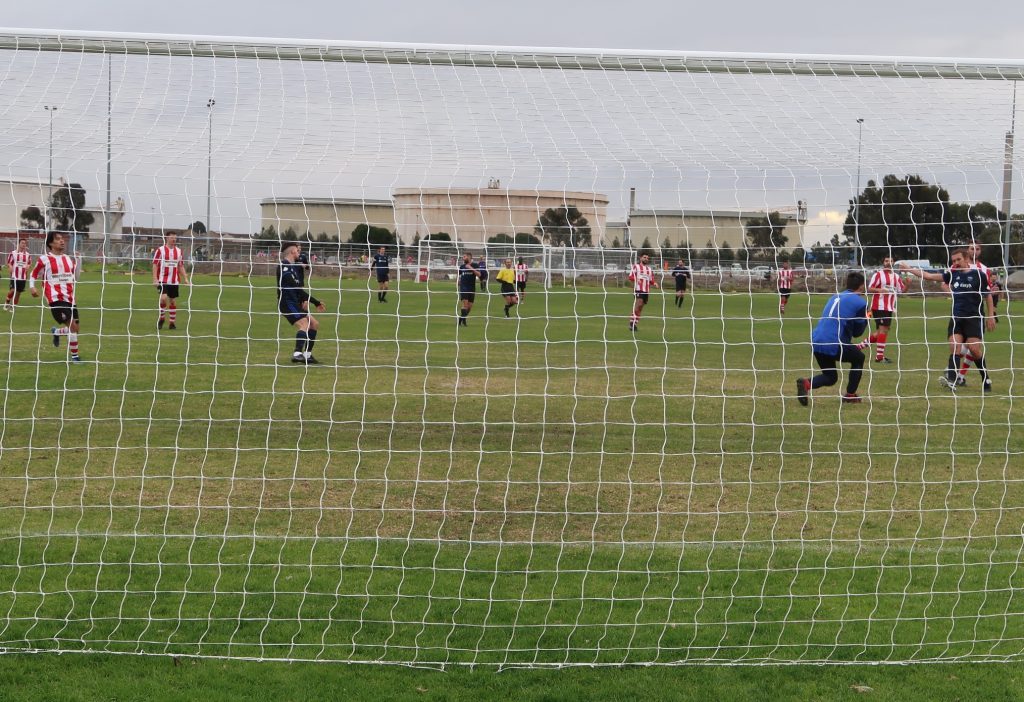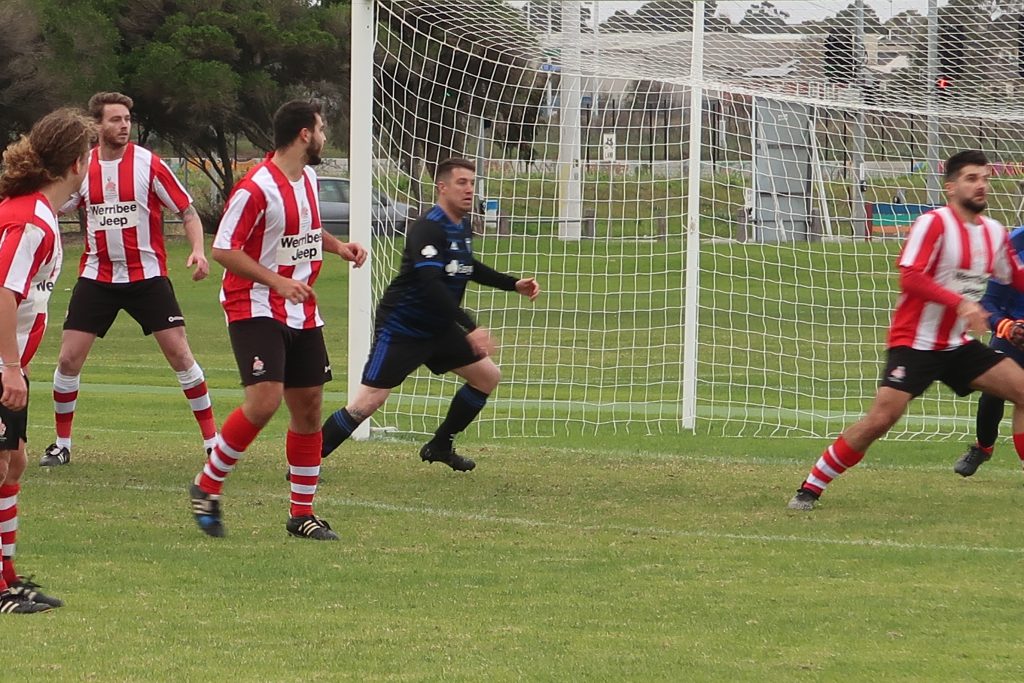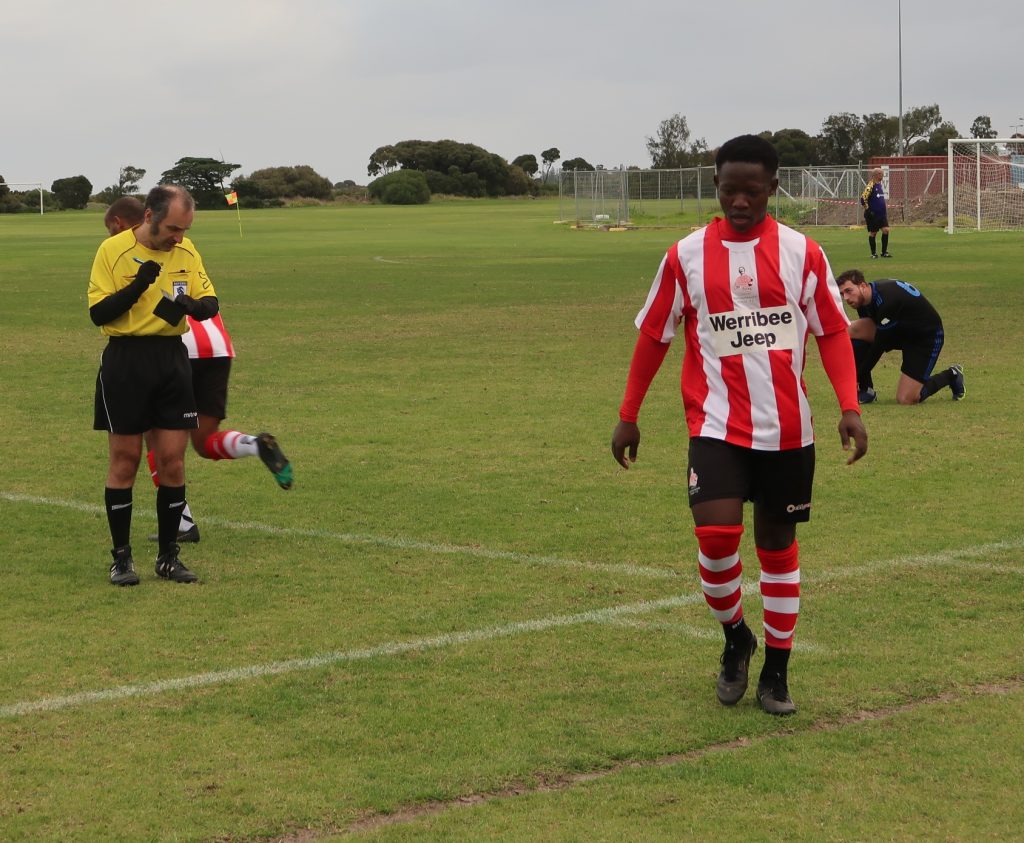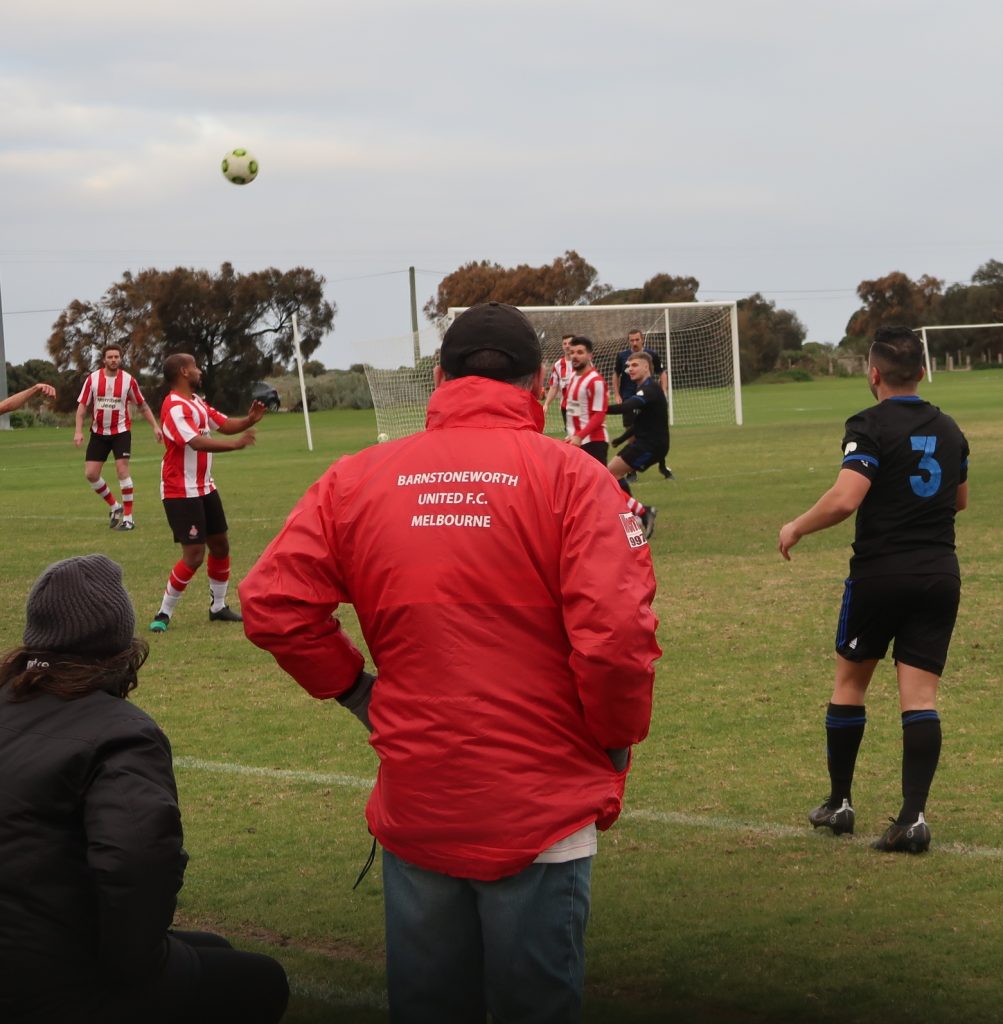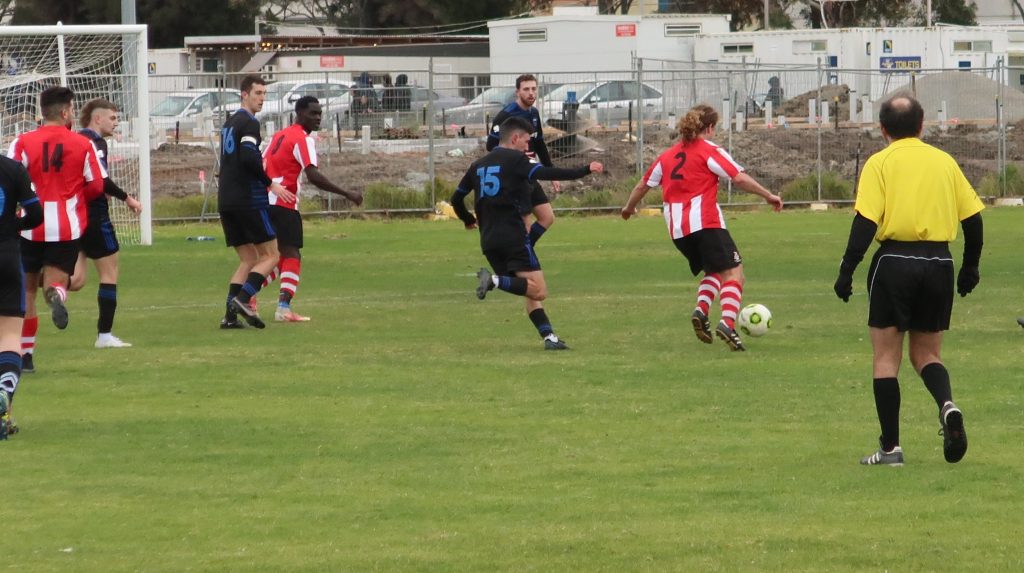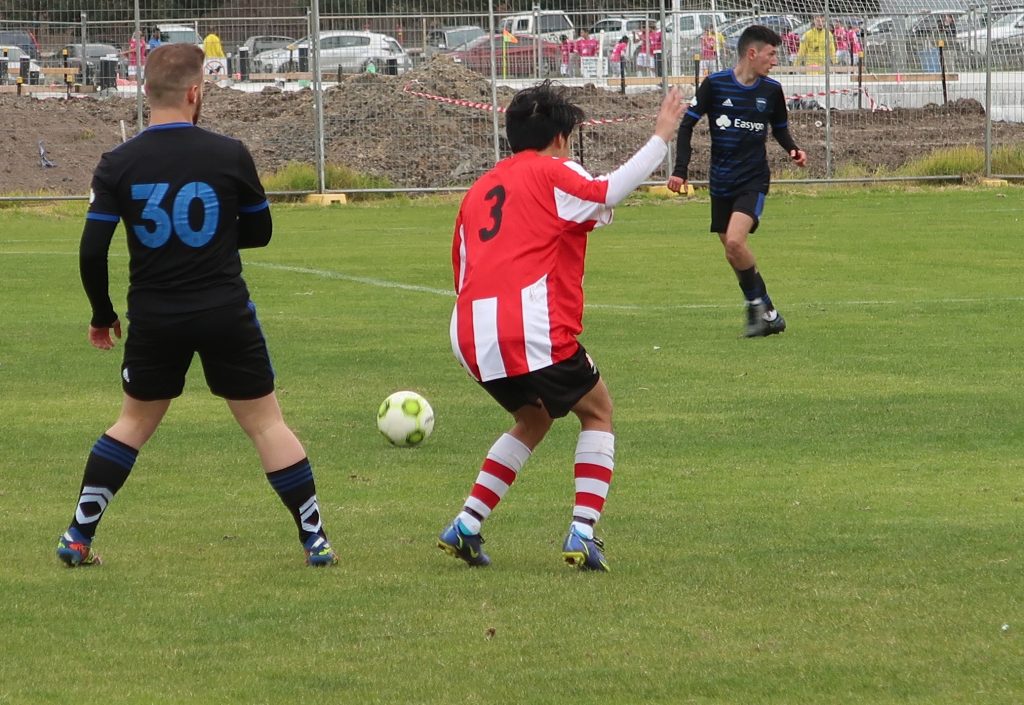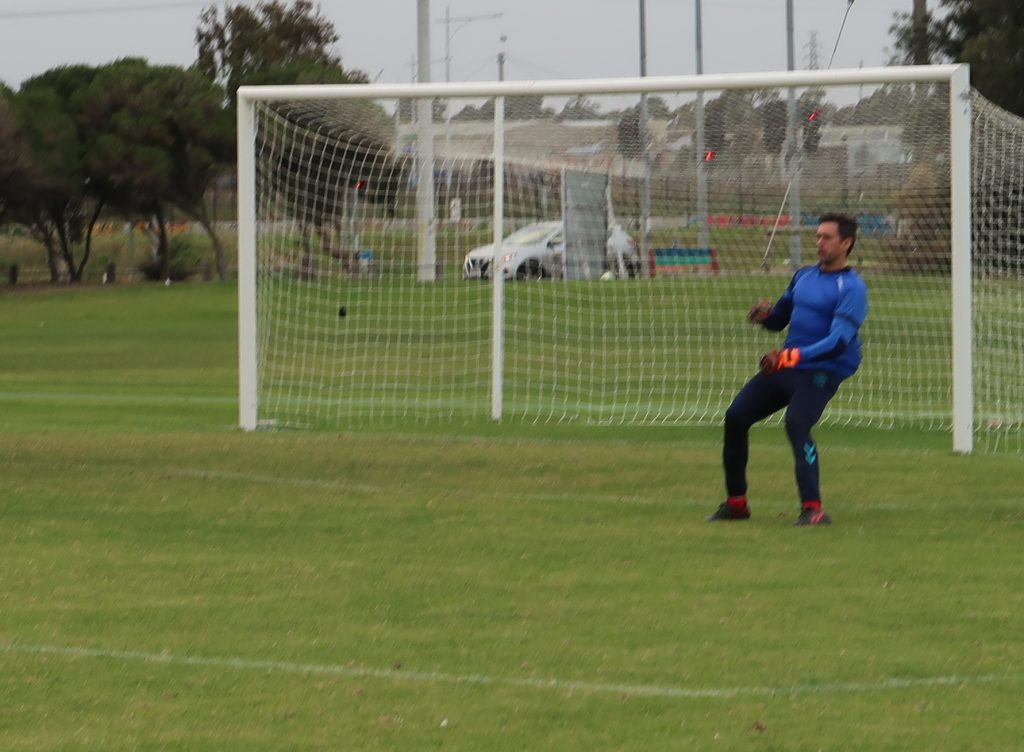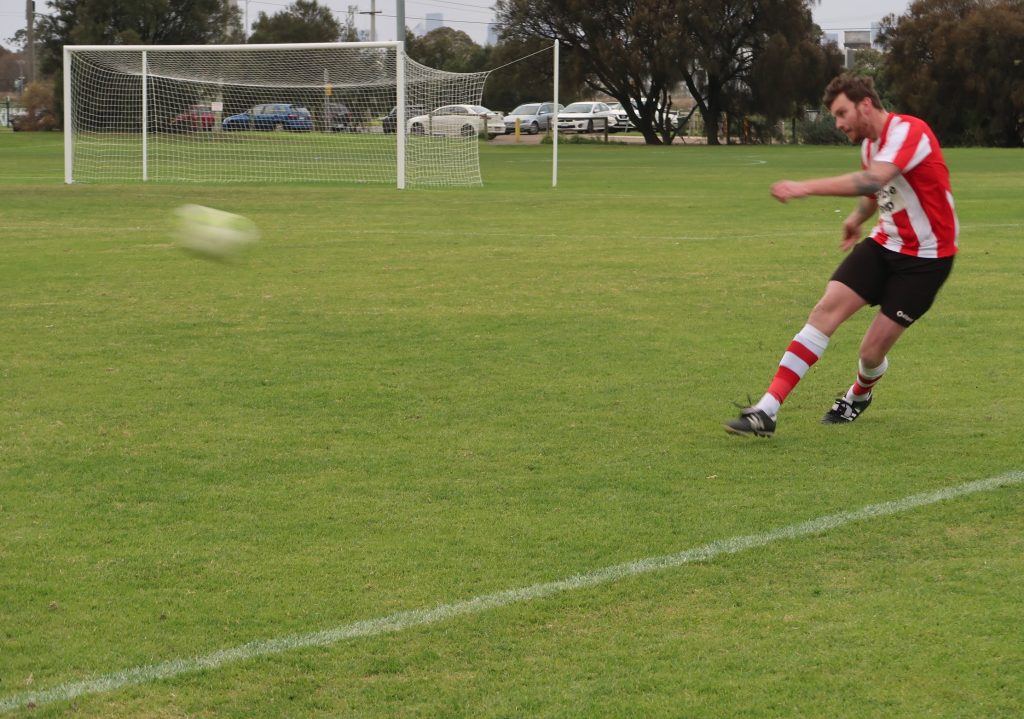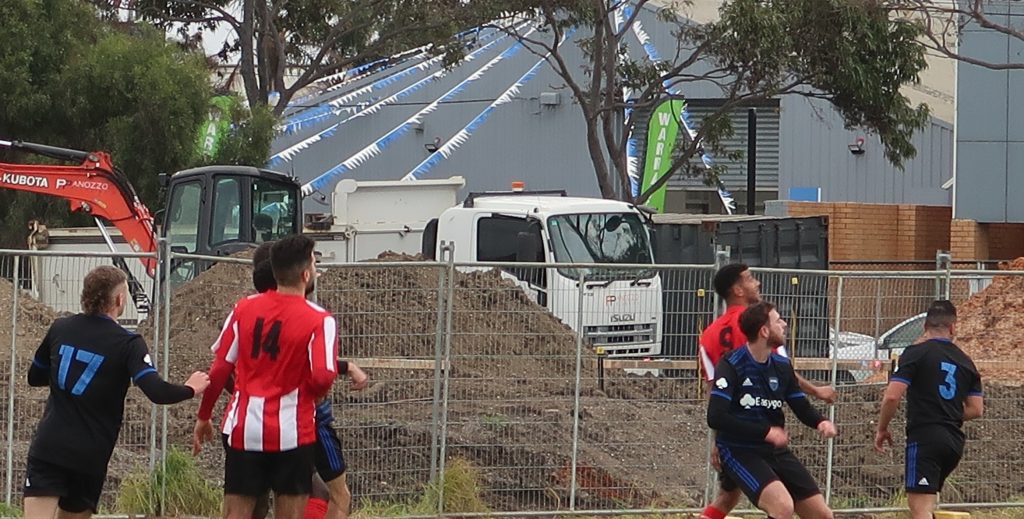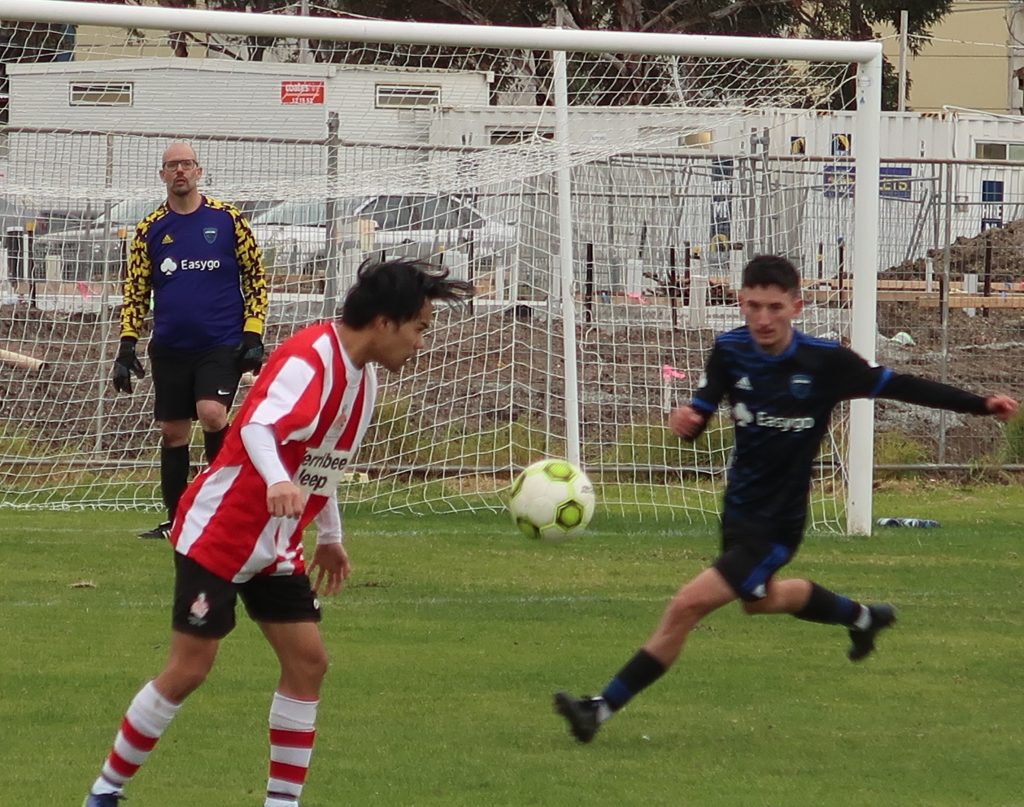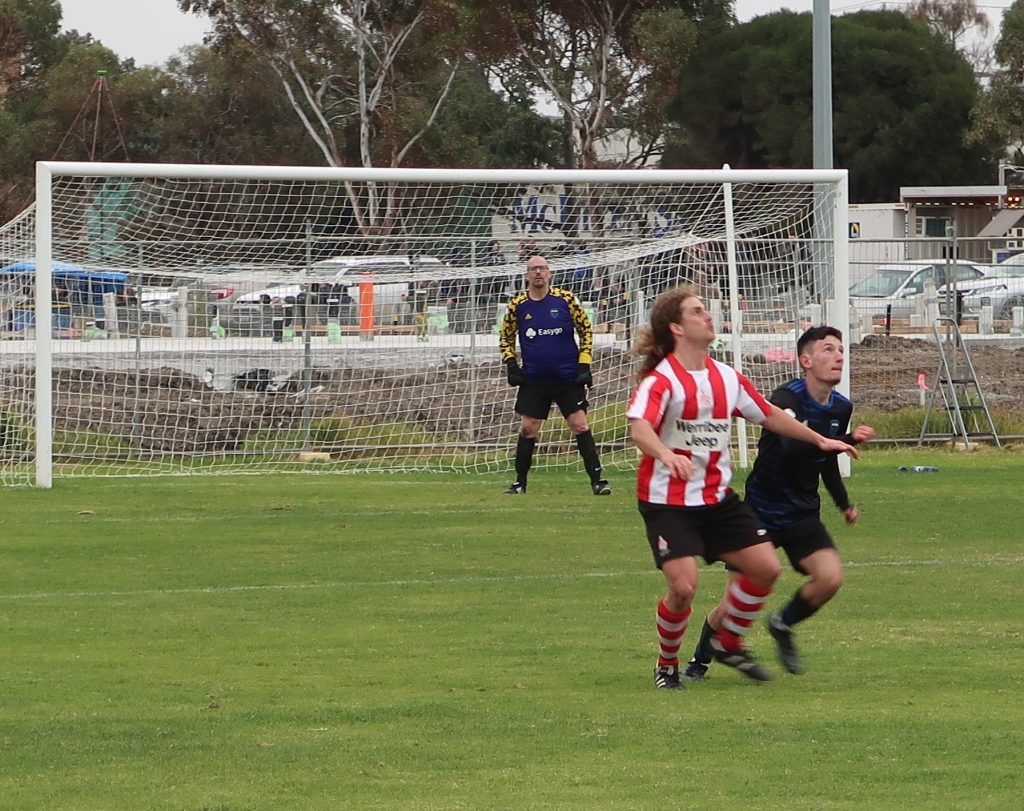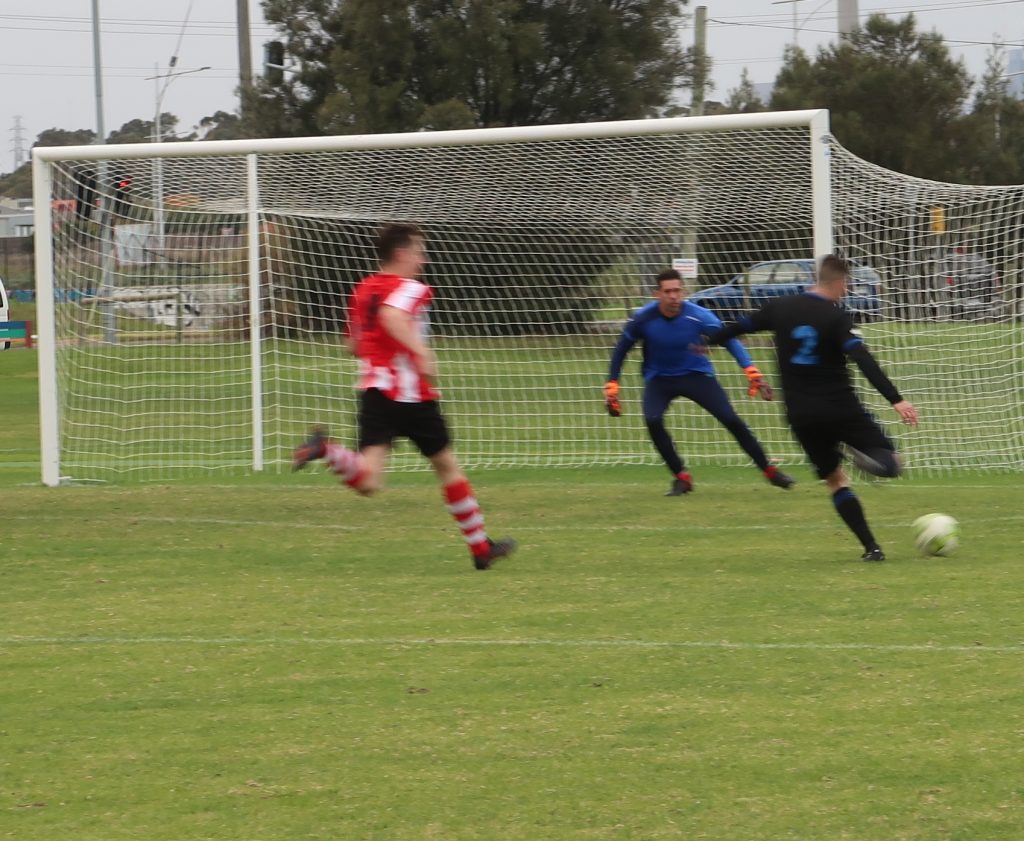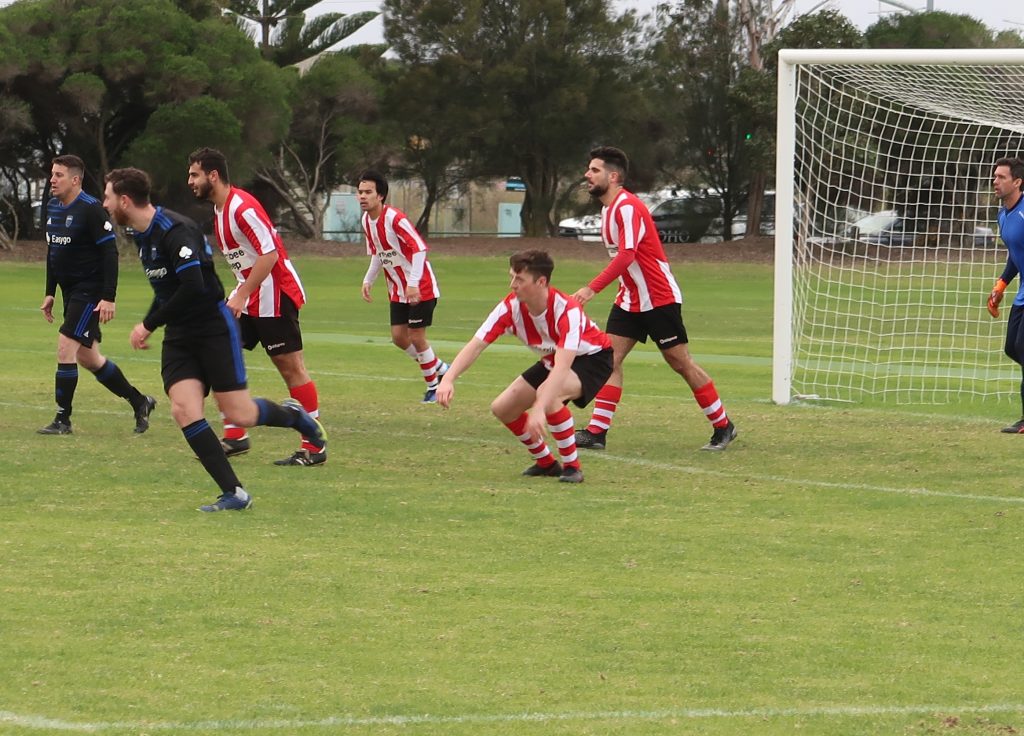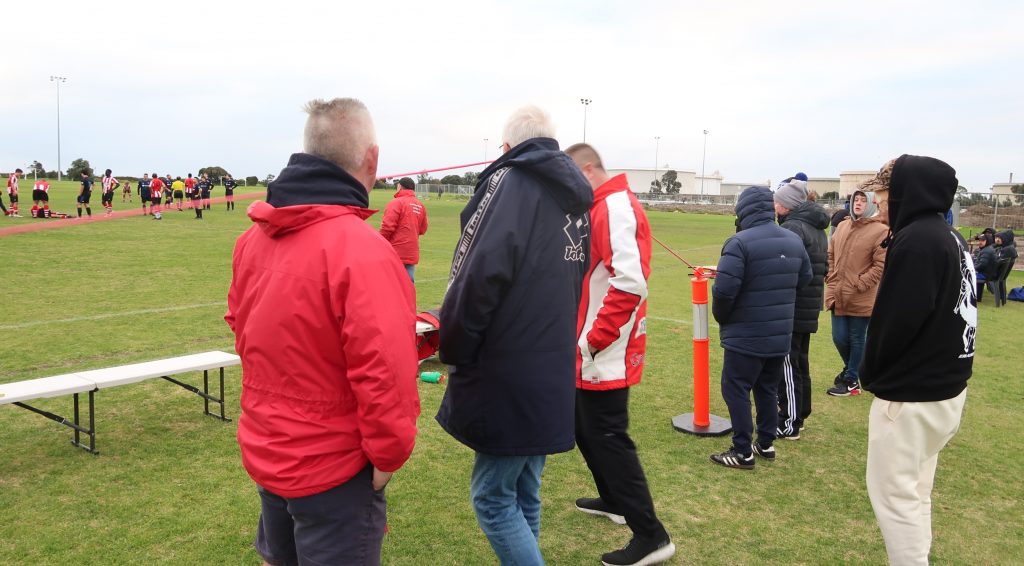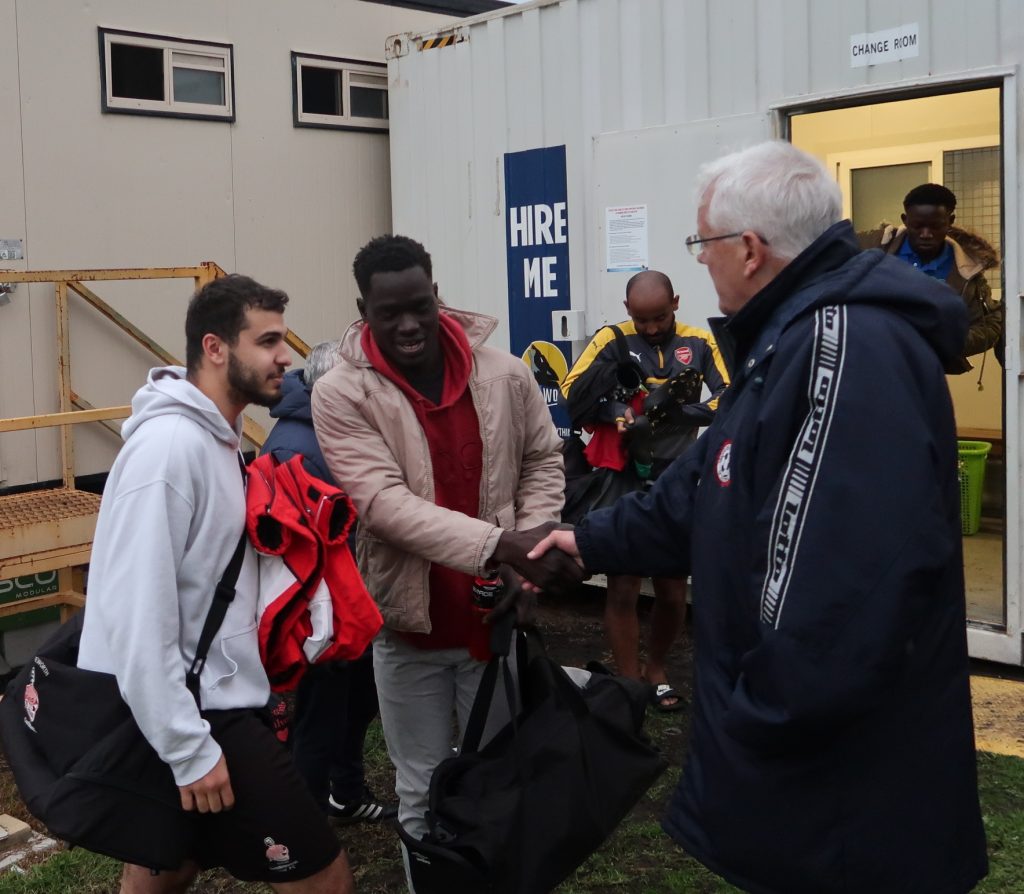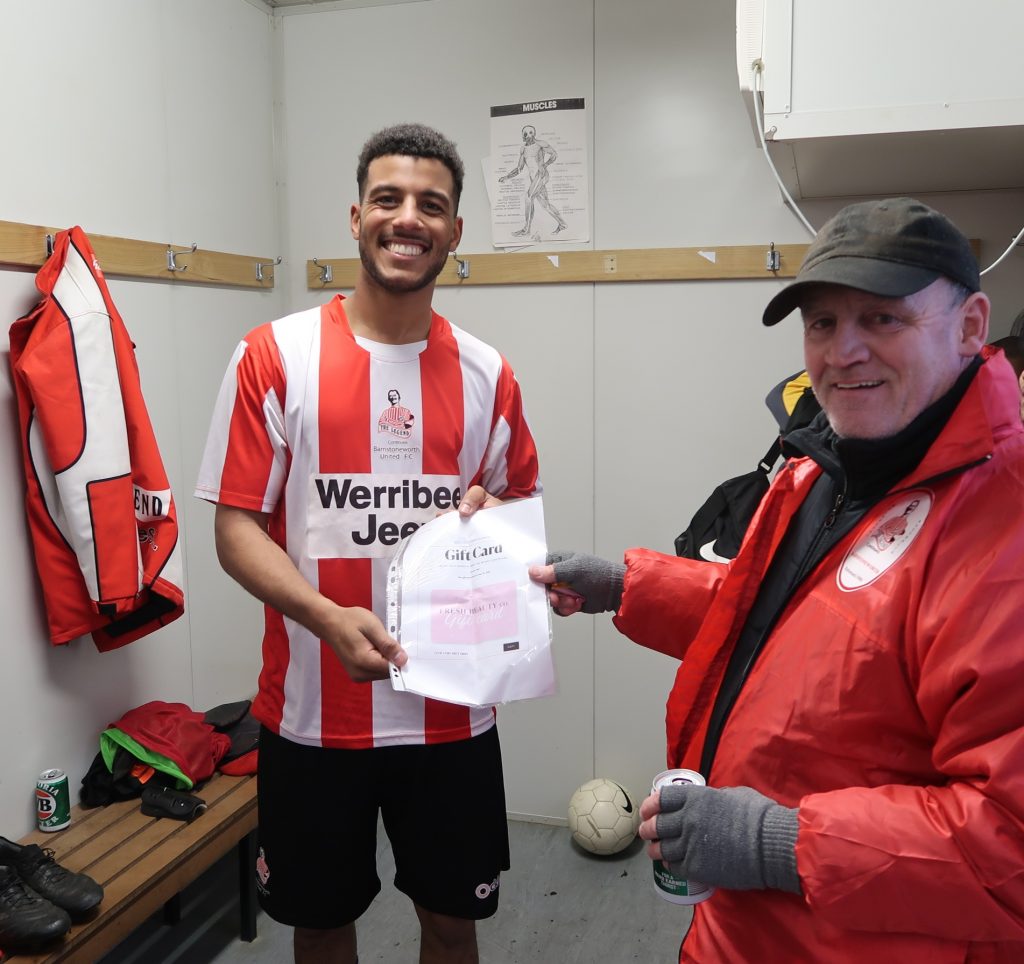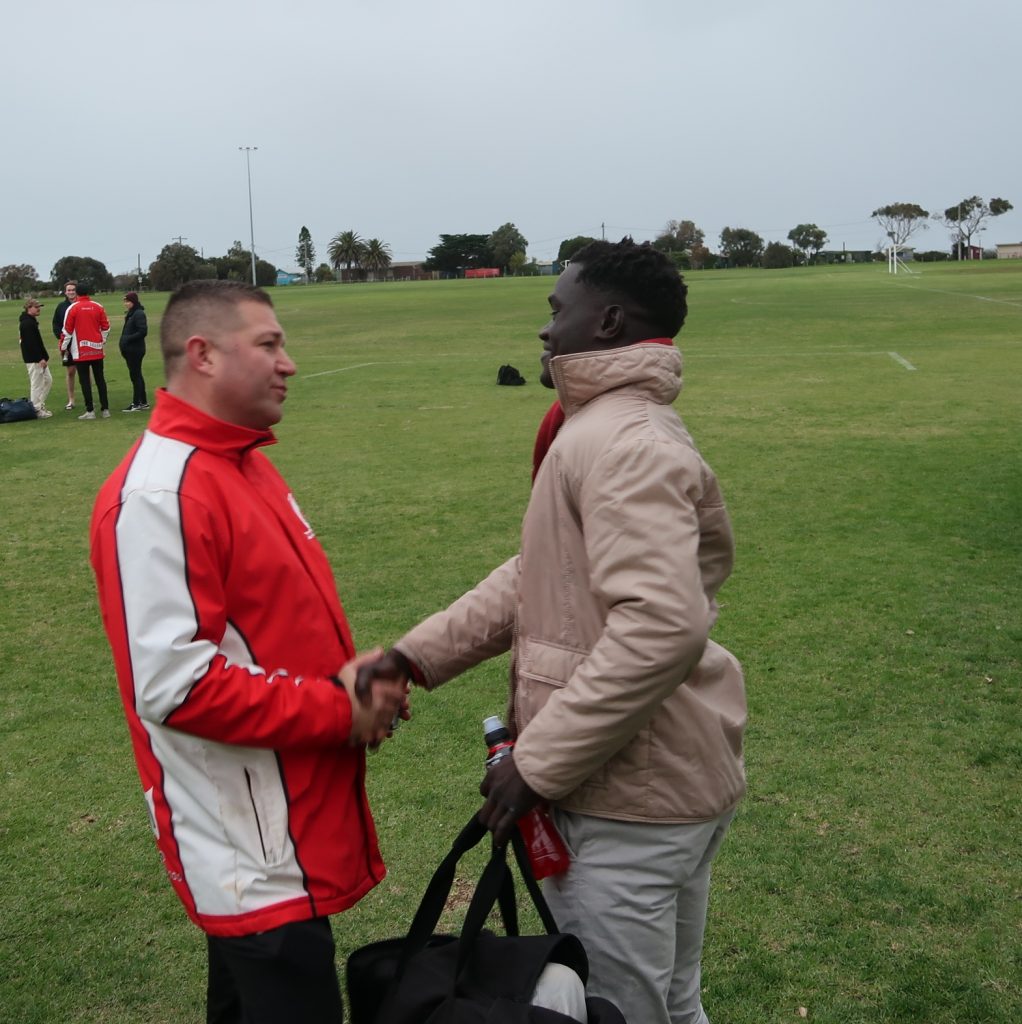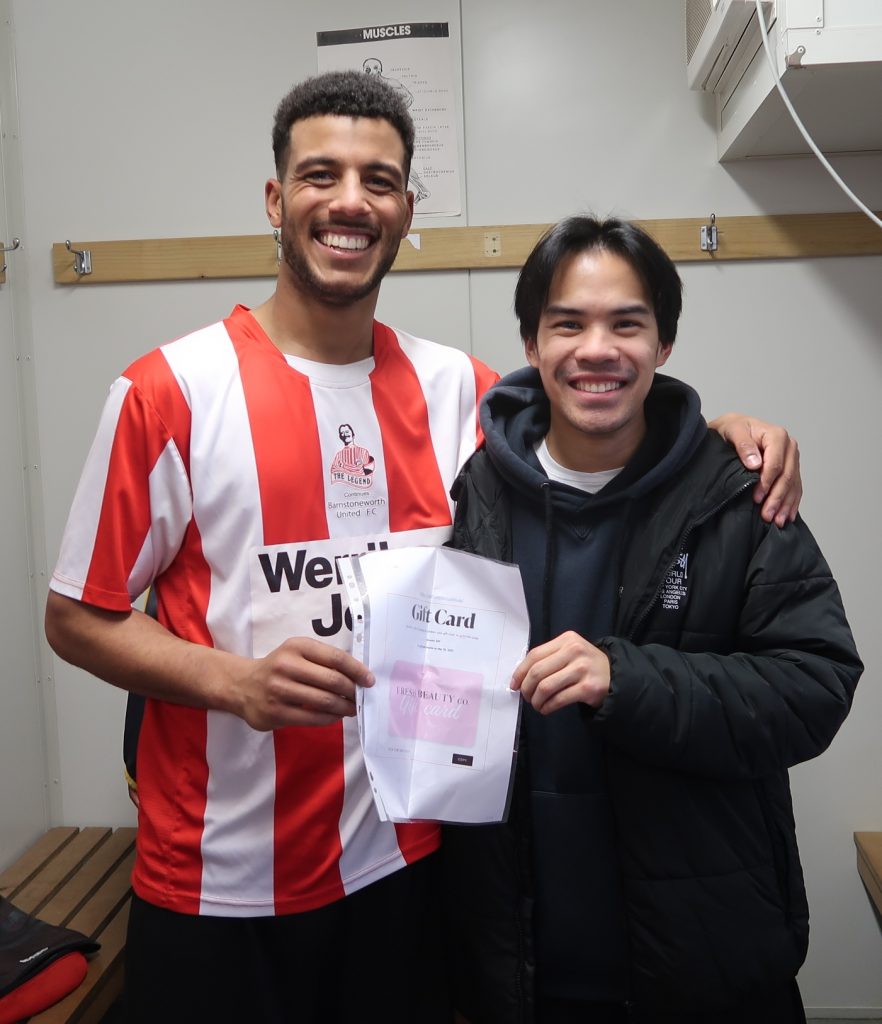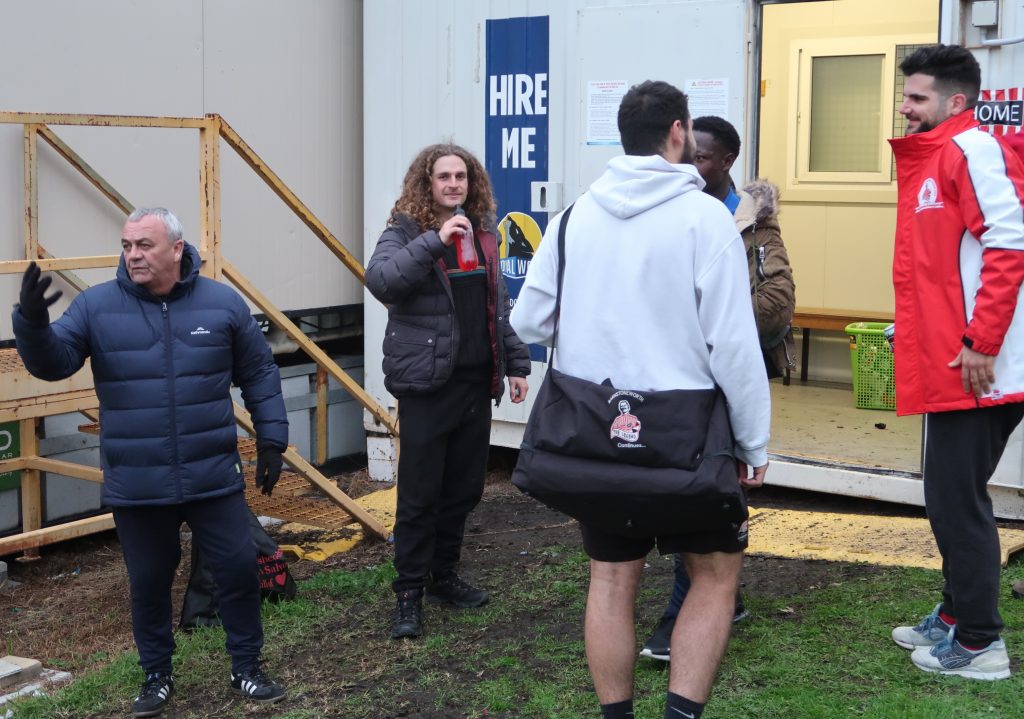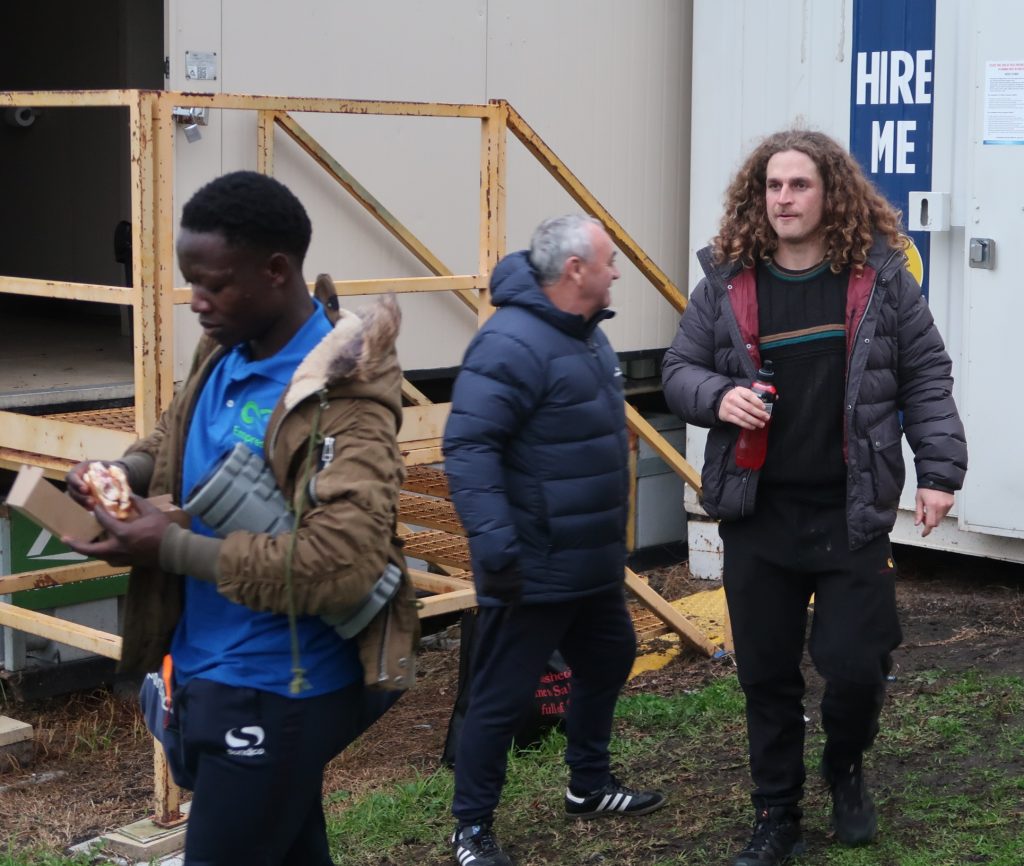 Video.


President Risse S, saying hello, (in his own way).
MVI_6213
Video.


Senior Team singing the Club song.

BUFC Melbourne. State League 4 Team.11 June 2022. MVI 6216

Photos and videos courtesy of Paterson B.
25 Jun 2022.

Seniors 2. v 1. Bell Park S C.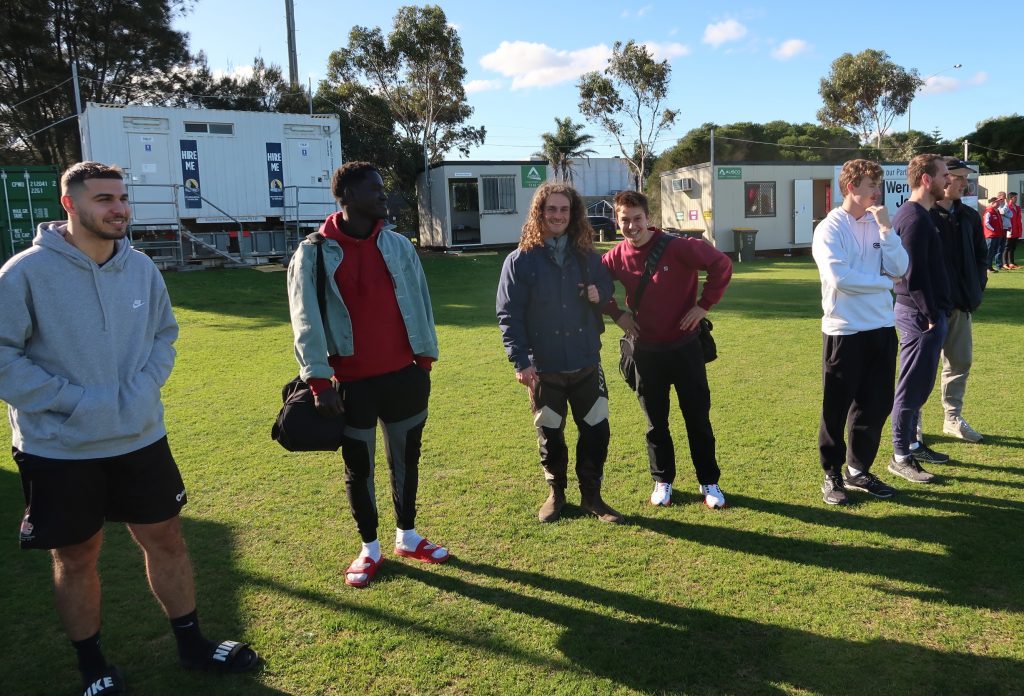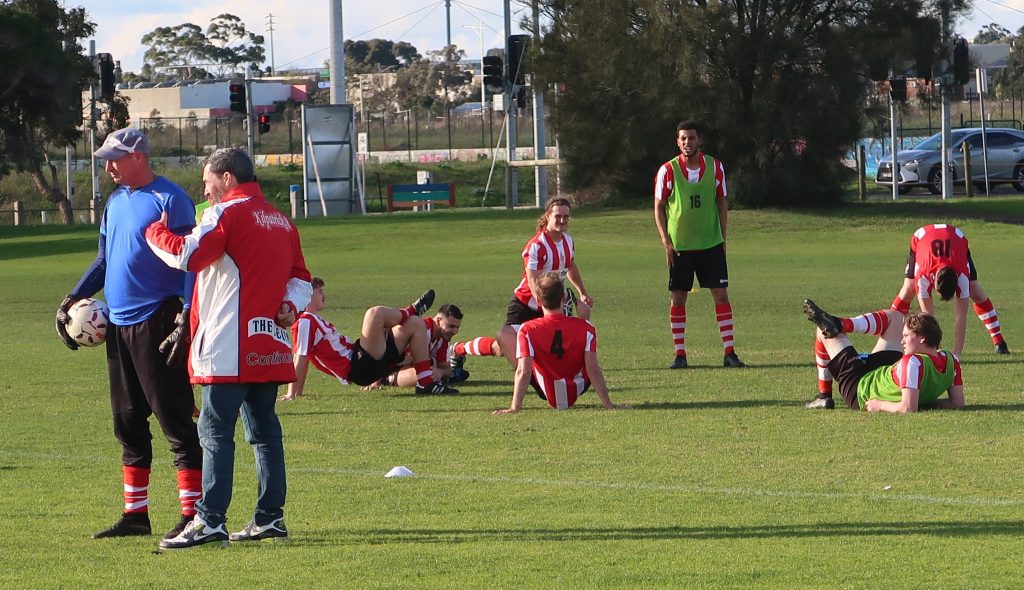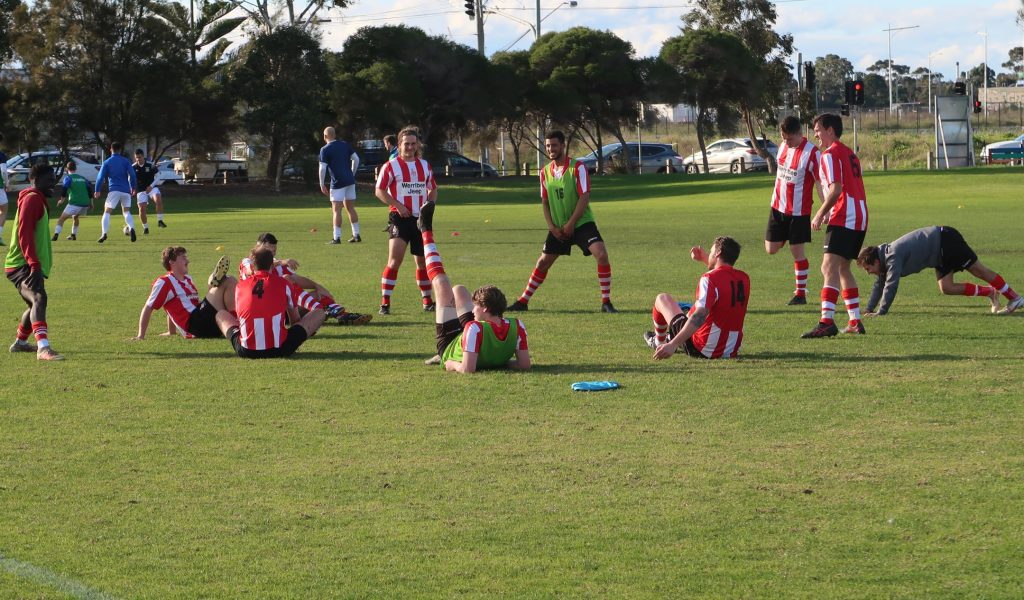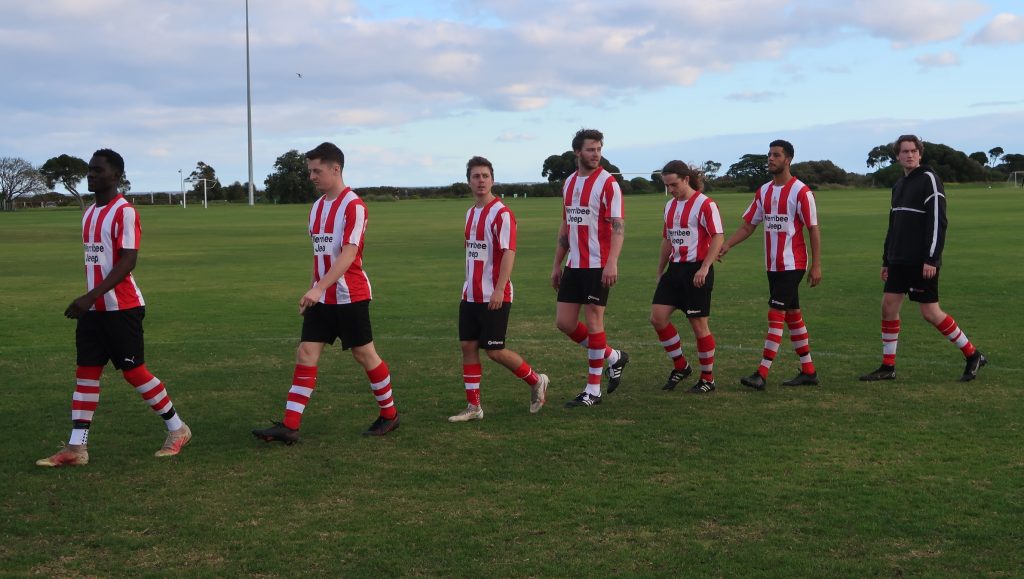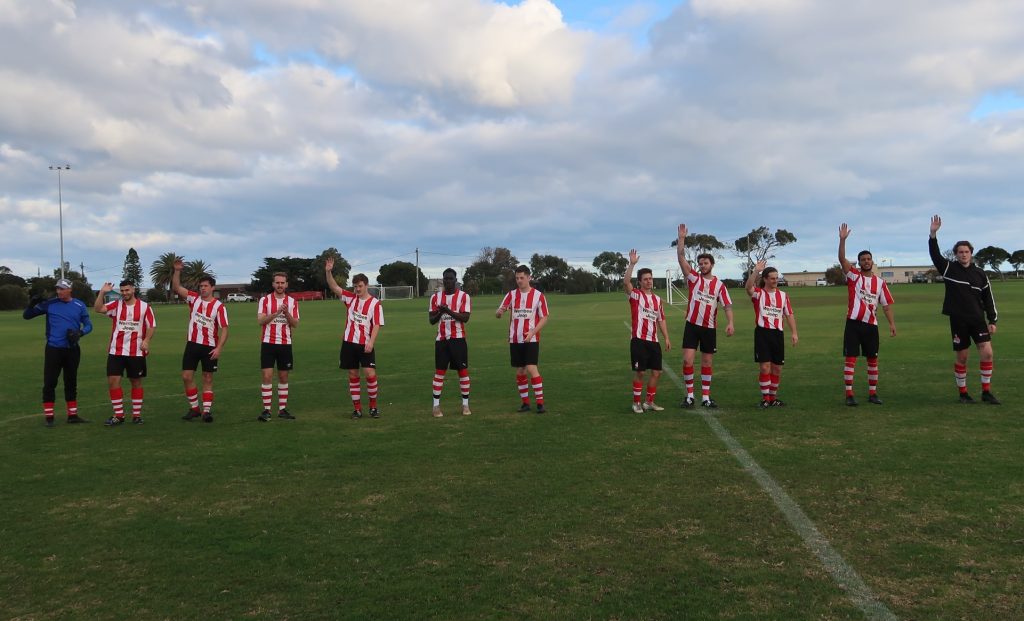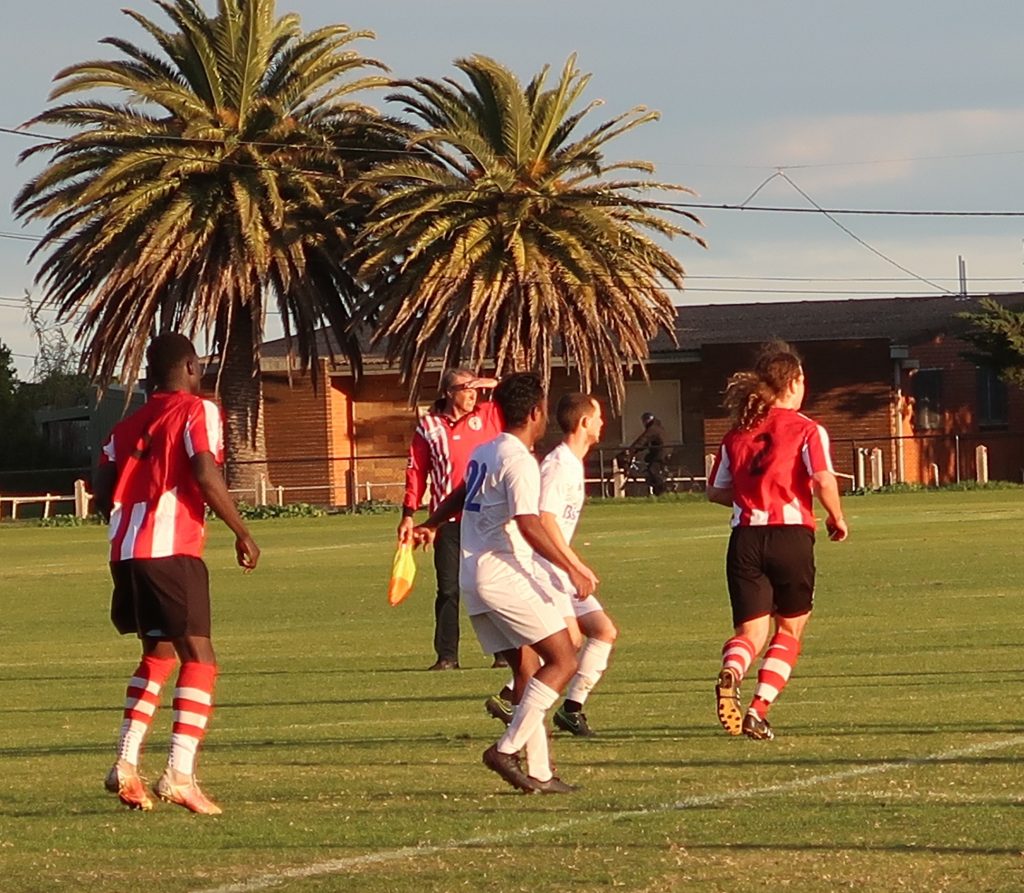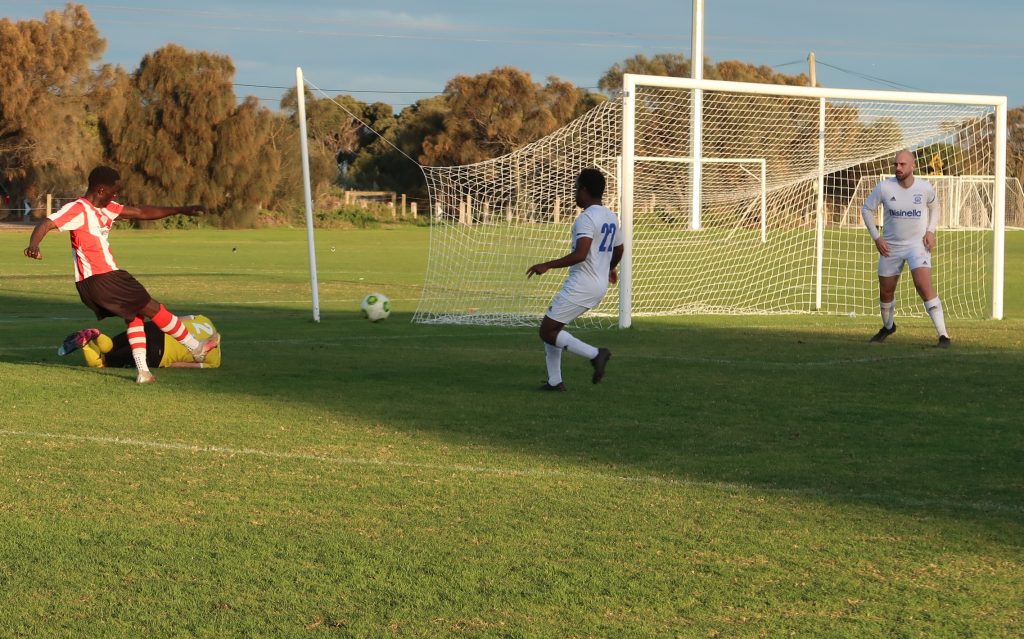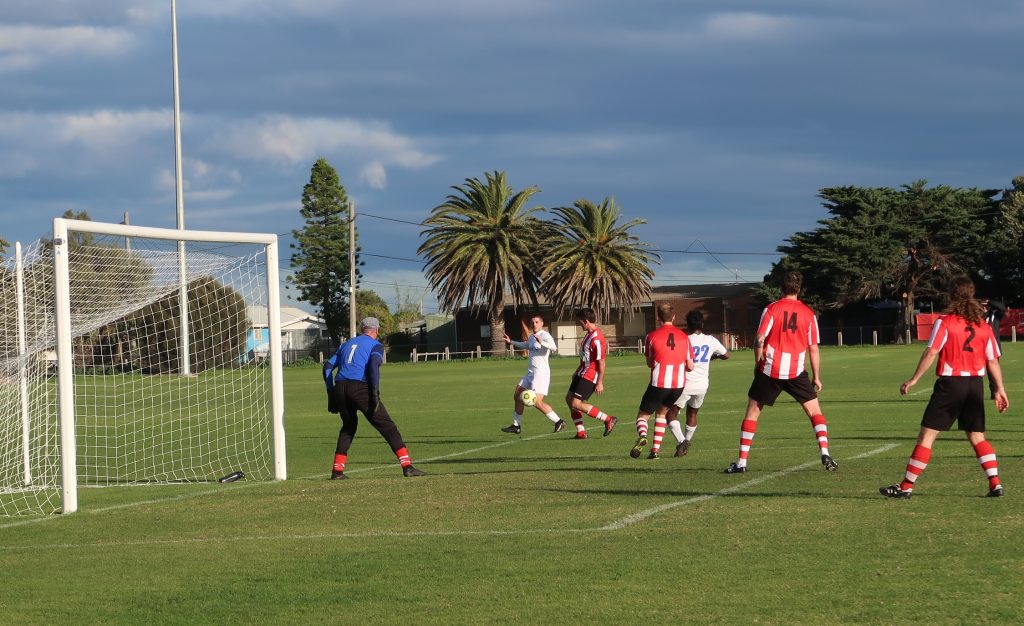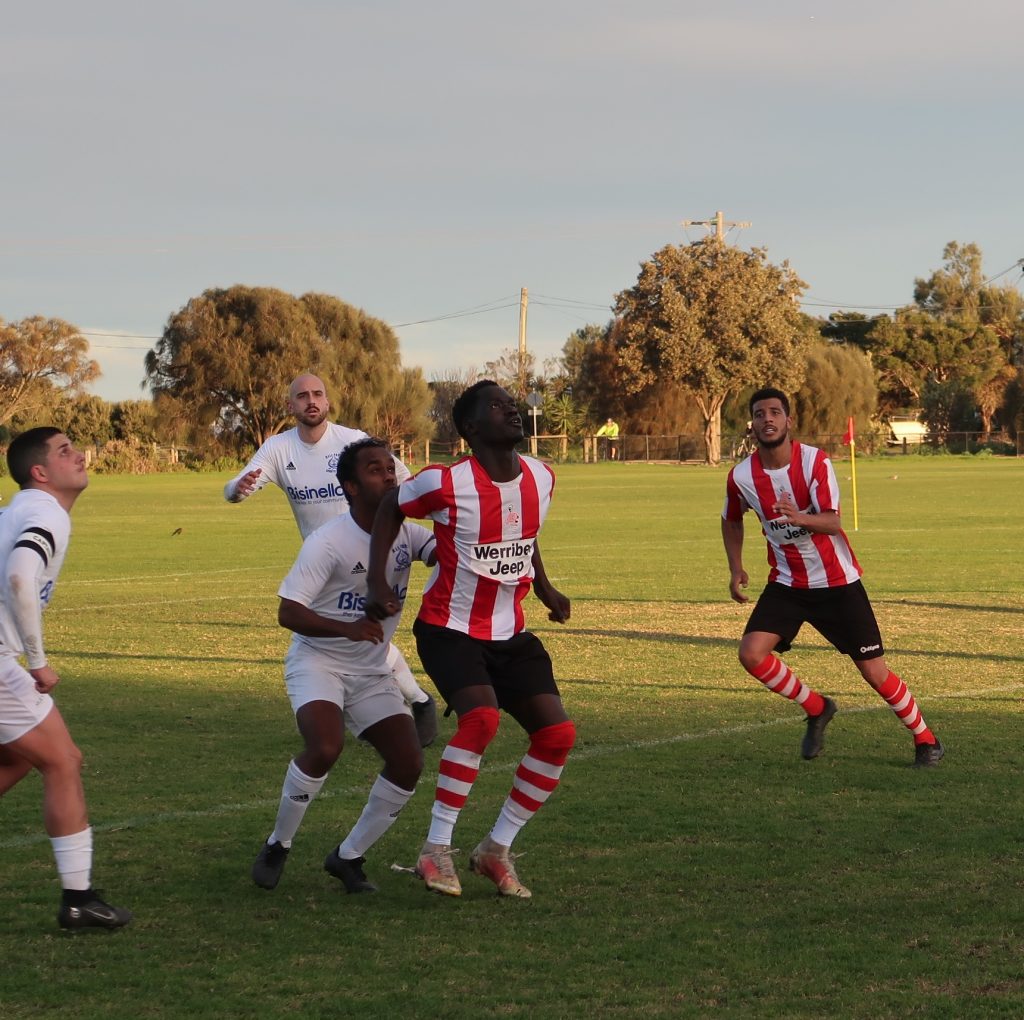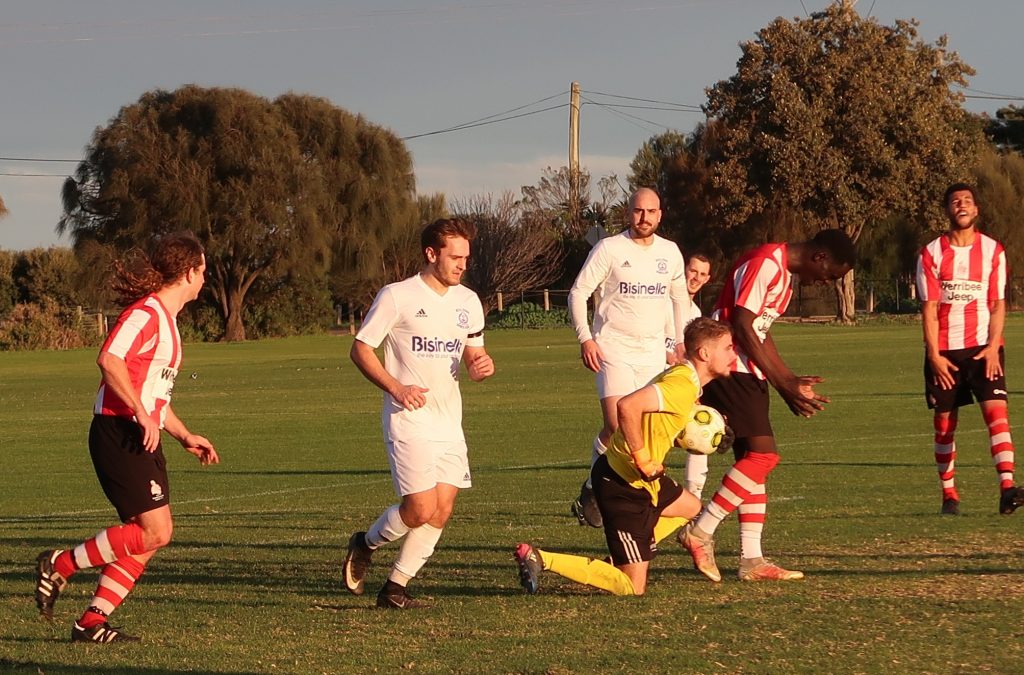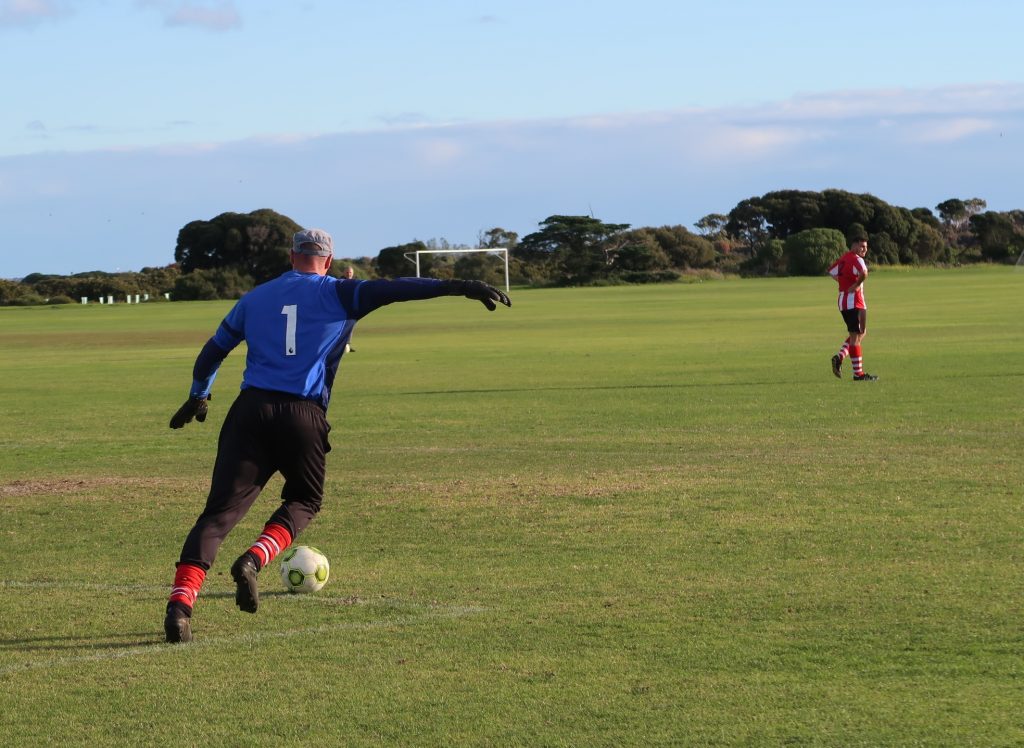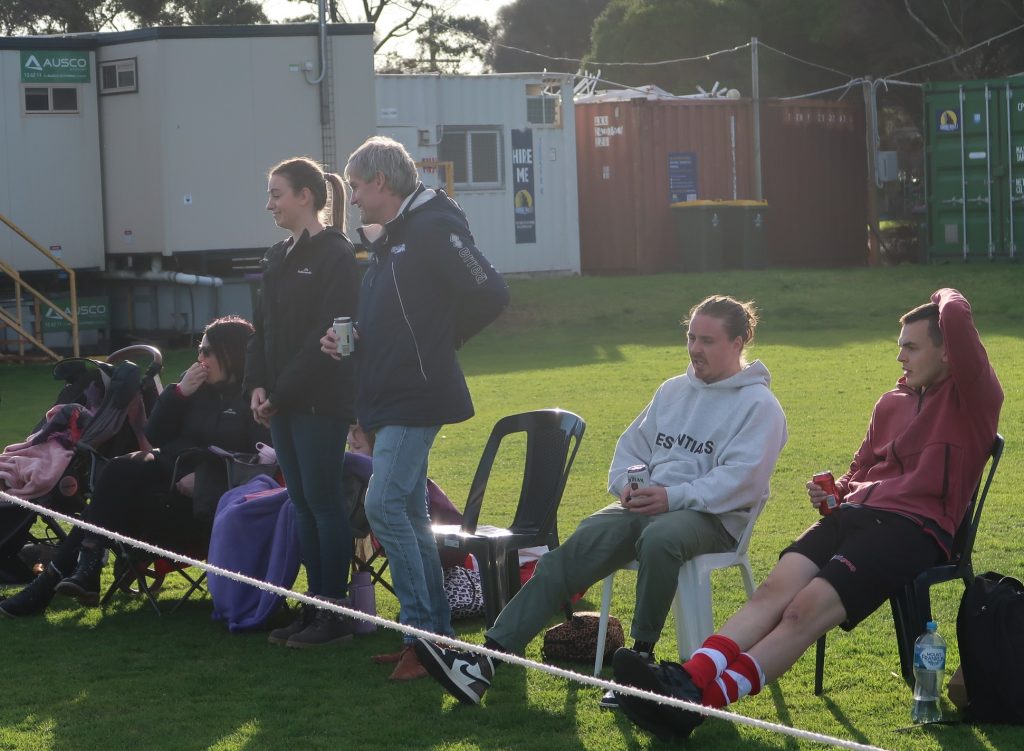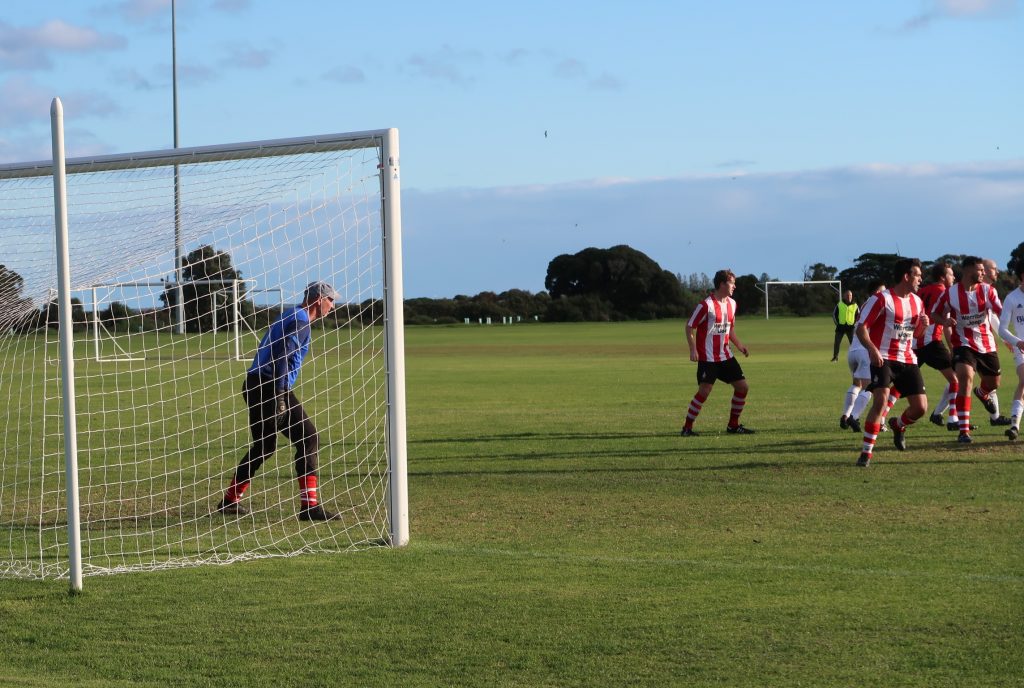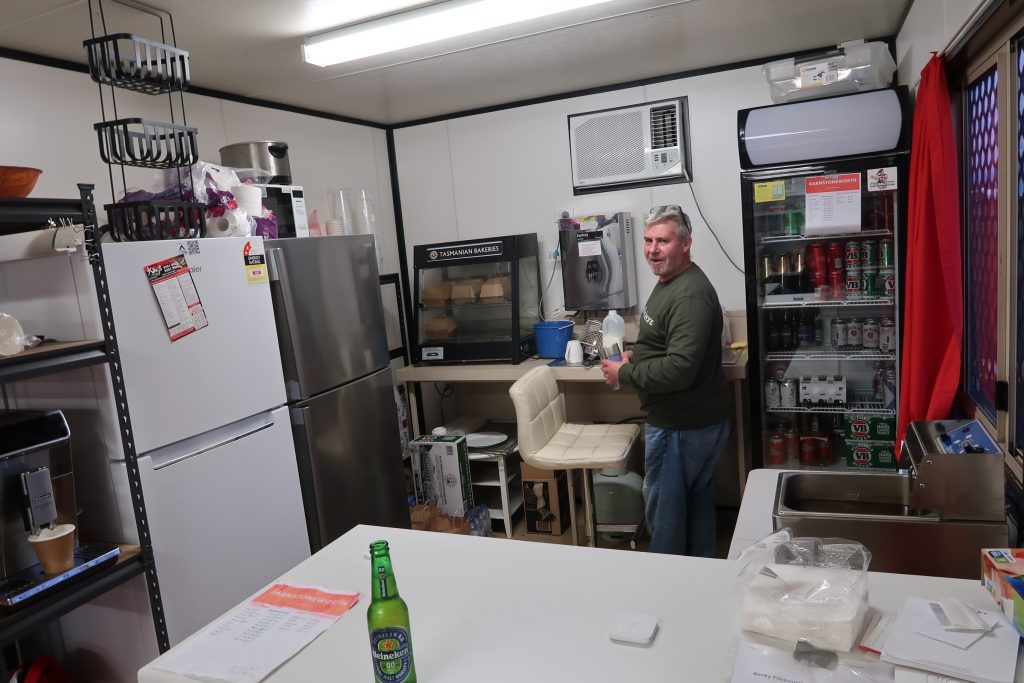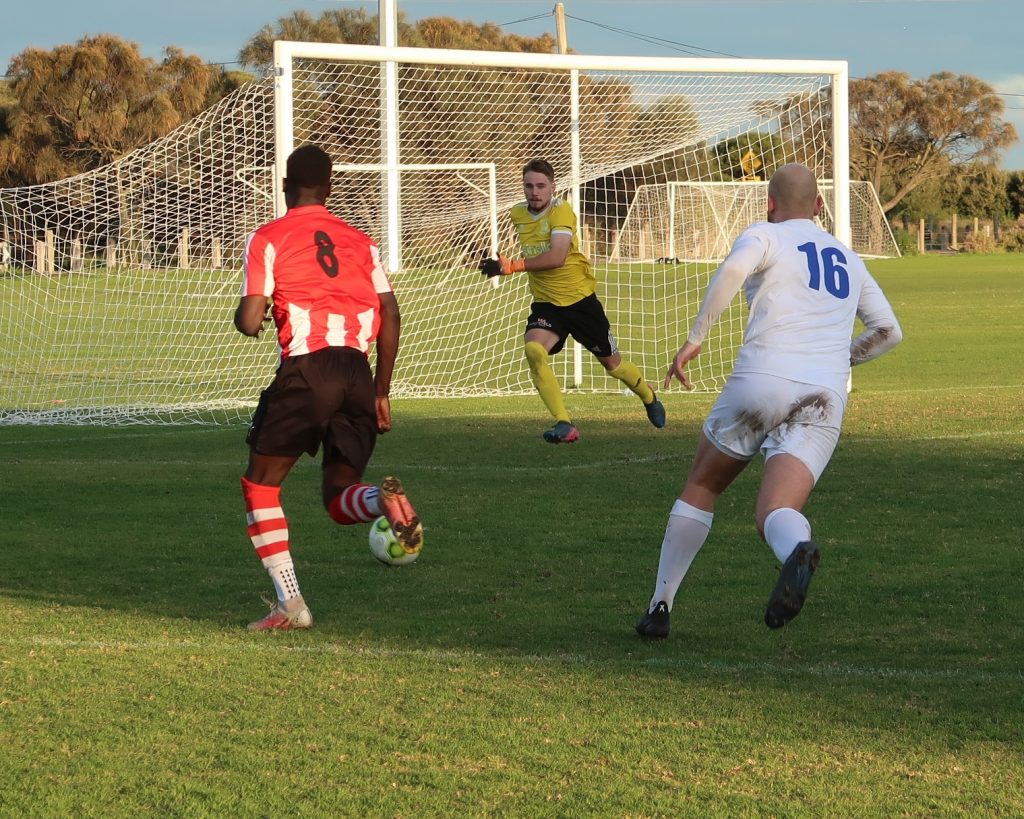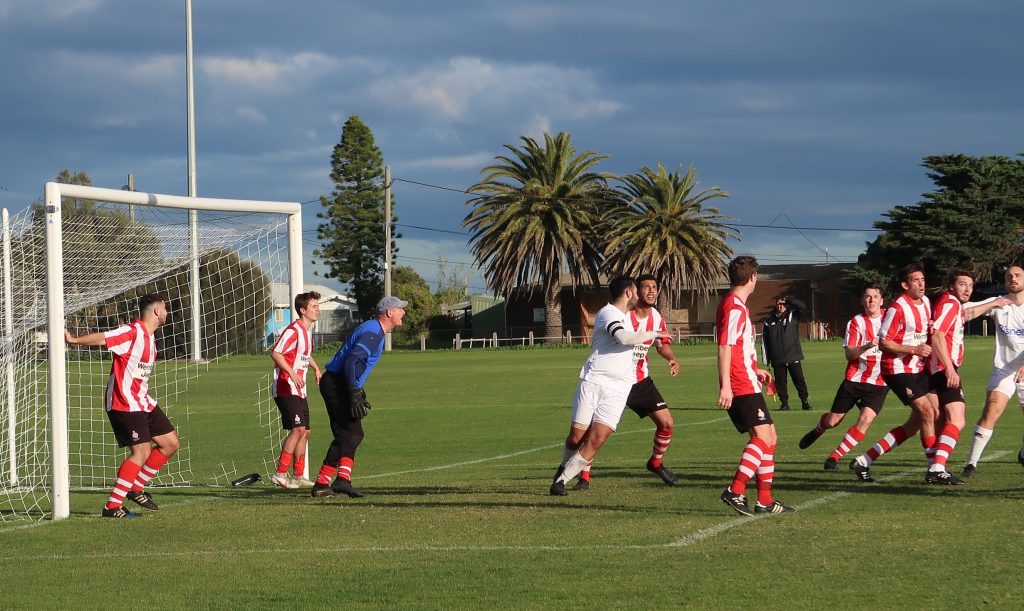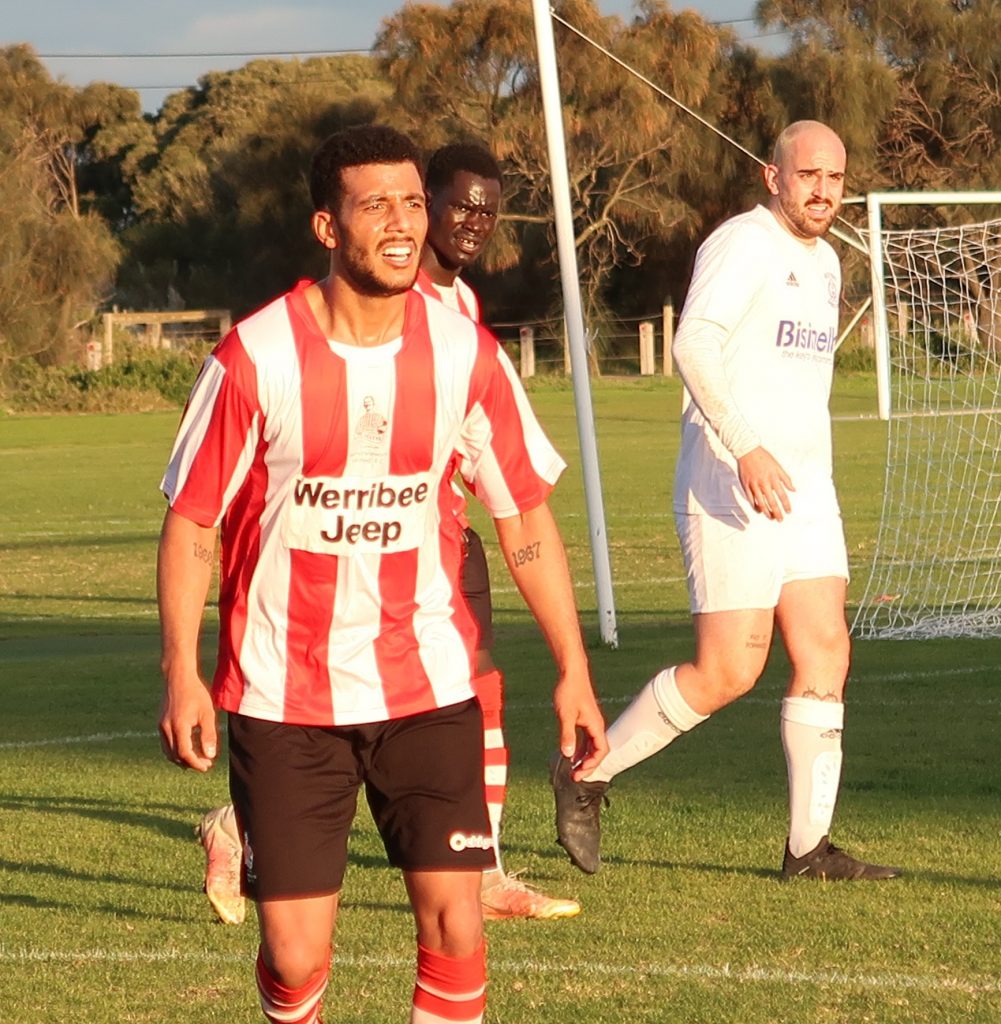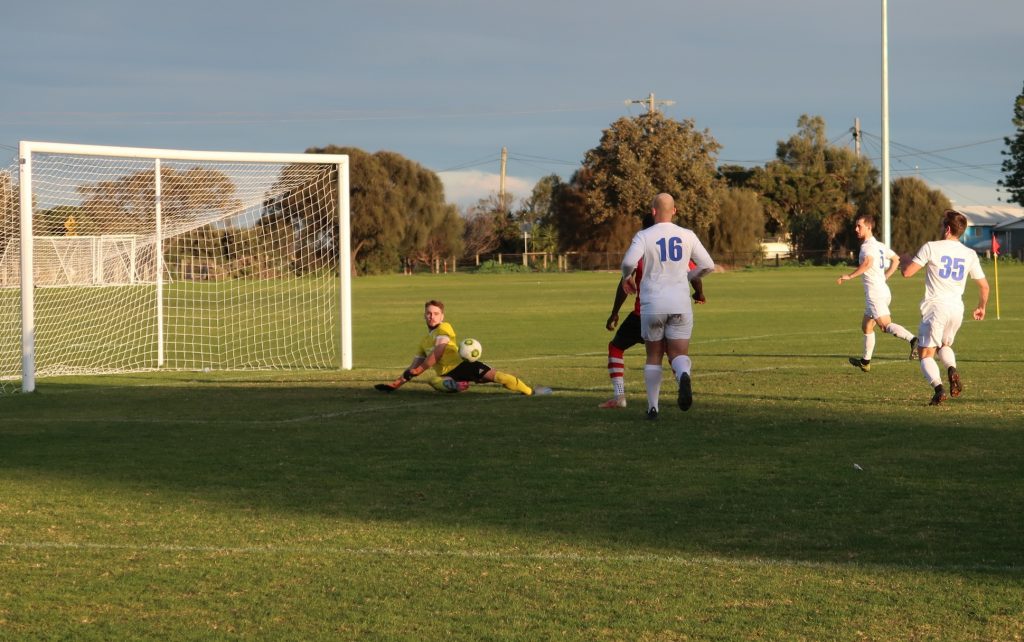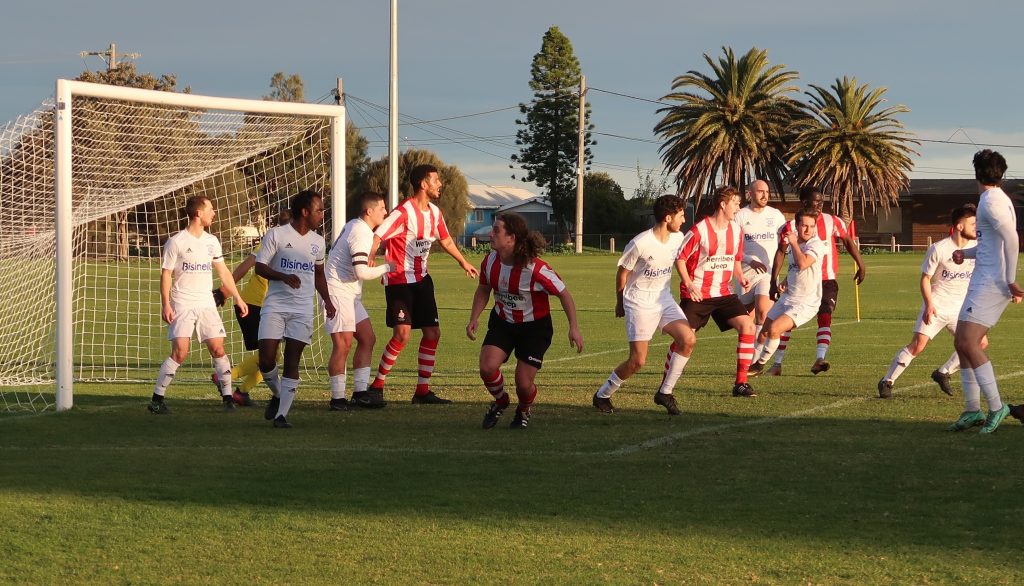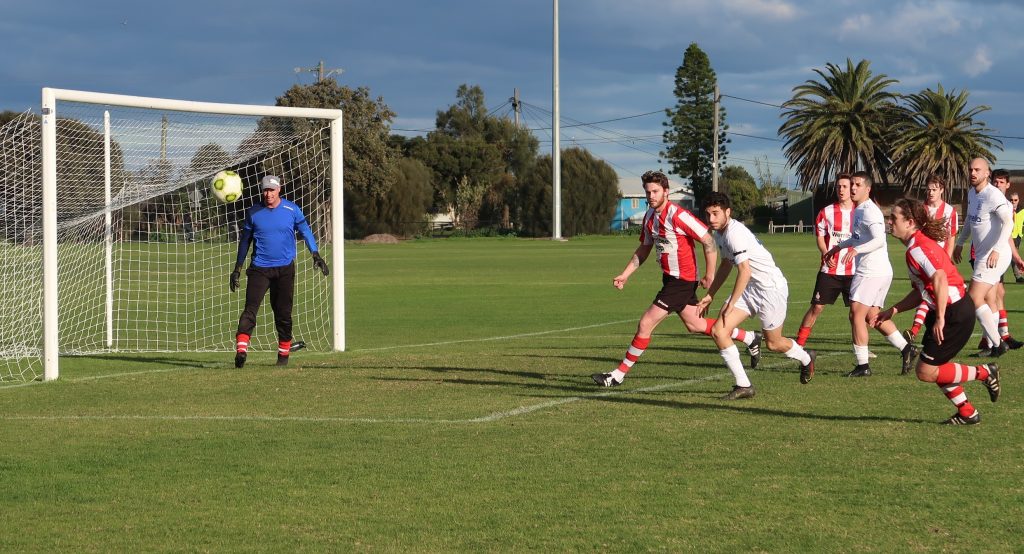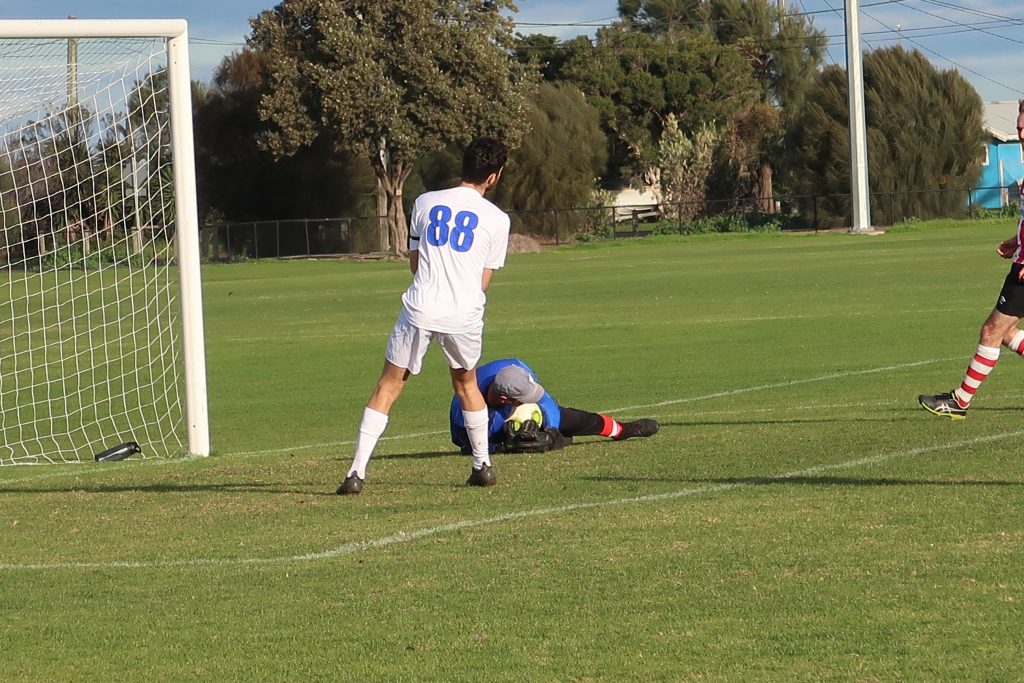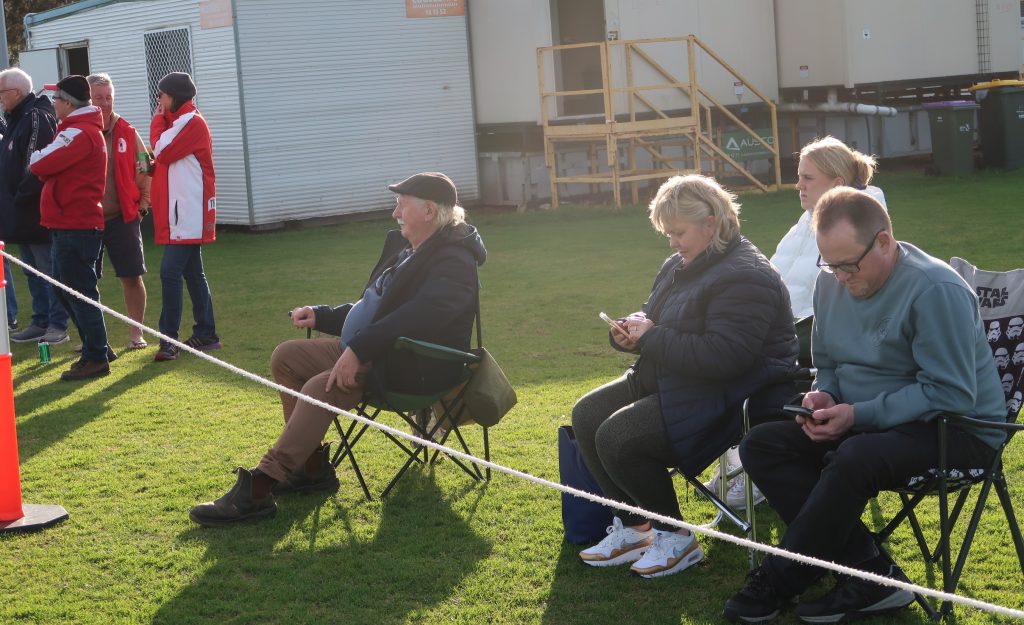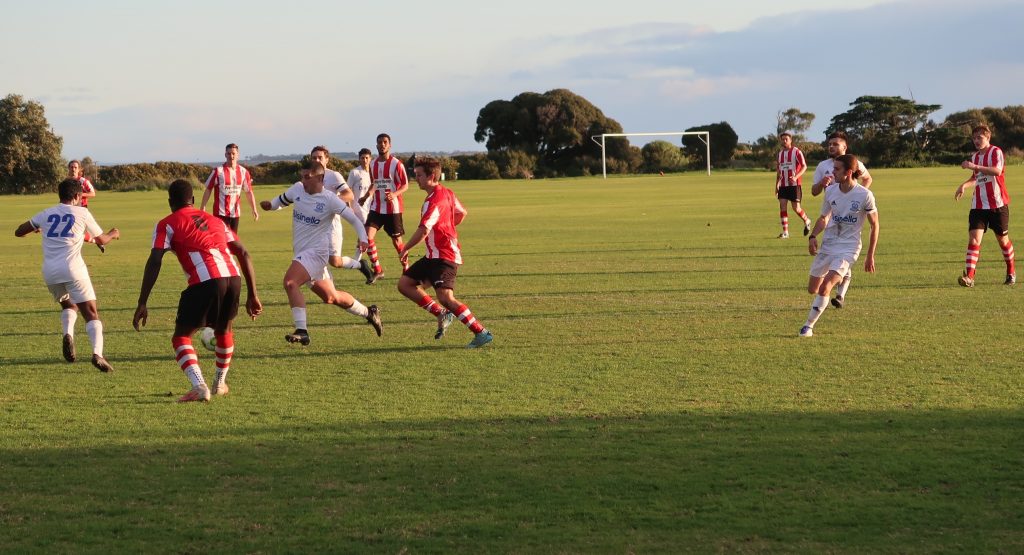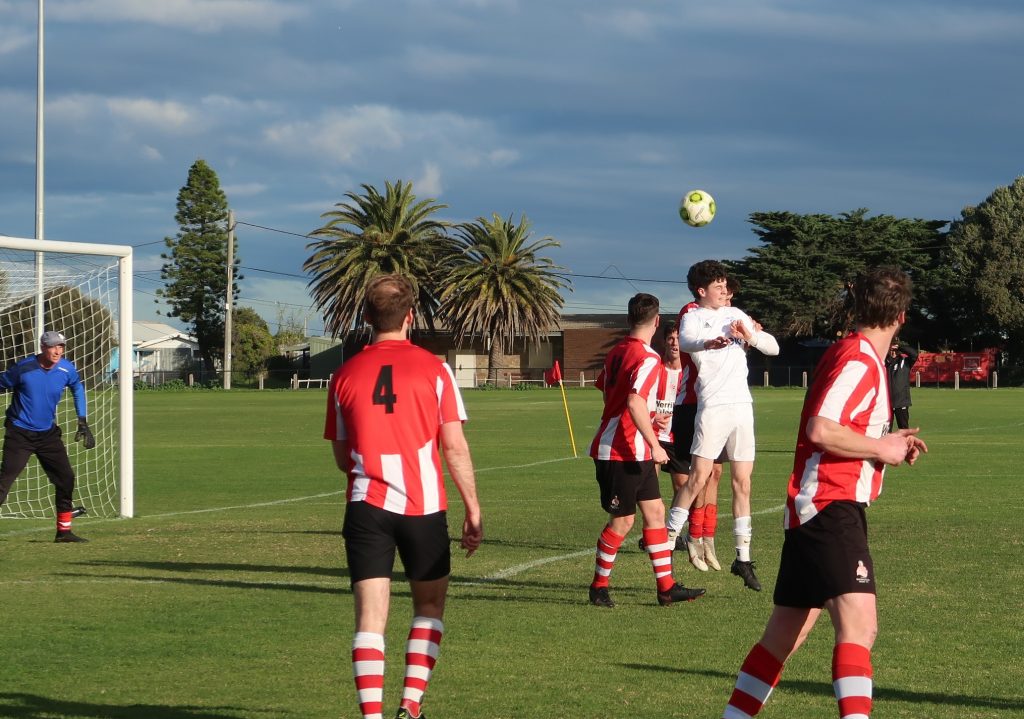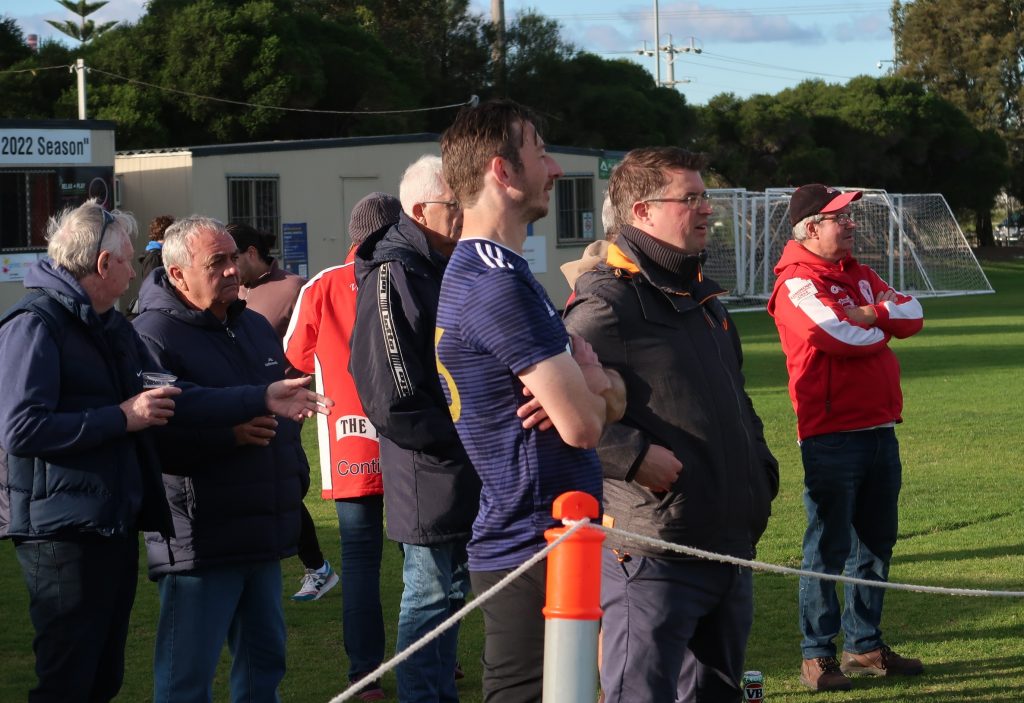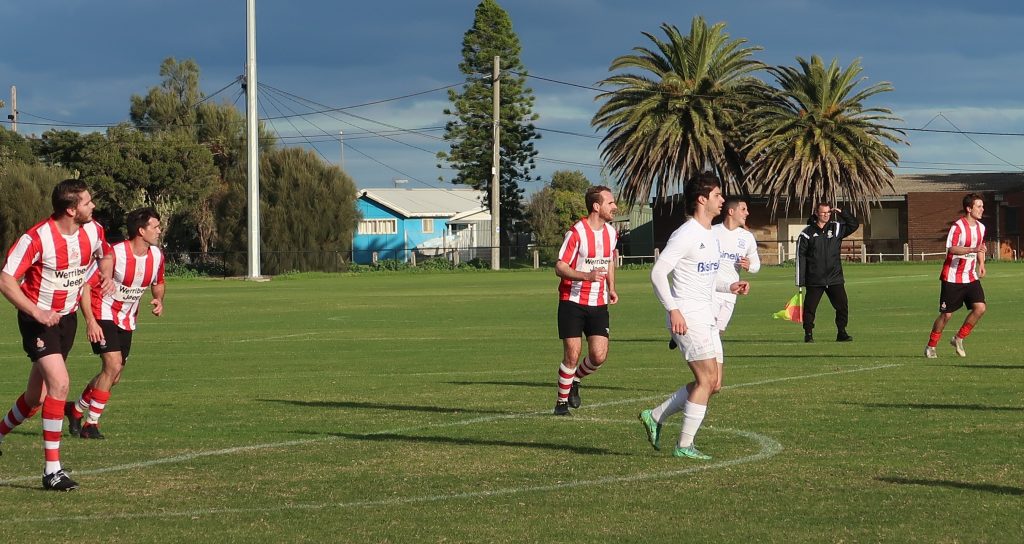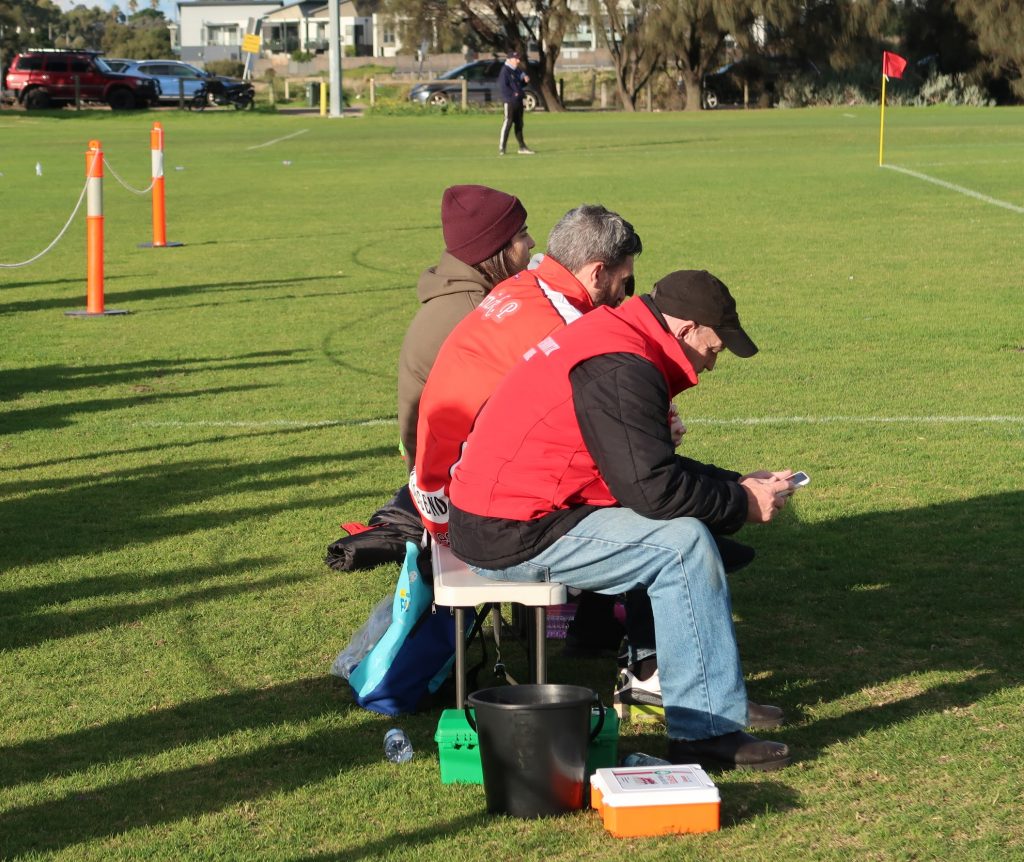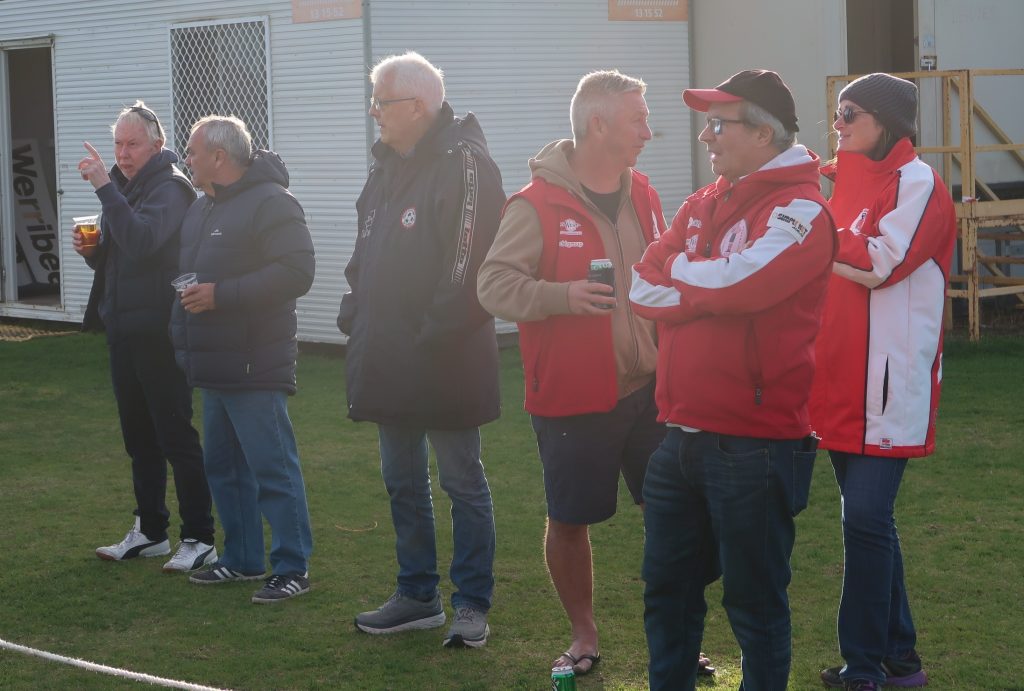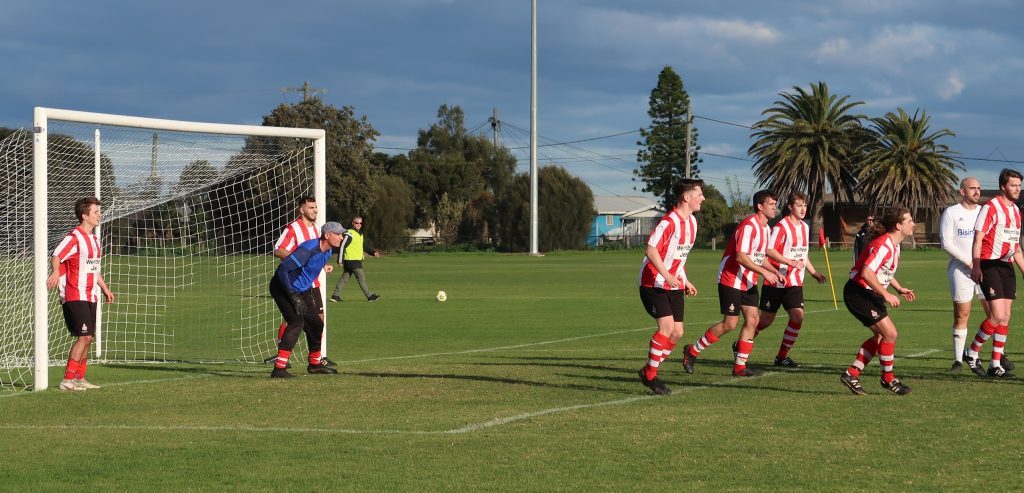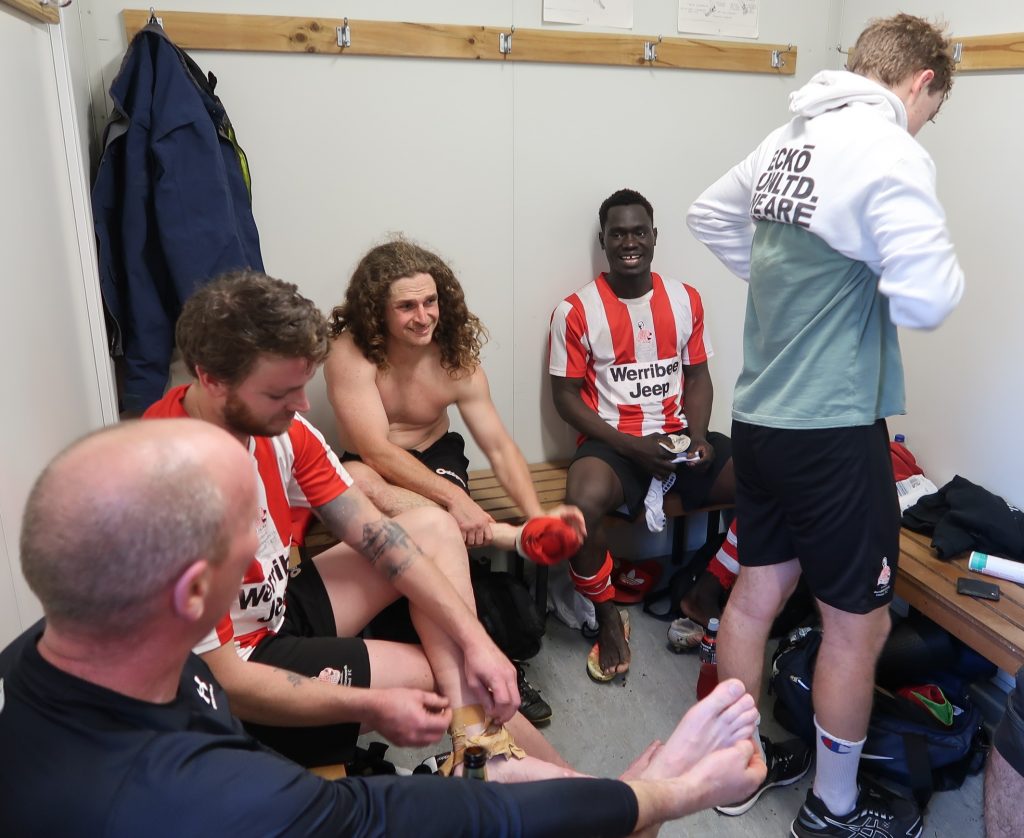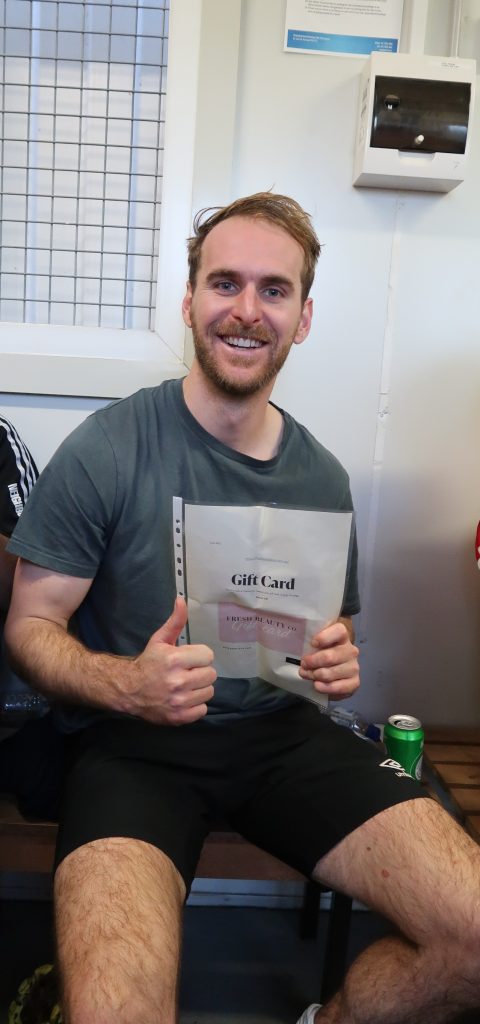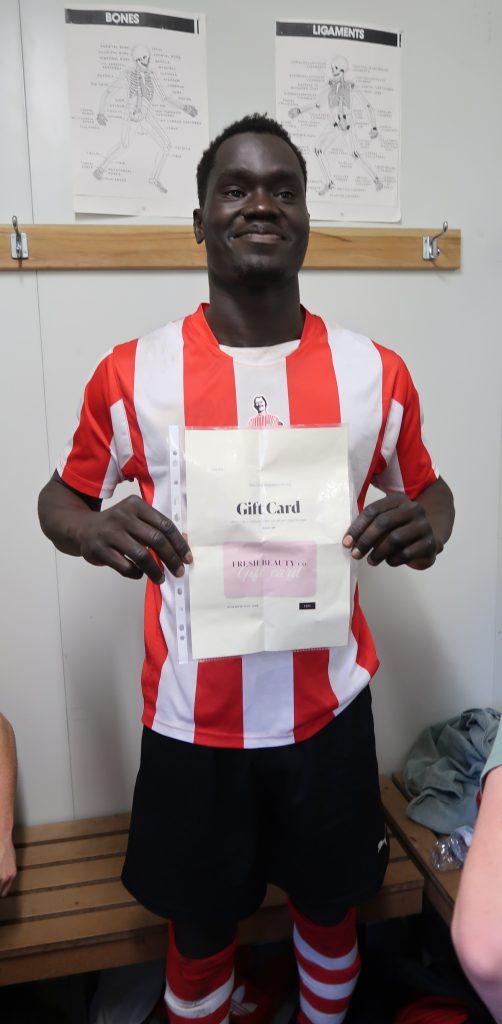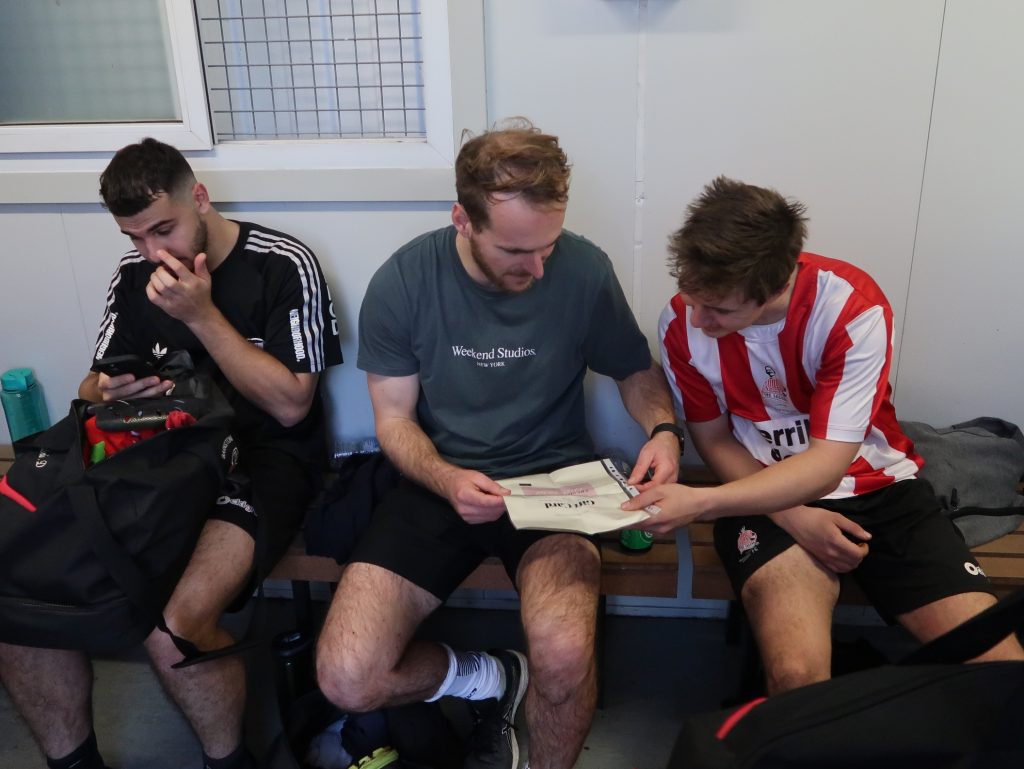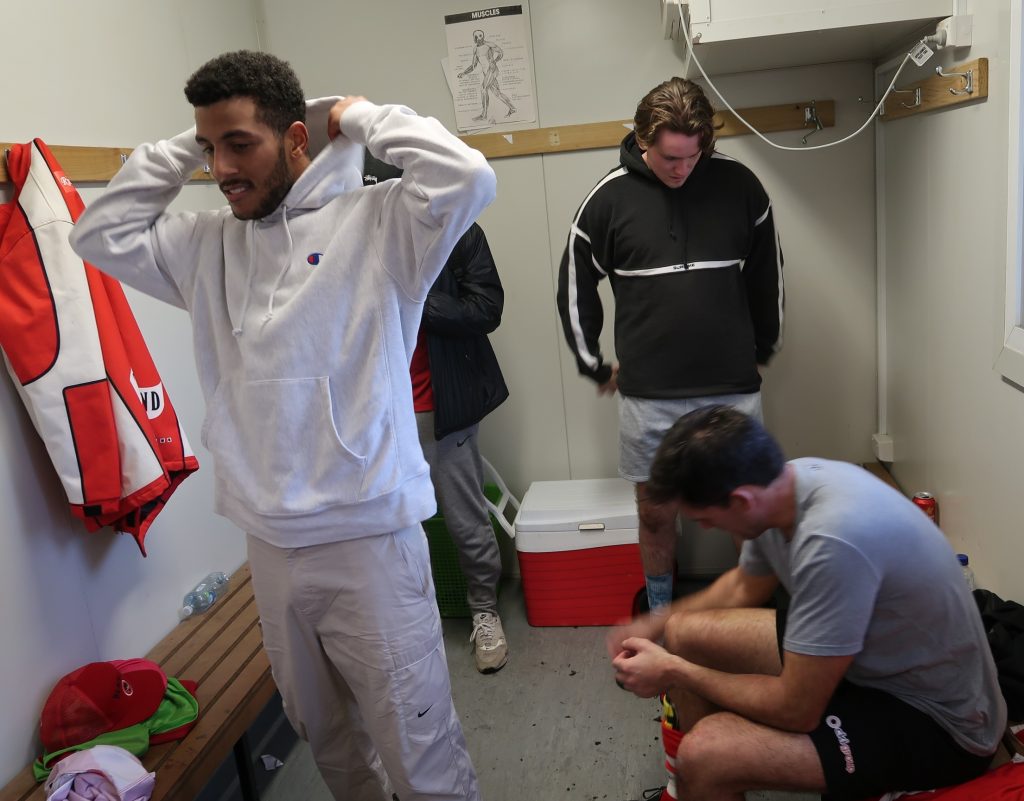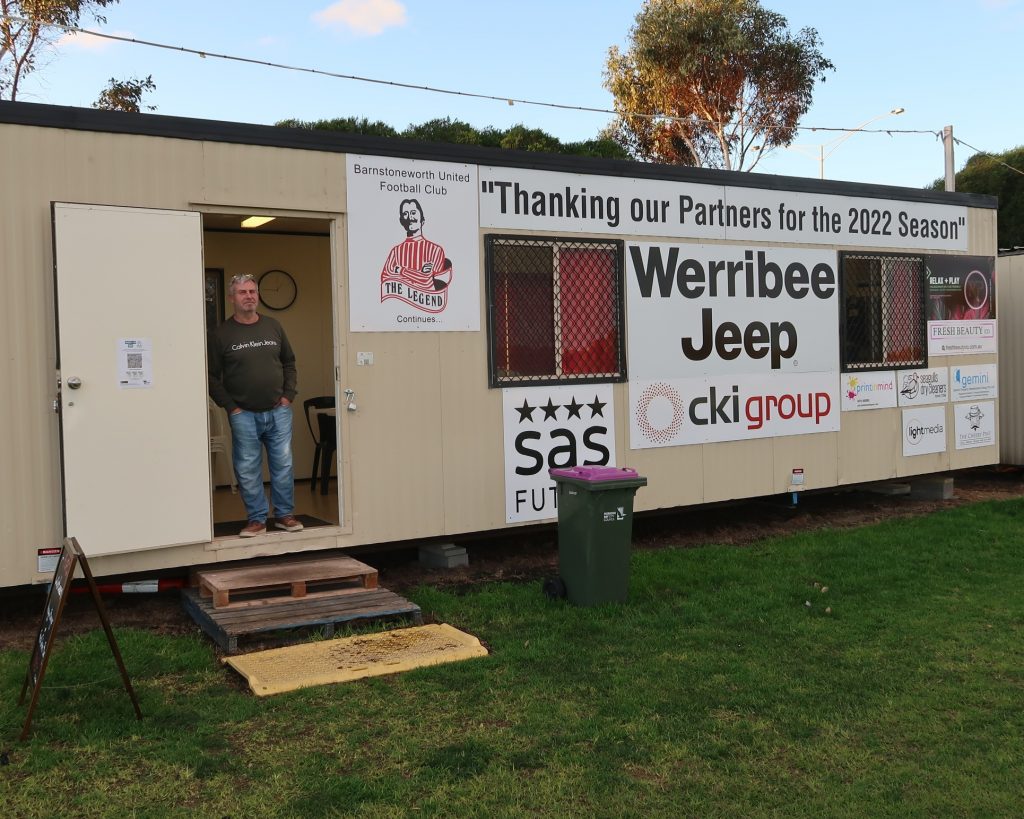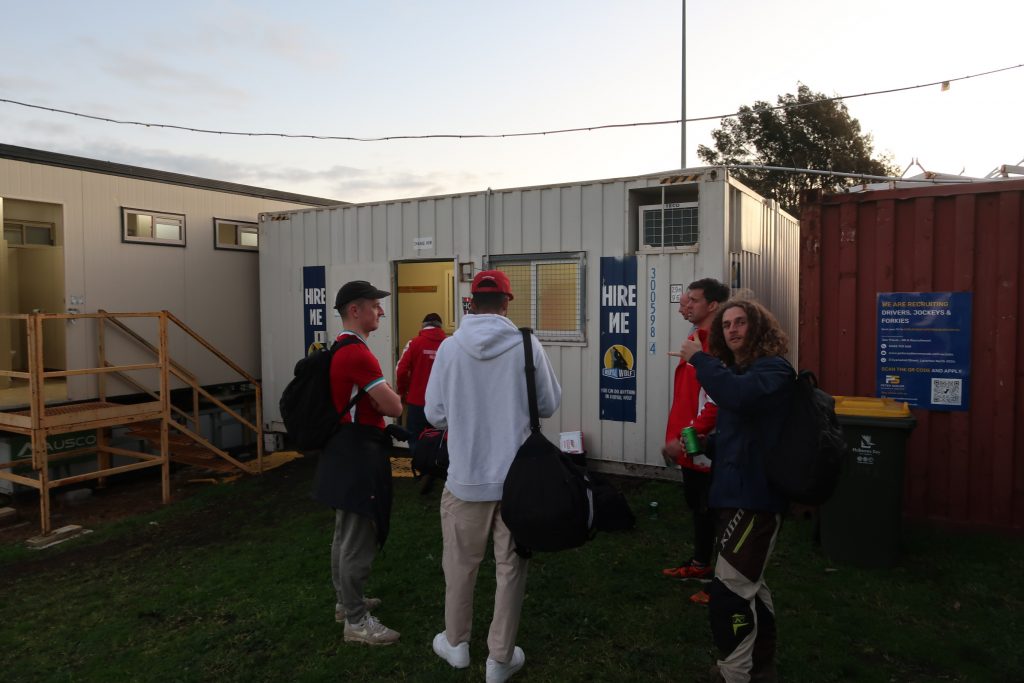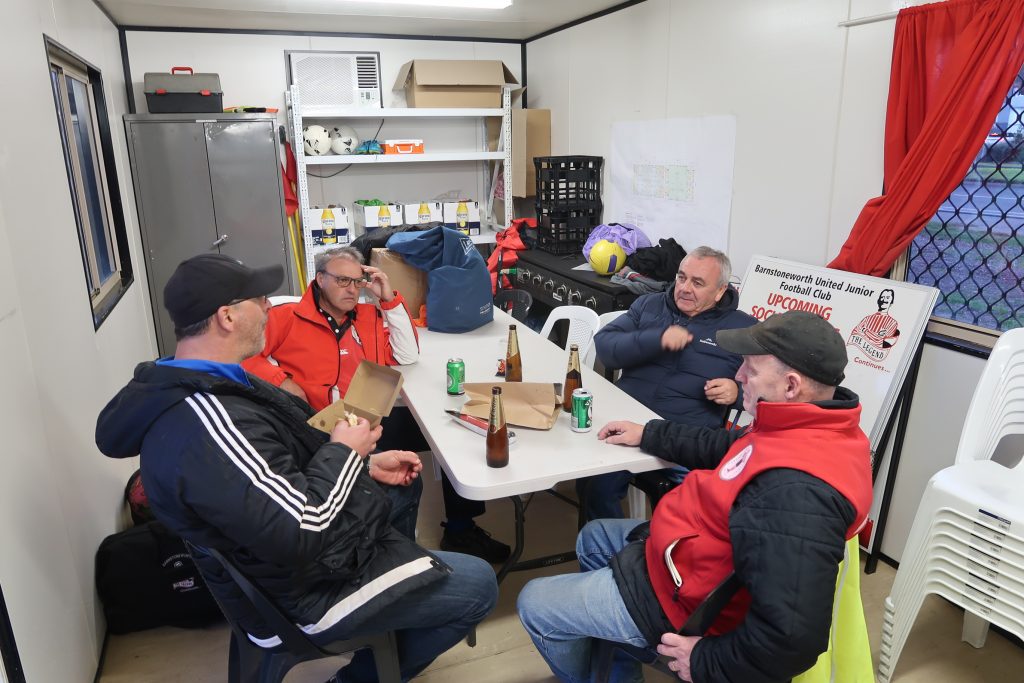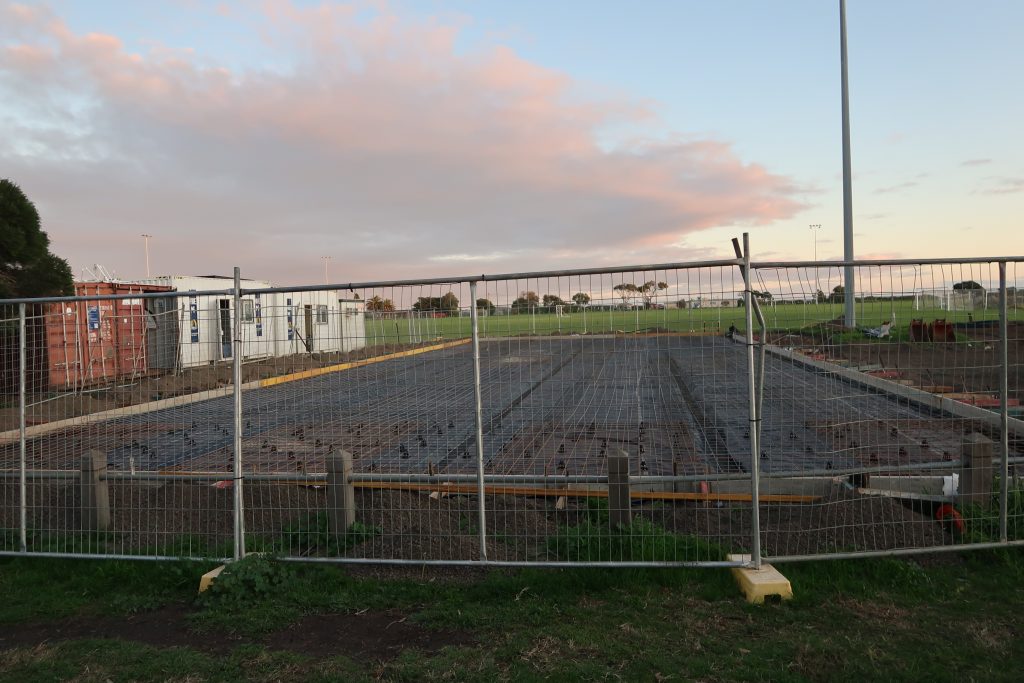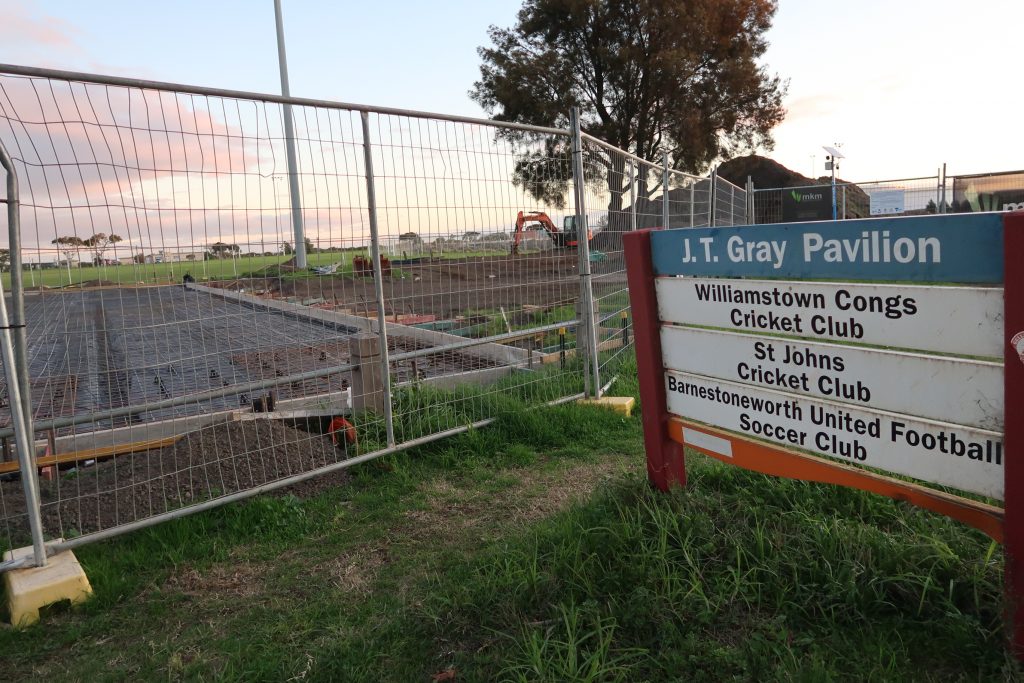 Photos. Paterson B.
Seniors 1 v 3 Golden Plains S C.
































Photos courtesy of Paterson B.









Reserves.  1  v  1.  Keilor Wolves.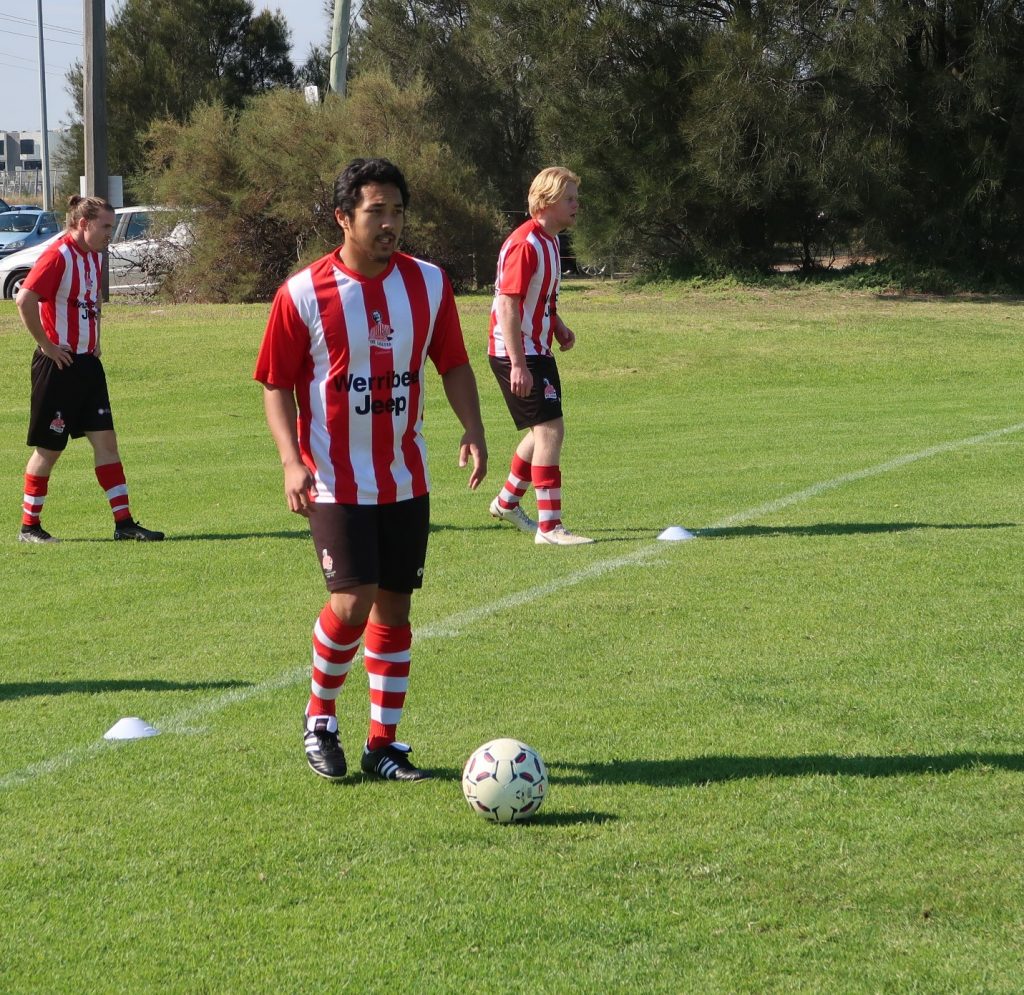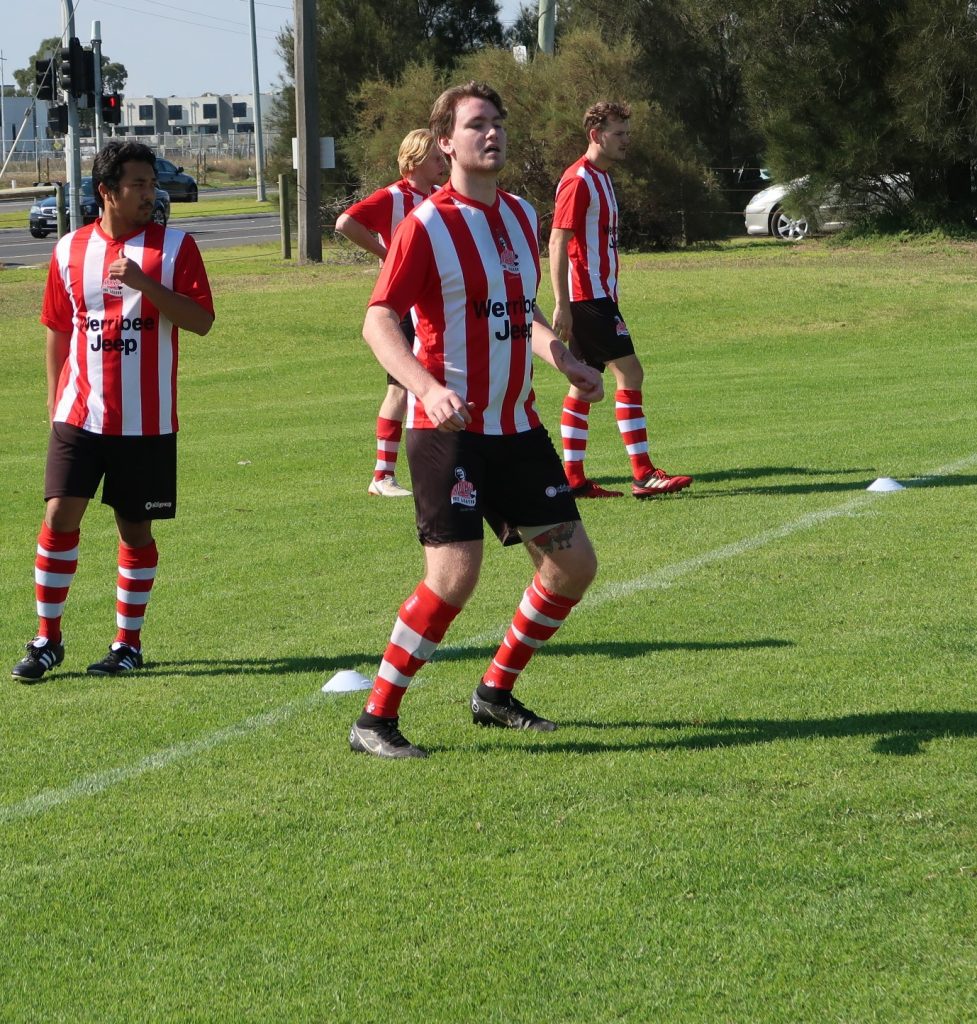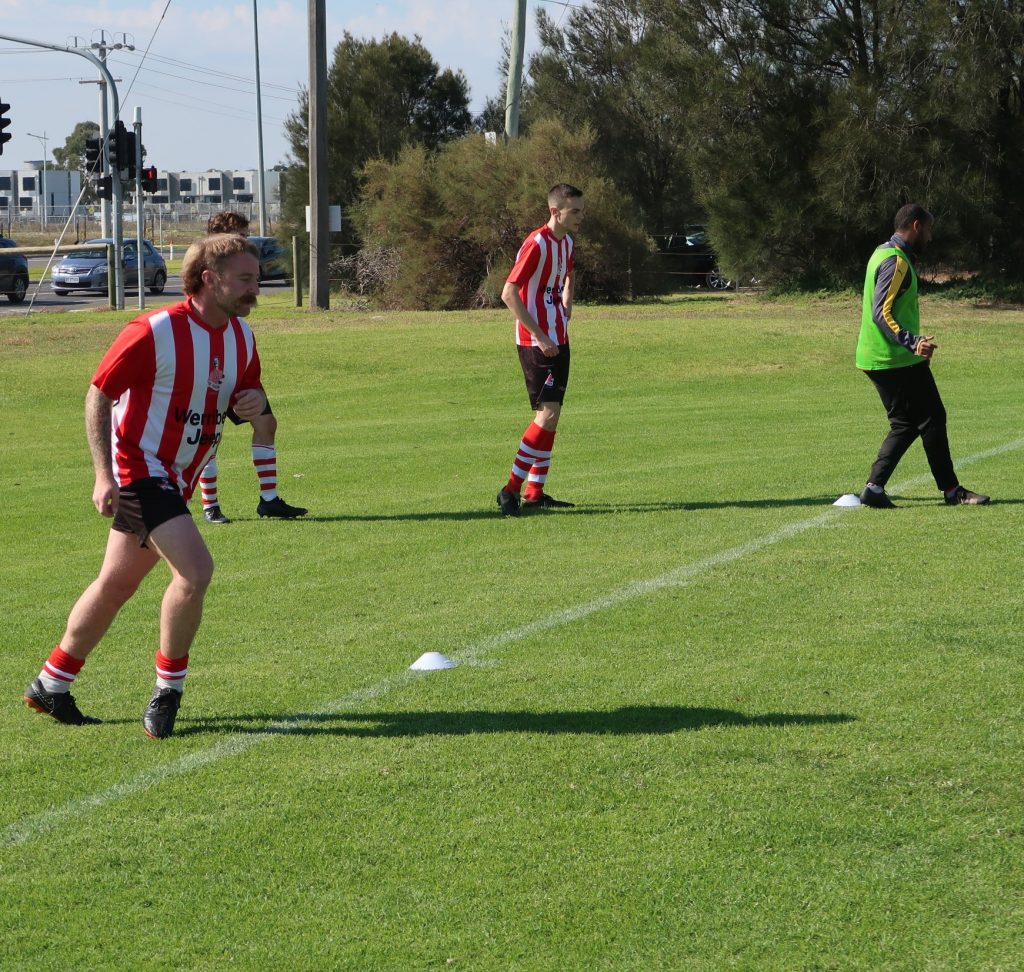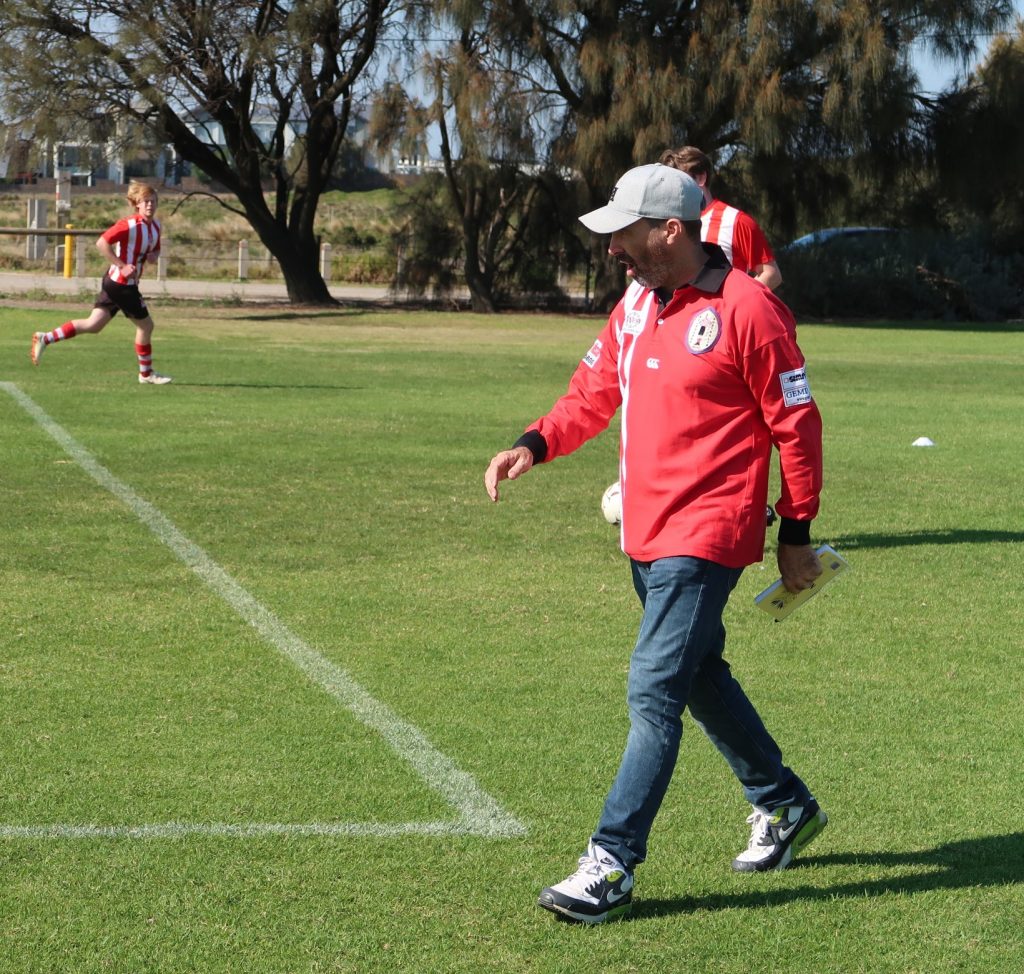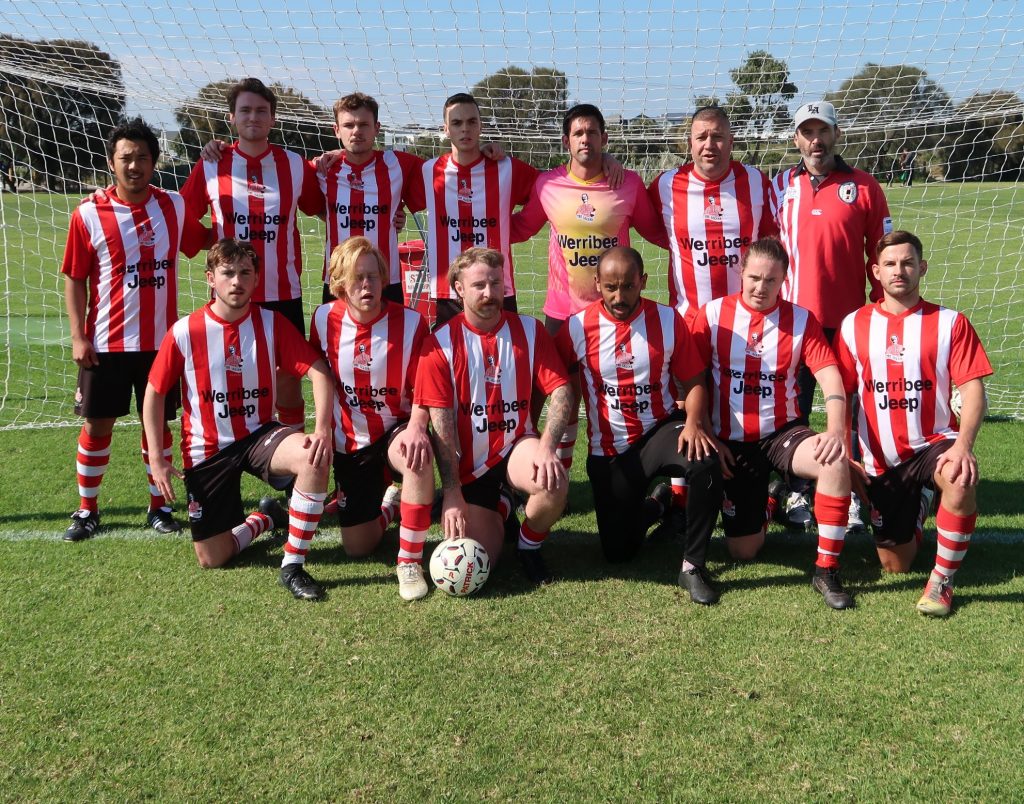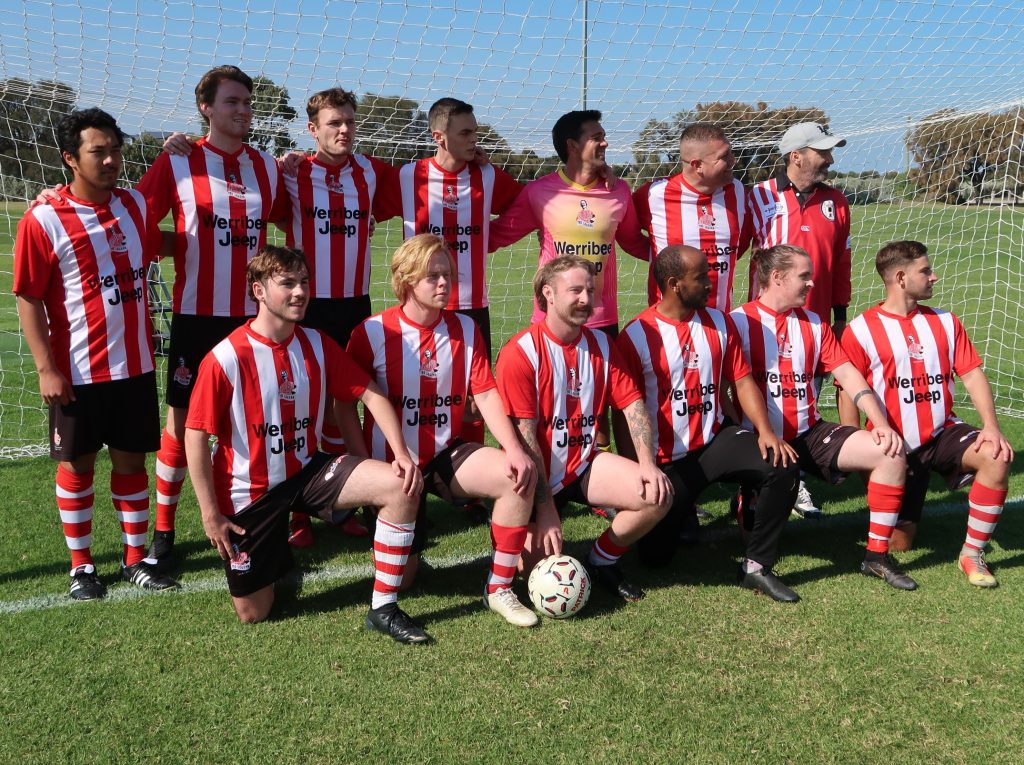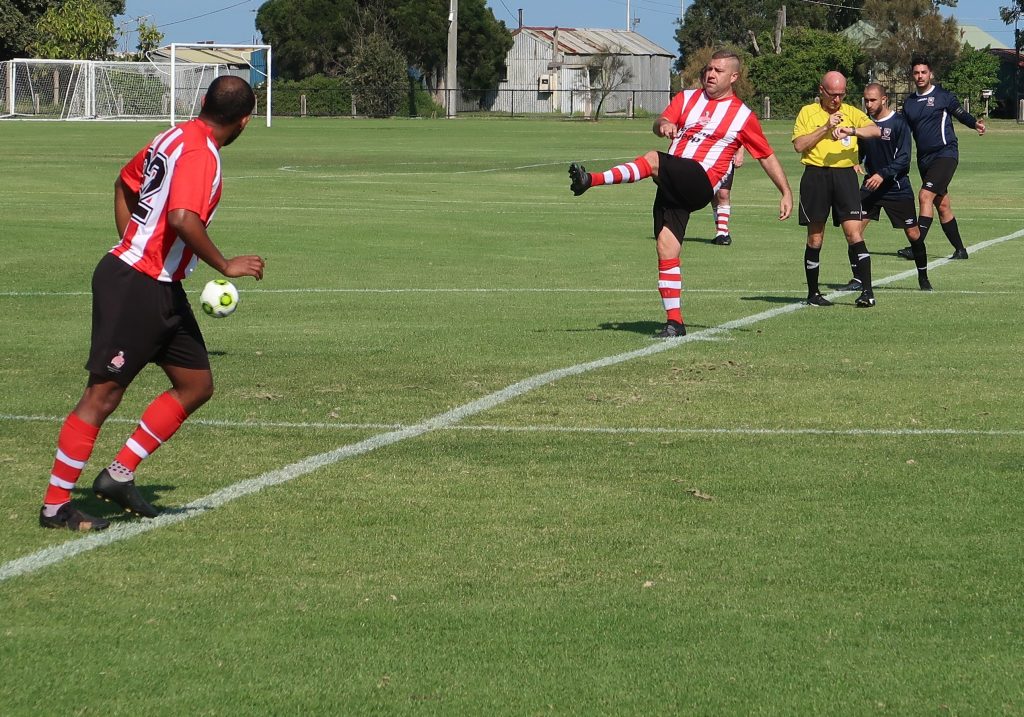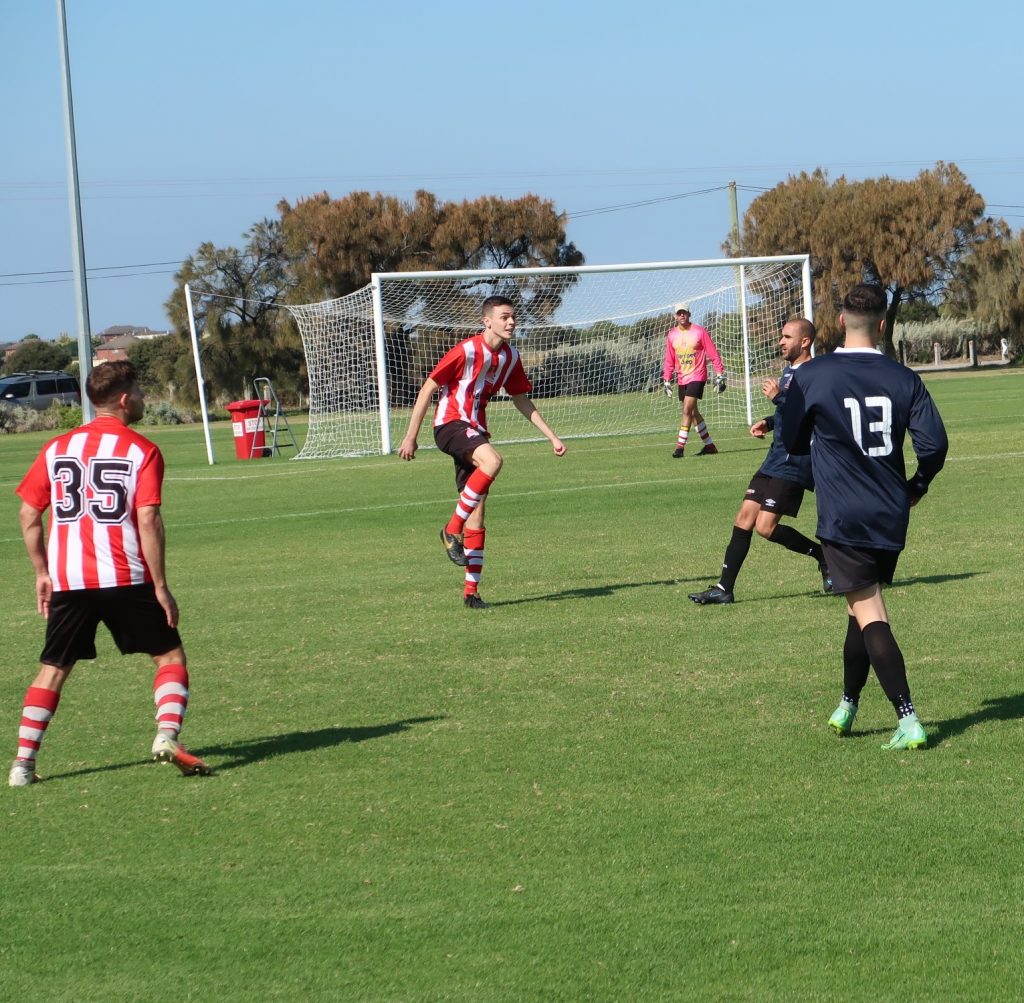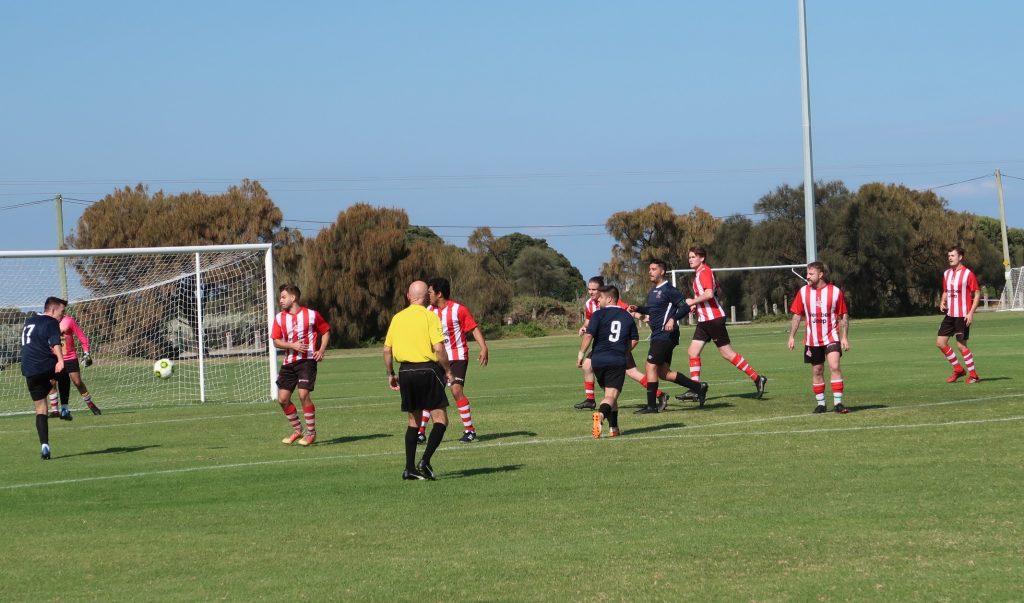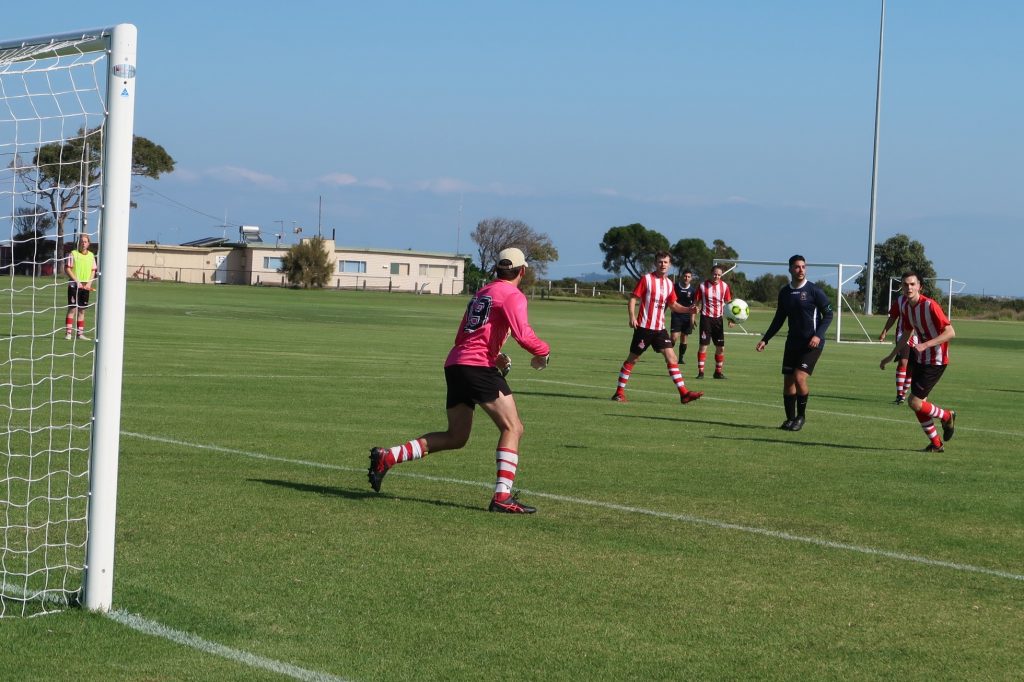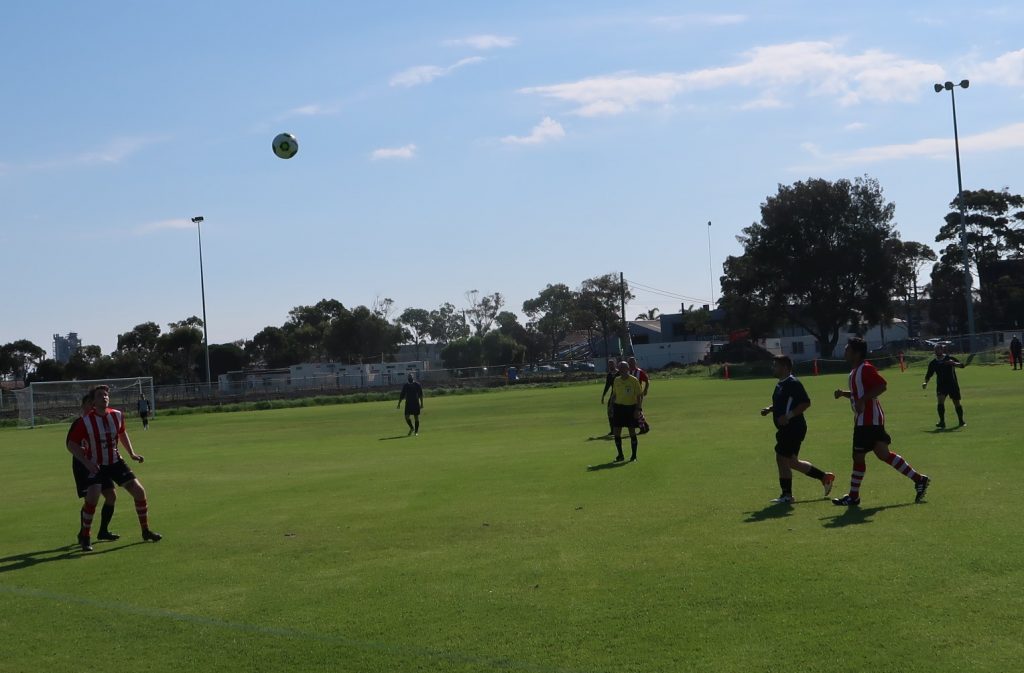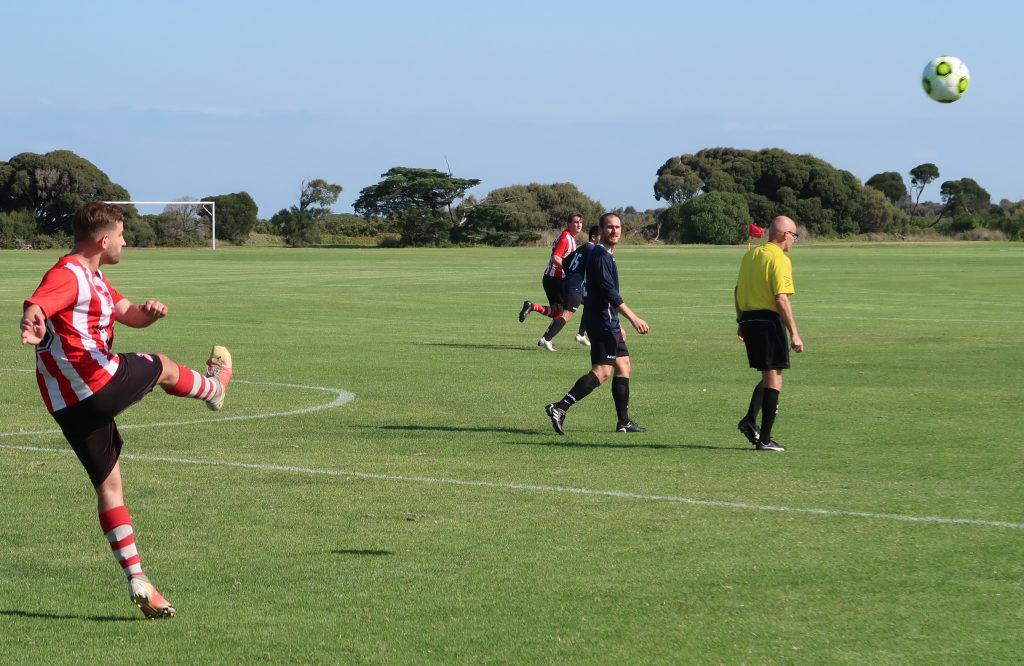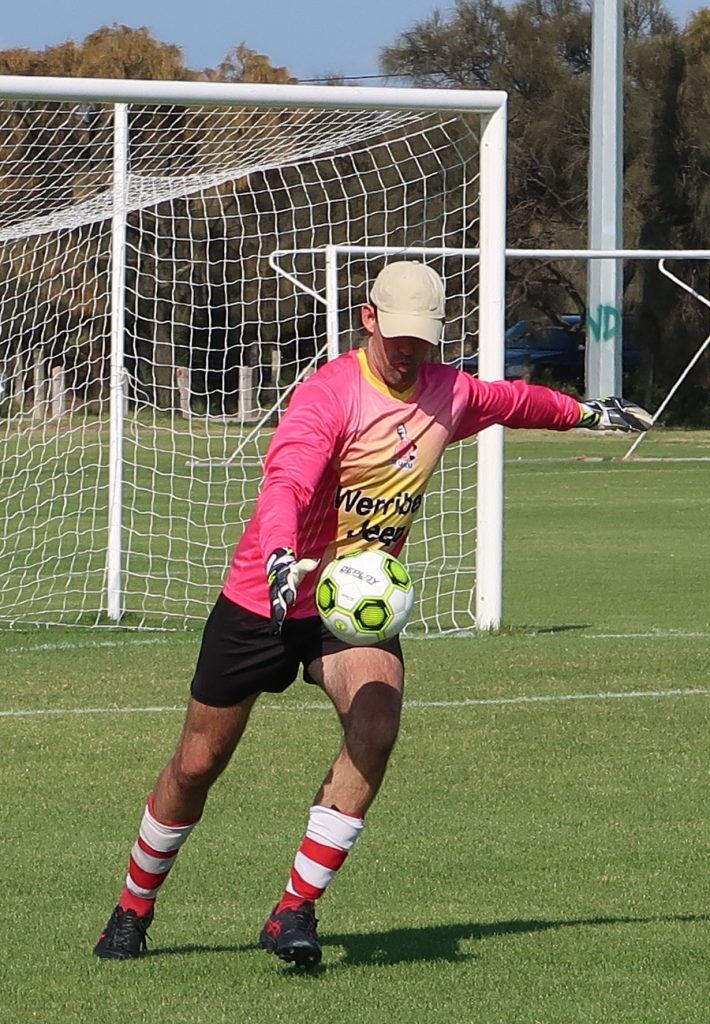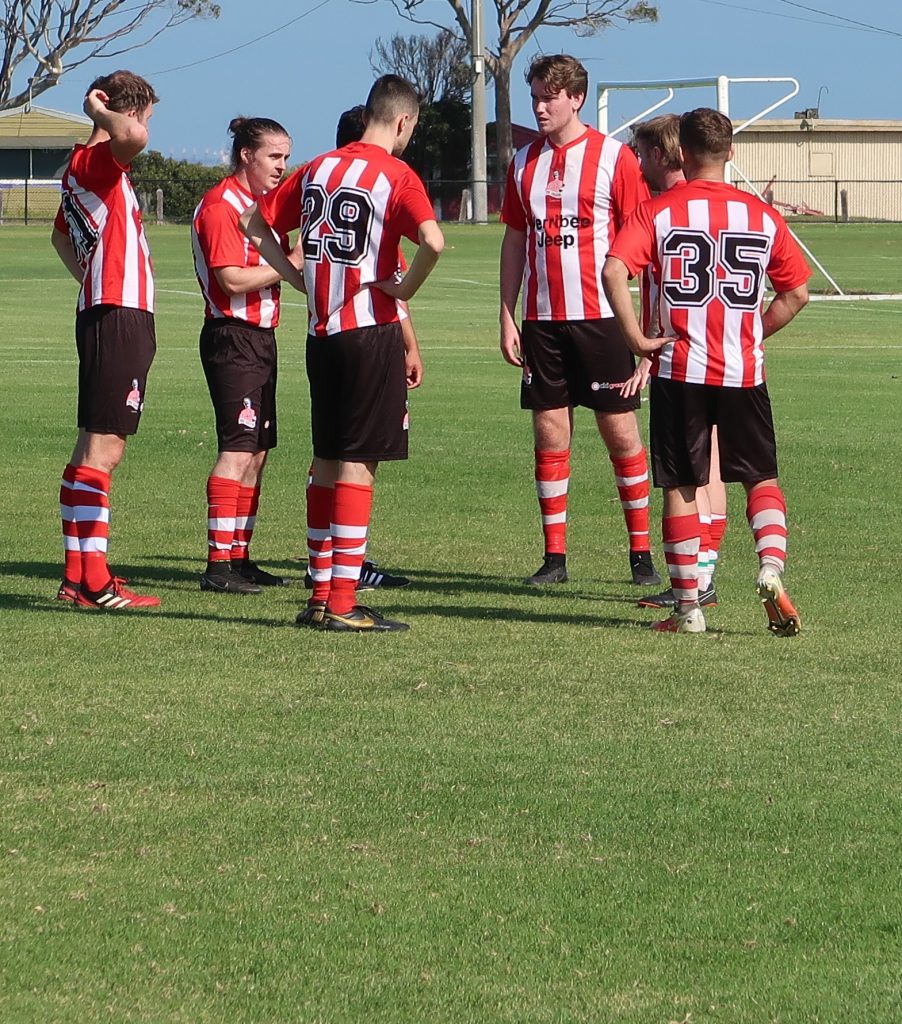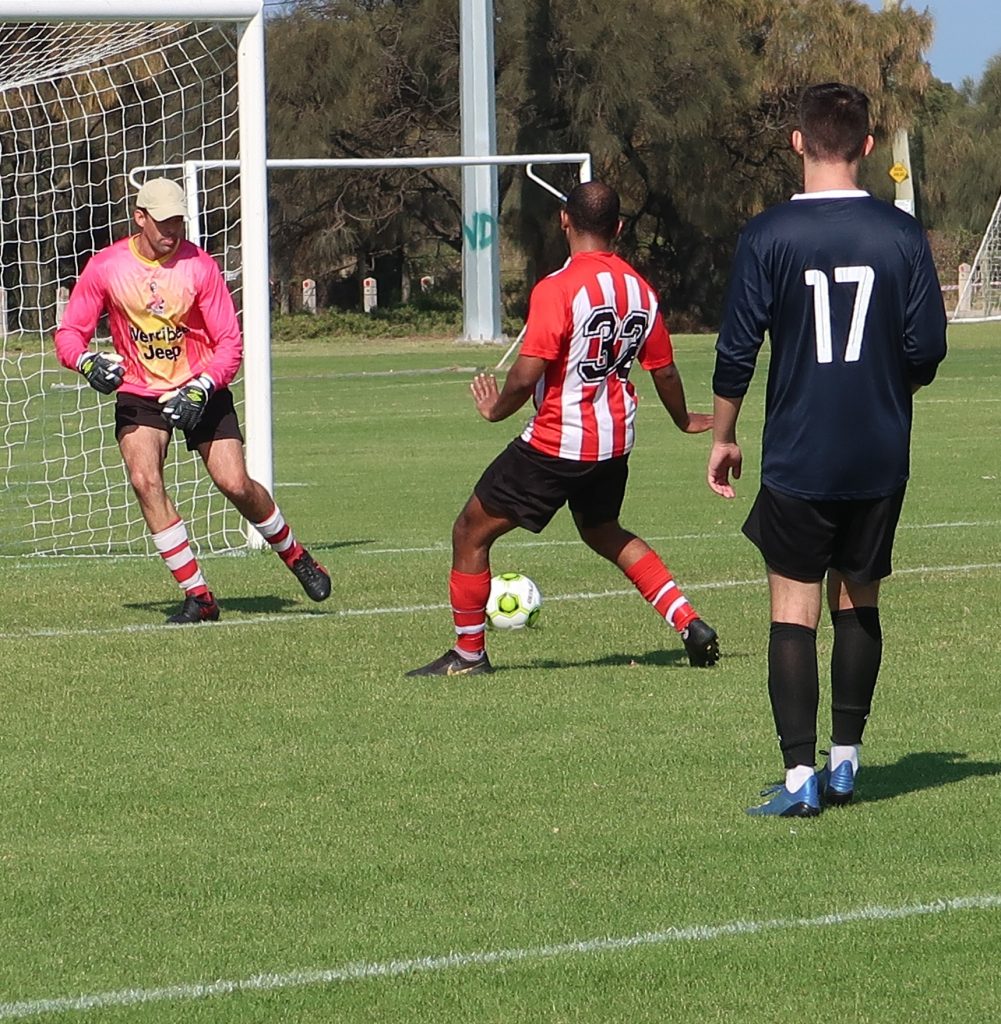 Truganina Hornets 4 v 2 Barnstoneworth United. Reserves. 2 April 2022.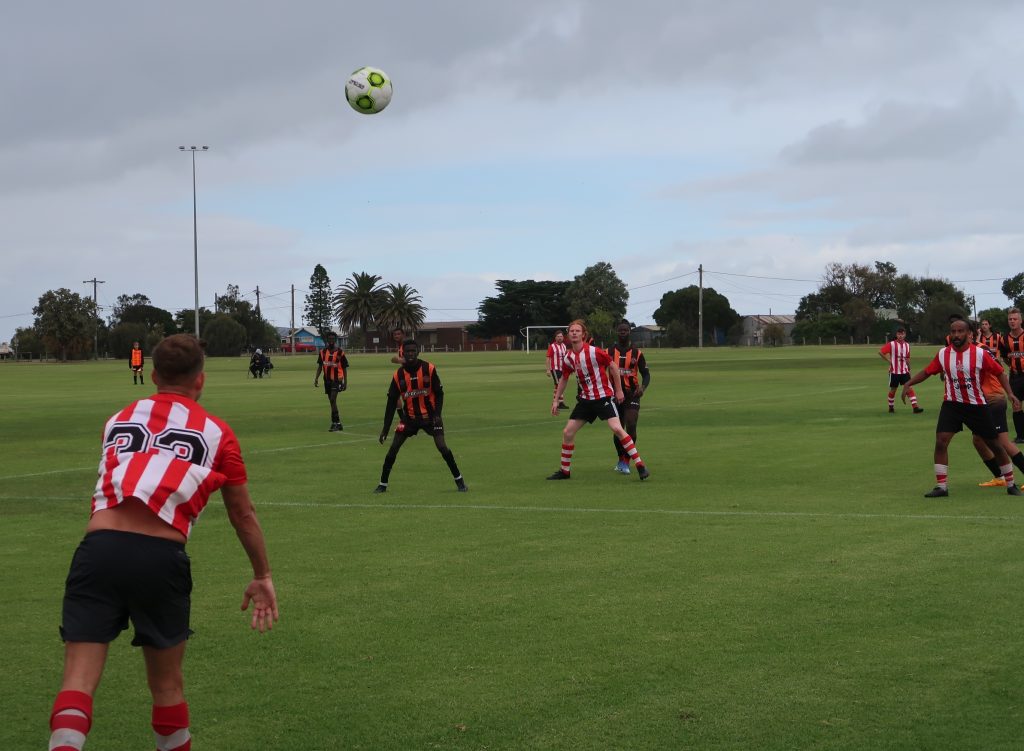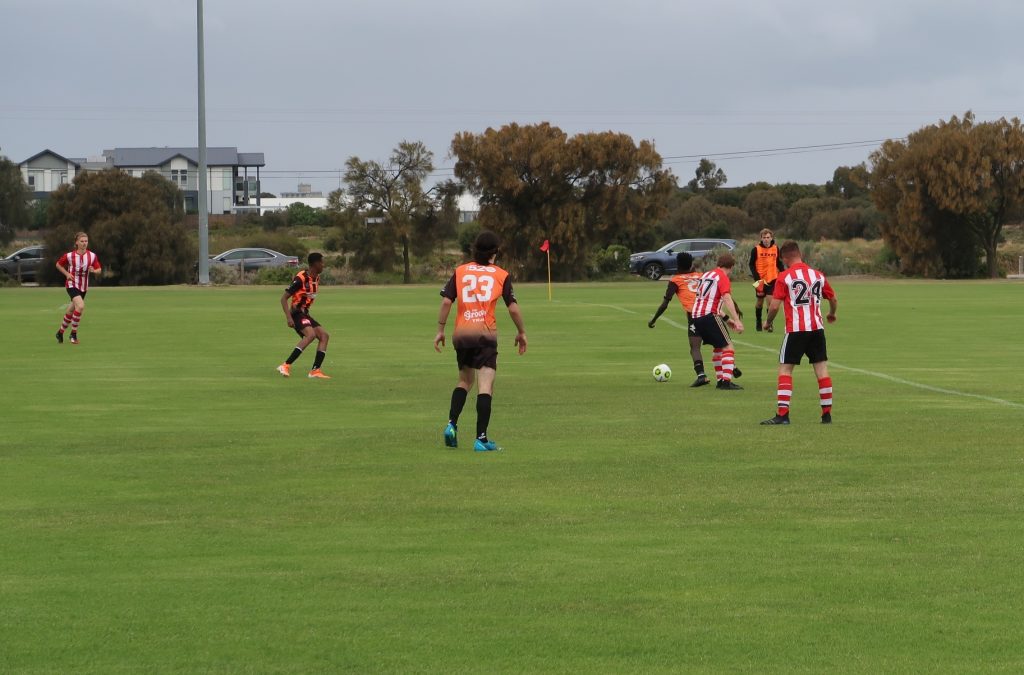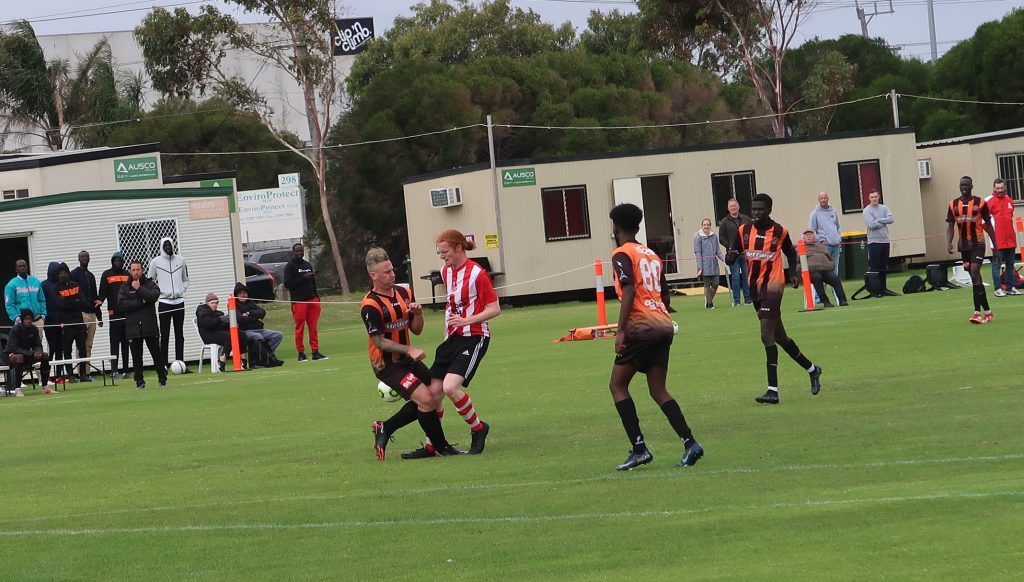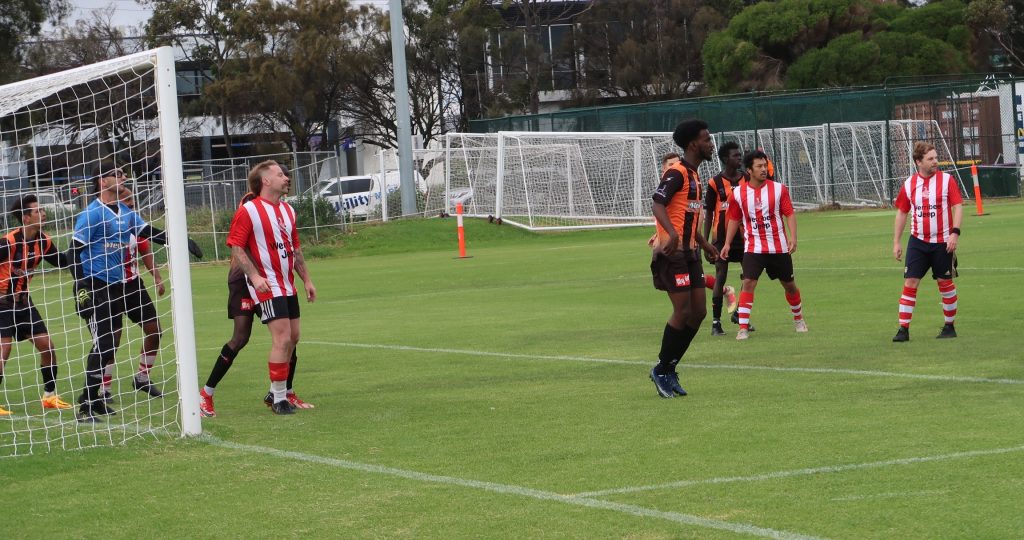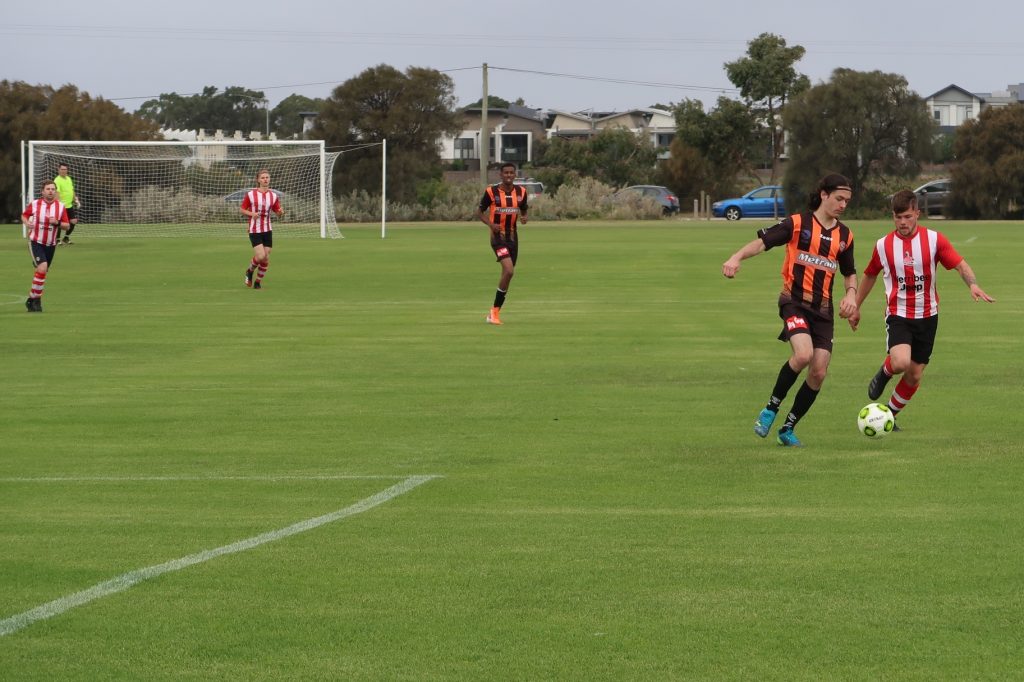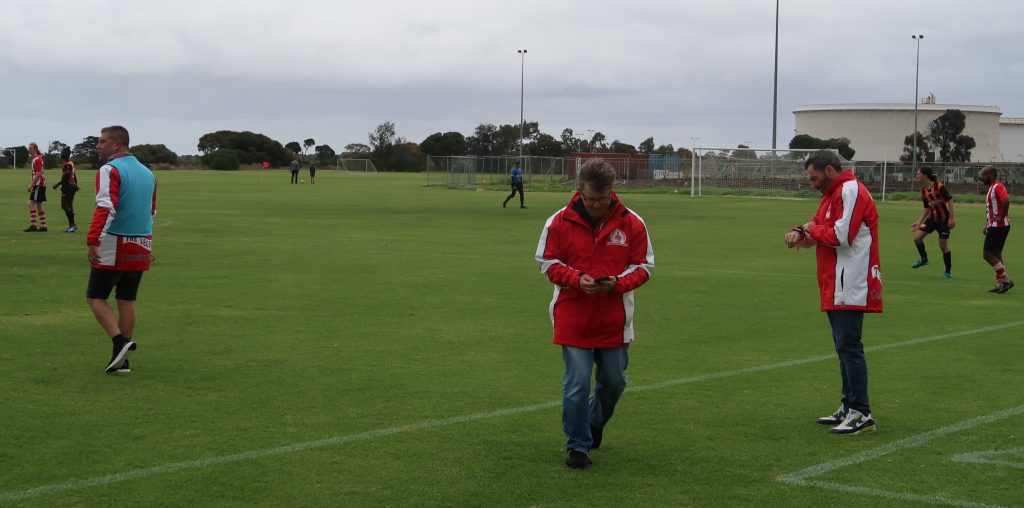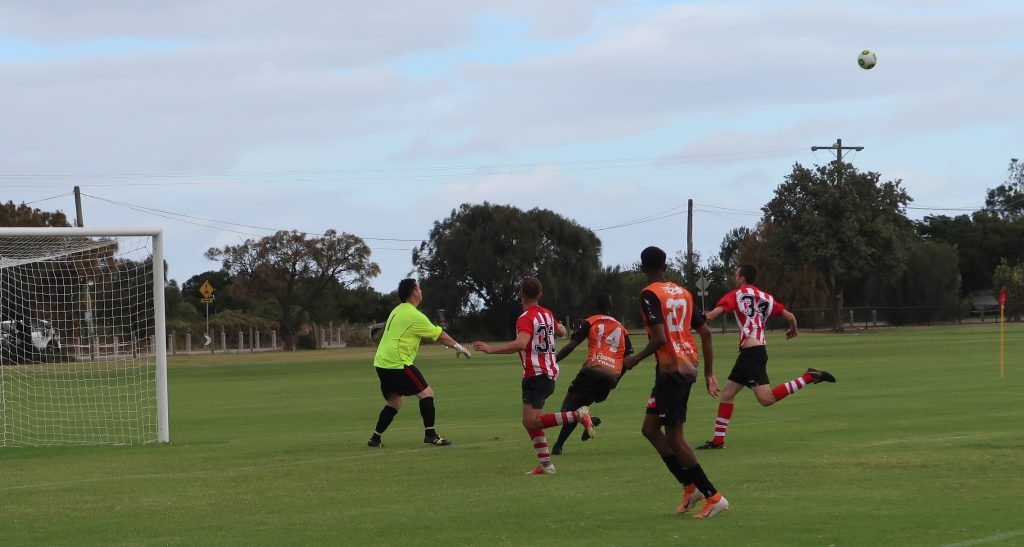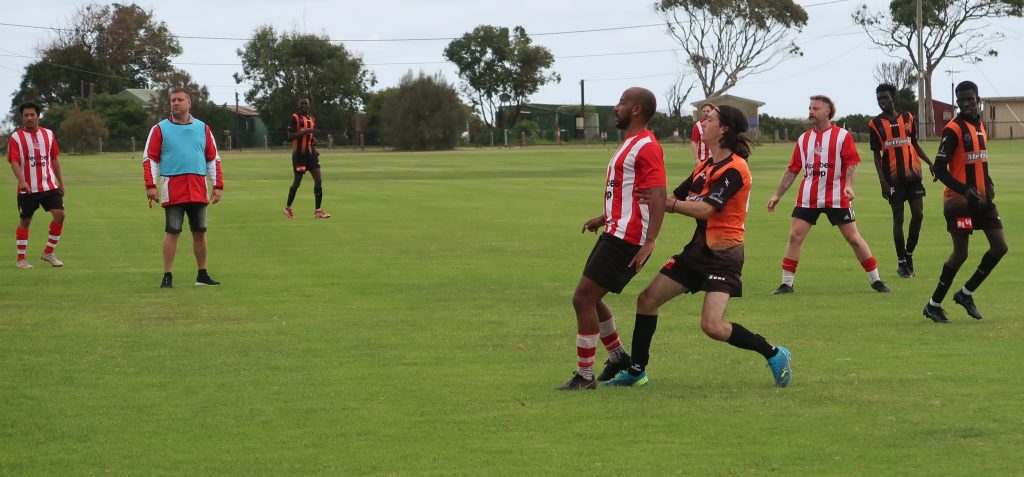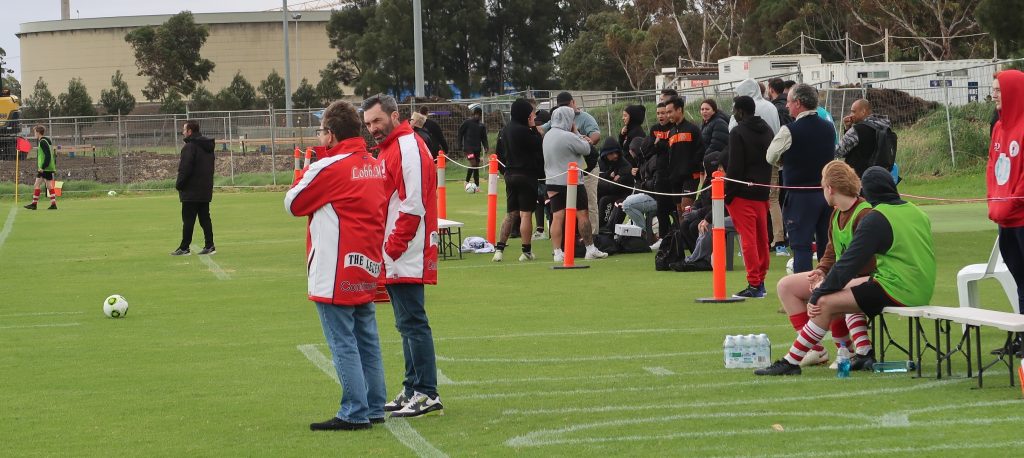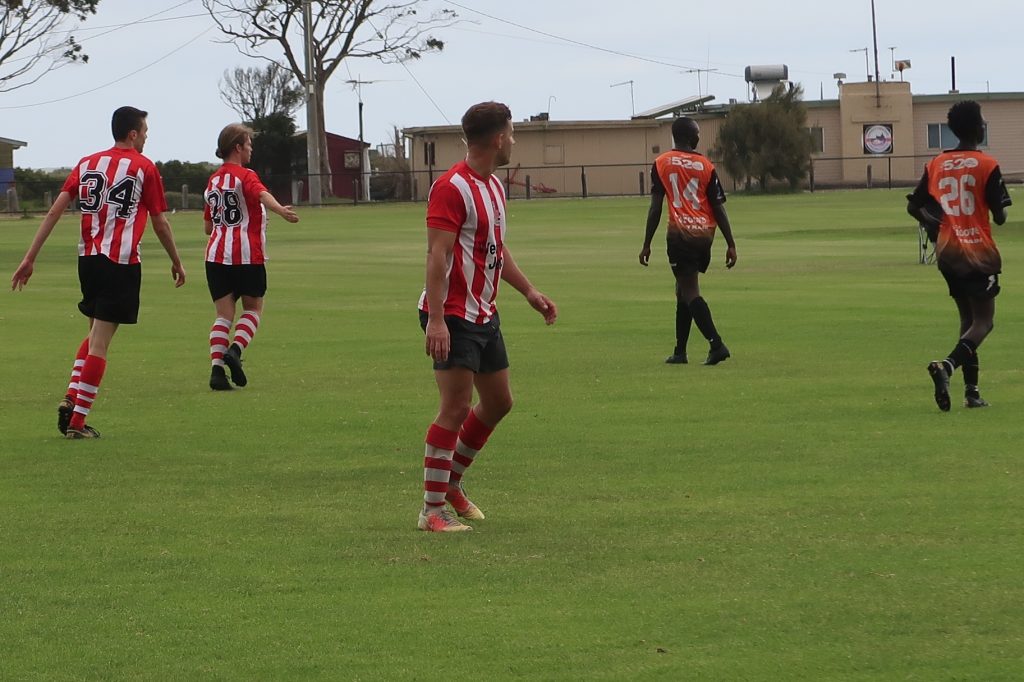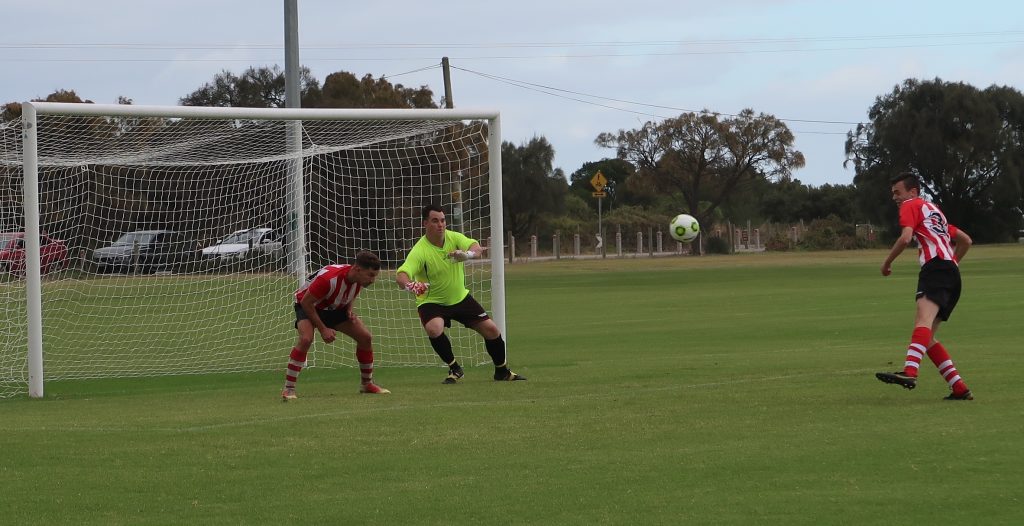 Reserves 1. v 3. Laverton FC. 4 Jun 22.







The Reserves were unlucky to lose today, they played well, especially with one  of the players having to  go in goals today.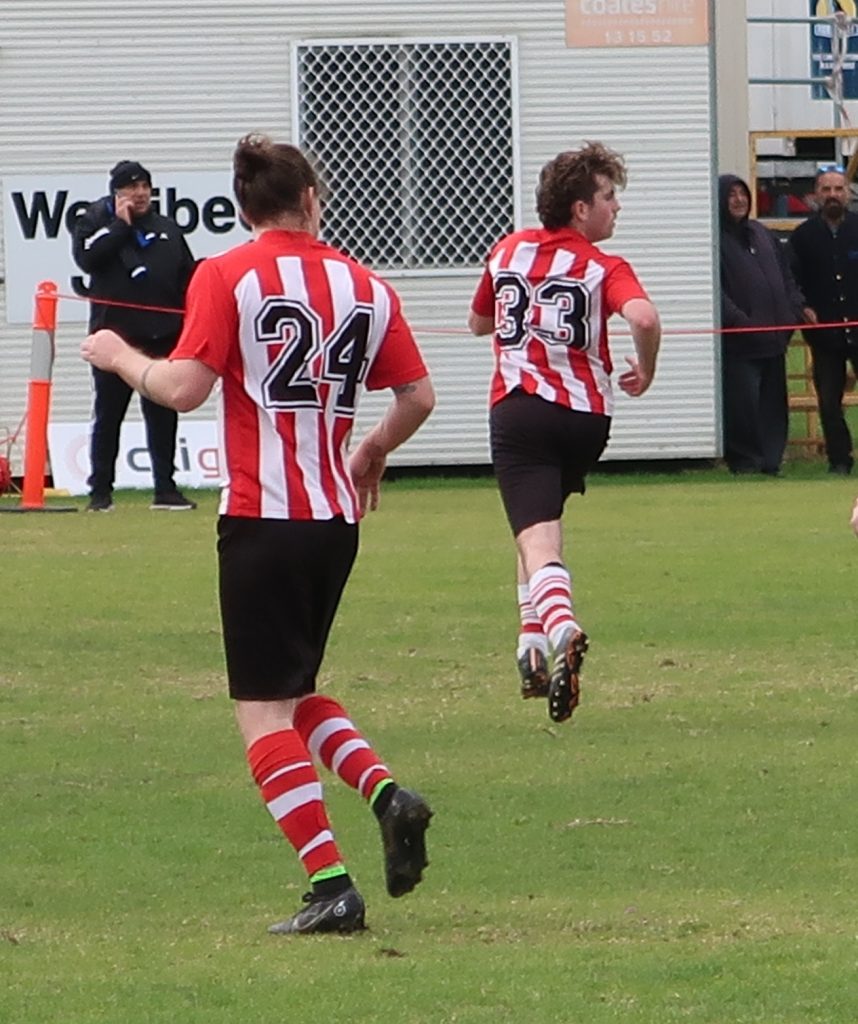 23 Jun 22.
2-1. Win.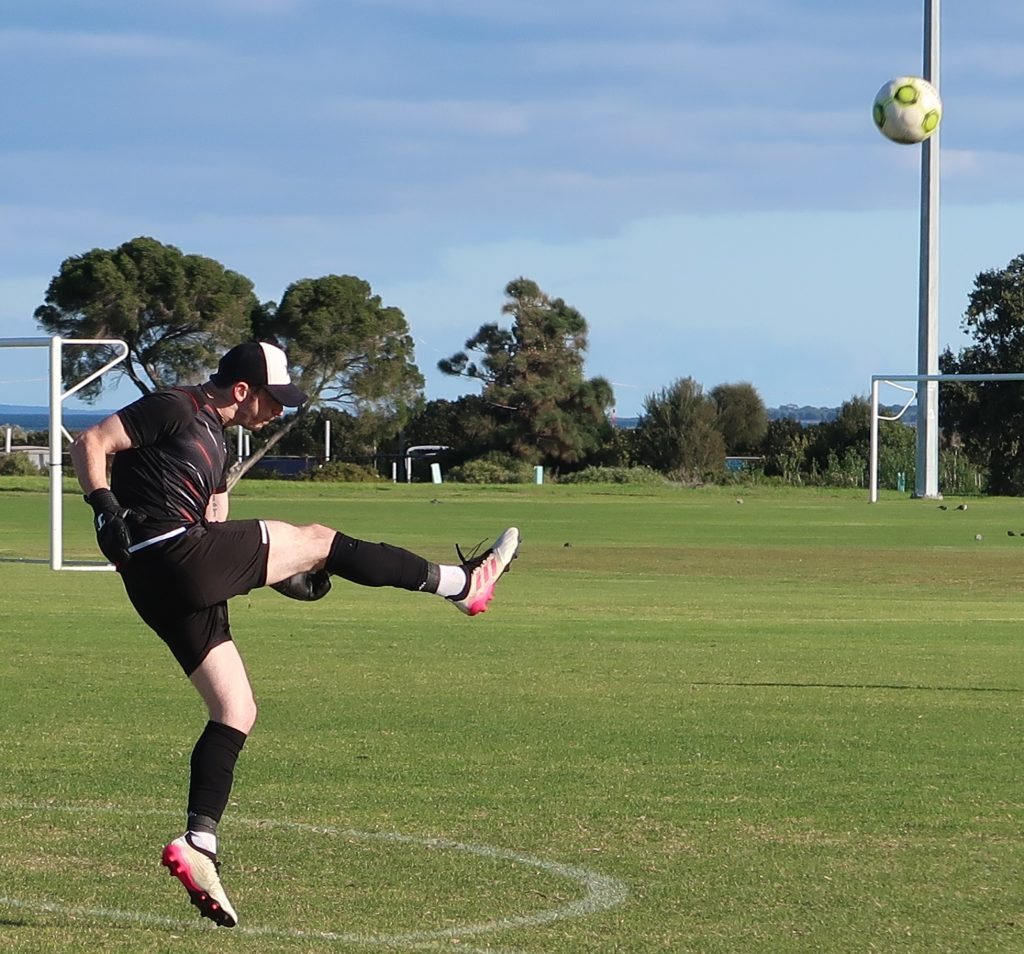 You Tube: BUFC Reserves. State League 4 Team.25 June 2022. MVI 6258


BUFC Reserves. State League 4 Team.25 June 2022. MVI 6258

Reserves 3 v 0 Hoppers Crossing.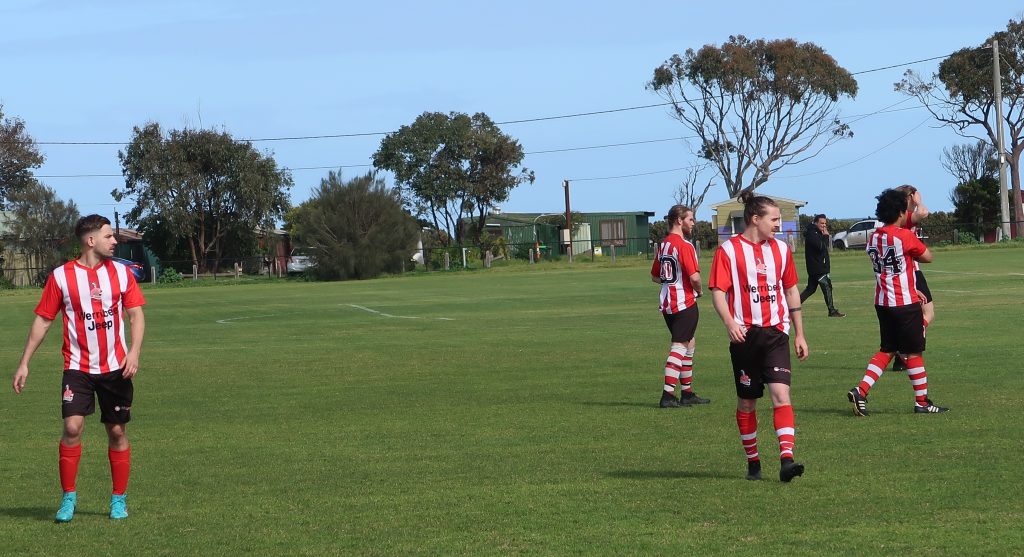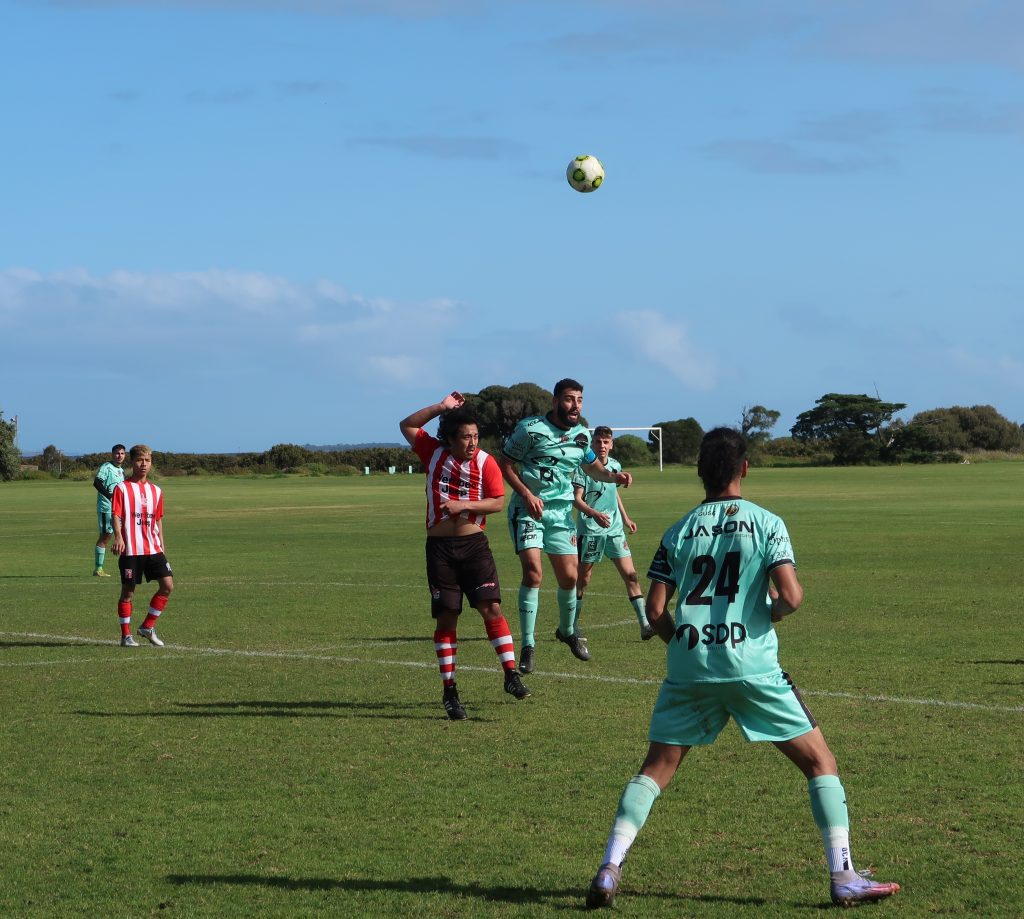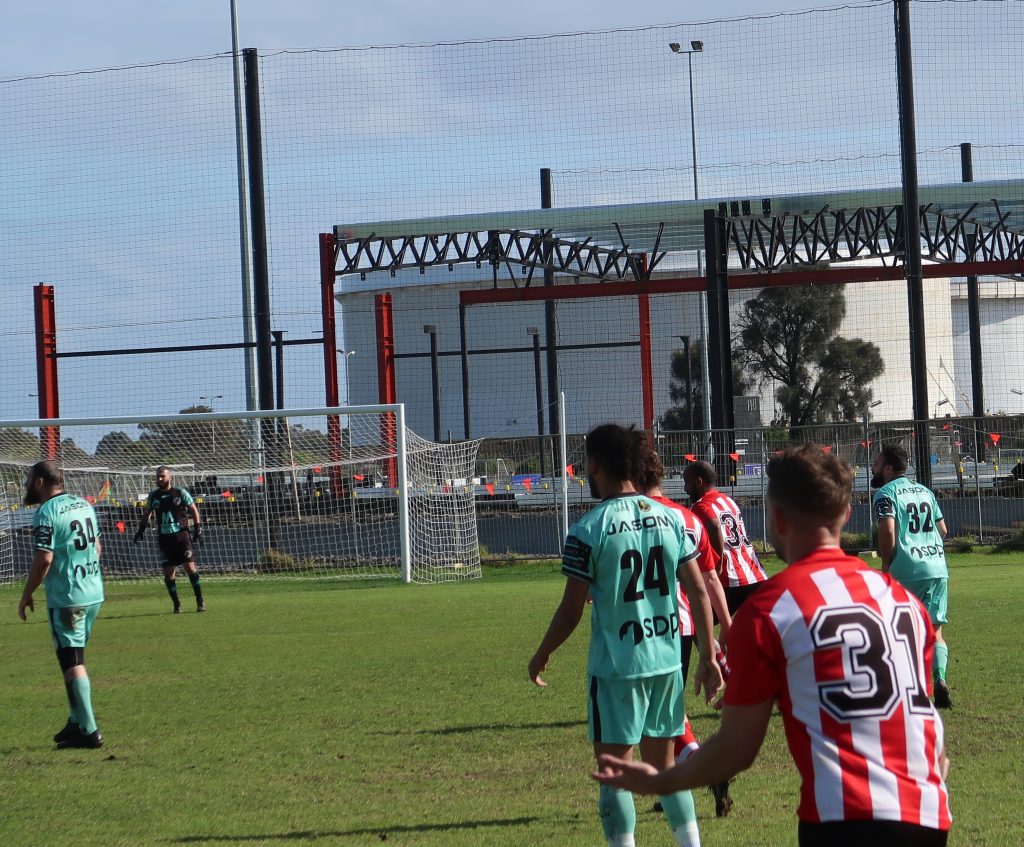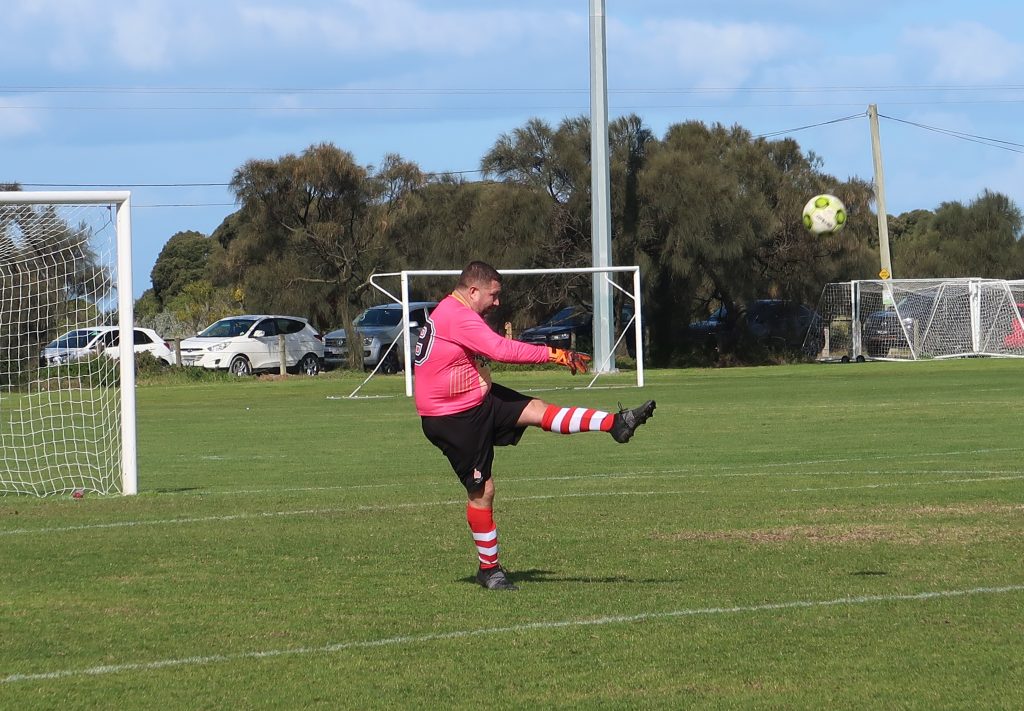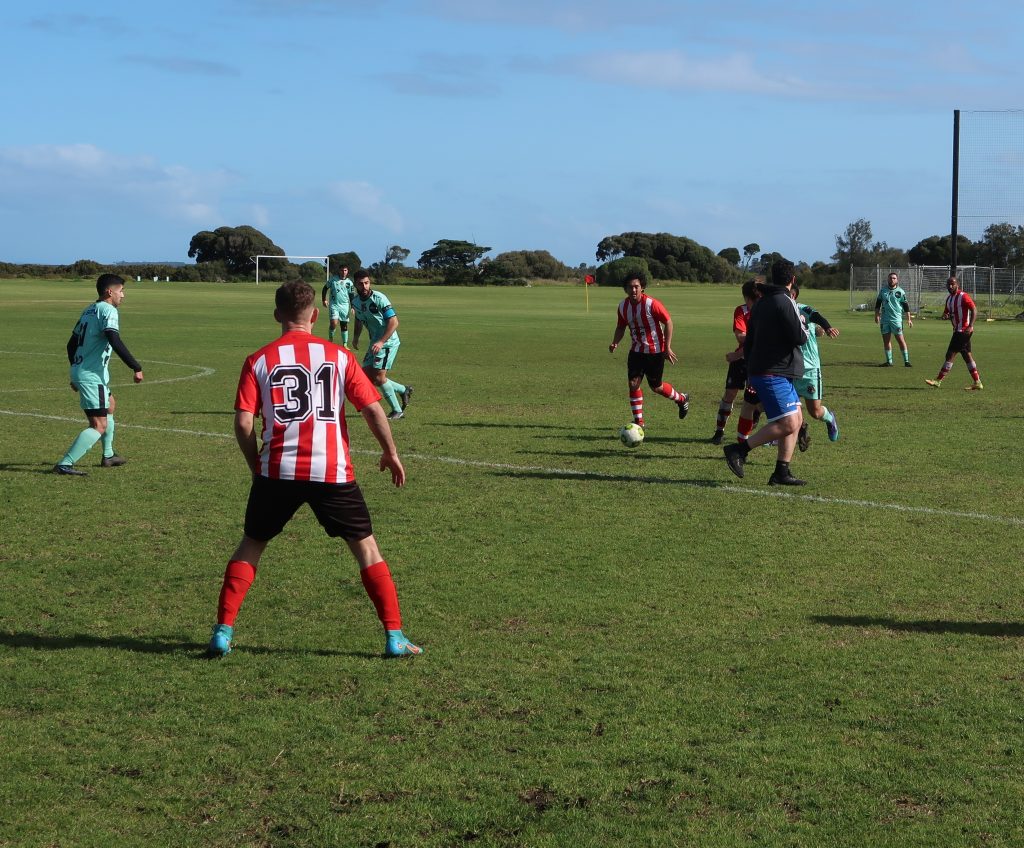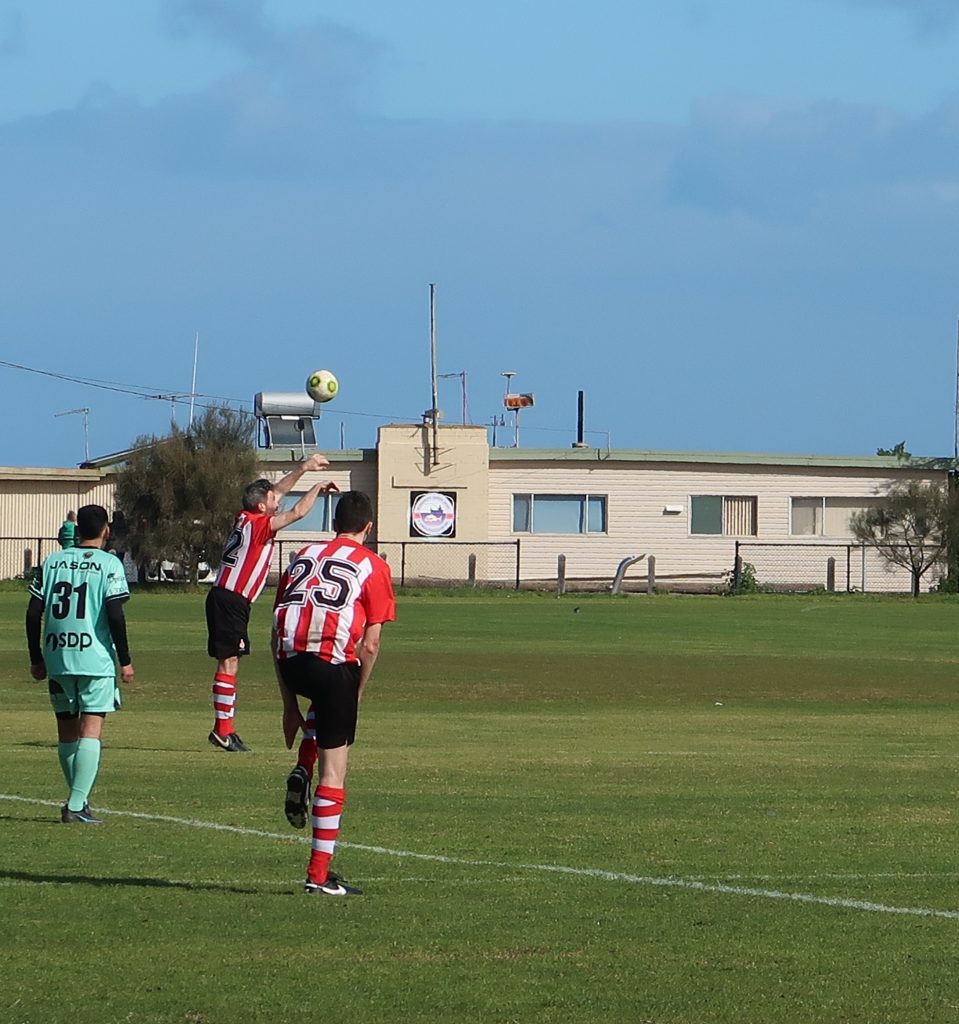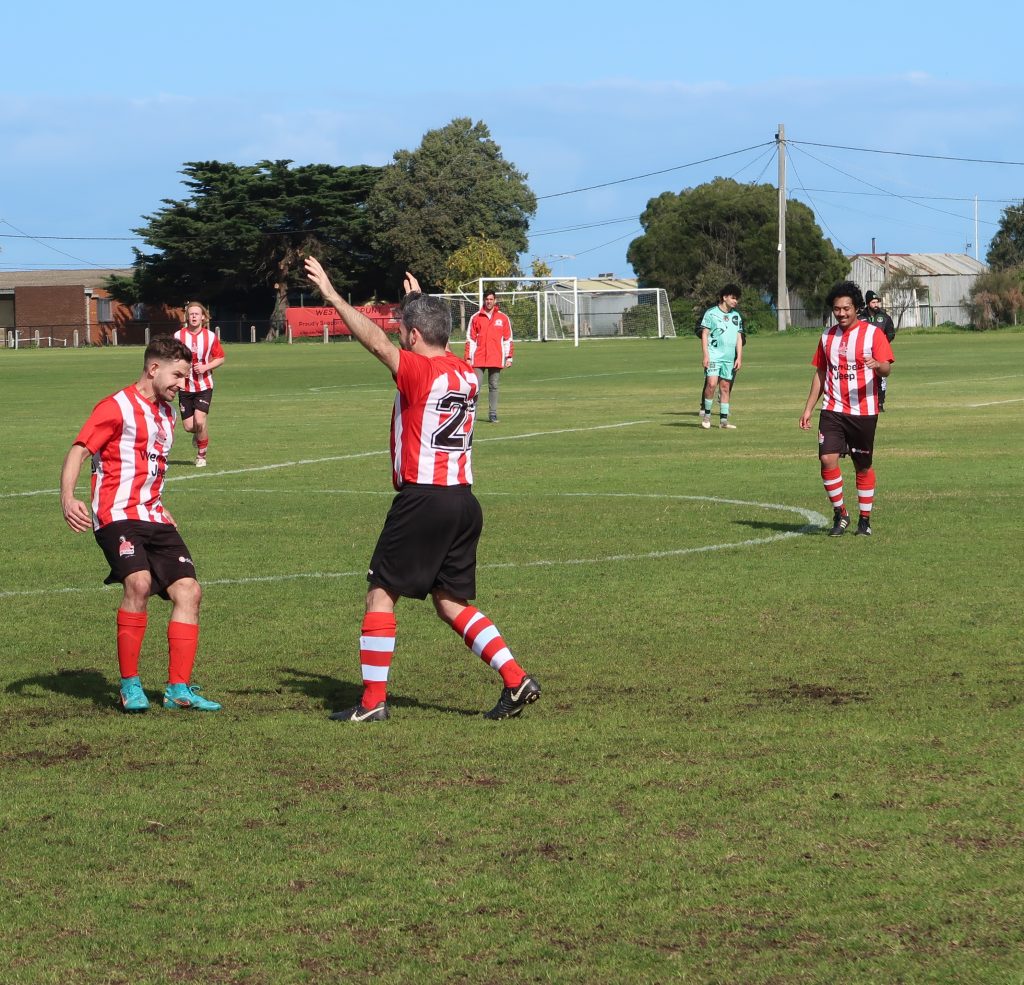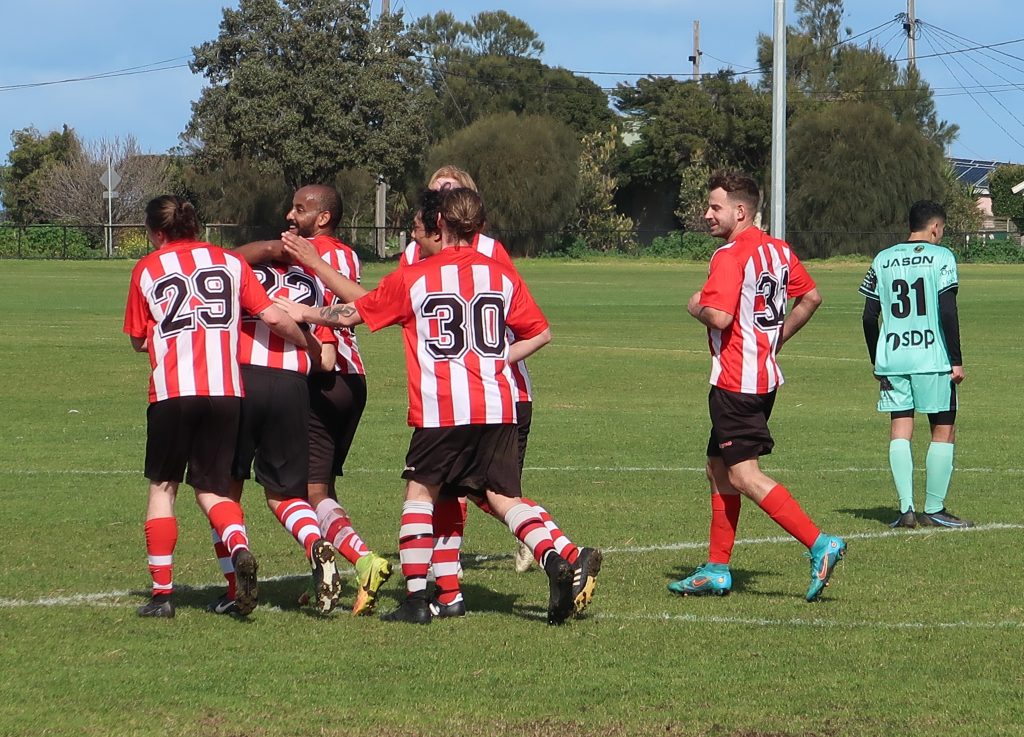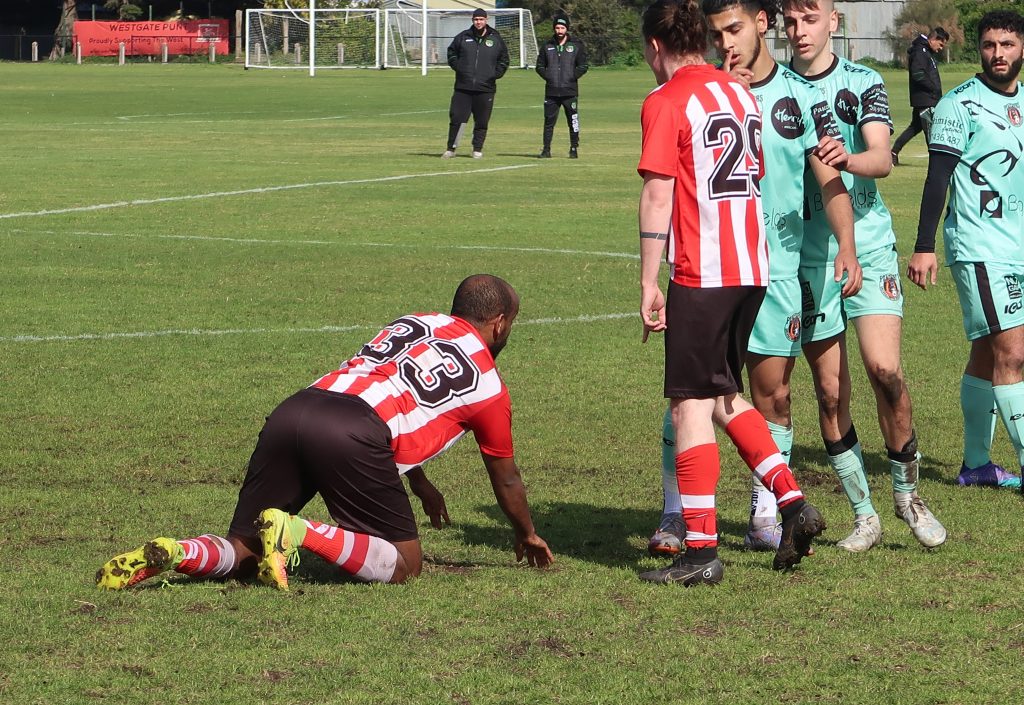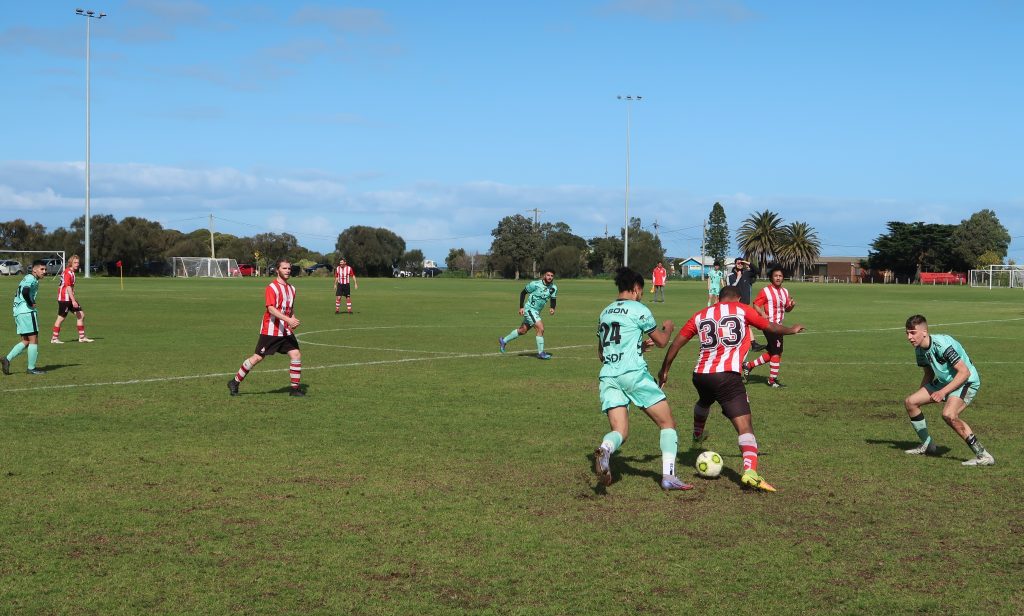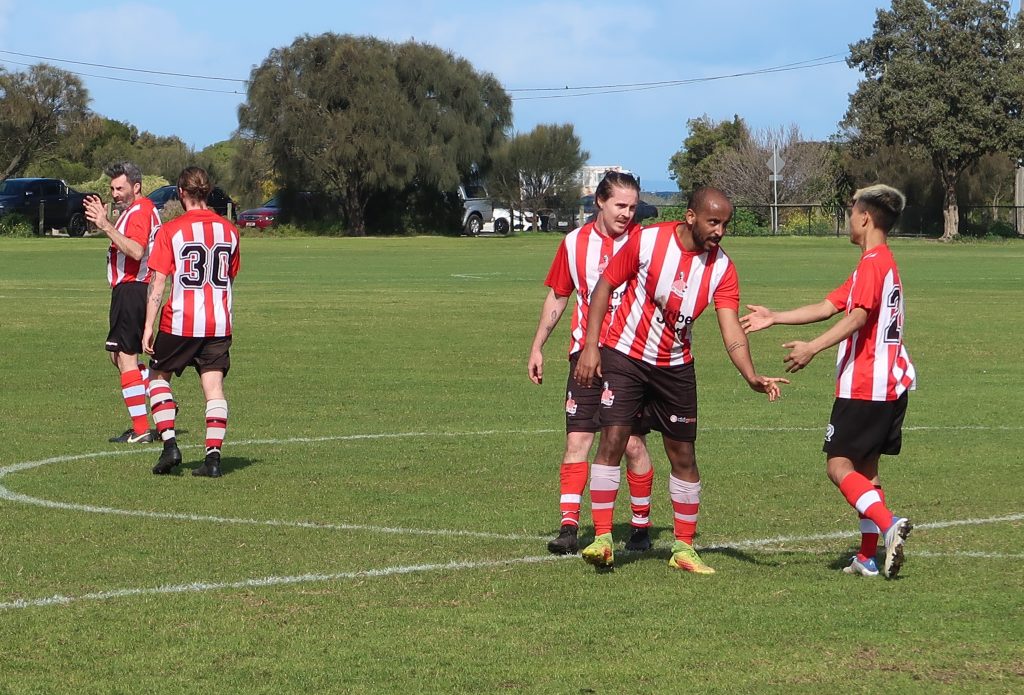 Photos courtesy of Paterson B.
Not sure of the date, but it looks like an away game.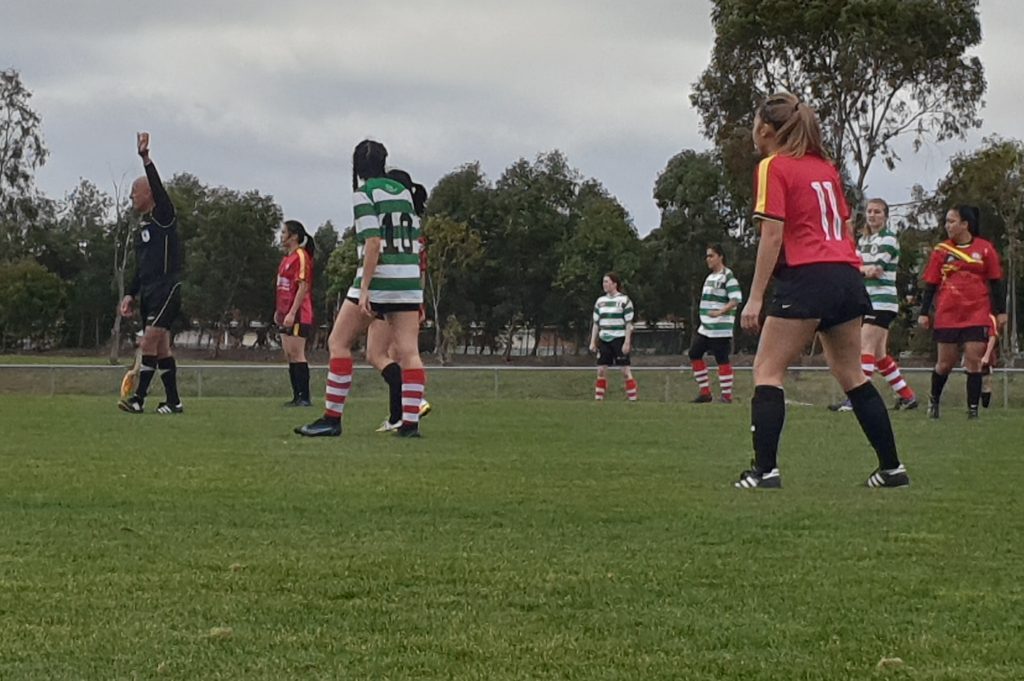 Photo by, ?
        Team Photo 3 July 2o22. v Sydenham Park.

Photo by, Deb.
Photos from two different games.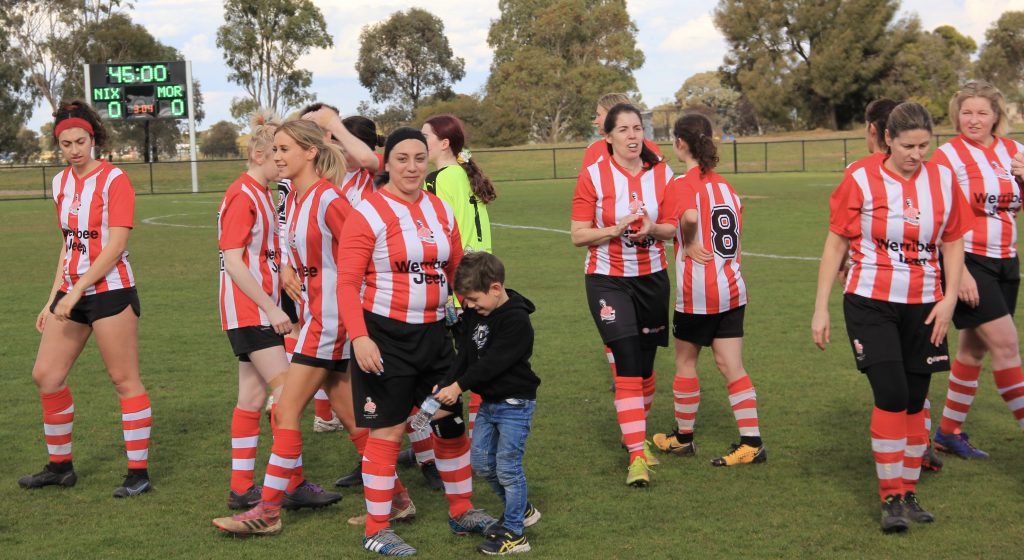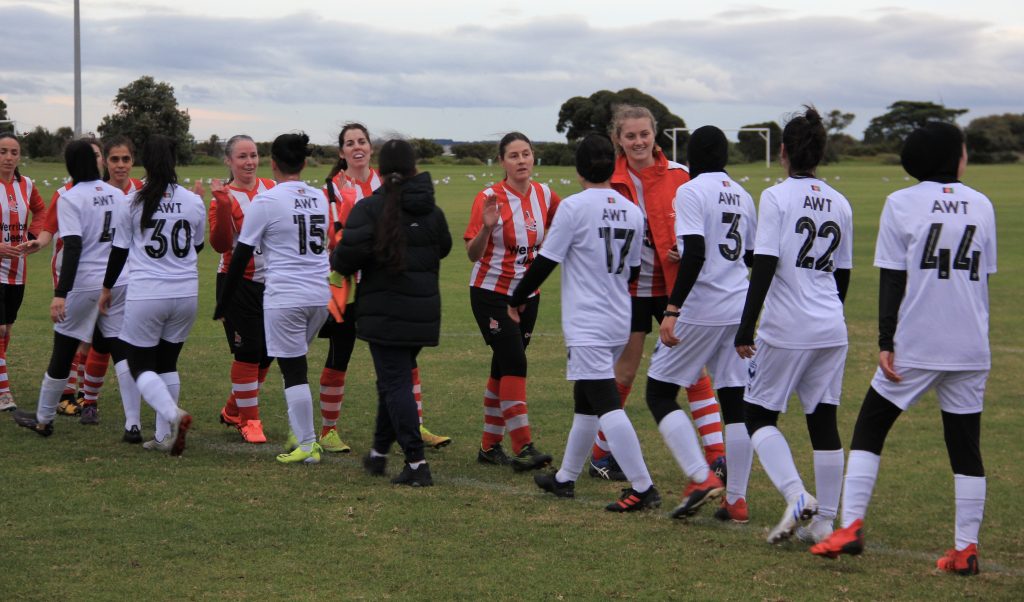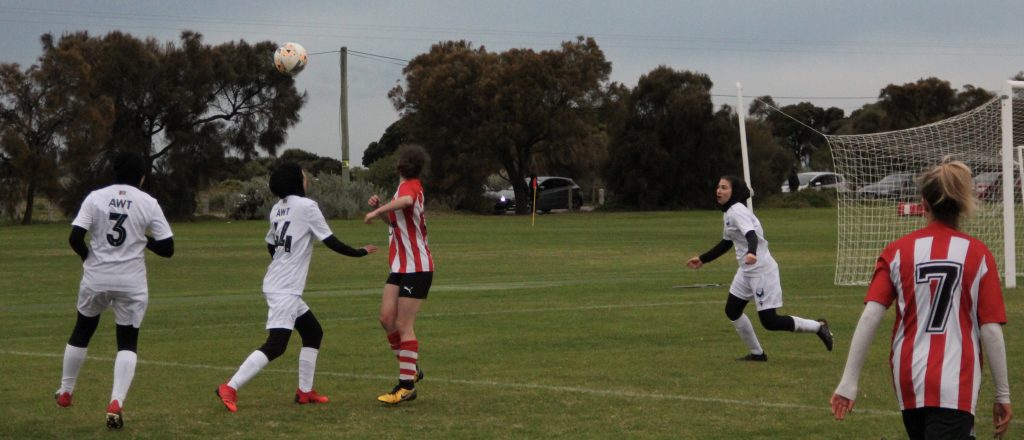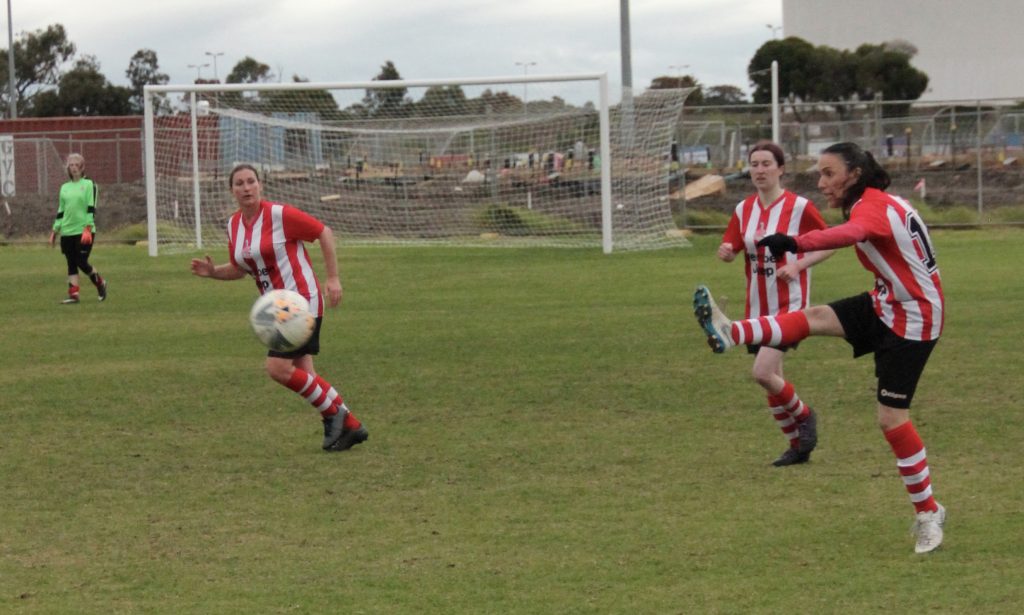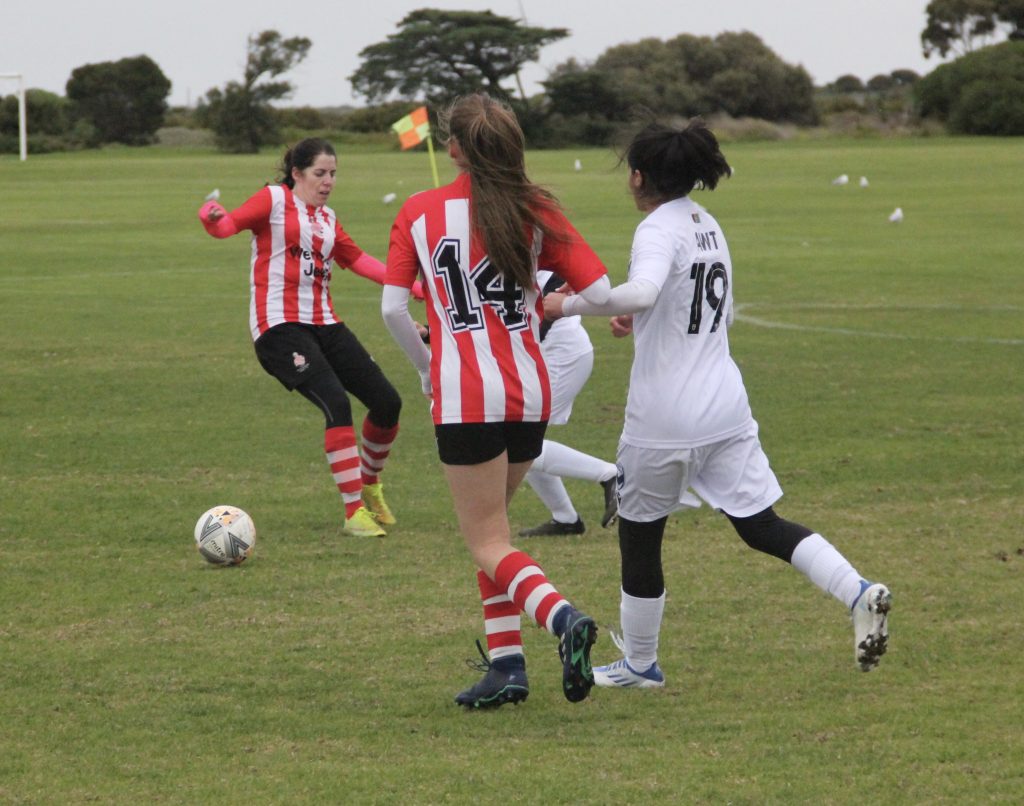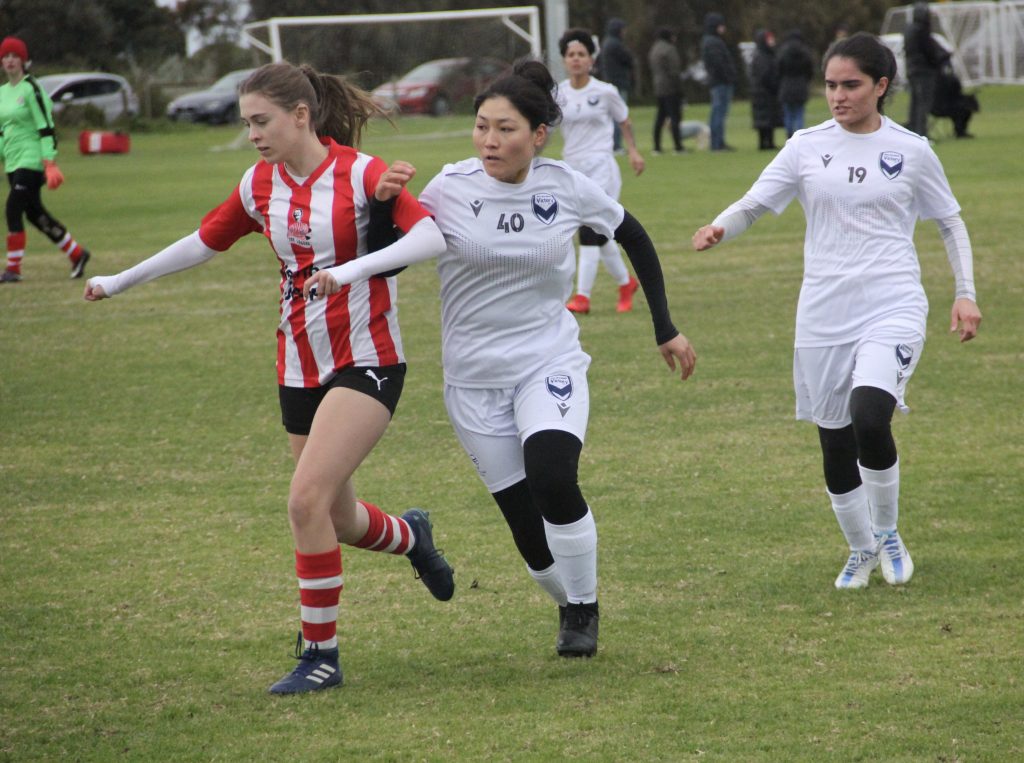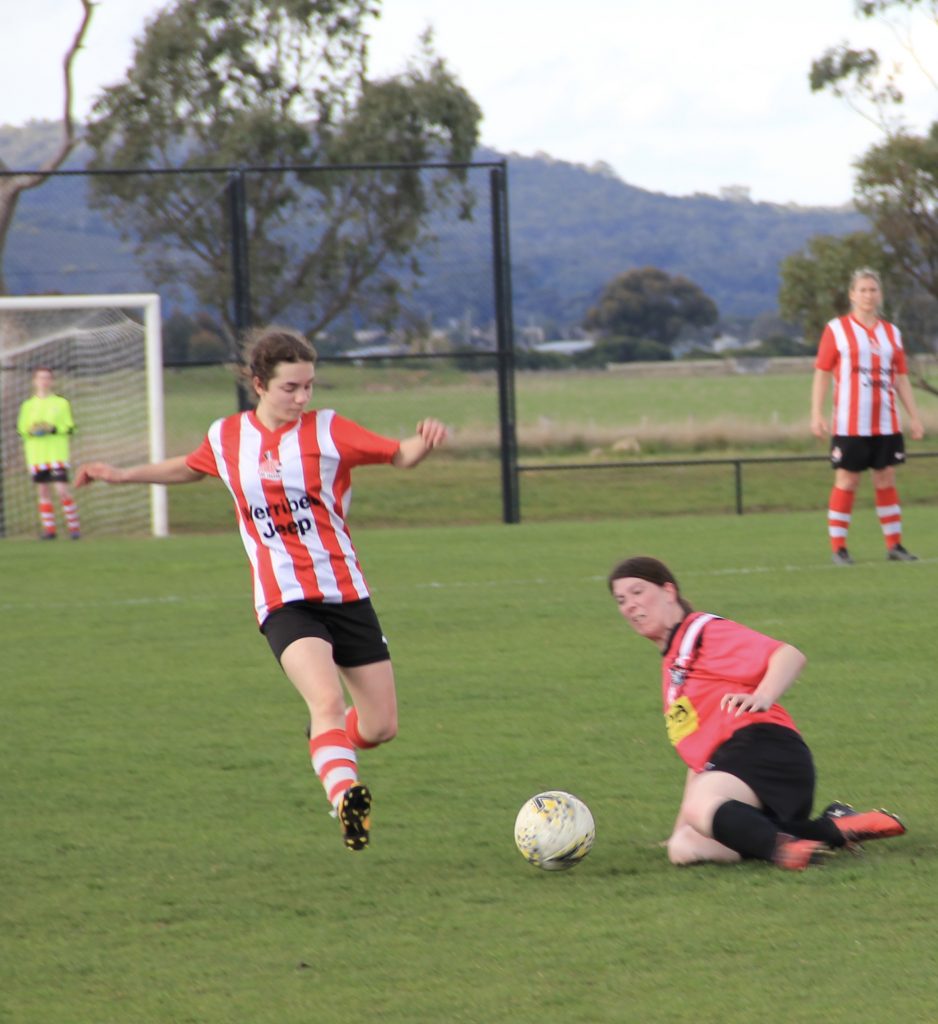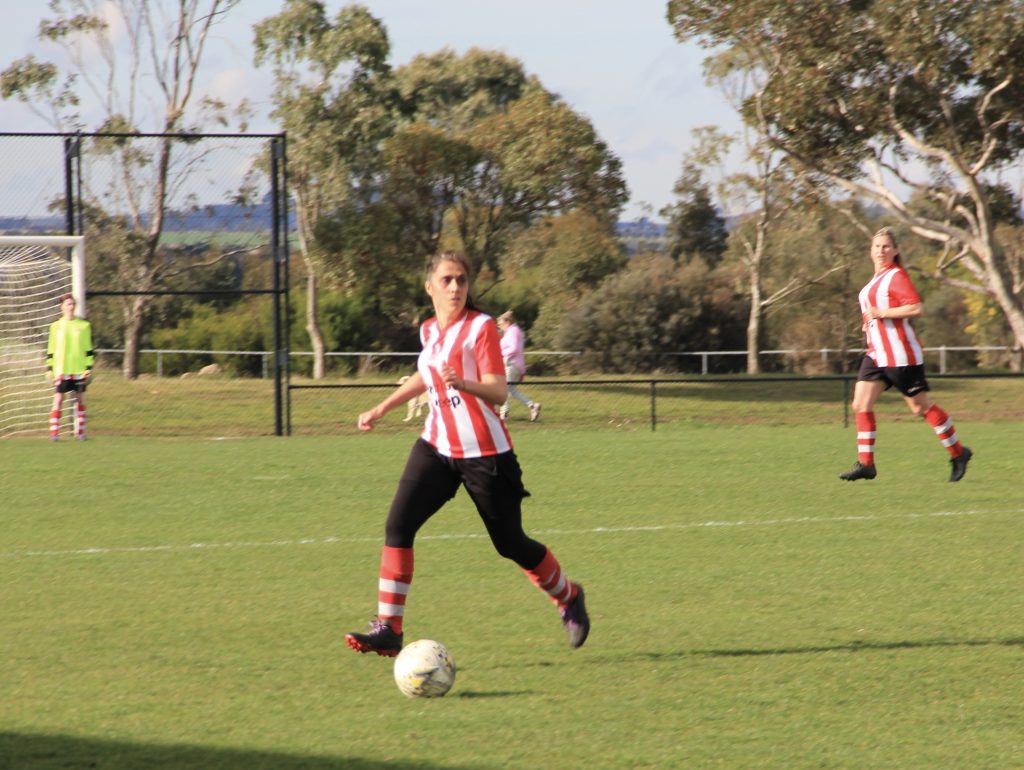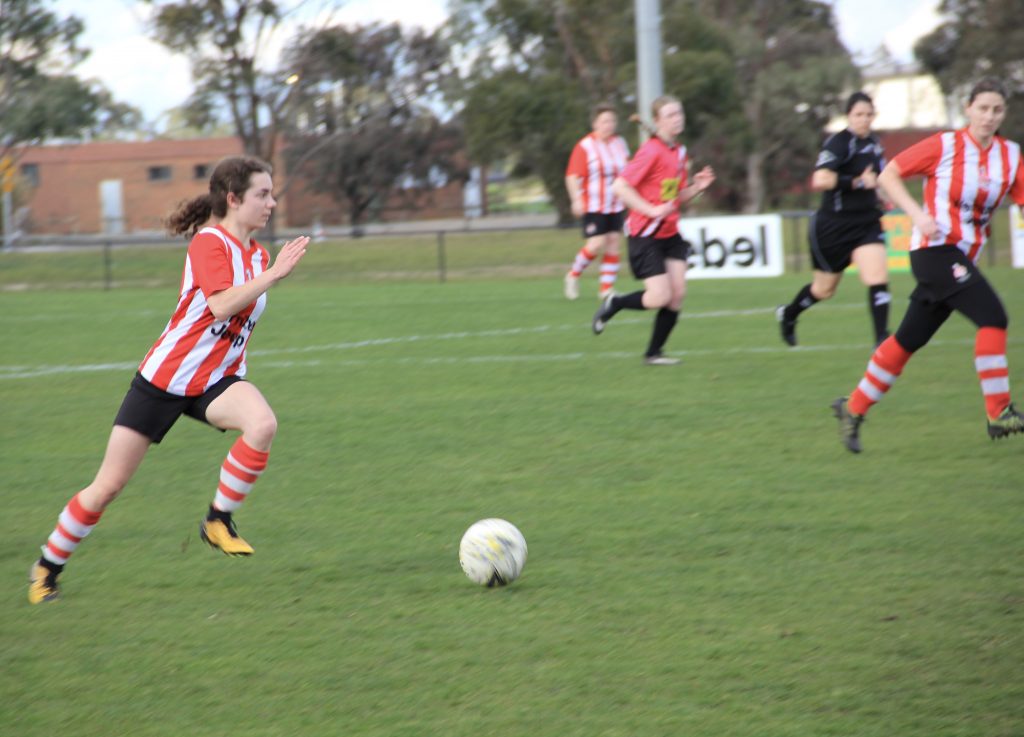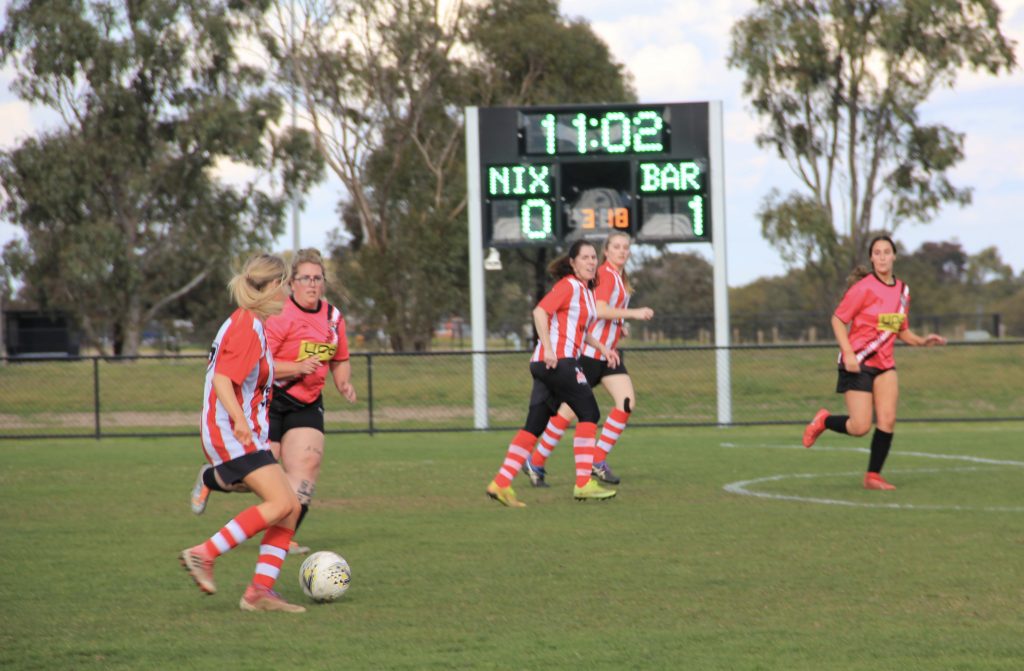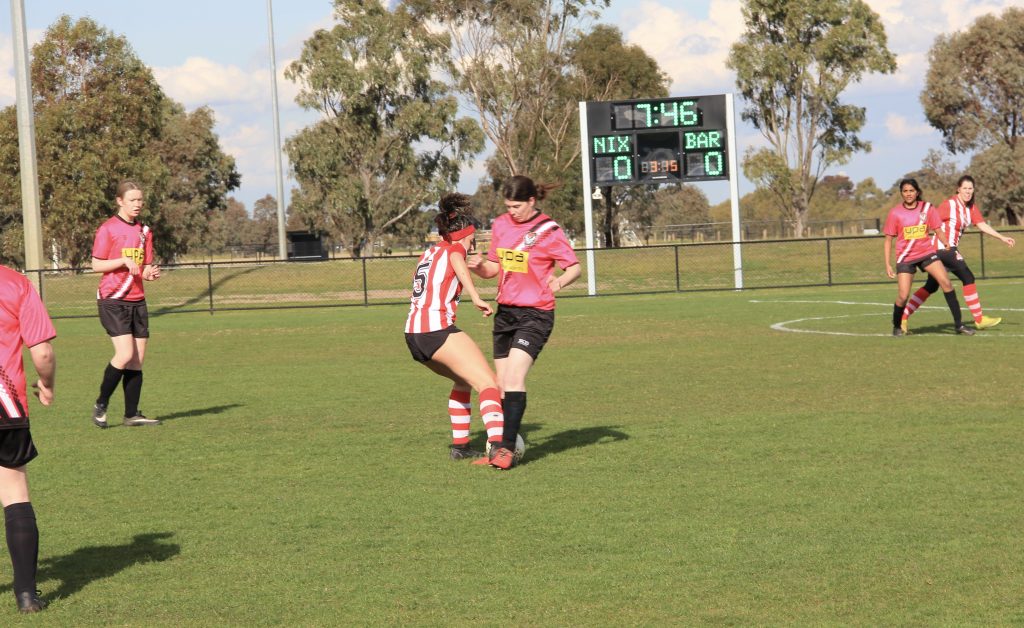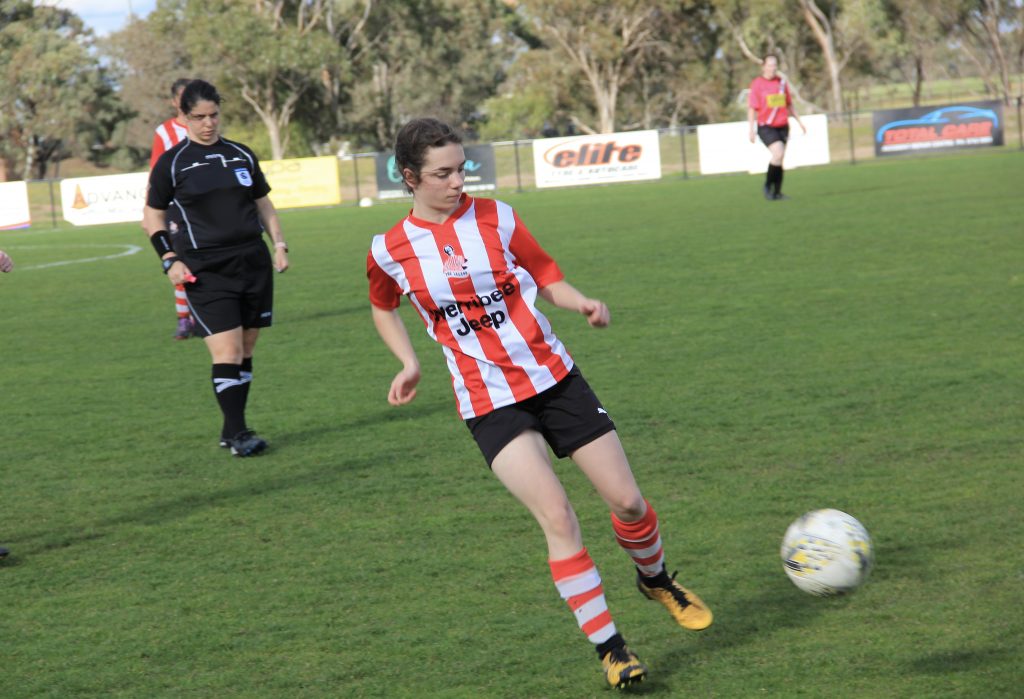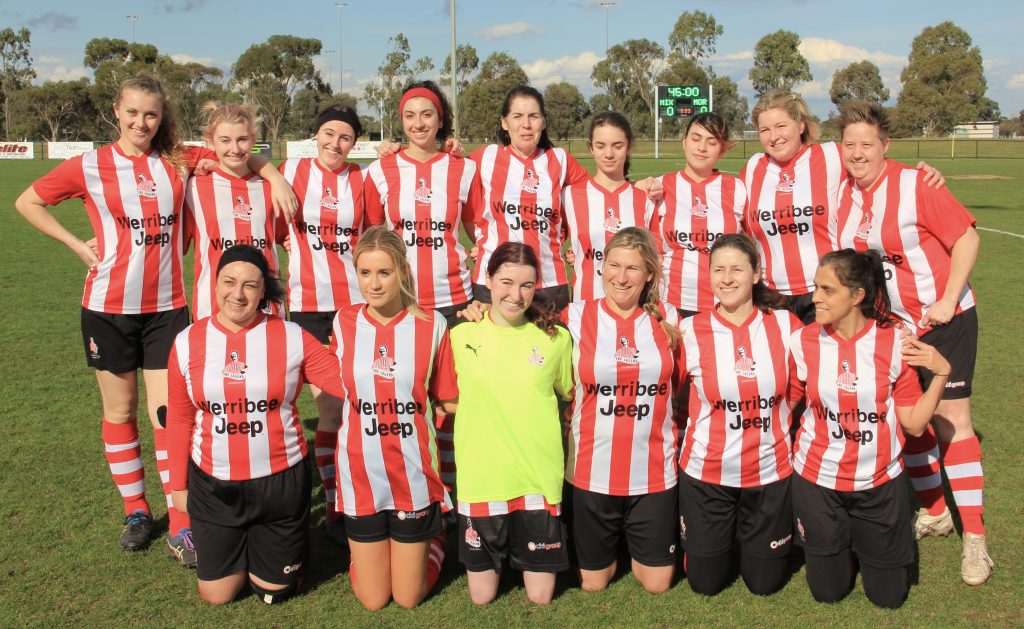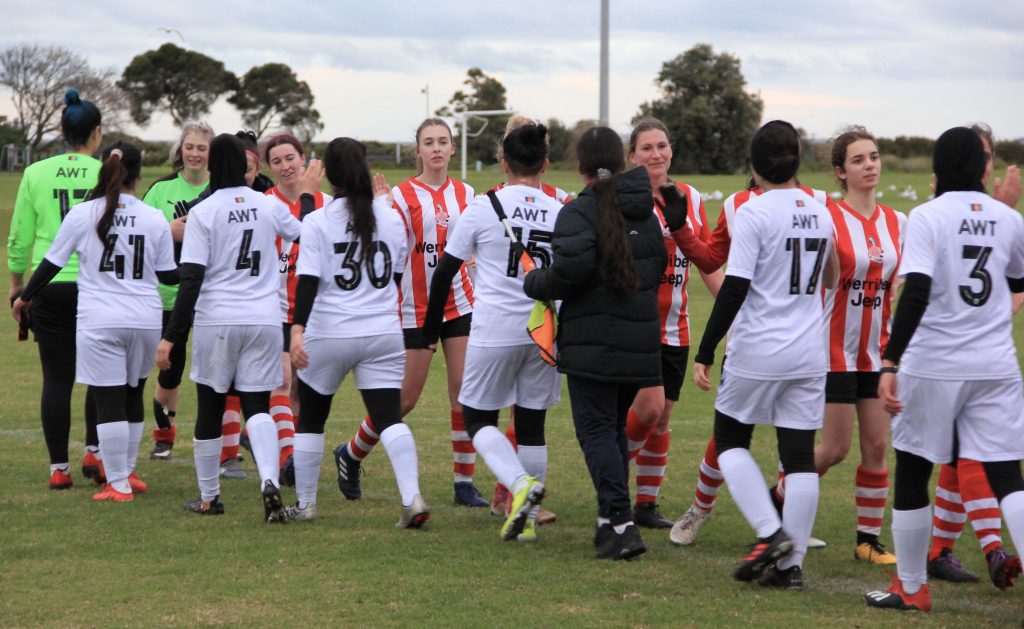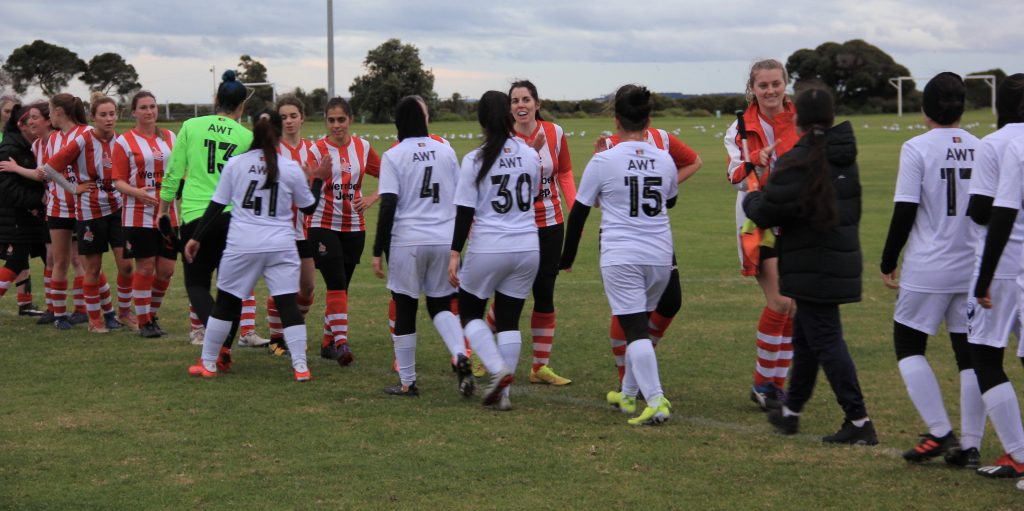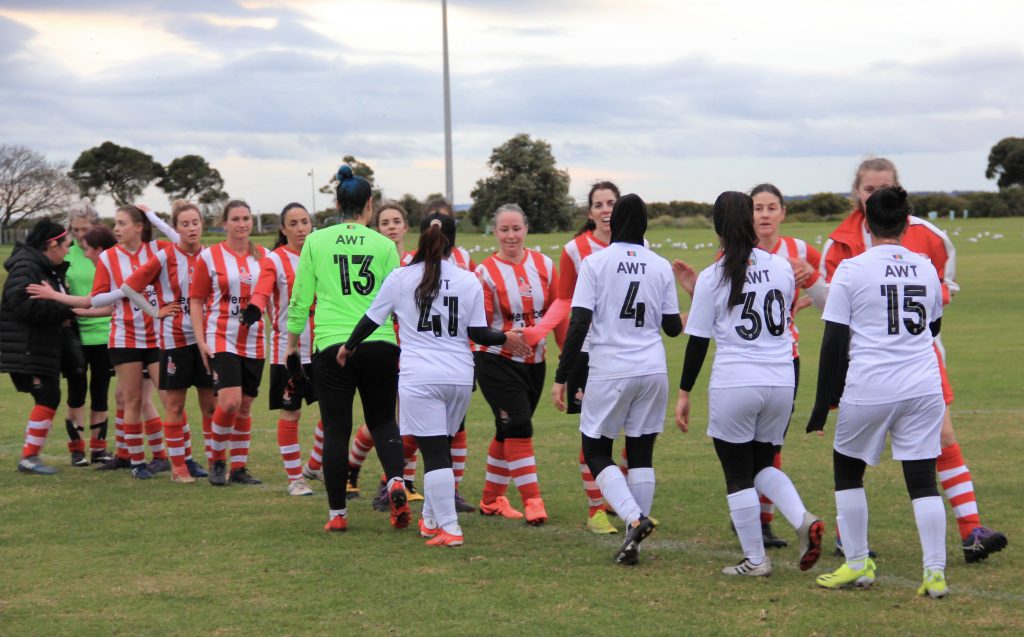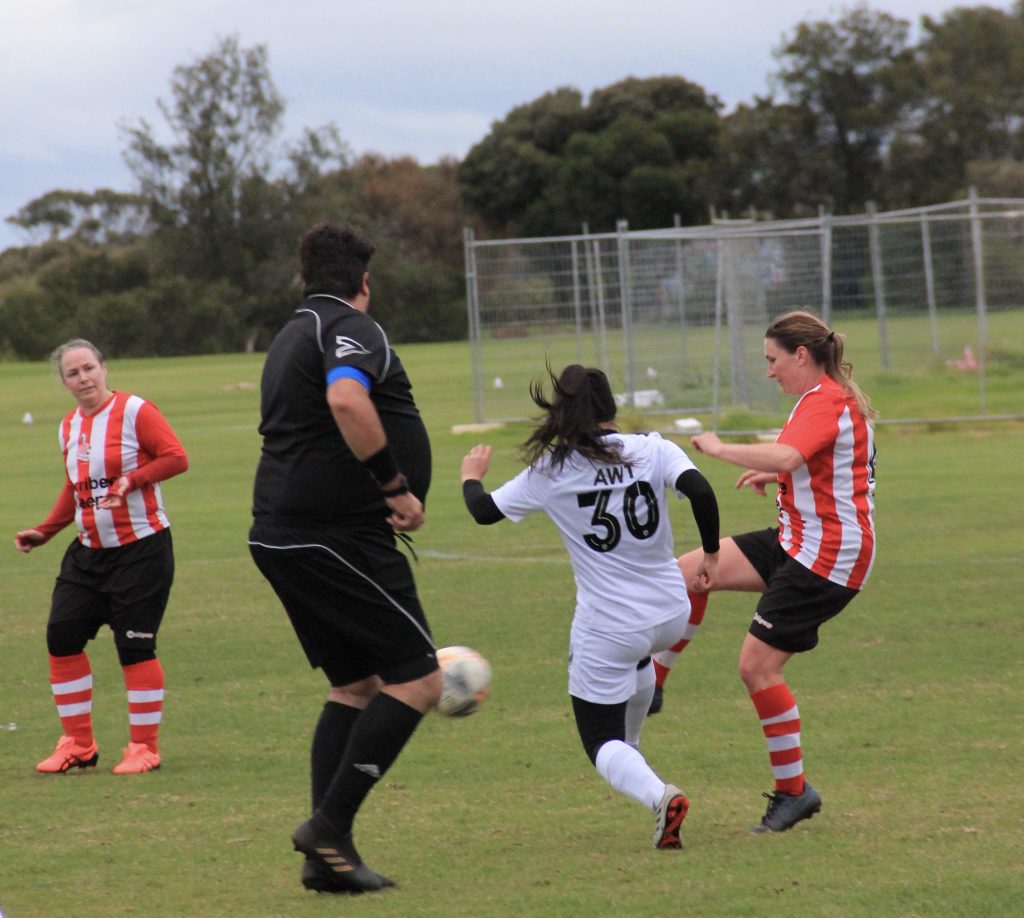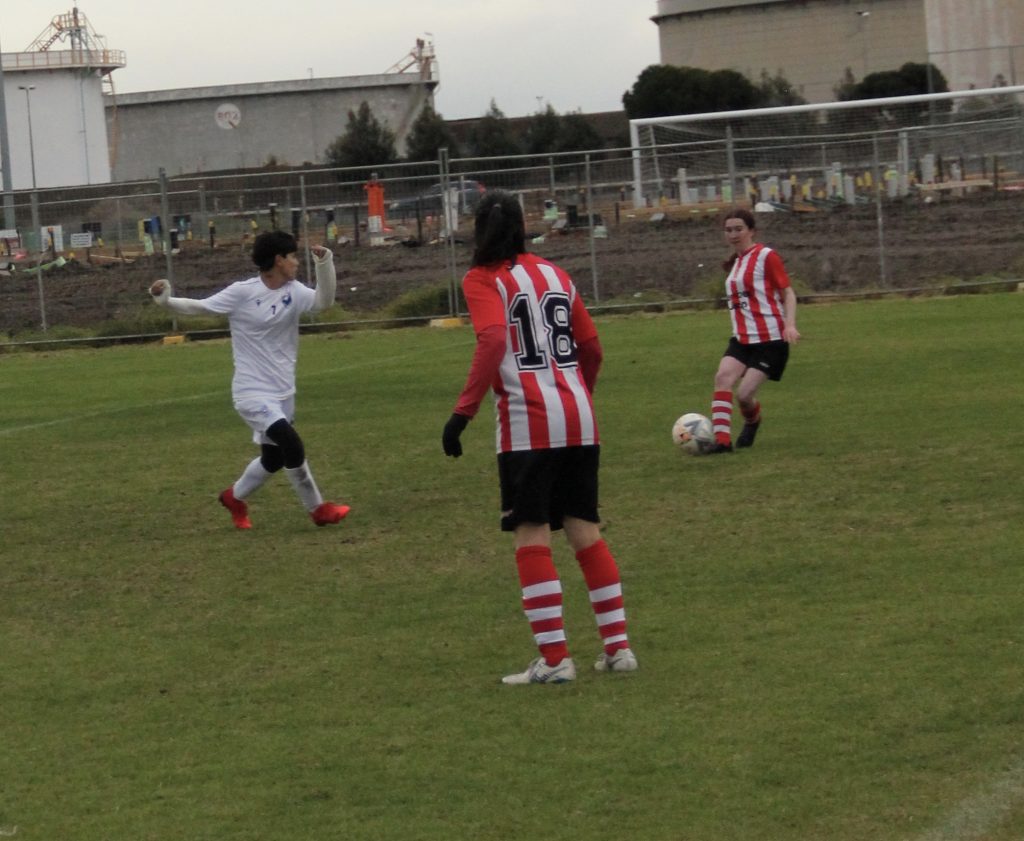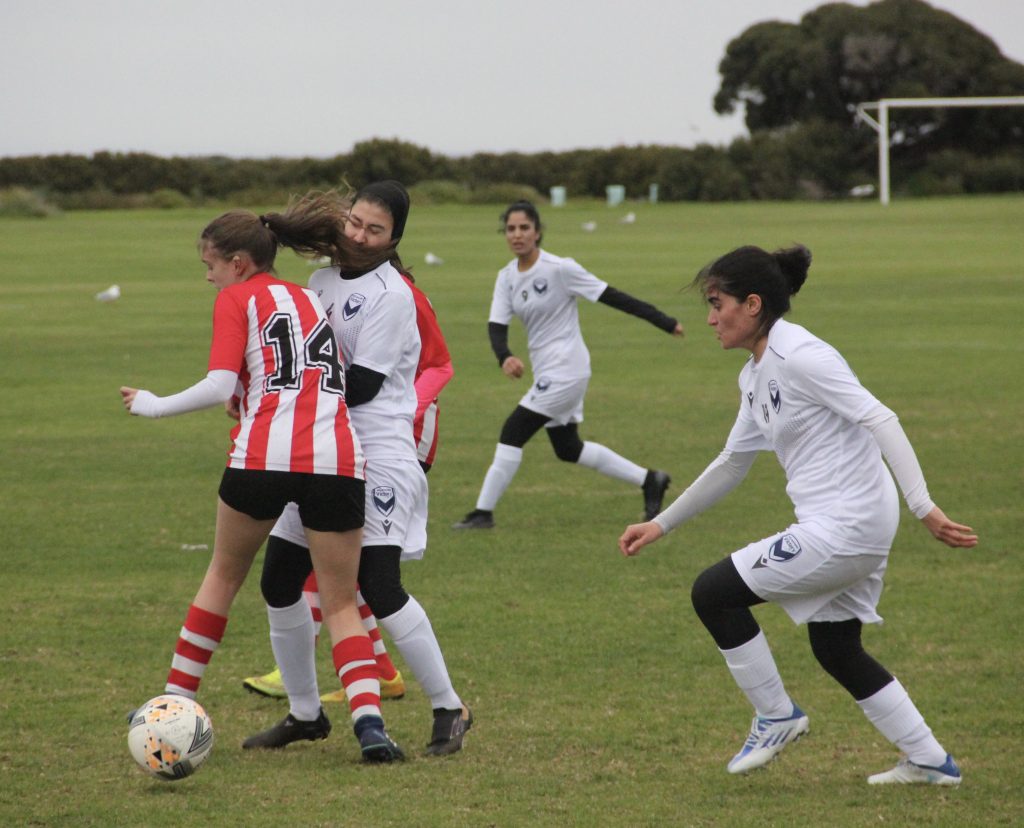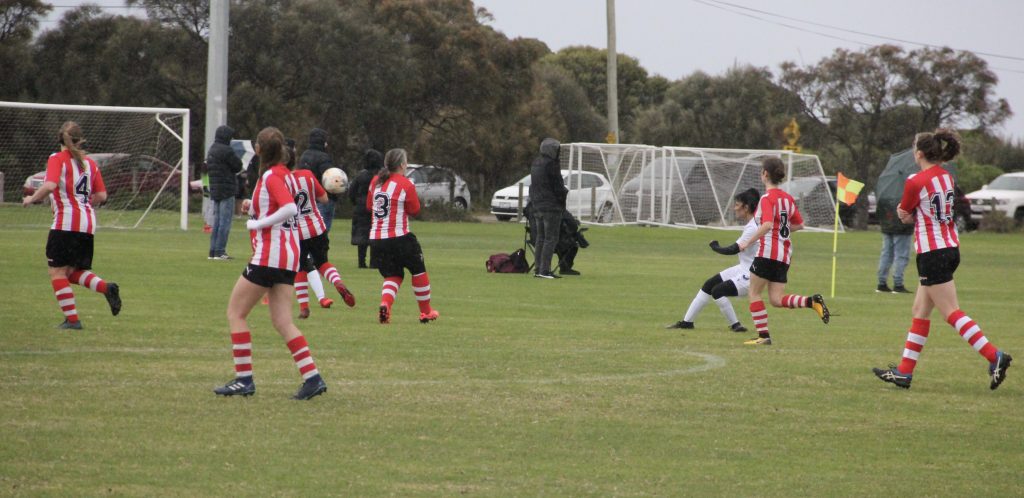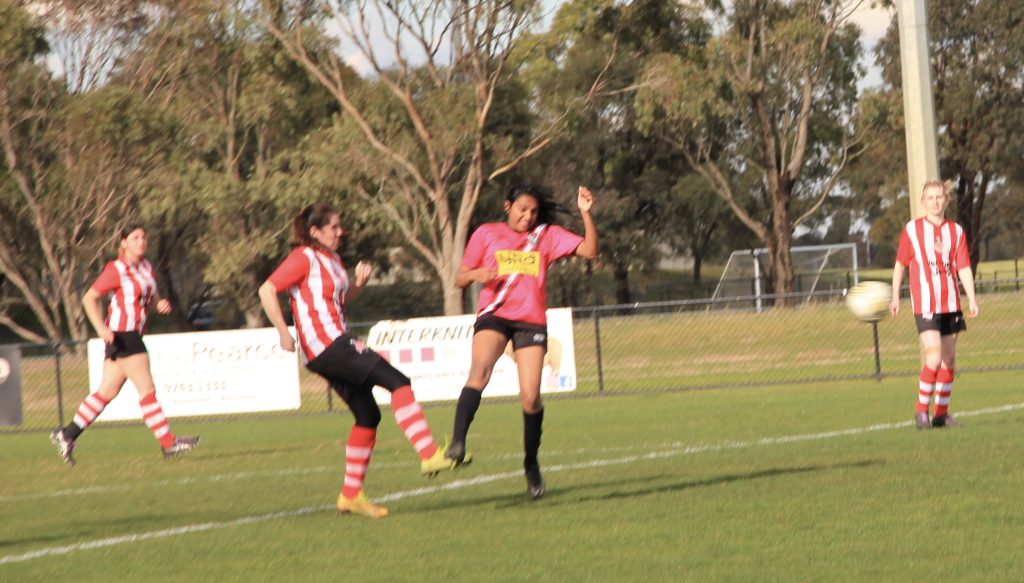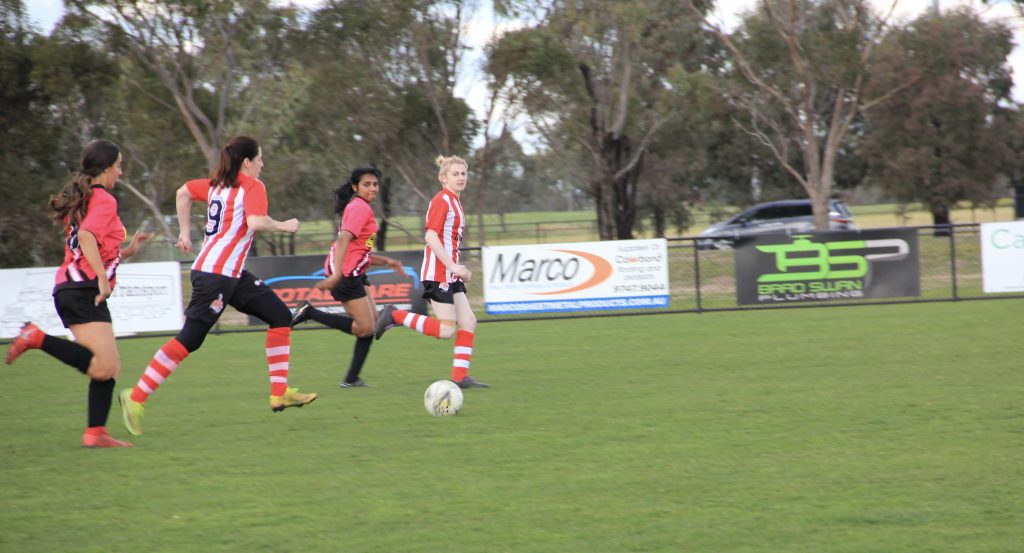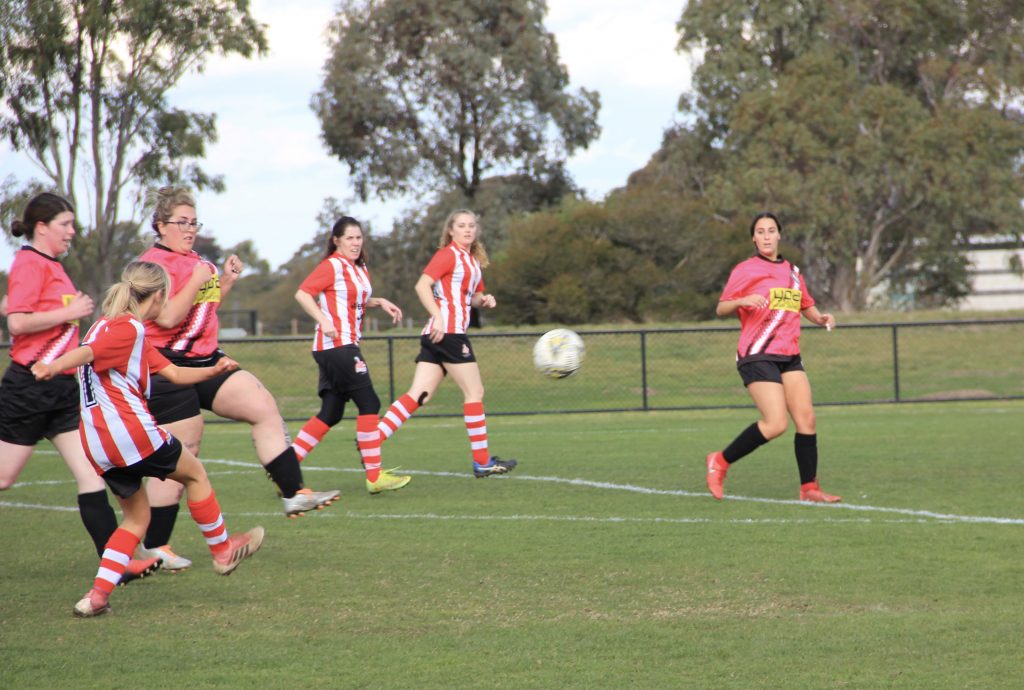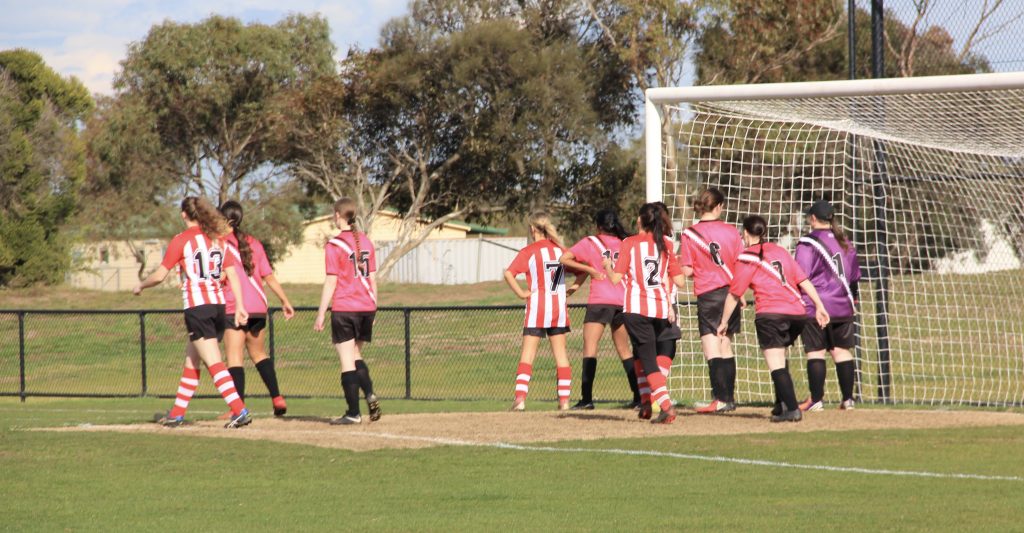 Photos from Katrina.
24 Apr 22. Over 45's   v   Melb Uni.





1 May 22. Laverton 2  v  45's 8.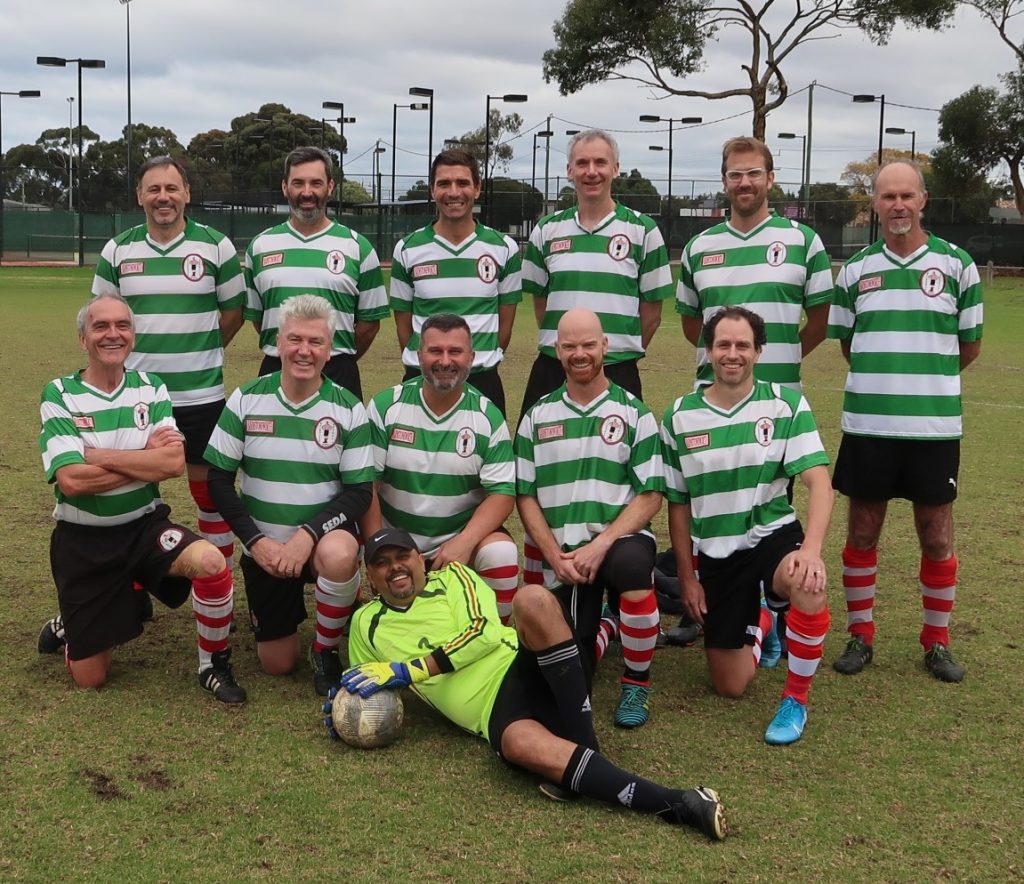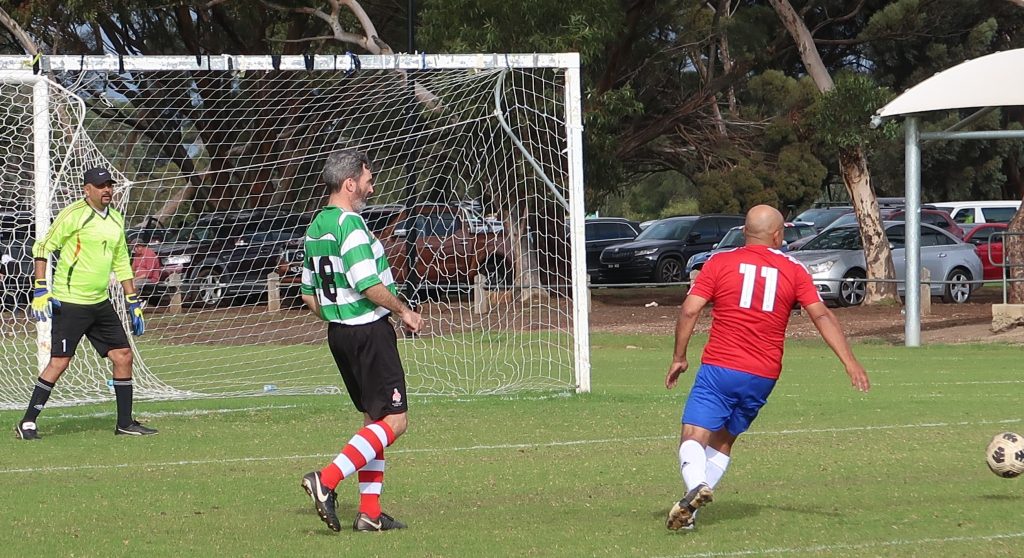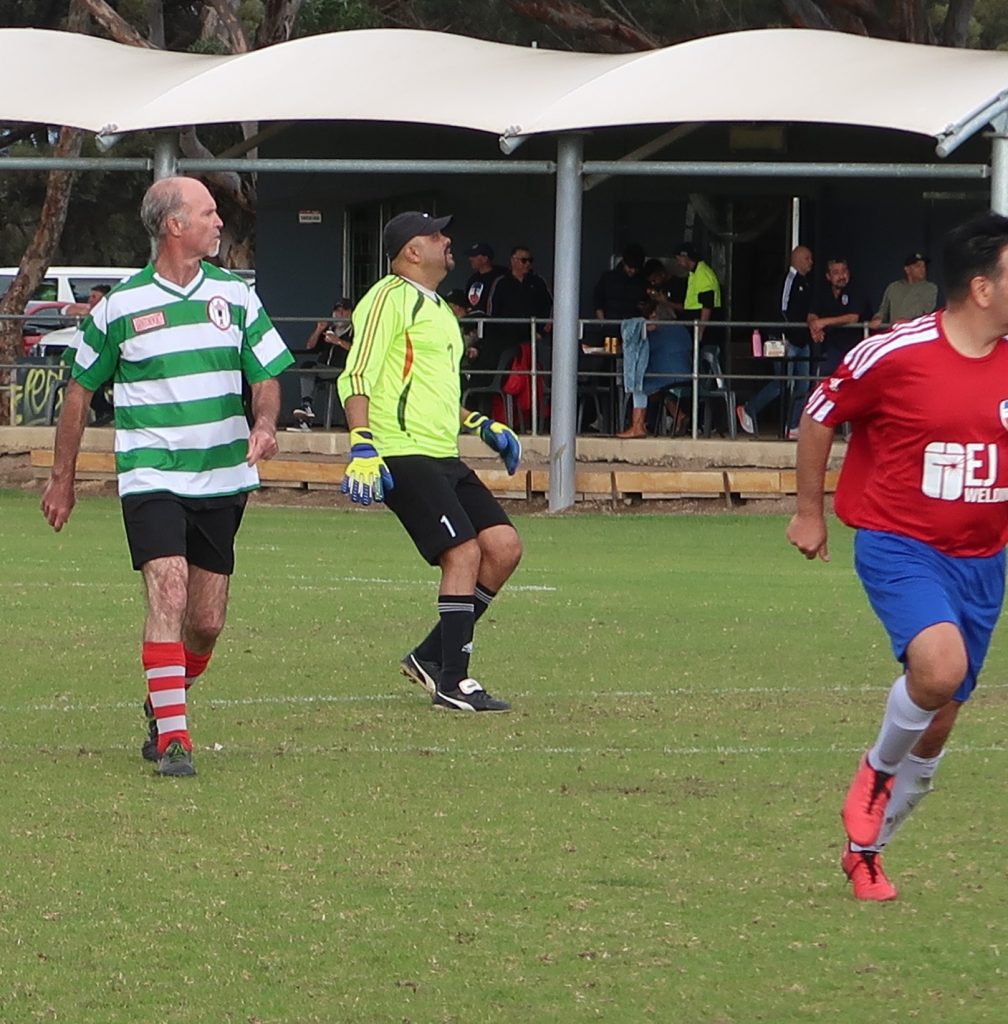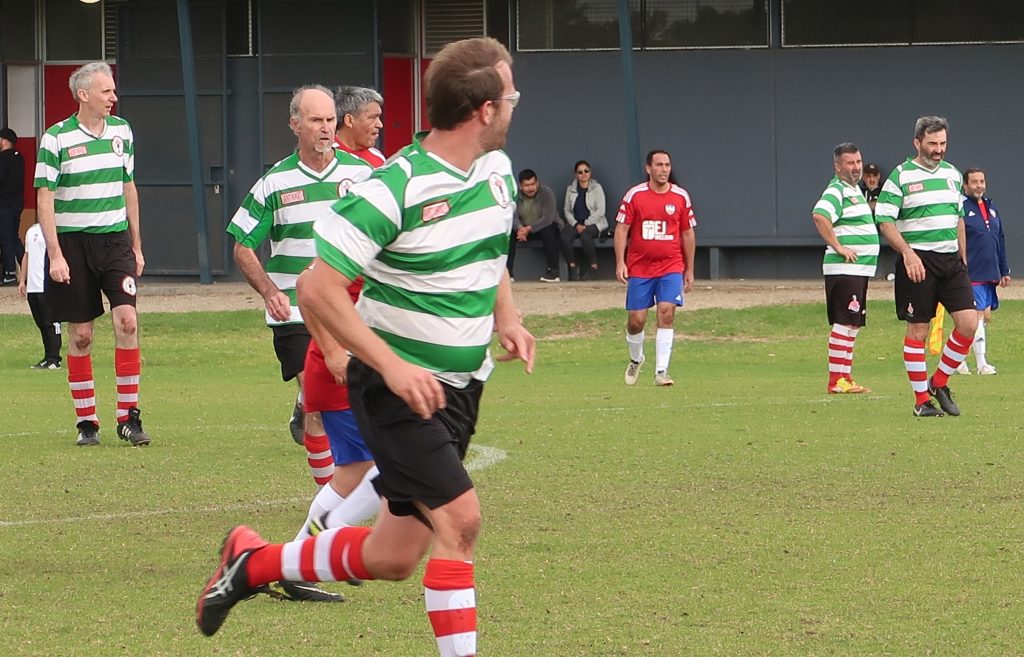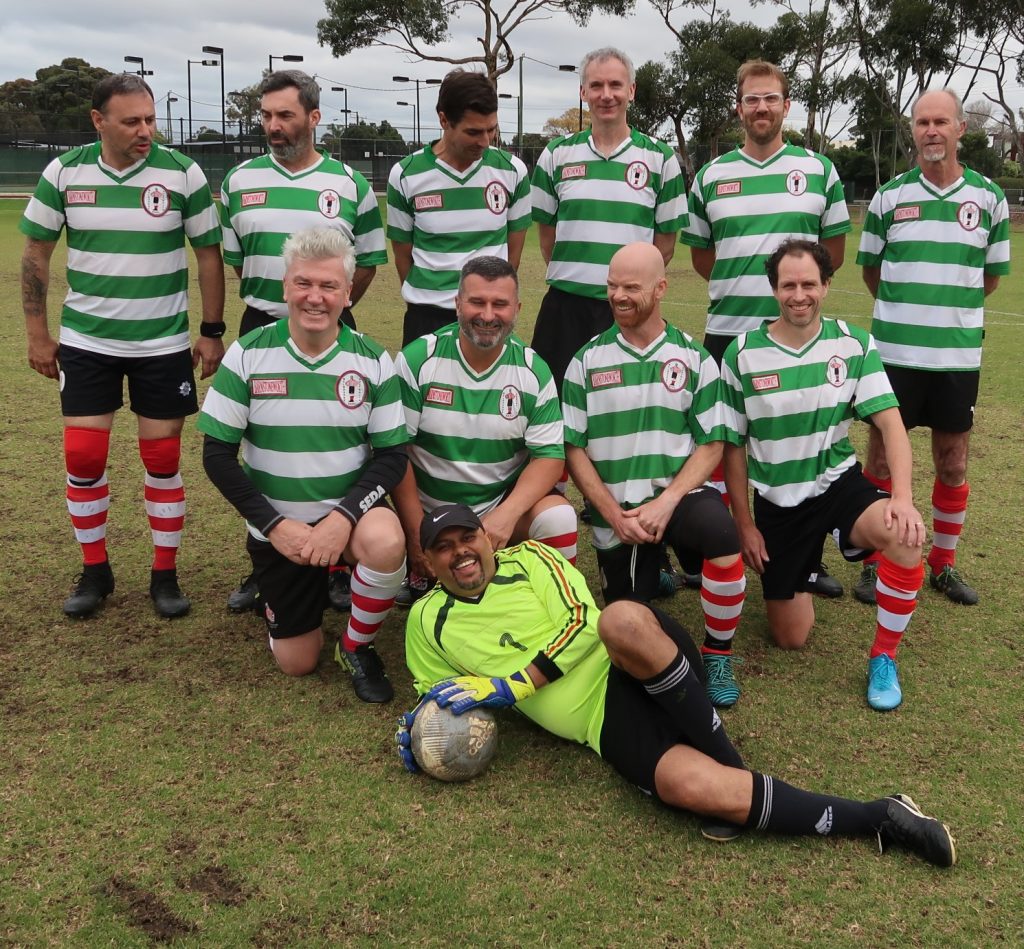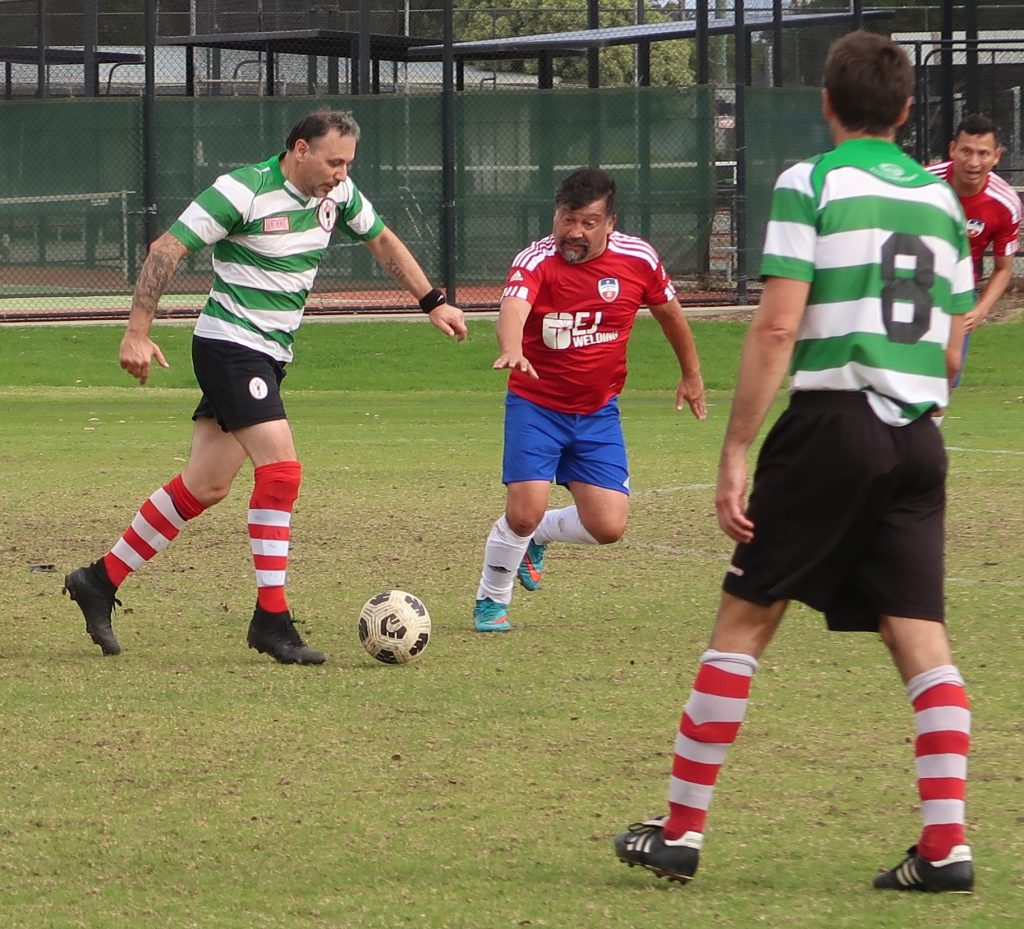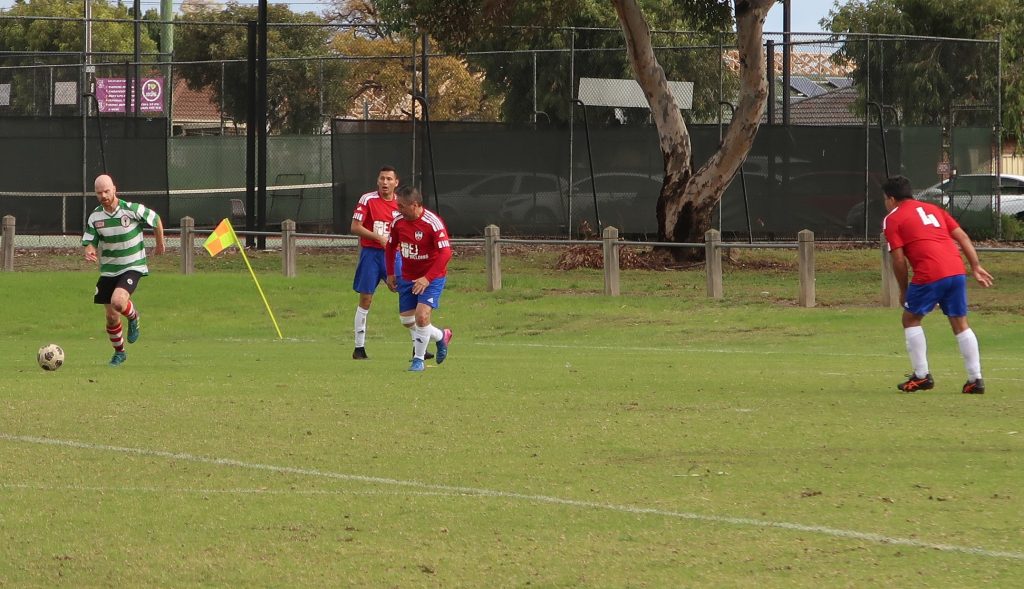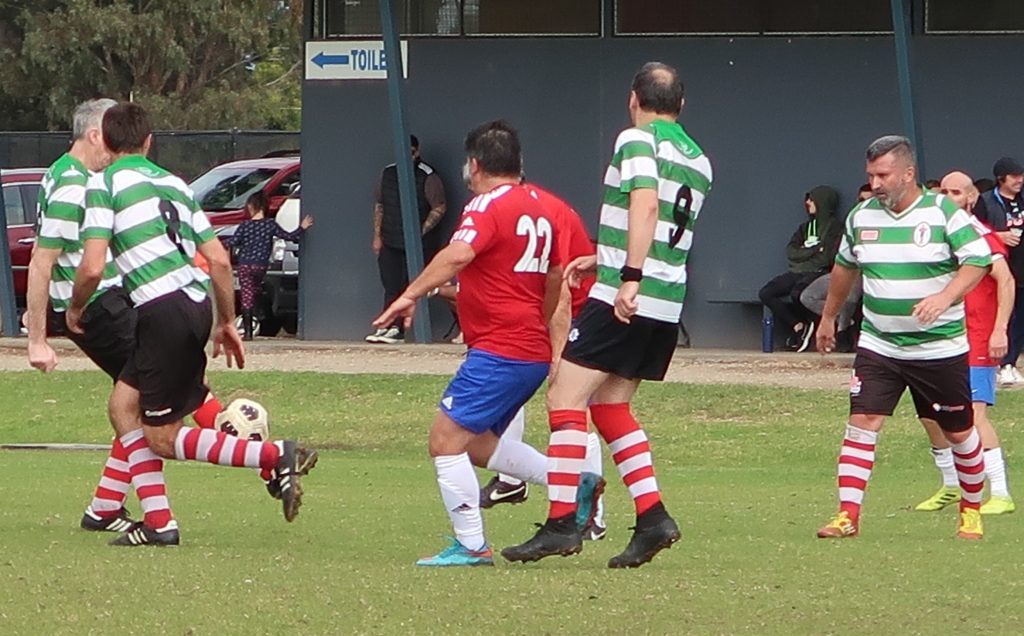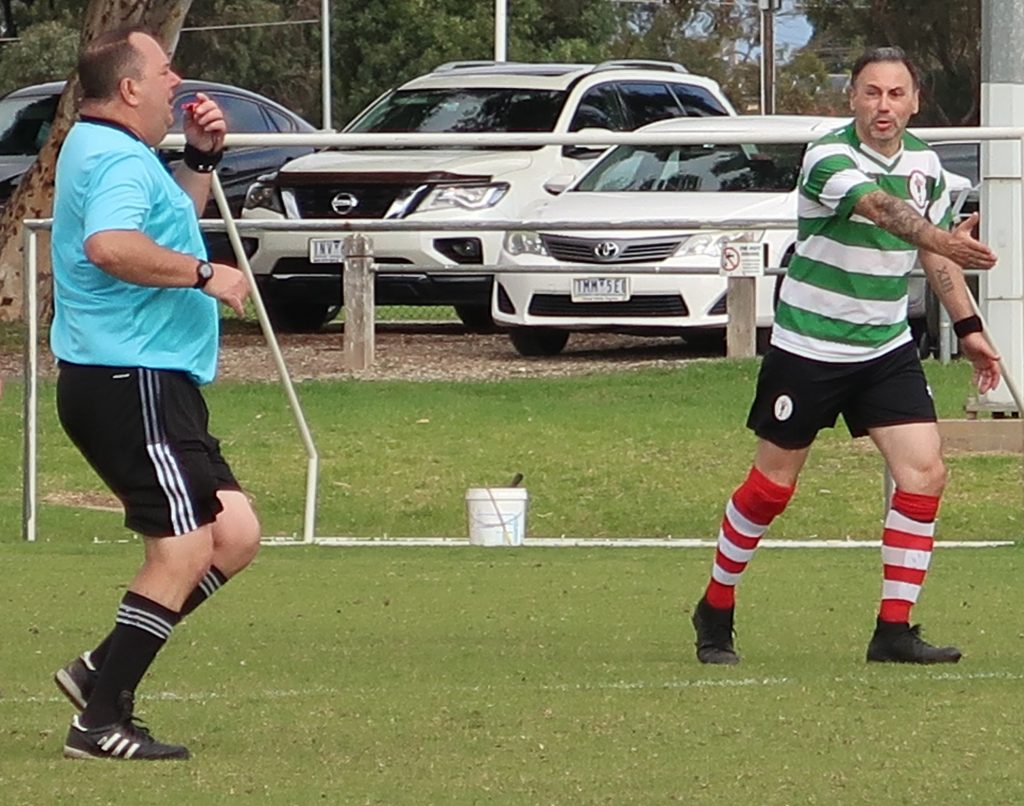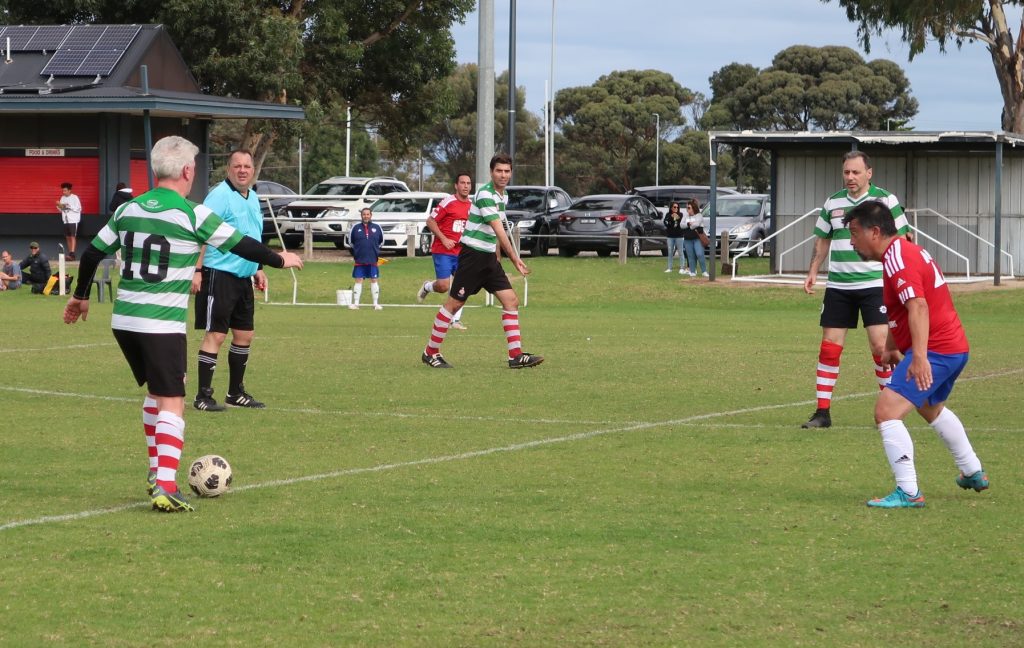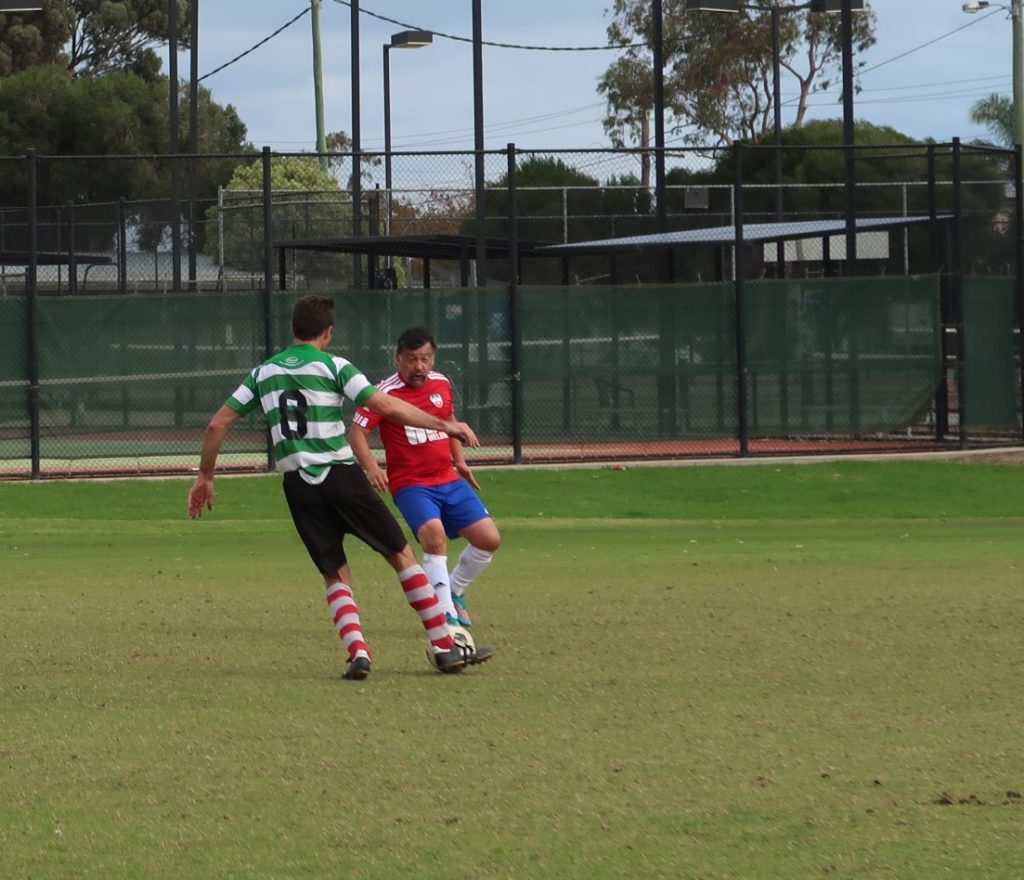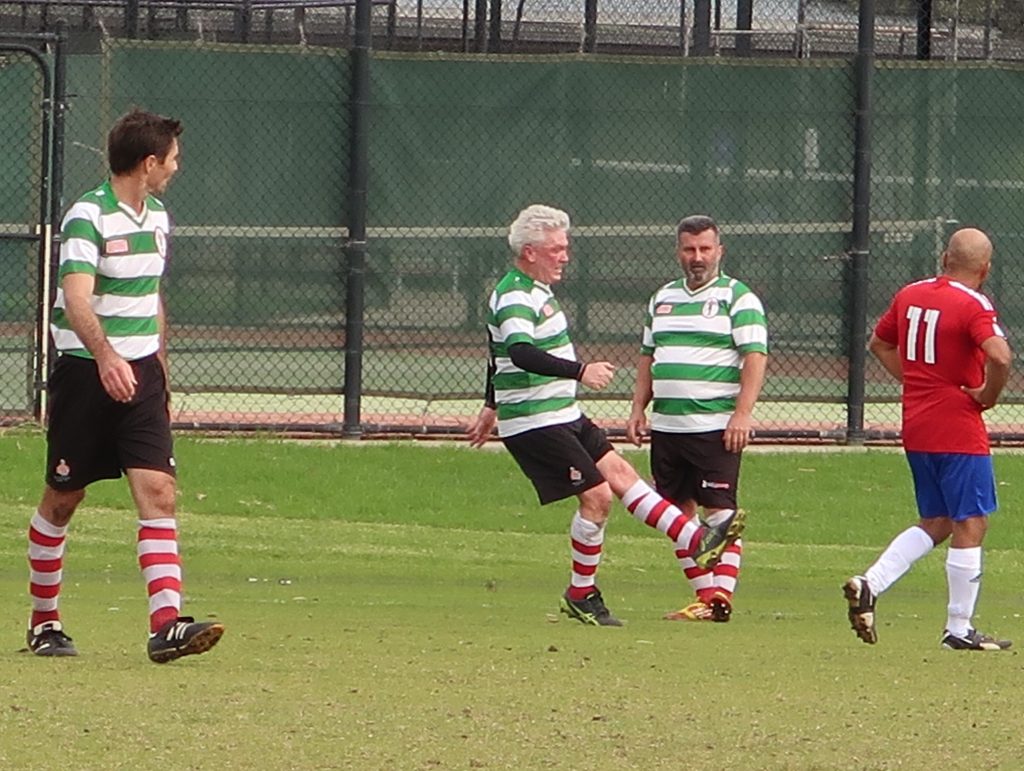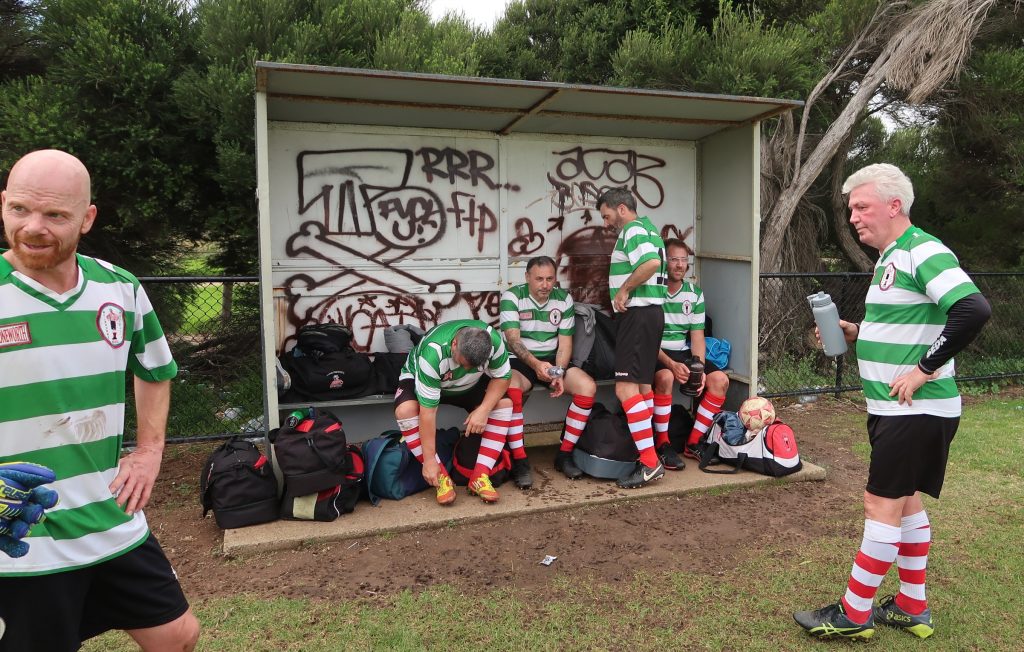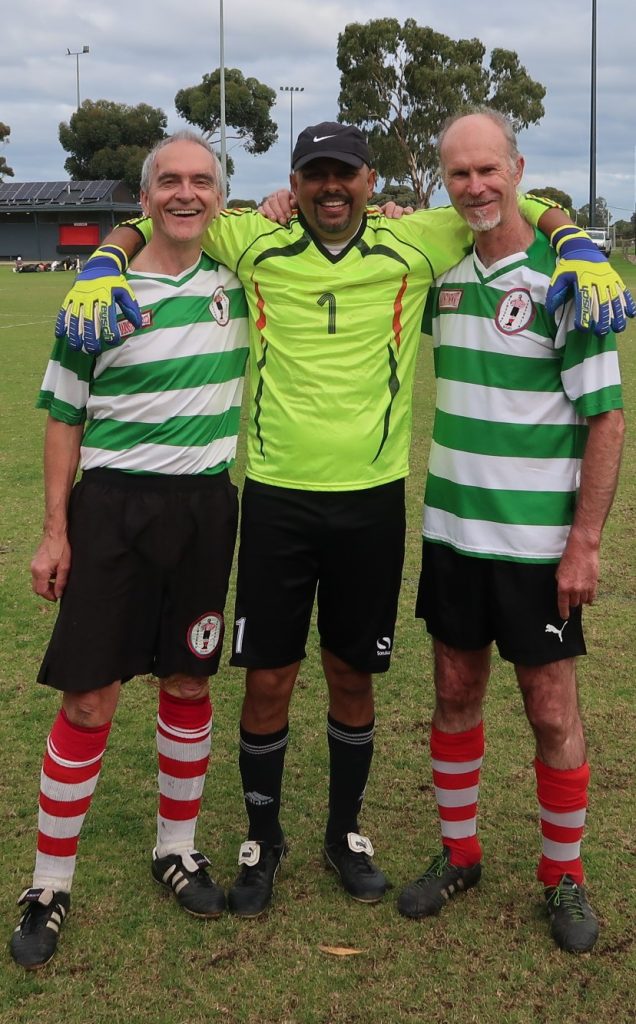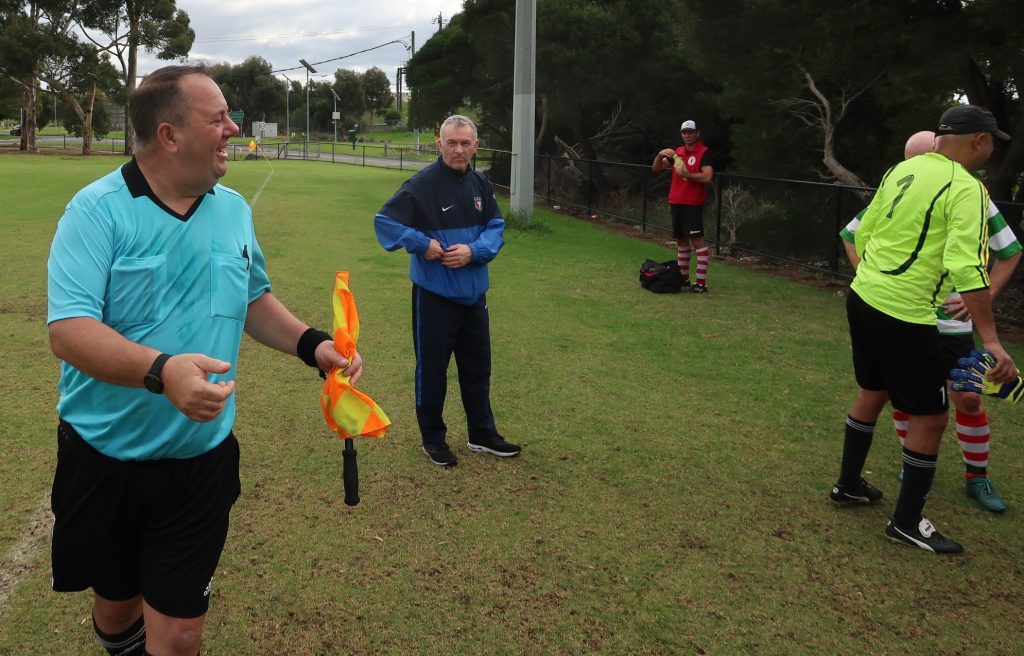 A few of the bhoys having  reminiscence of the game, and a wee cheeky swally, to keep their tongues wet.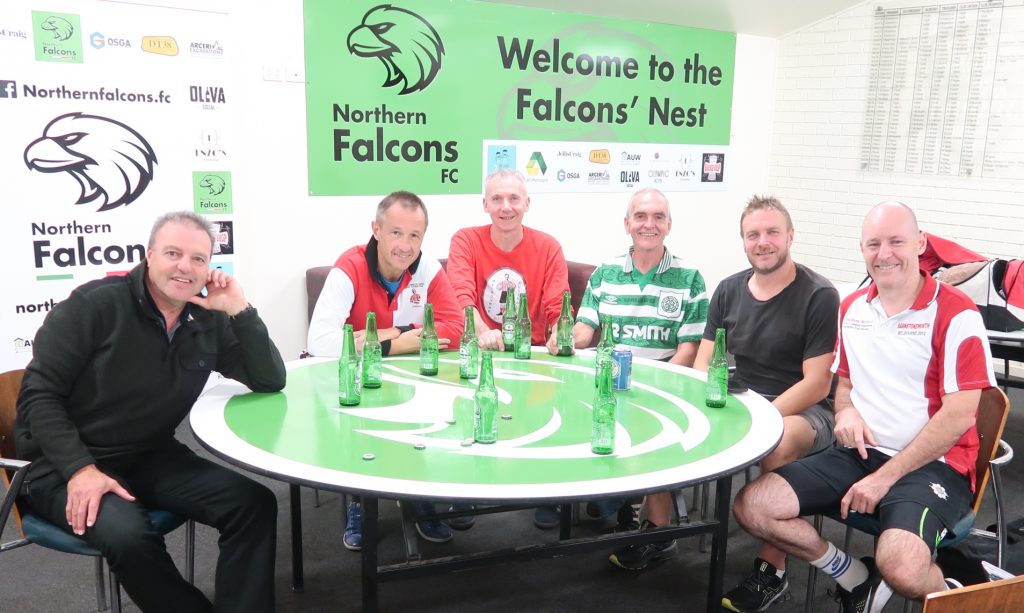 Club song and video.
Highlight the address below, then right click, and 'go to'.
https://youtu.be/mdQ7CZJIBCA

BUFC Melbourne Over 45's 15 May 2022. MVI 6132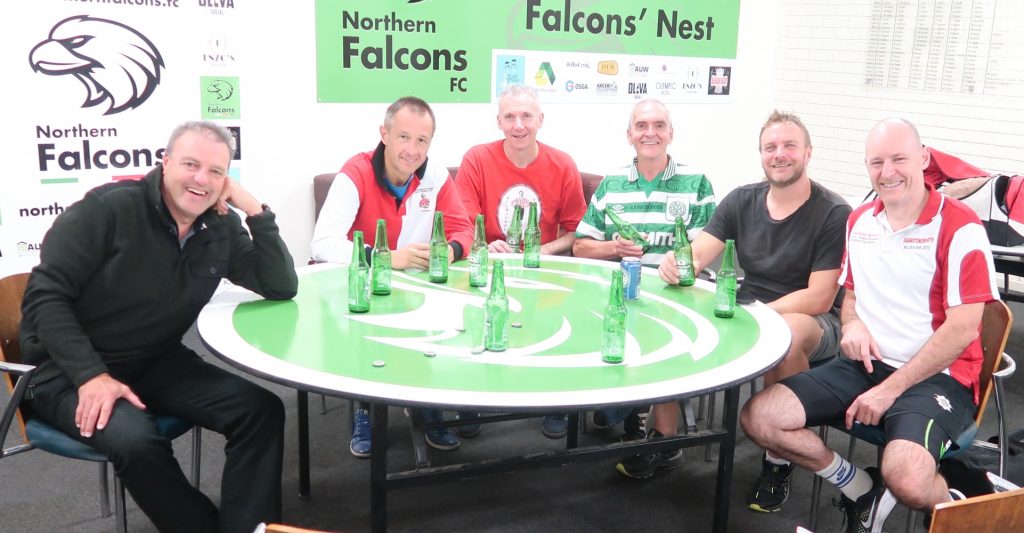 Photos and Video. Paterson B.
Some of the bhoys chilling, outside our temporary canteen. Oh yea, Jimmy G turned up.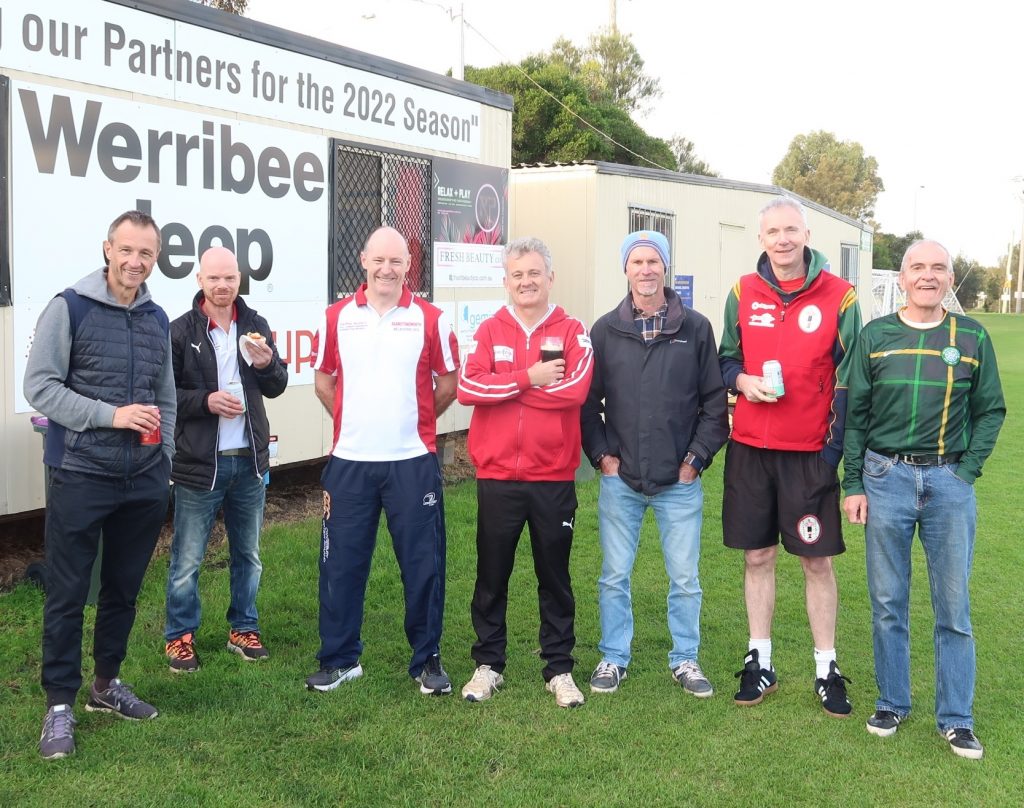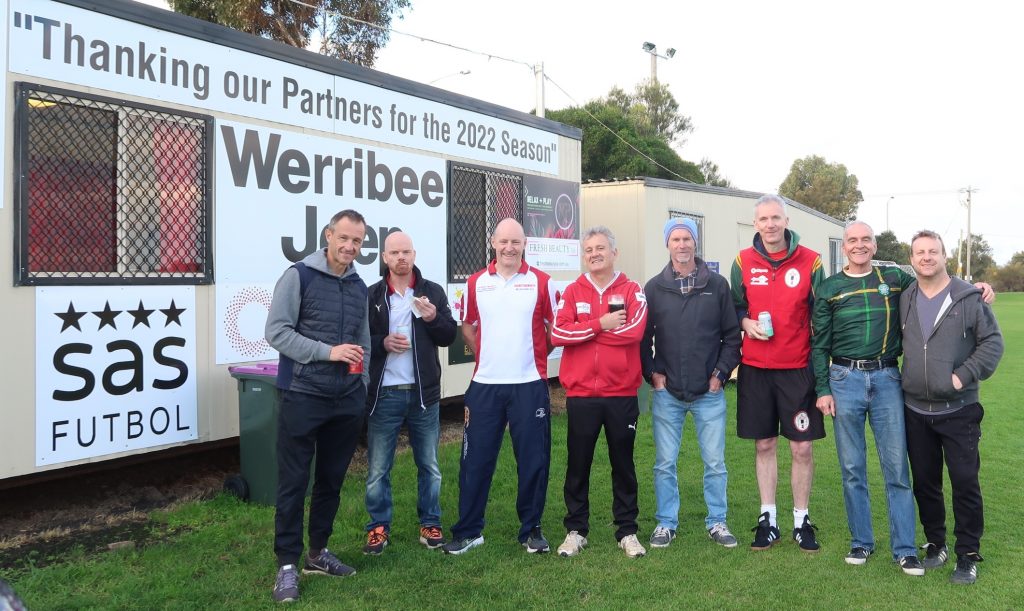 End of Season Function. 1 October 2022.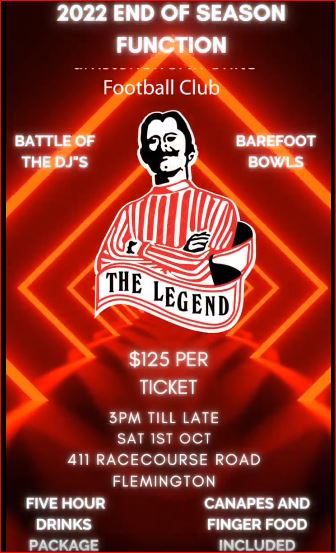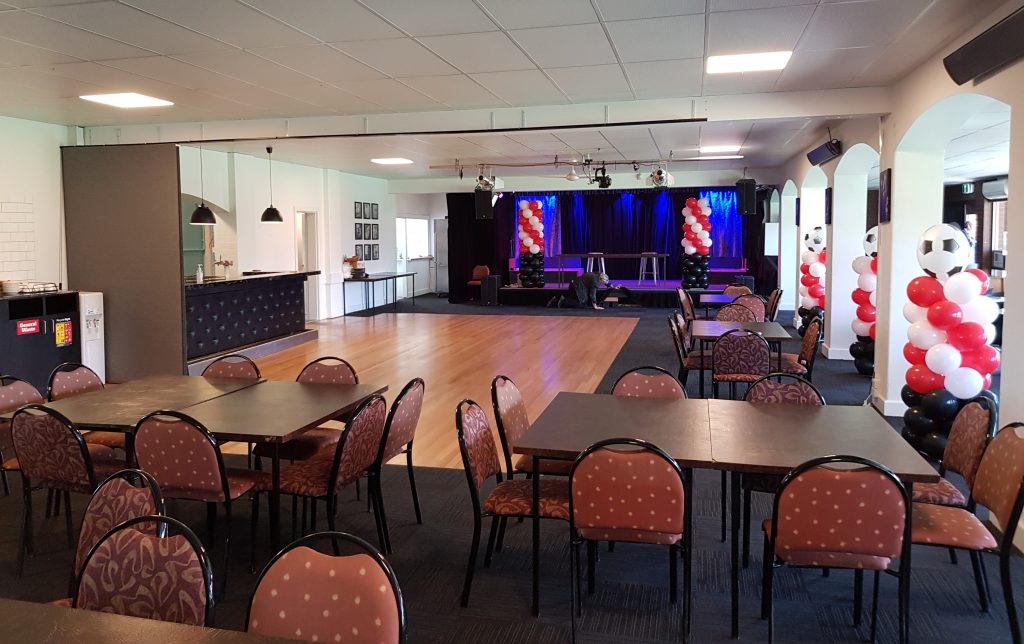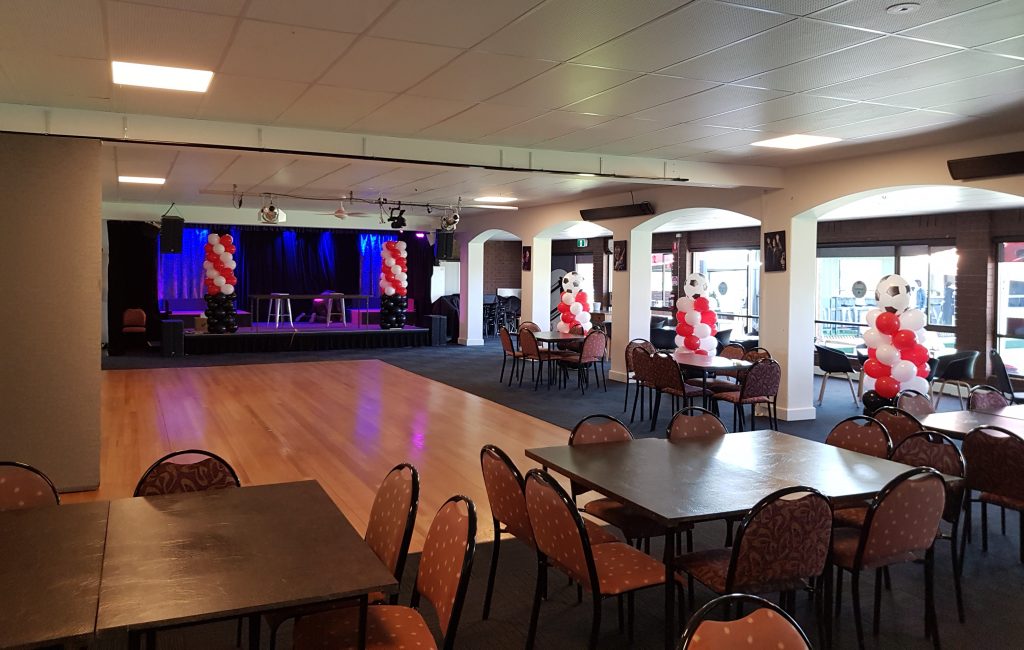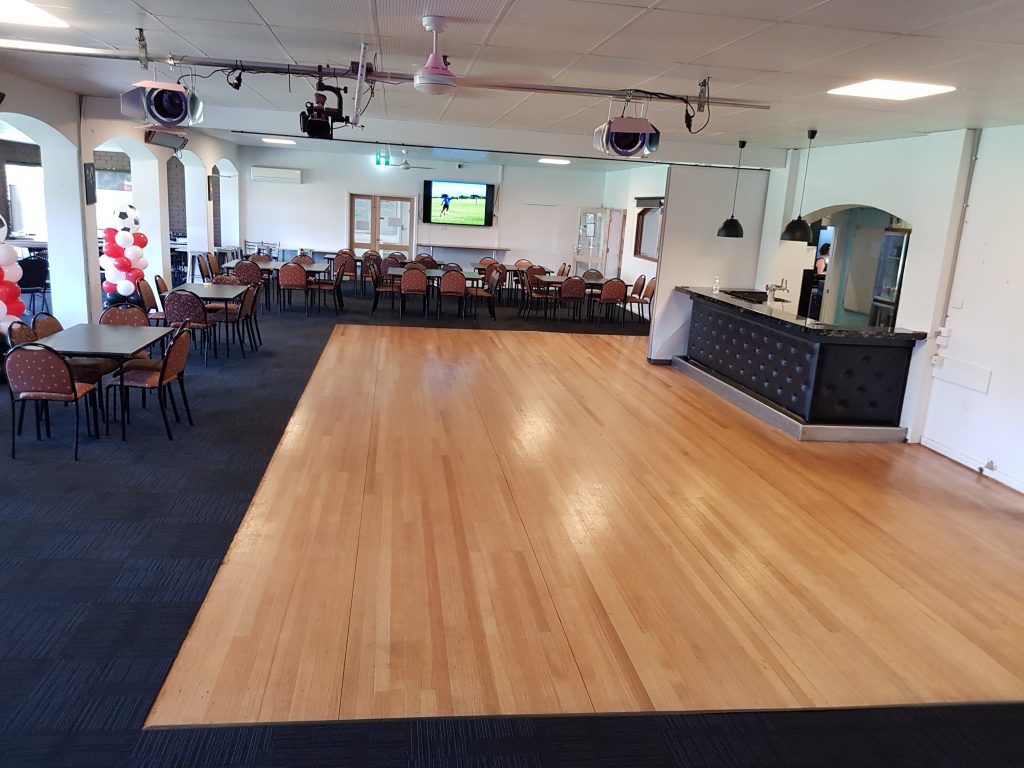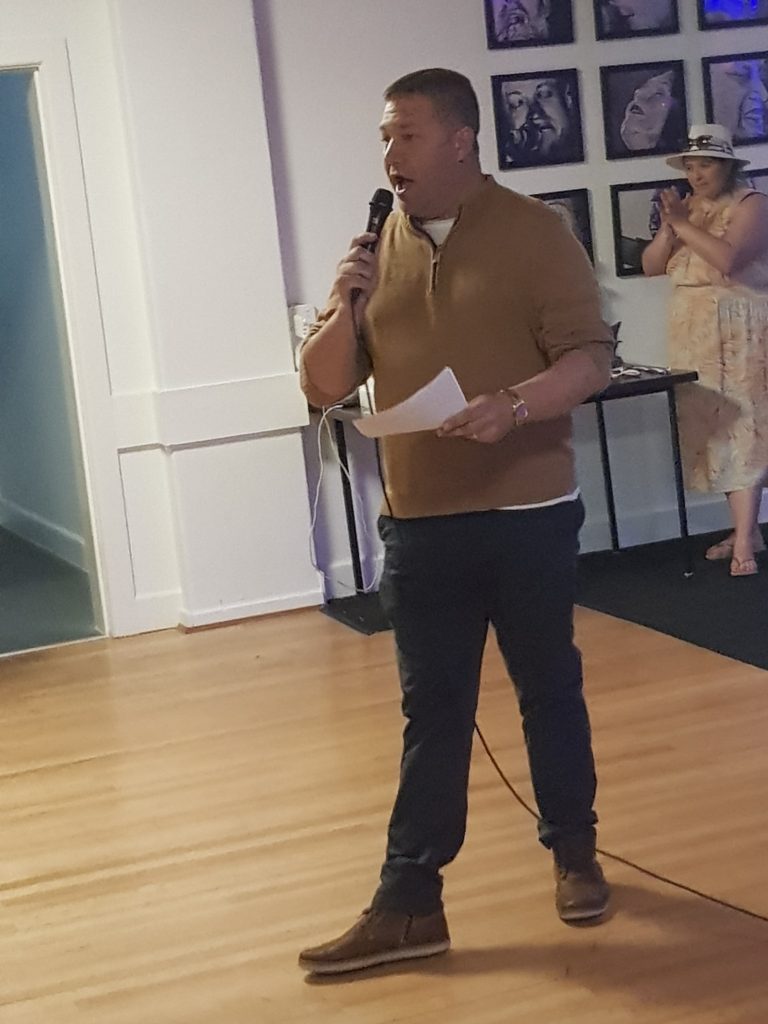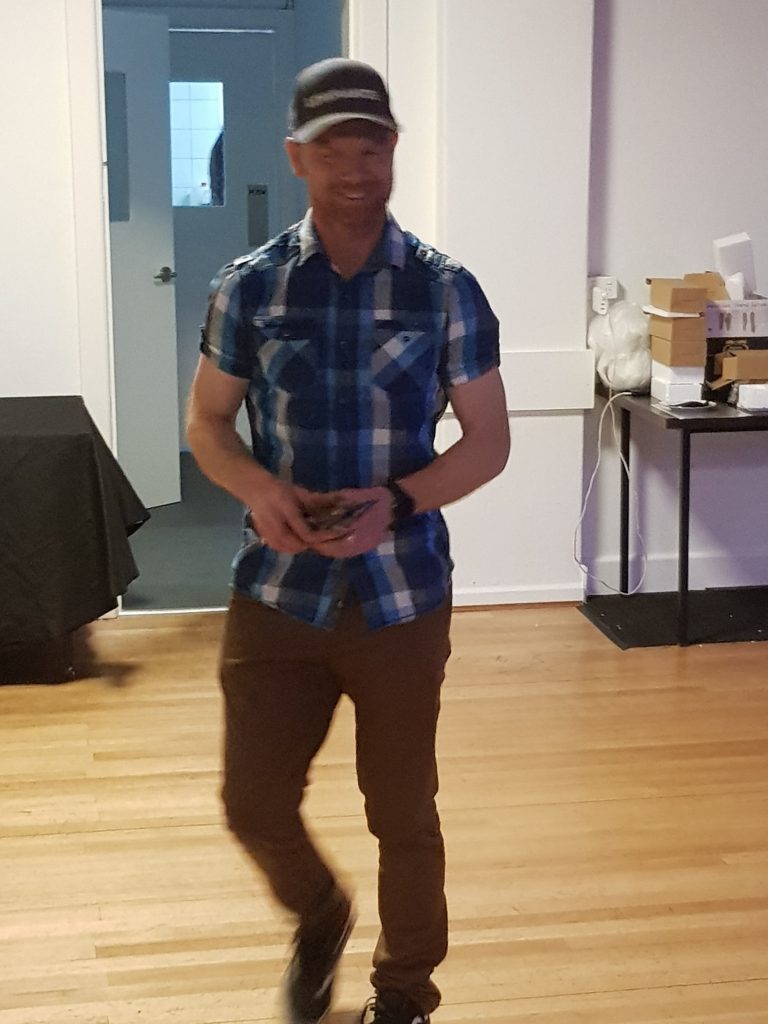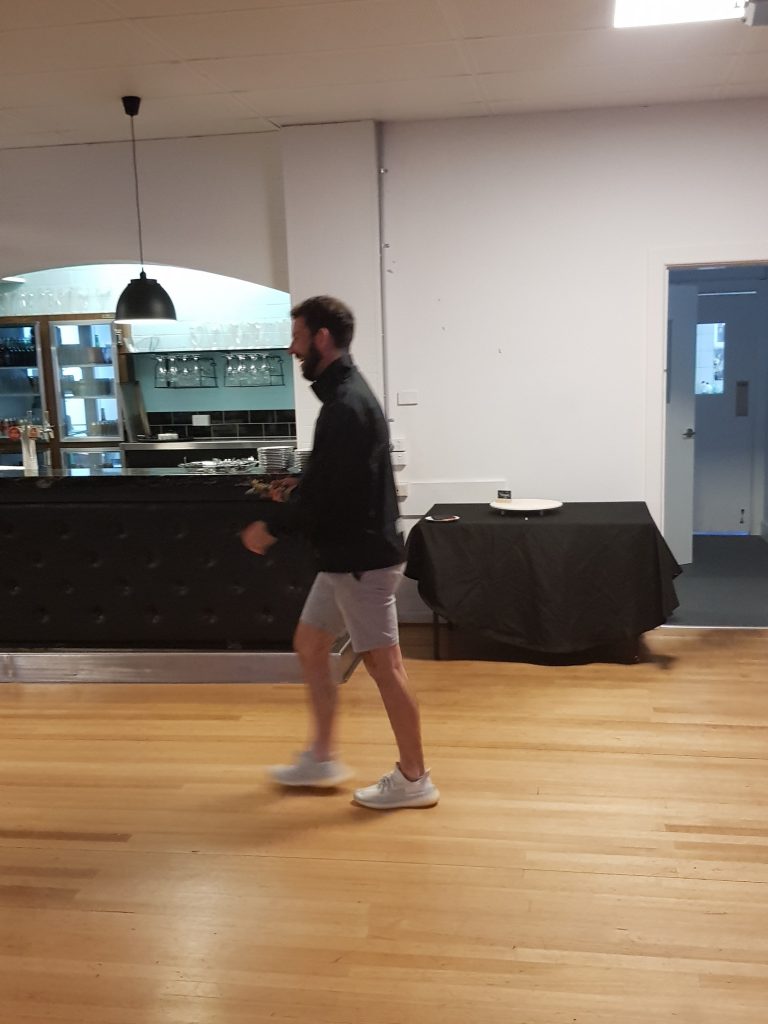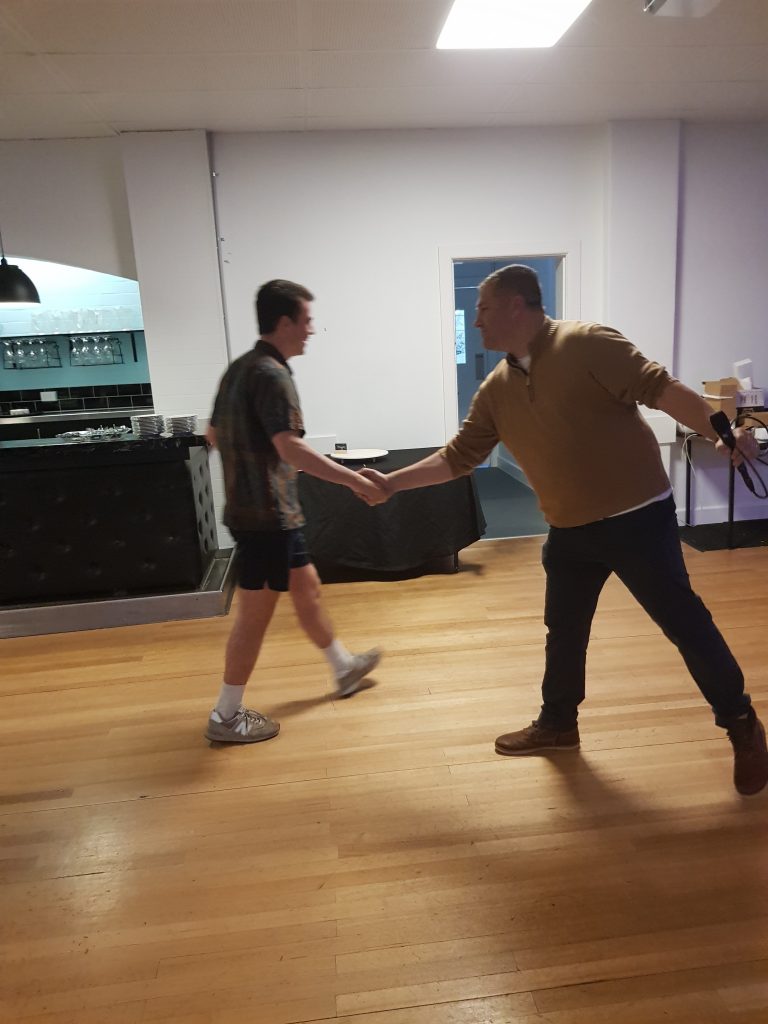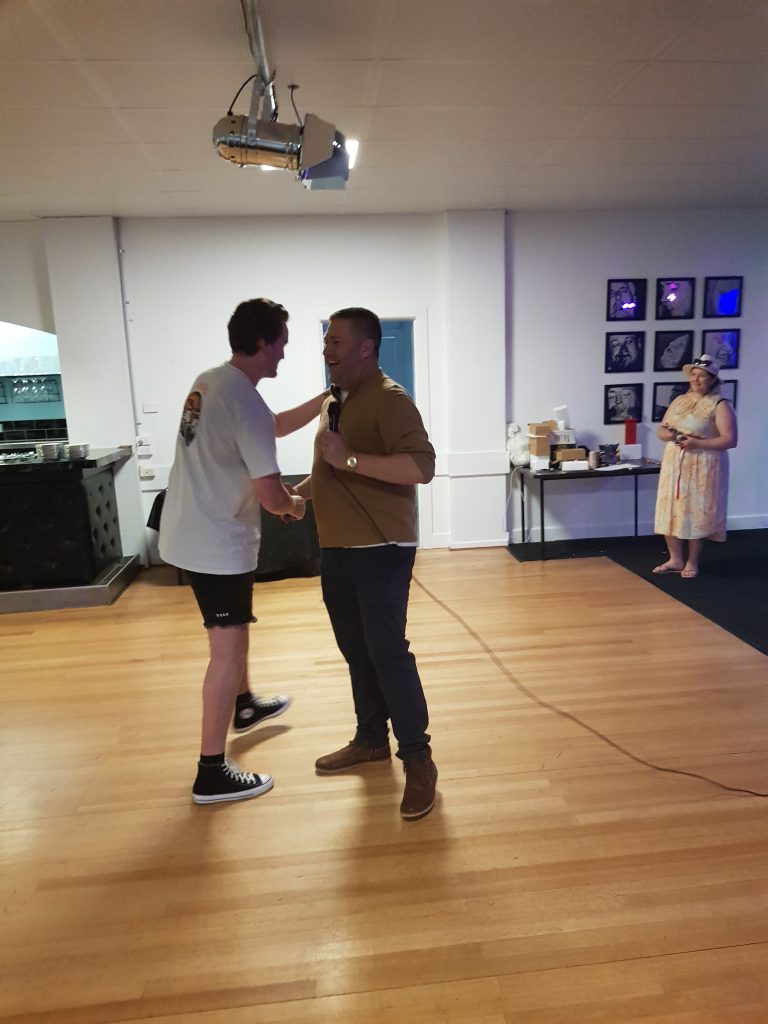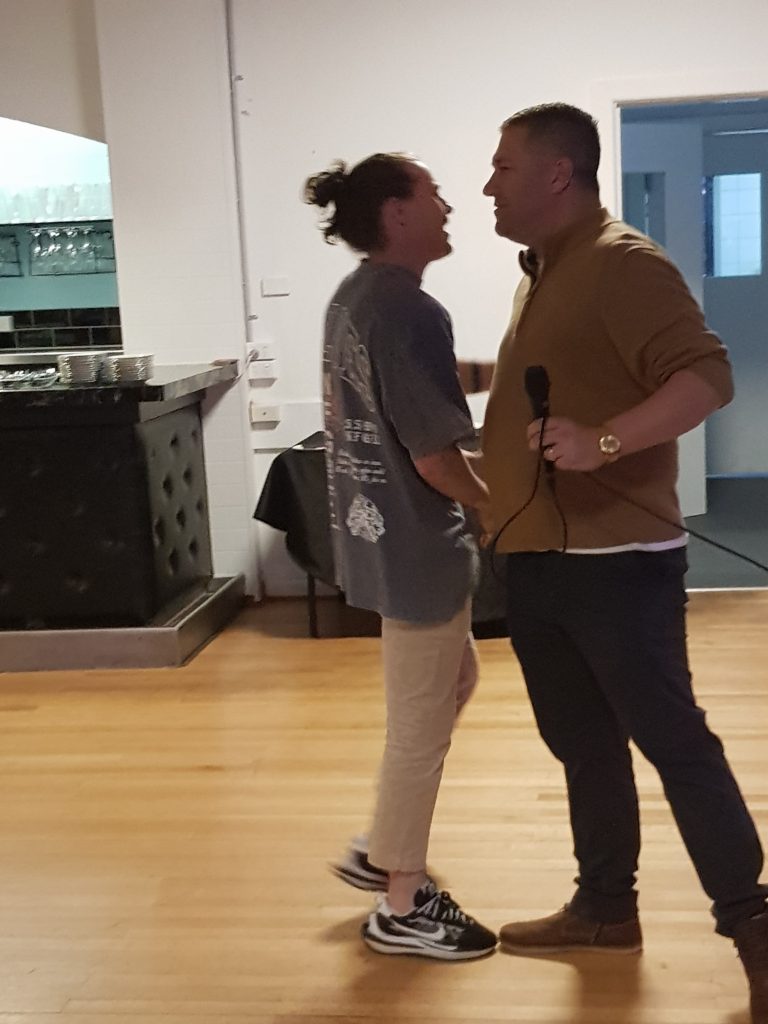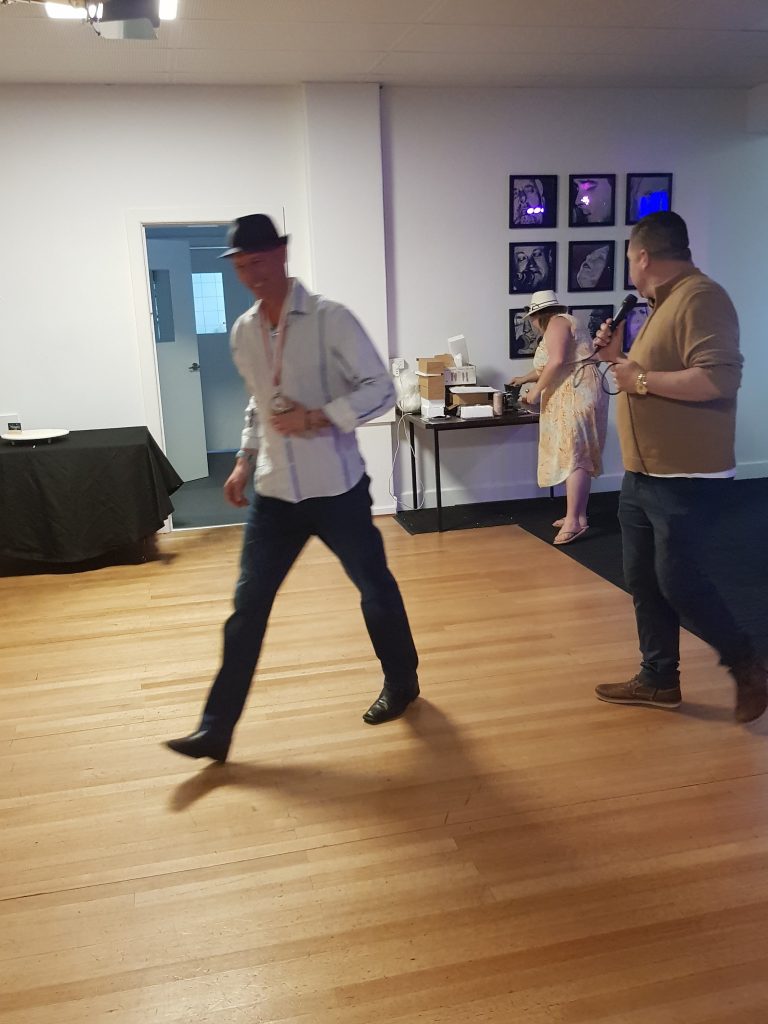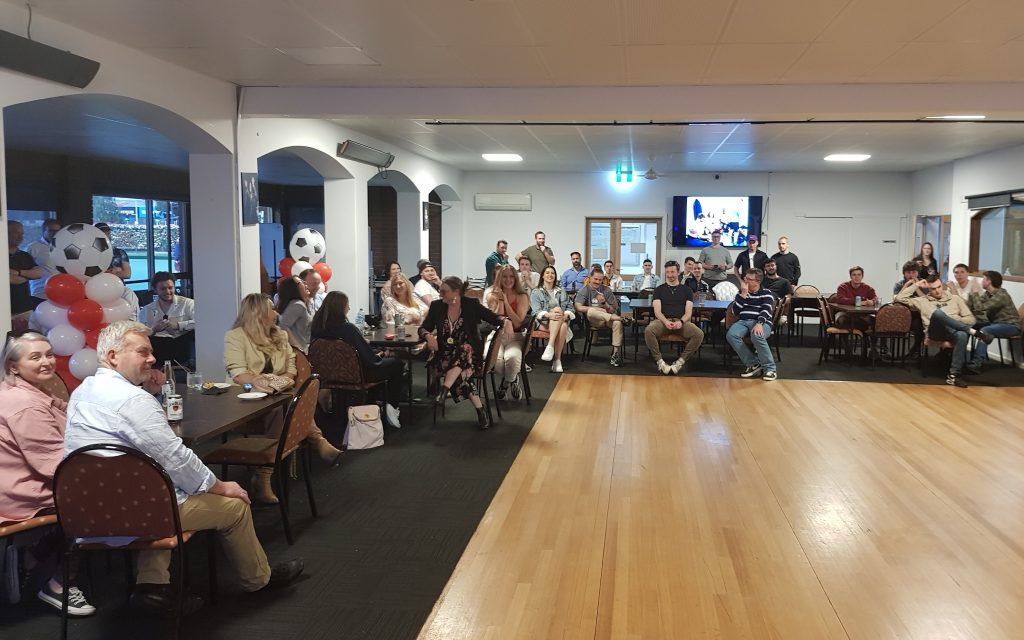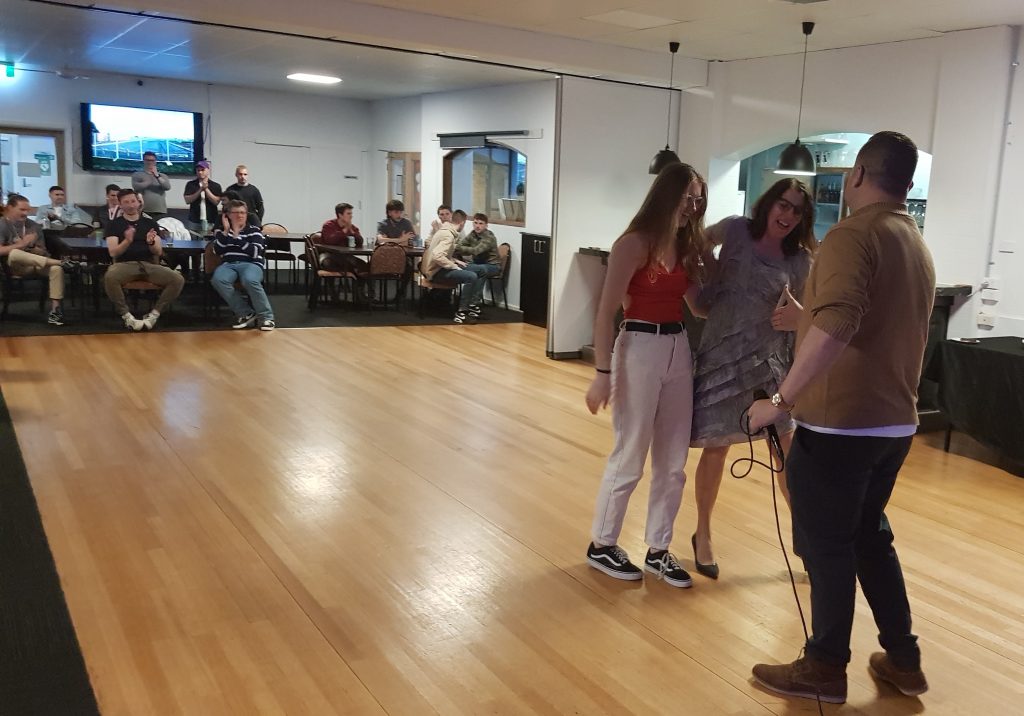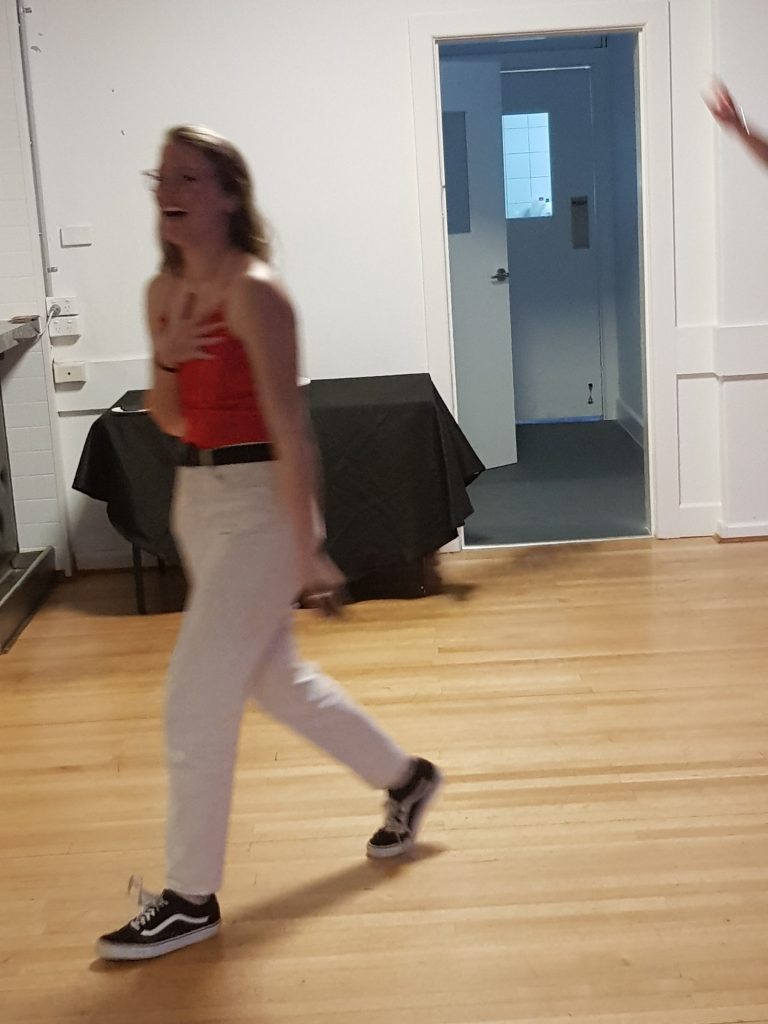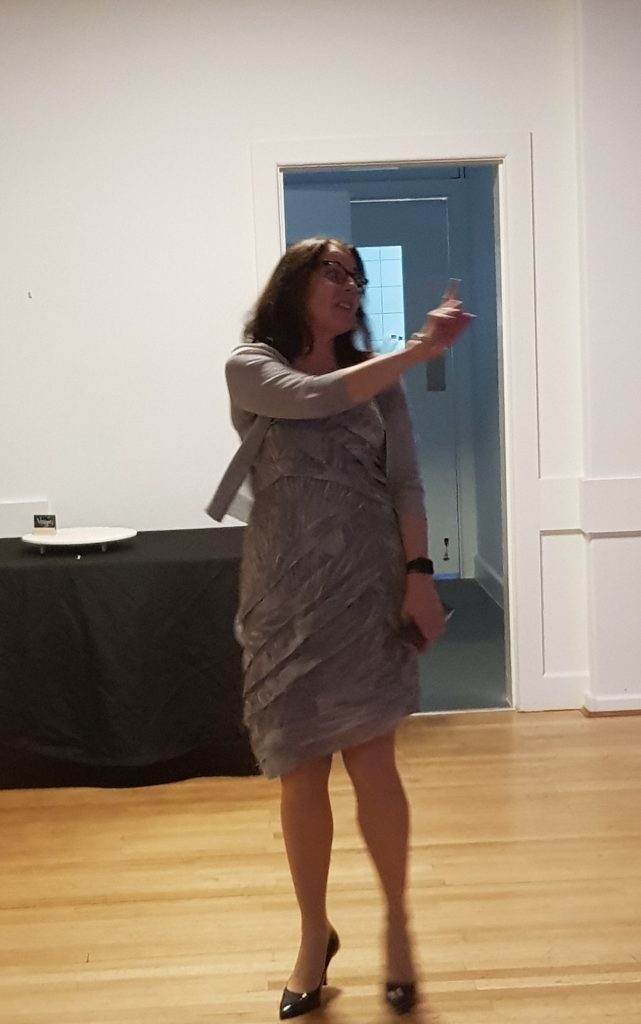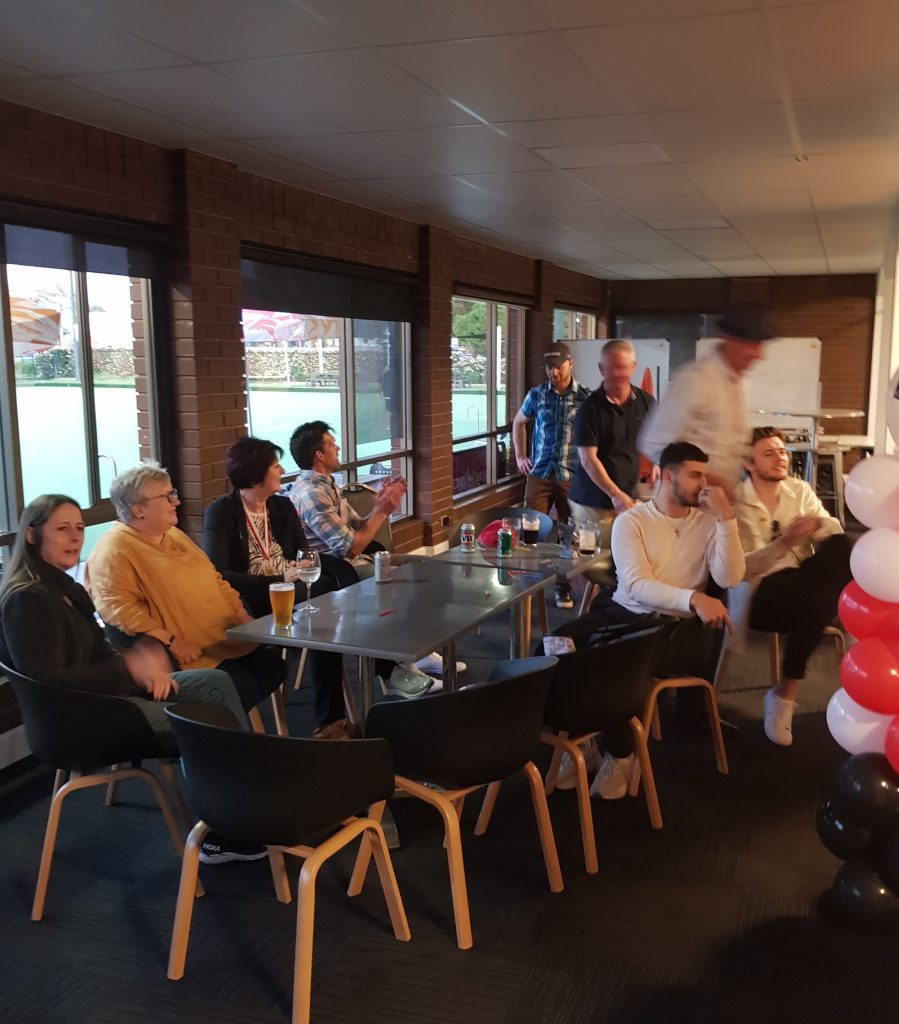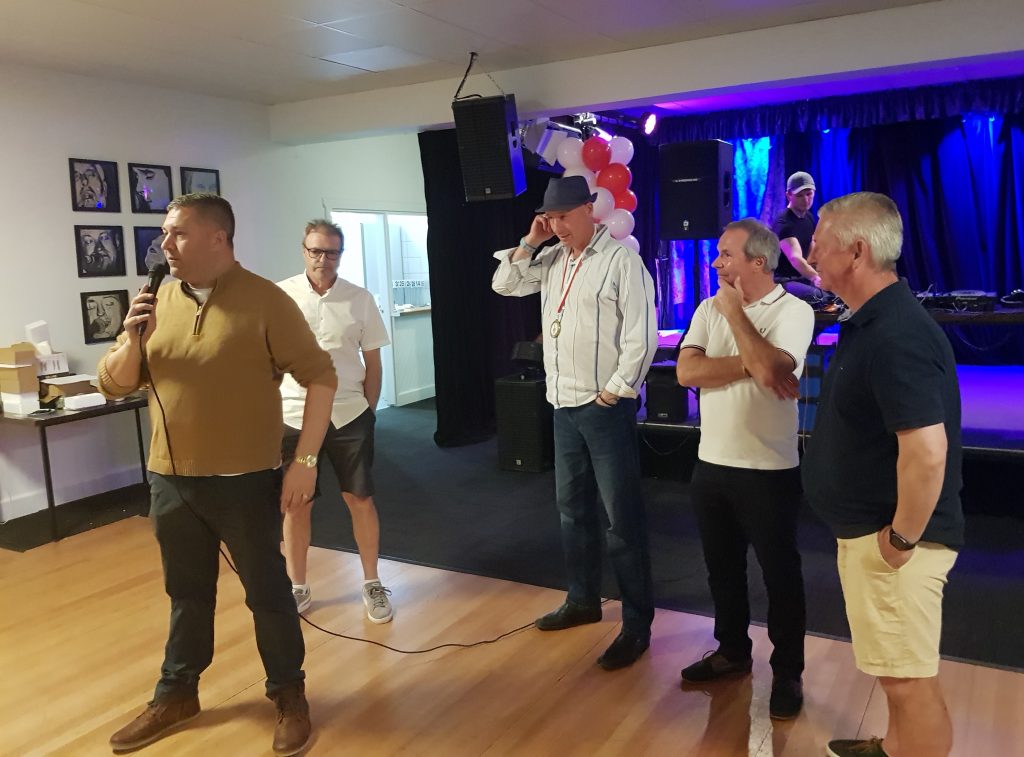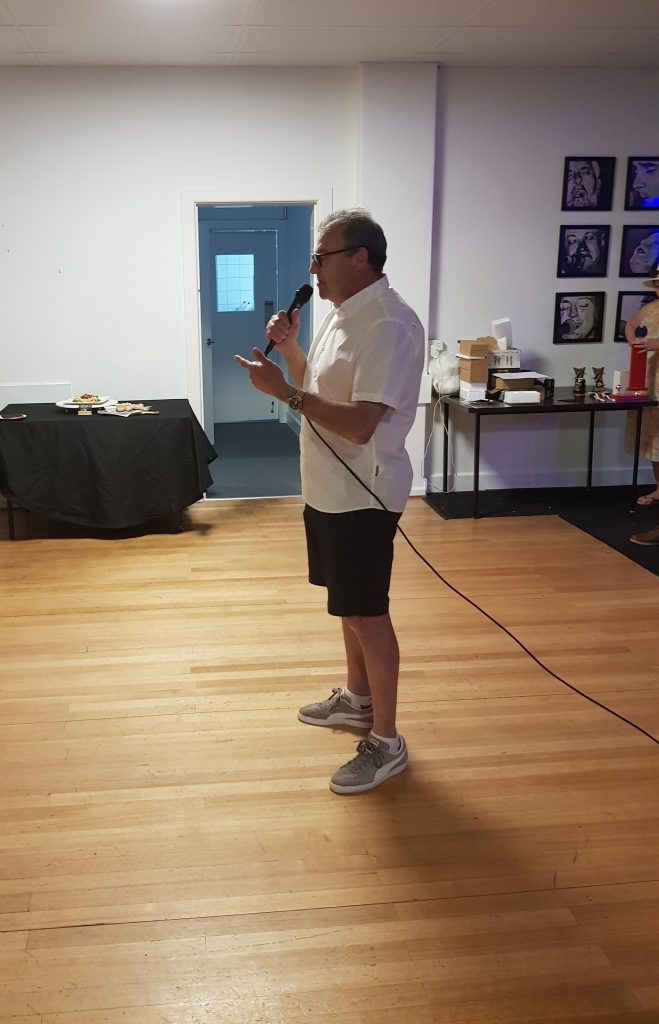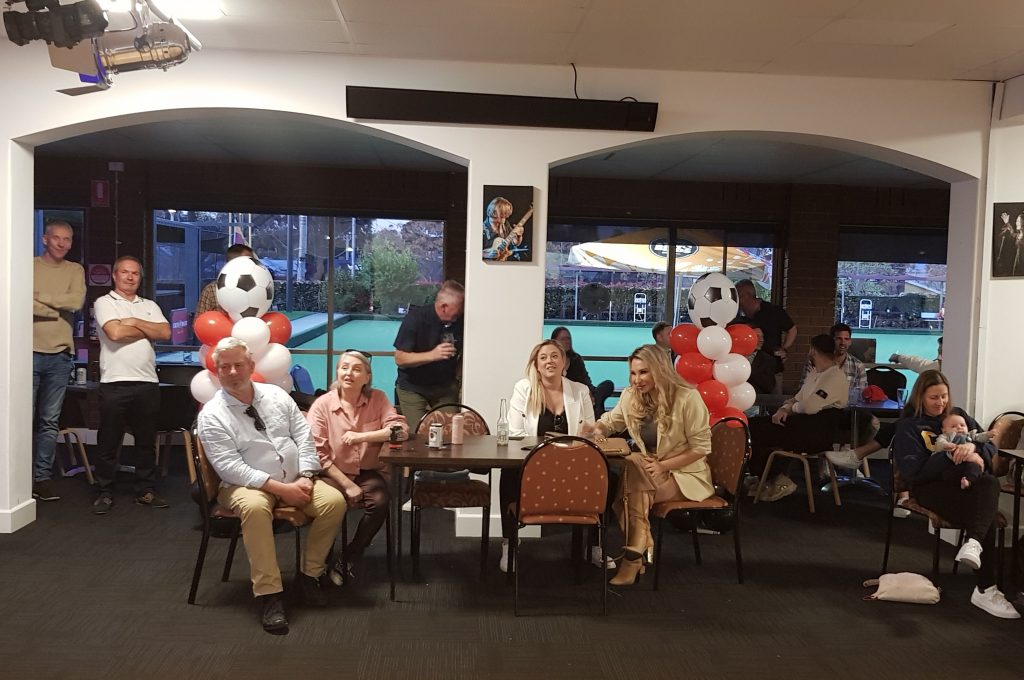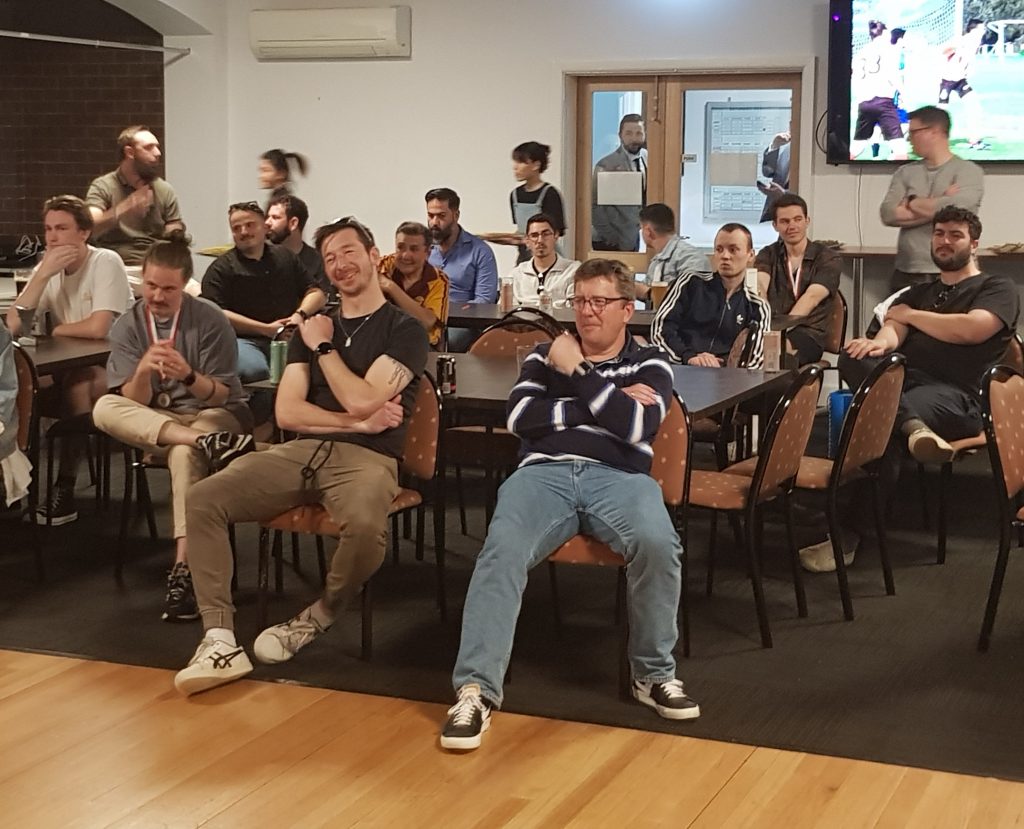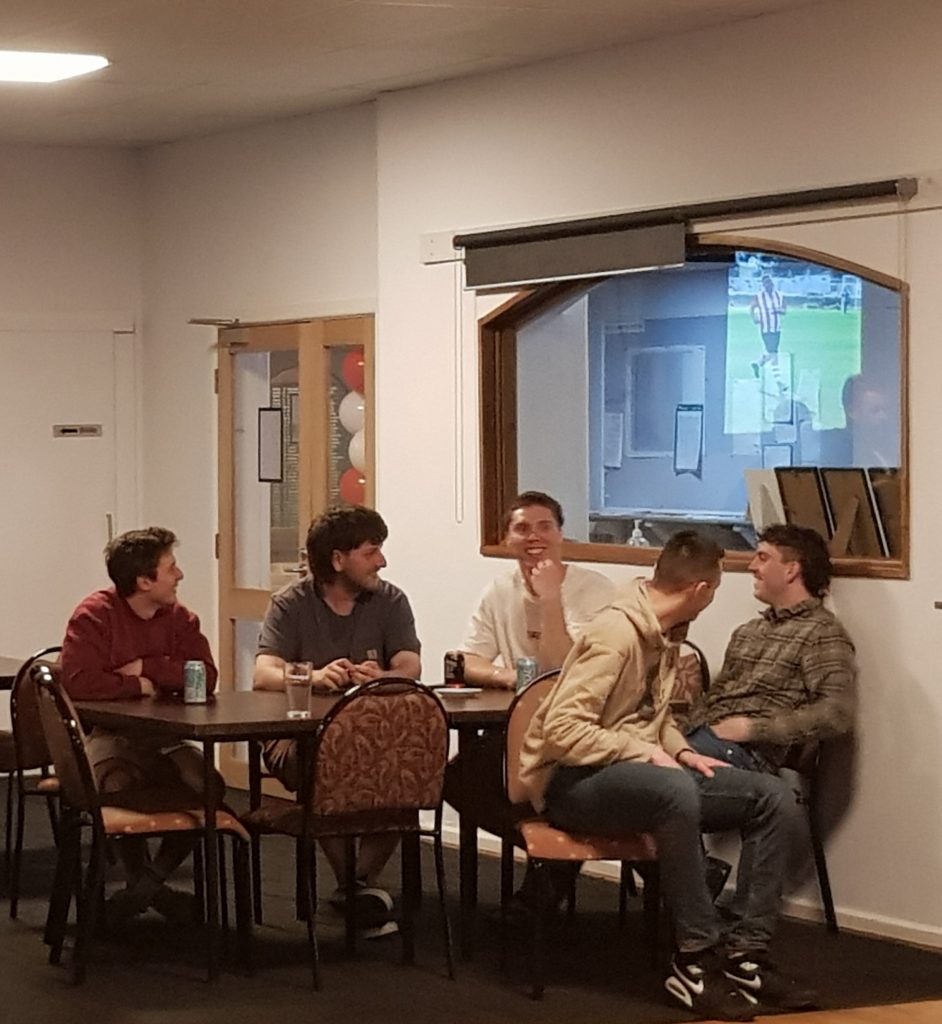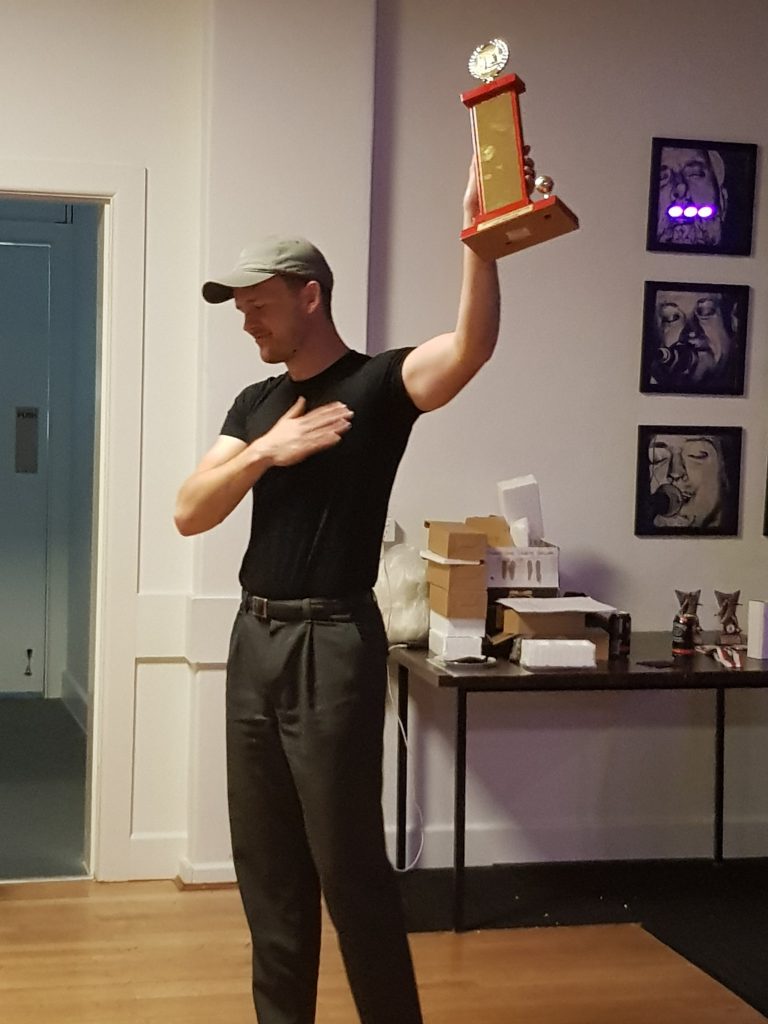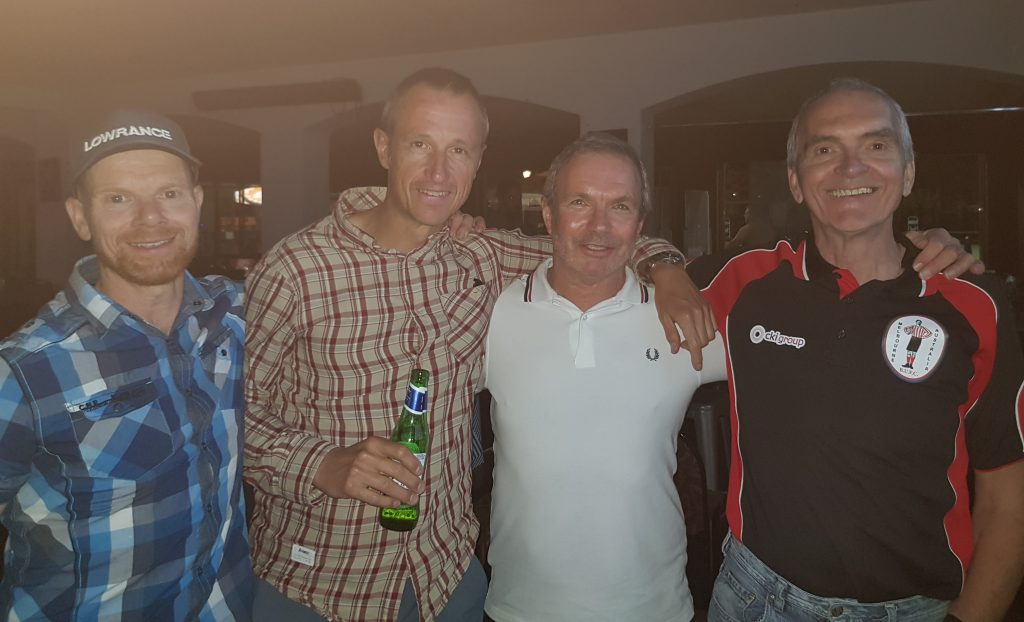 Photos by Paterson B.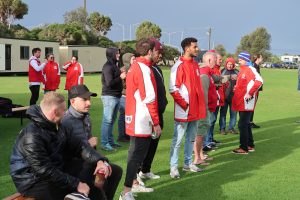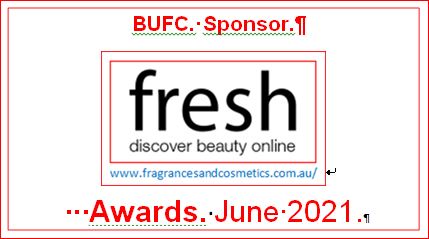 The BUFC would like to thank 'fresh', one of the clubs sponsors,
for  donating 3 Gift Vouchers, to the Women's State League 4 Team,
for the month of June 2021.
Coach Deb, after guiding the team to a narrow 1-2 loss against the top team,
presented the vouchers to:
Paula for 'most improved player'.
Katrina for 'embodying the Barnstoneworth spirit'.
Emma for ' best on field'.
                  Paula.                          Katrina.                           Emma.
  www.fragrancesandcosmetics.com.au/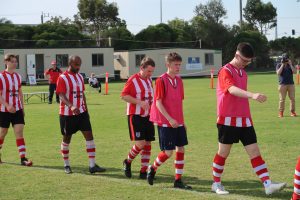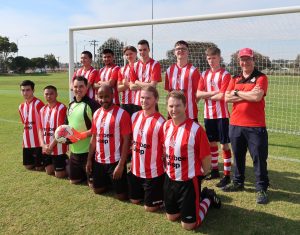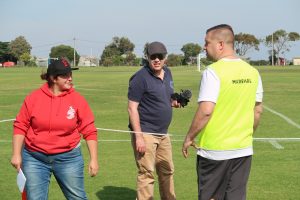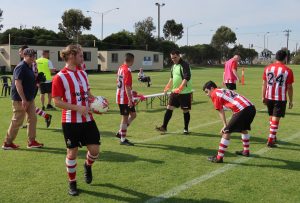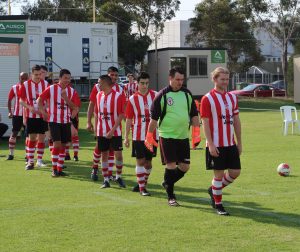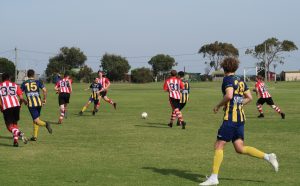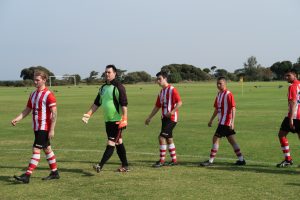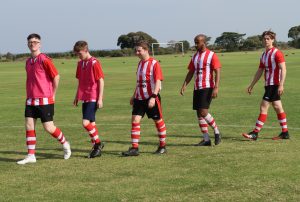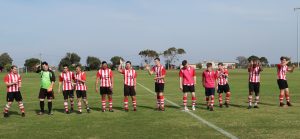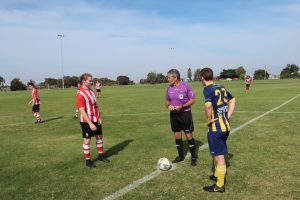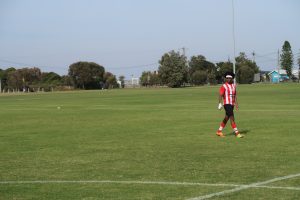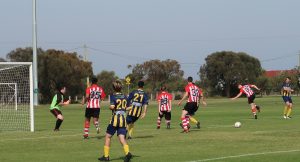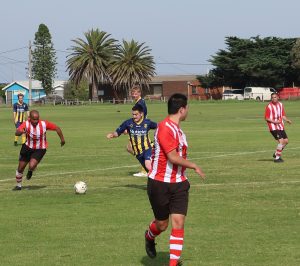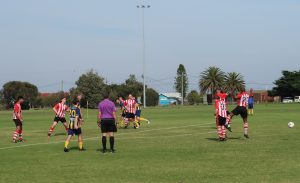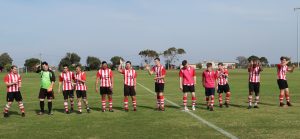 10 July 2021. State 4 Reserves. 1. v 1. Bell Park SC.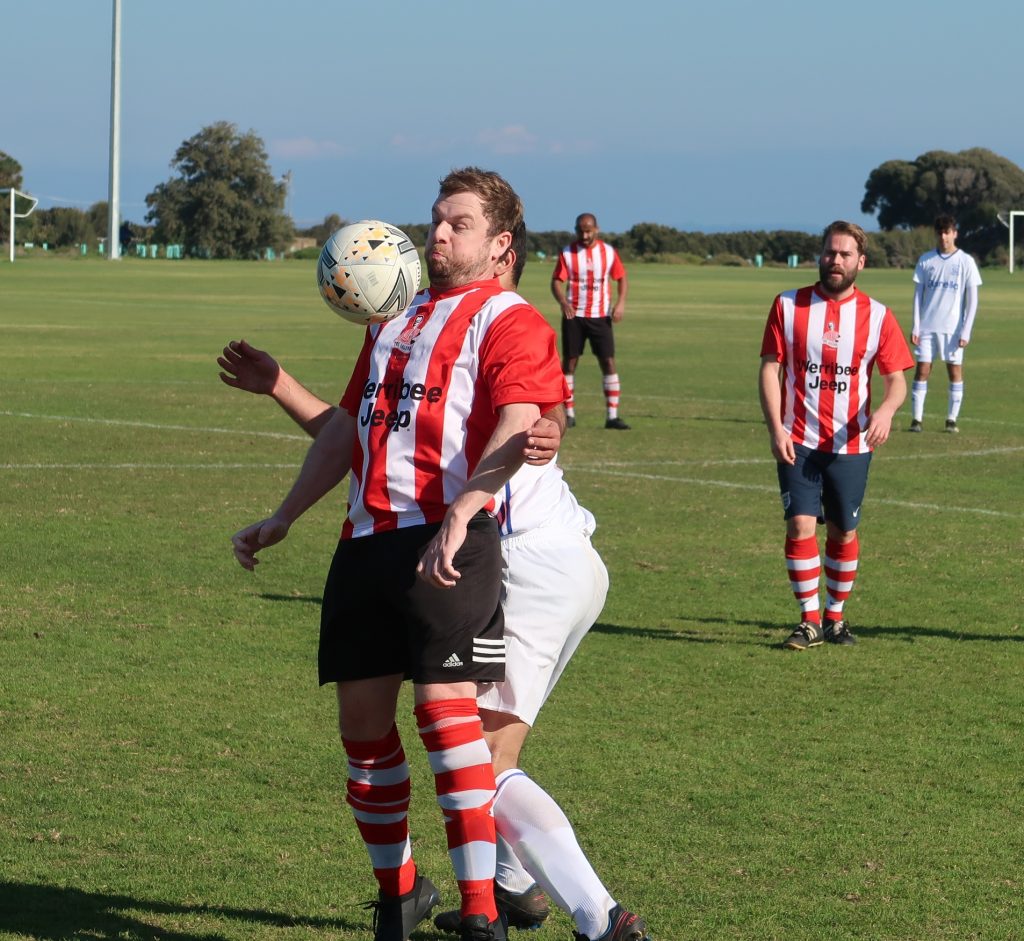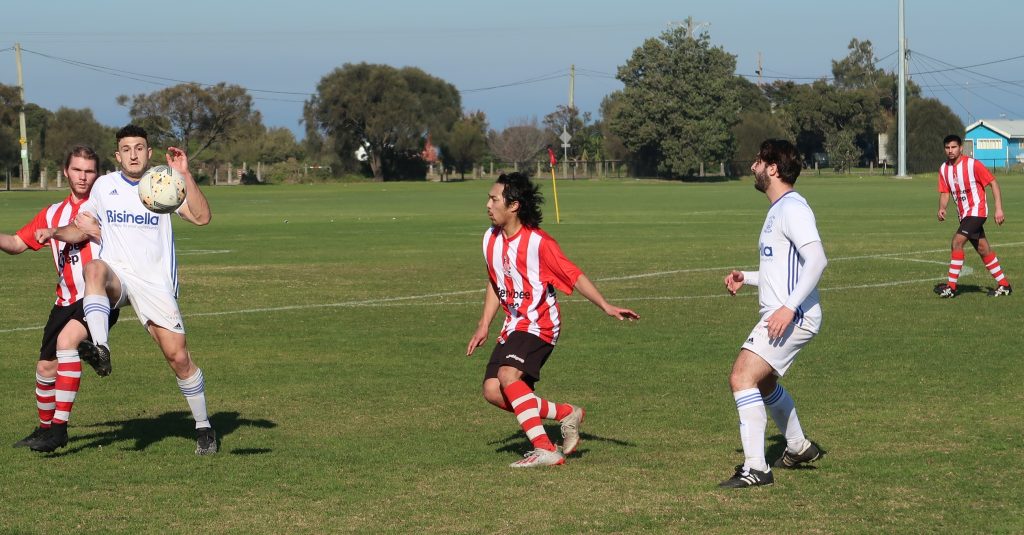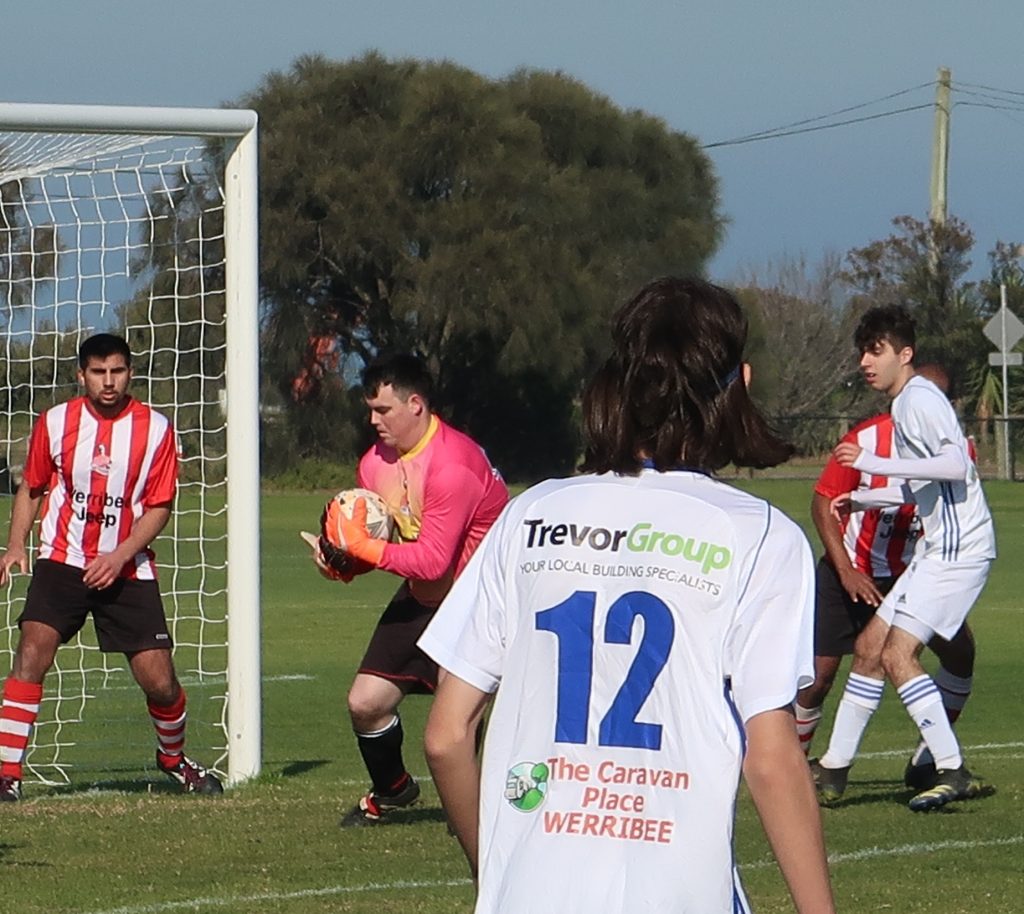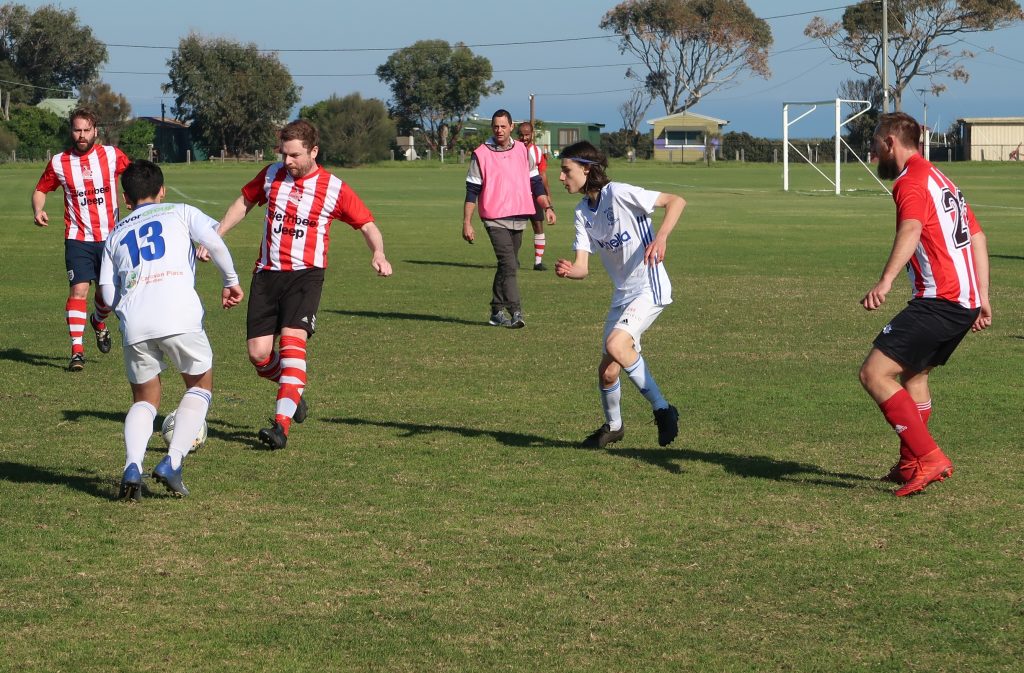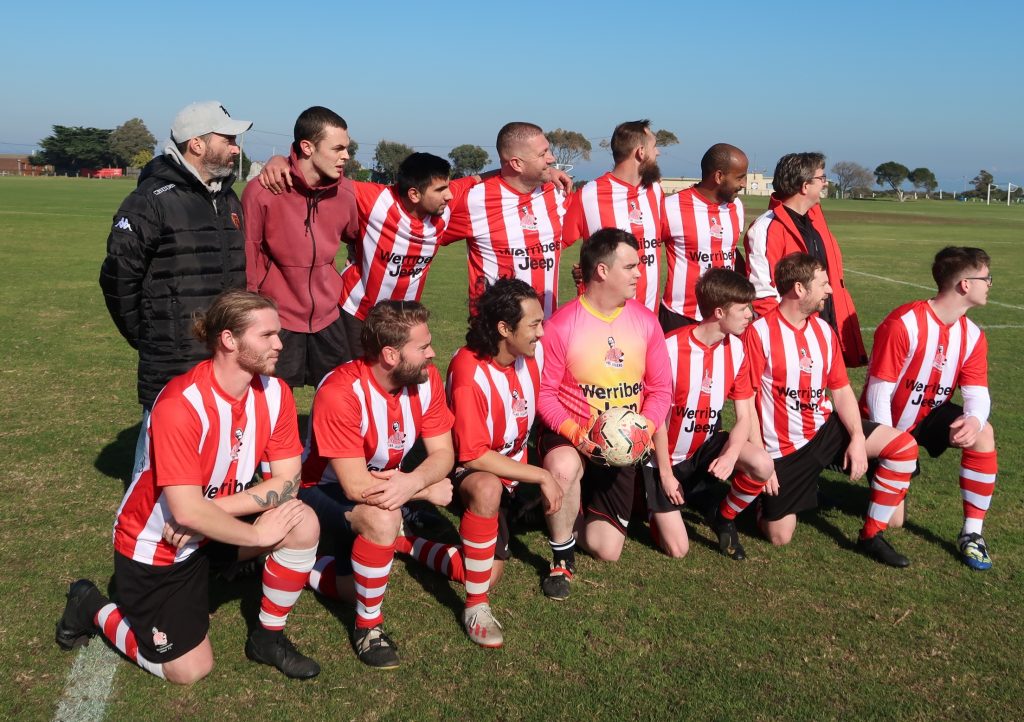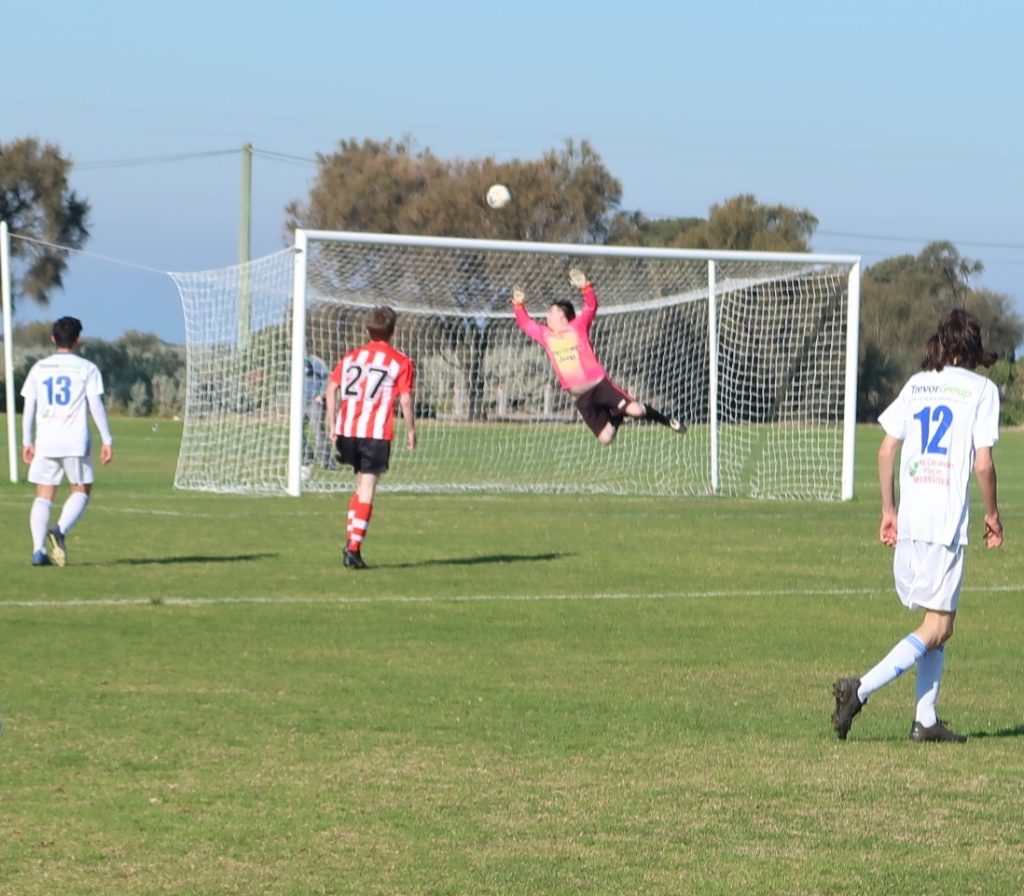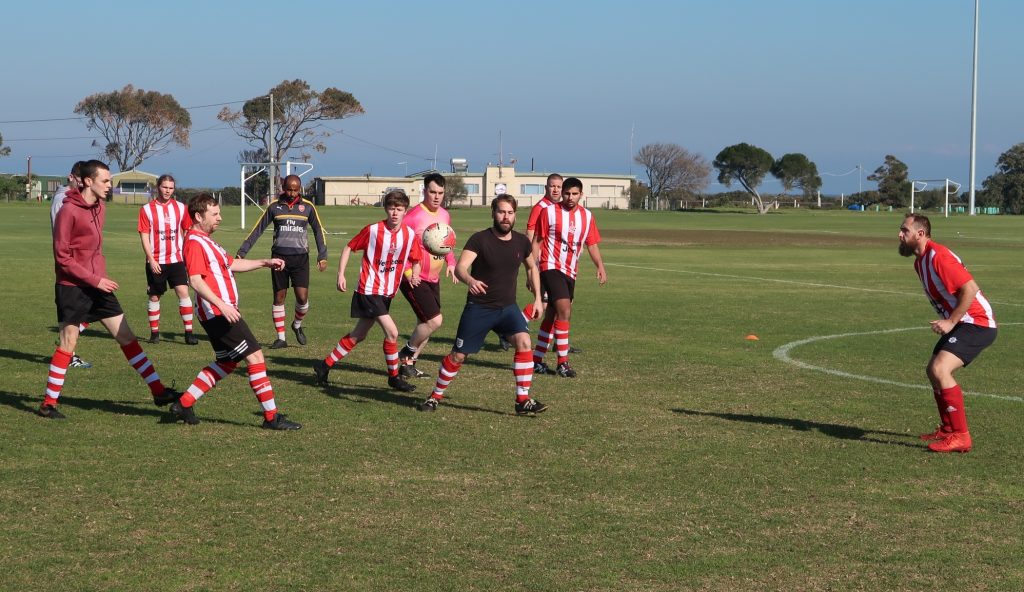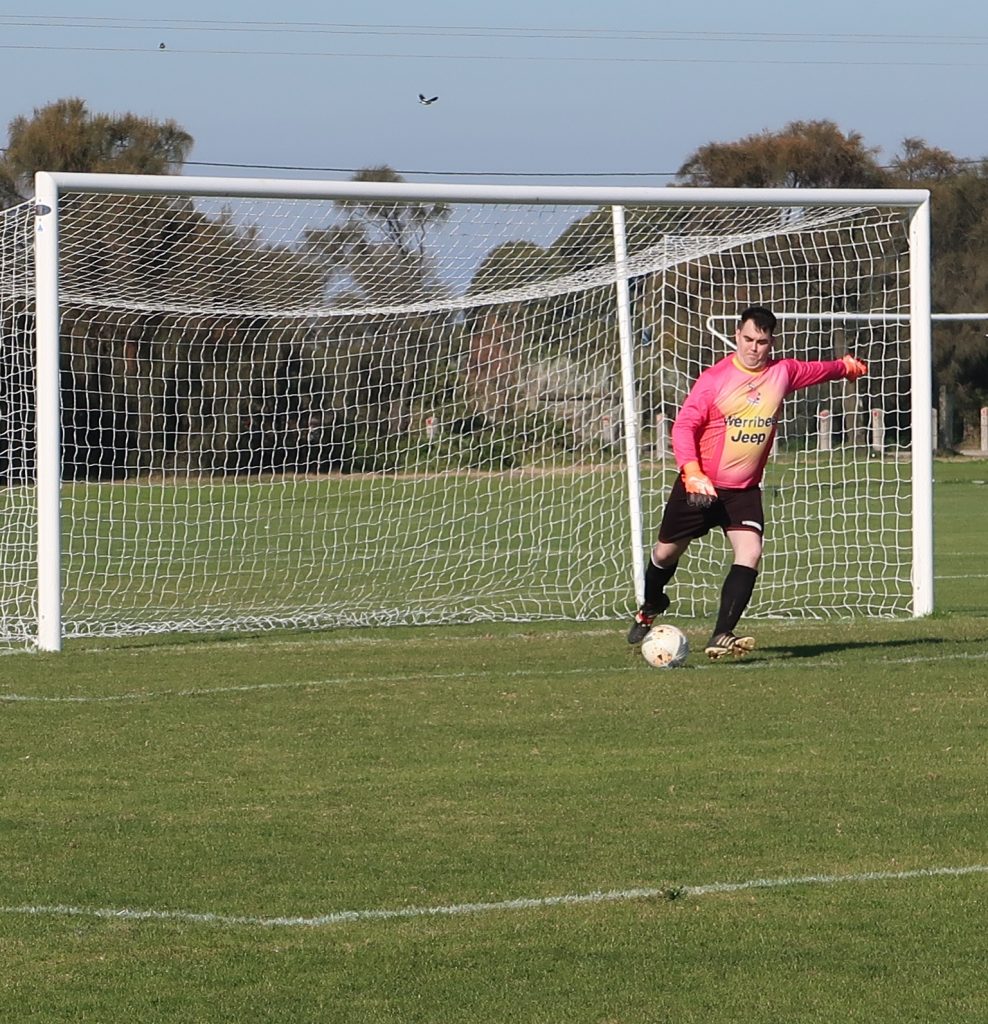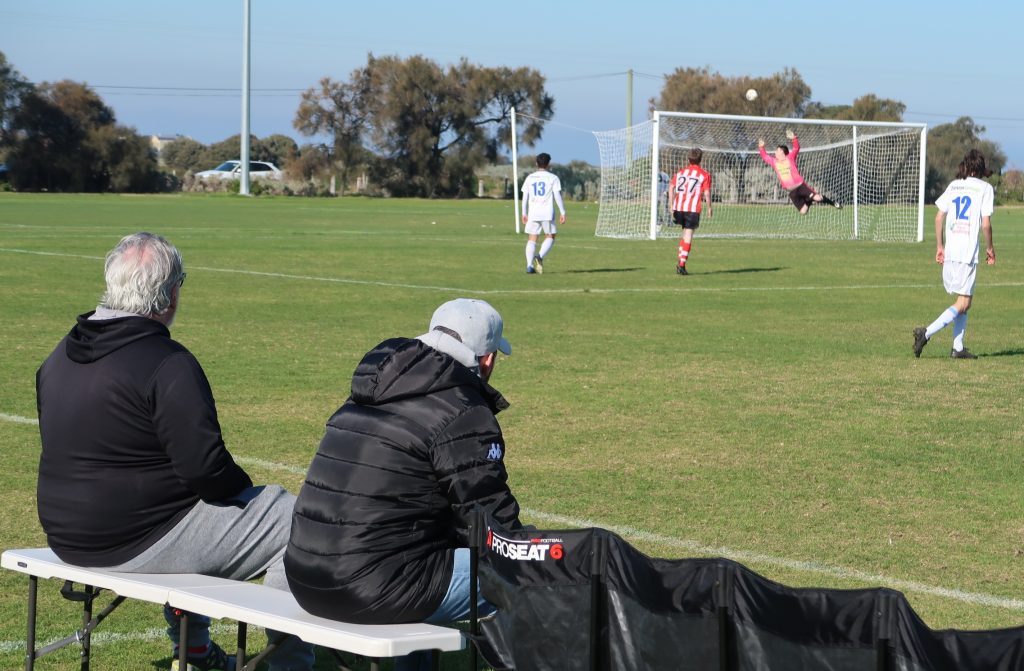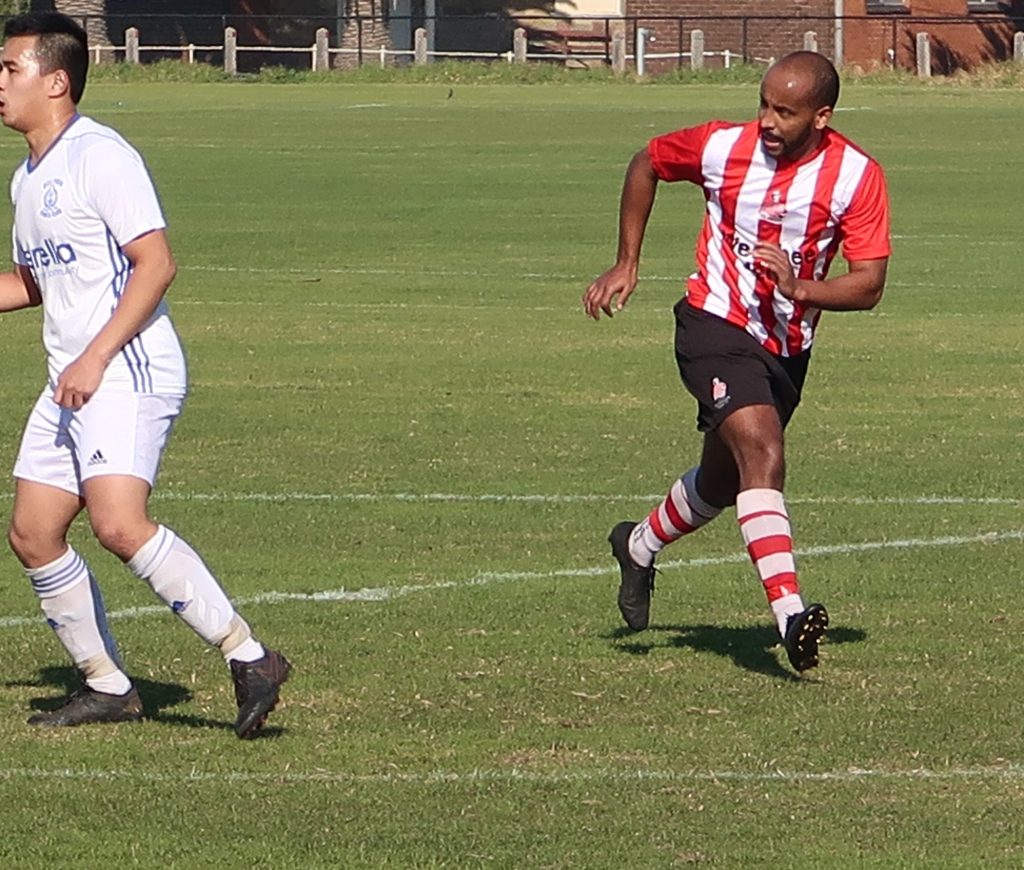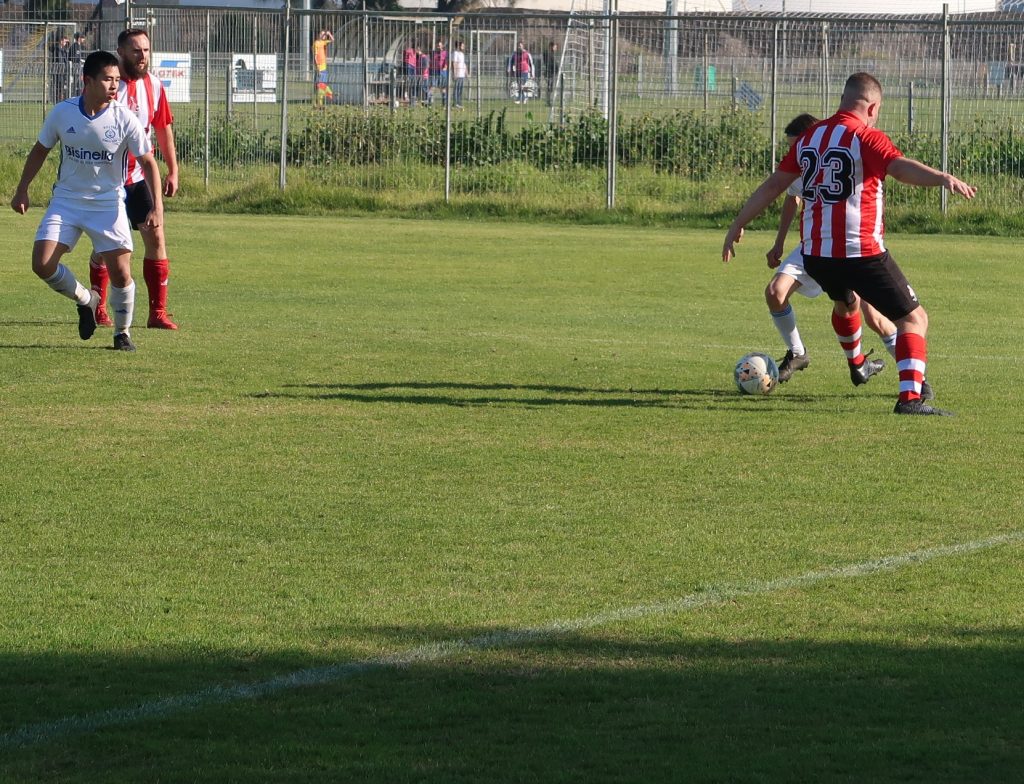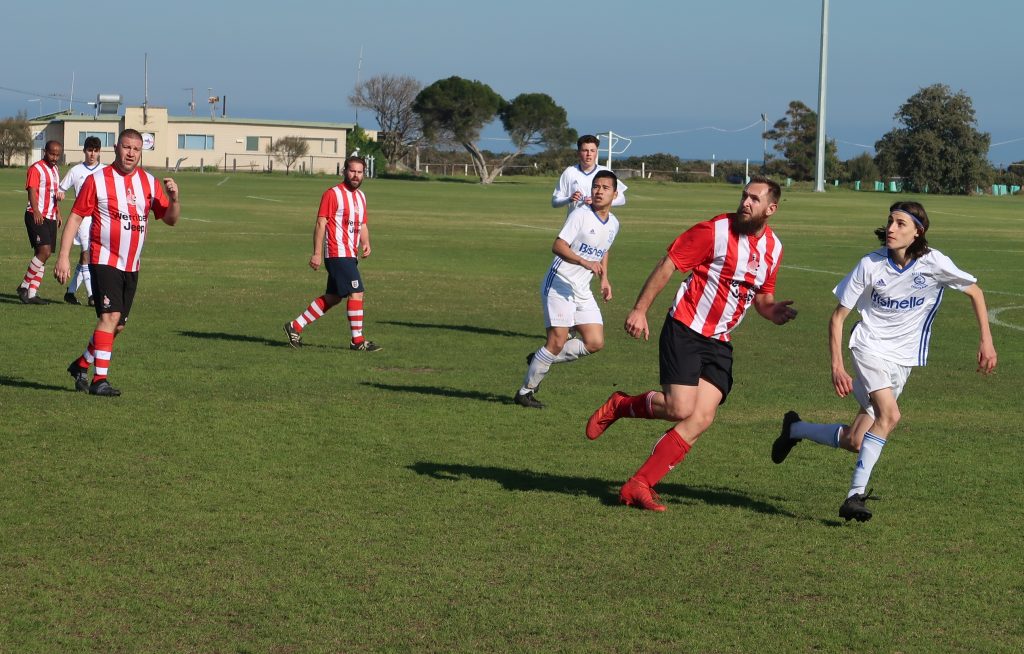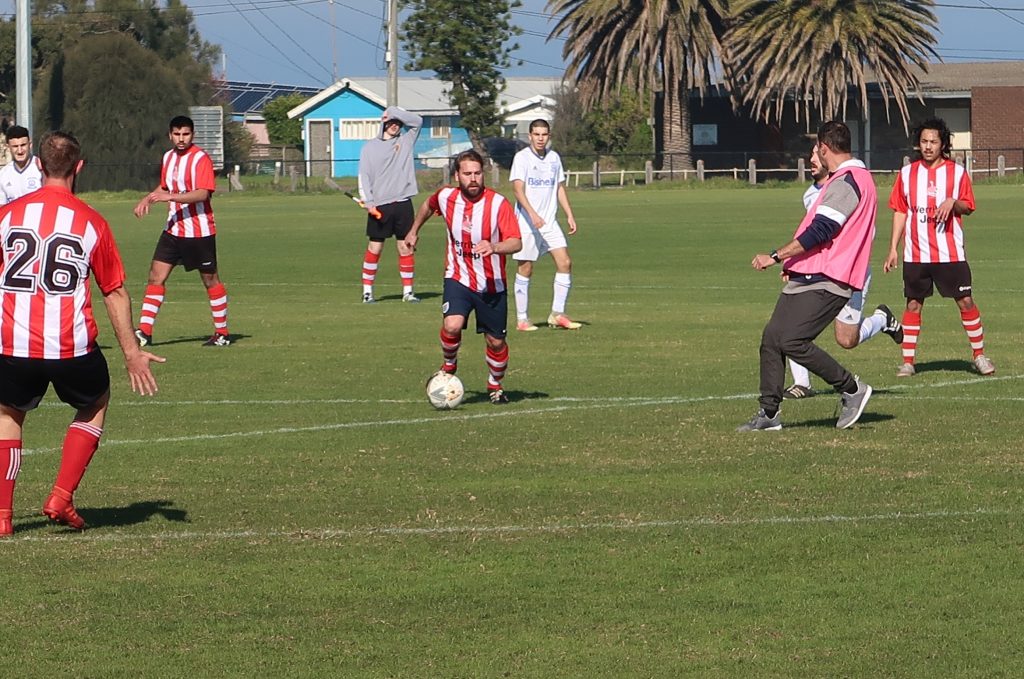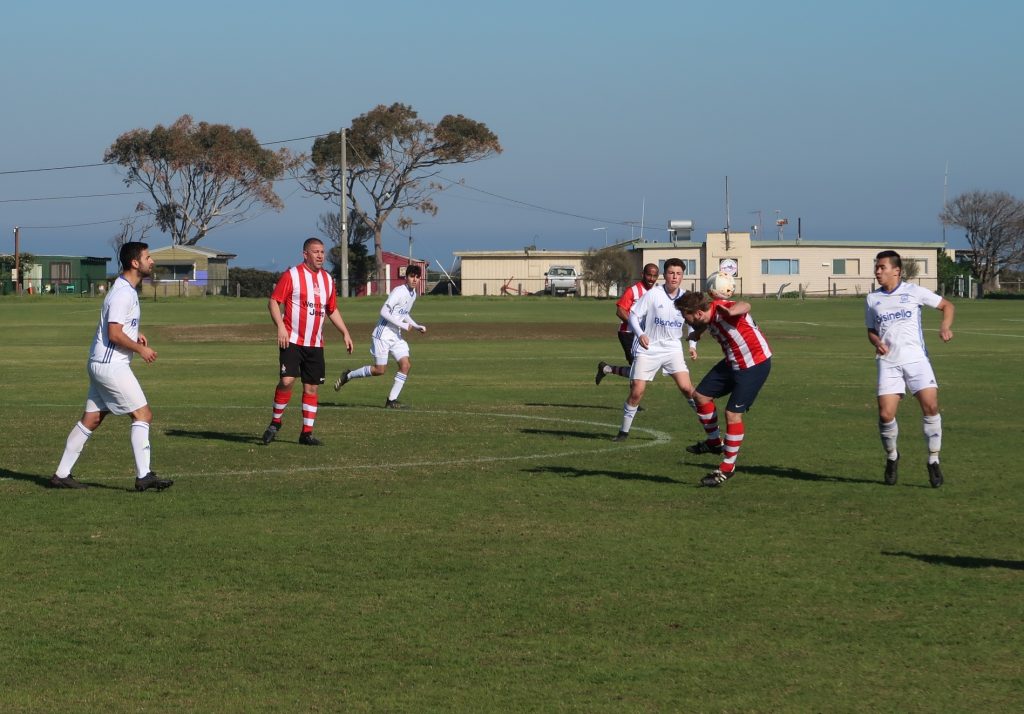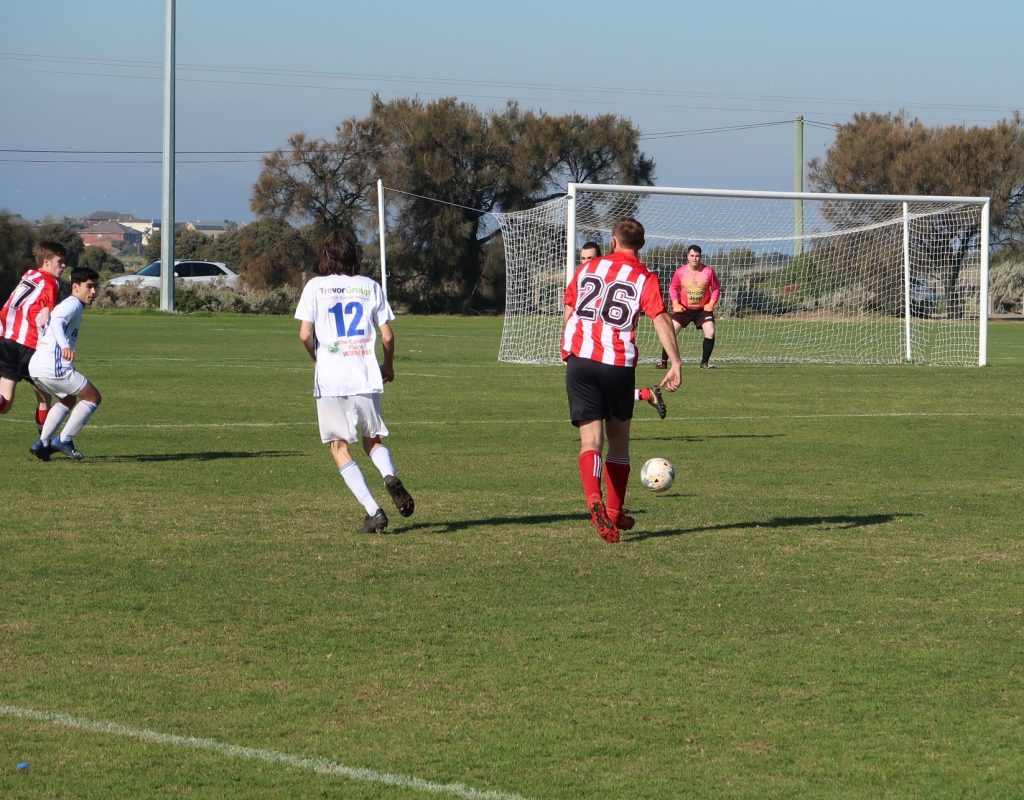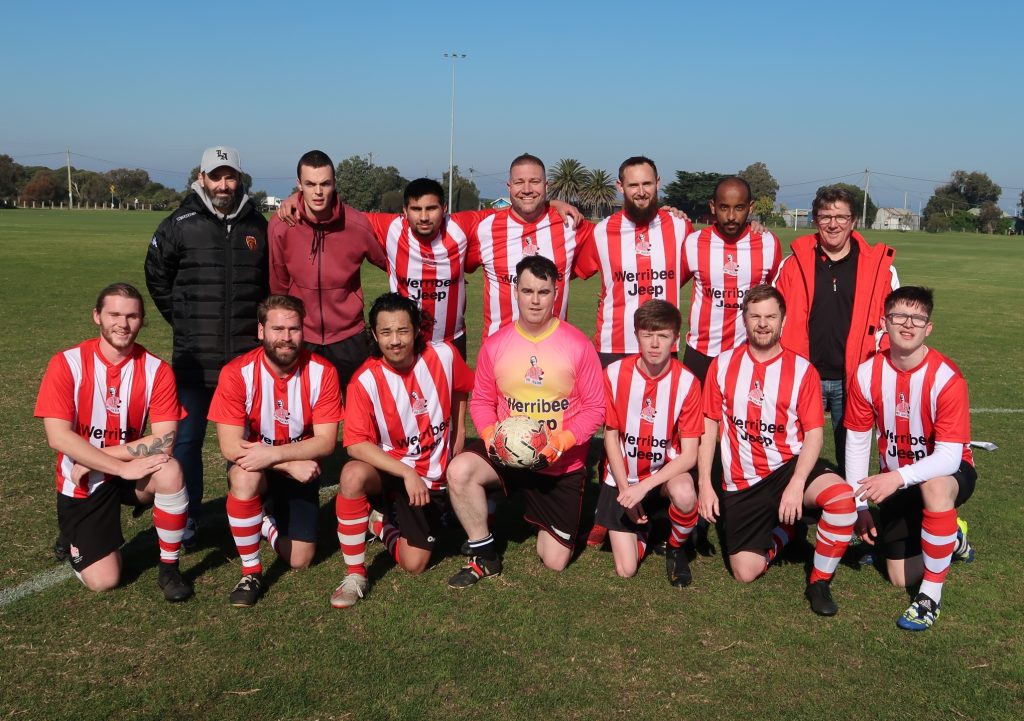 4 July 2021. Premier League Team 1. v 1. PEGS.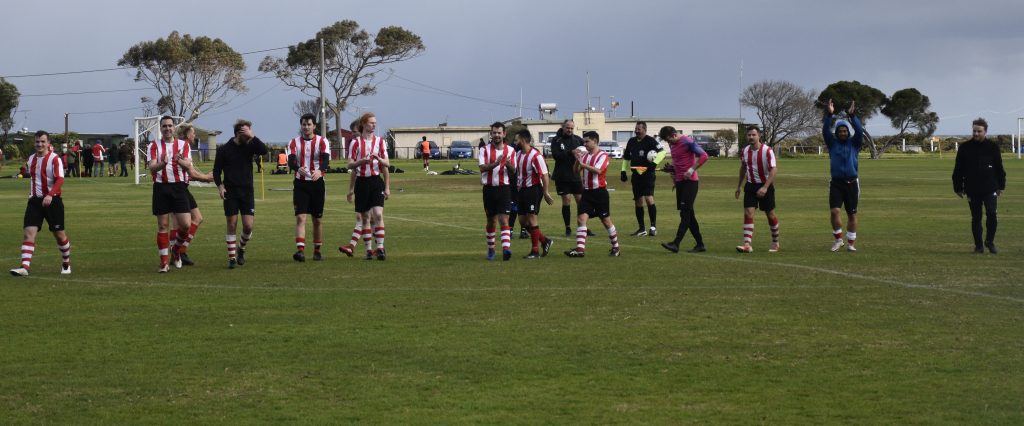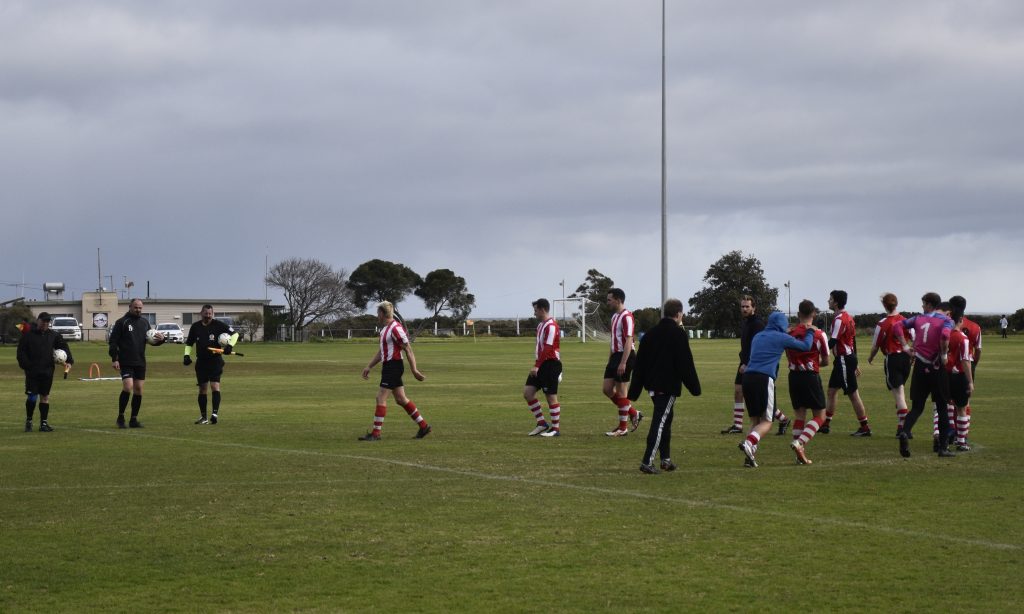 4 July 2021. Vicsoccer Div 1 Team. 0. v 1. PEGS.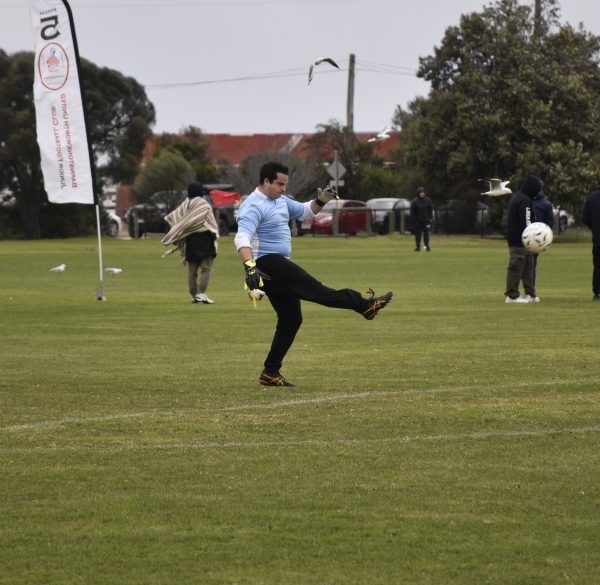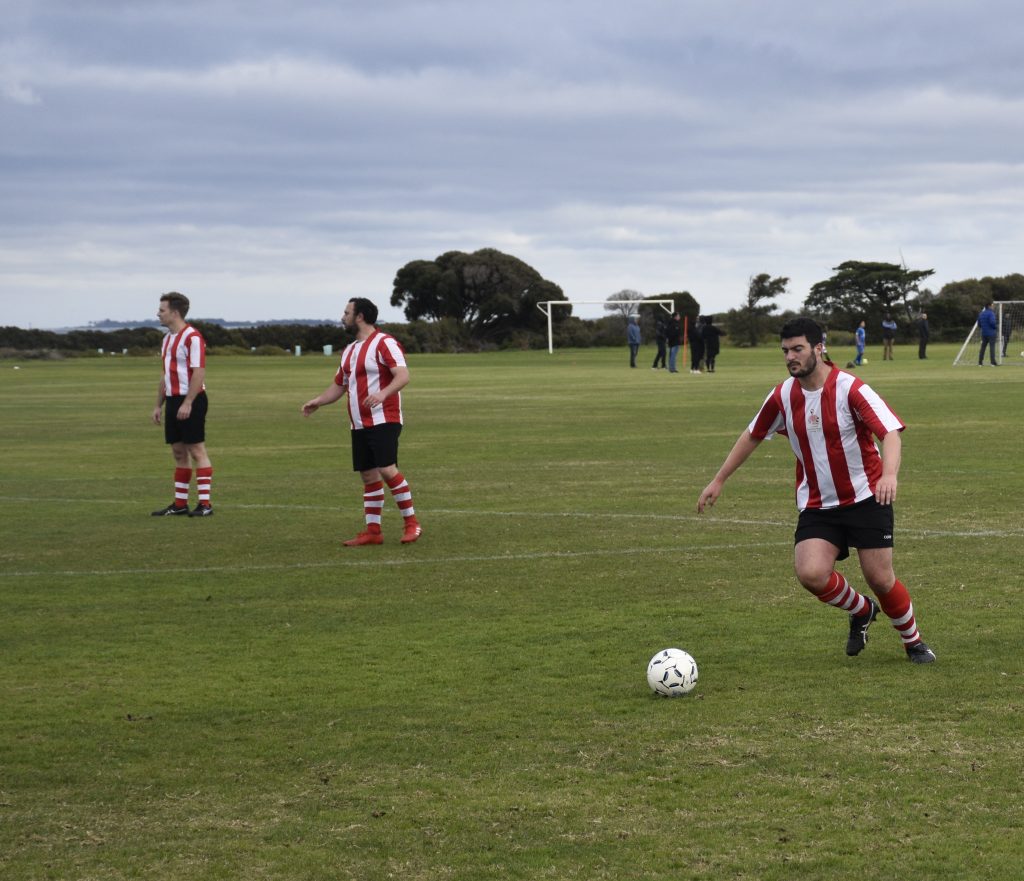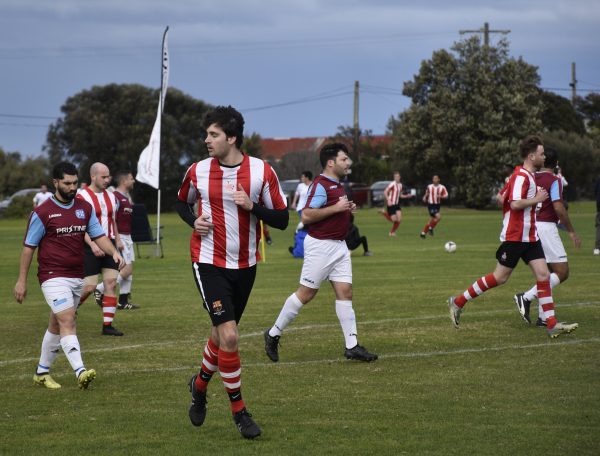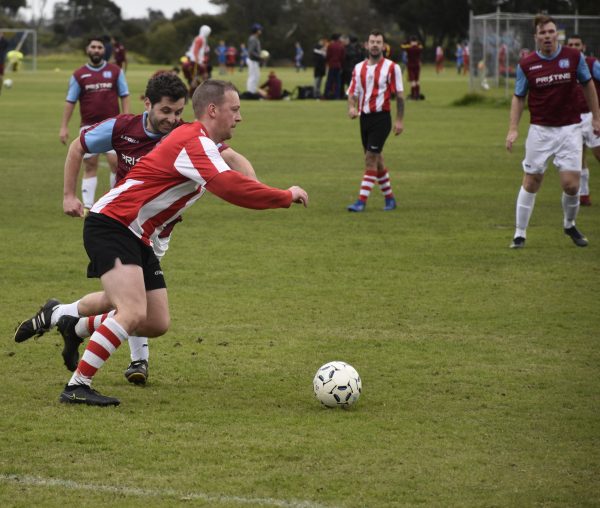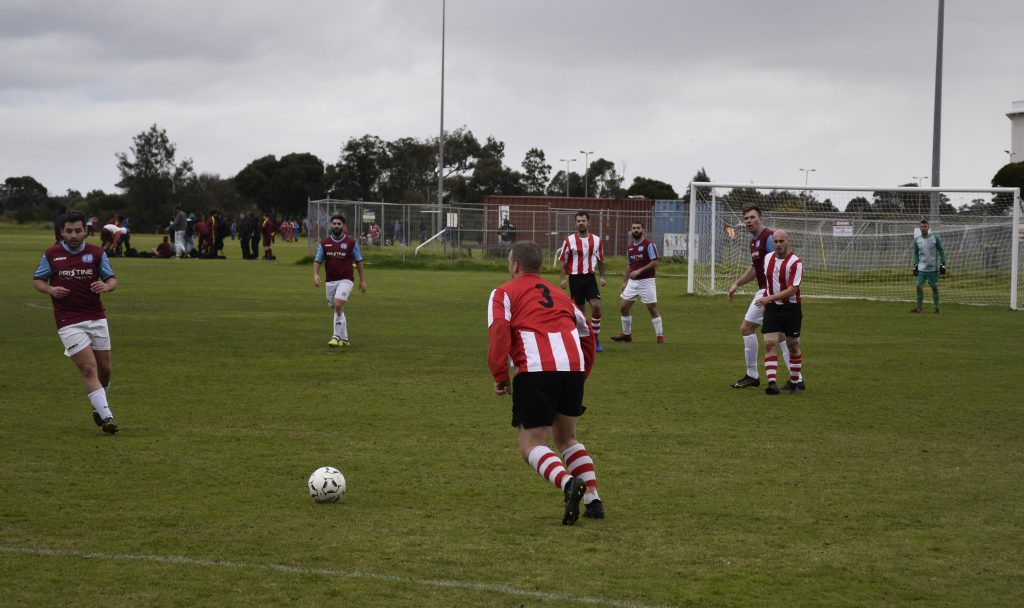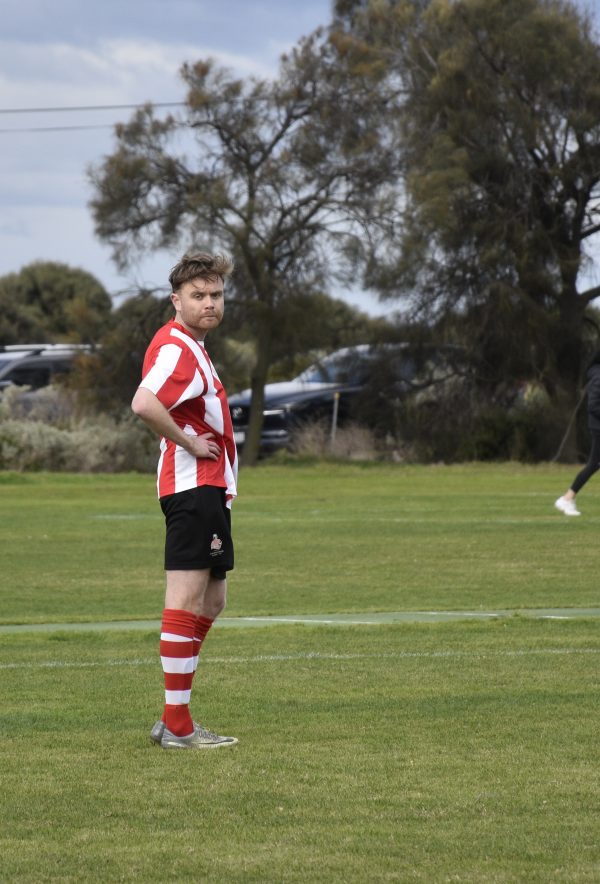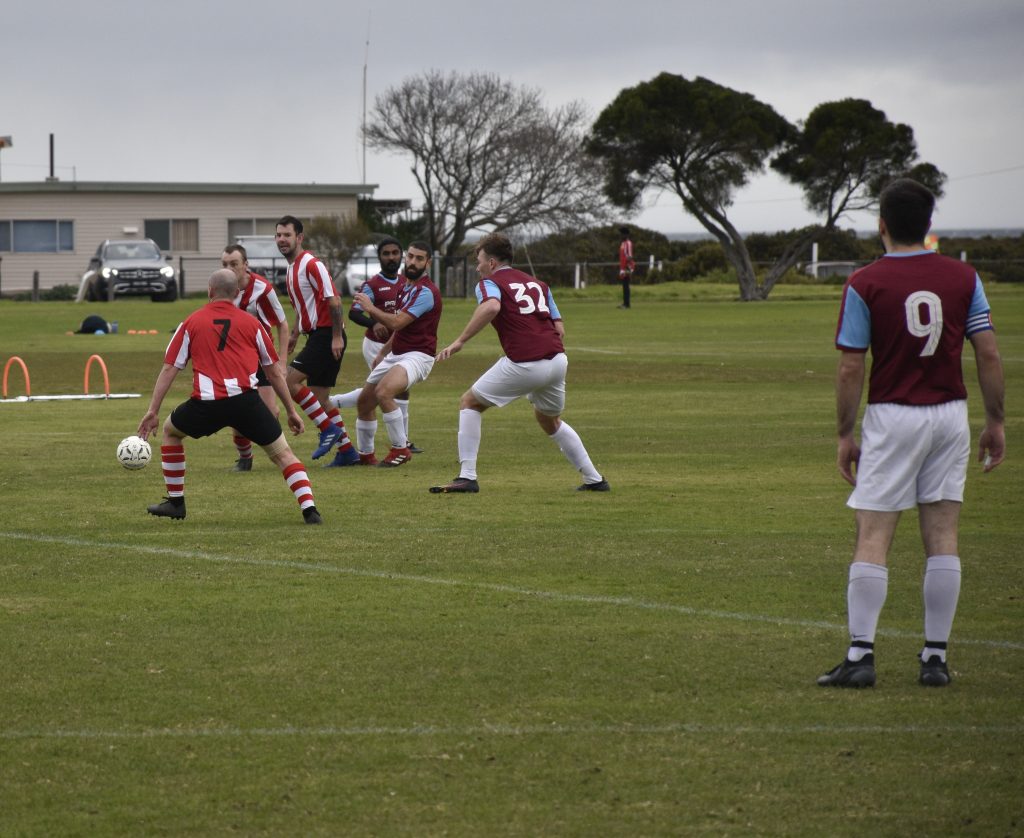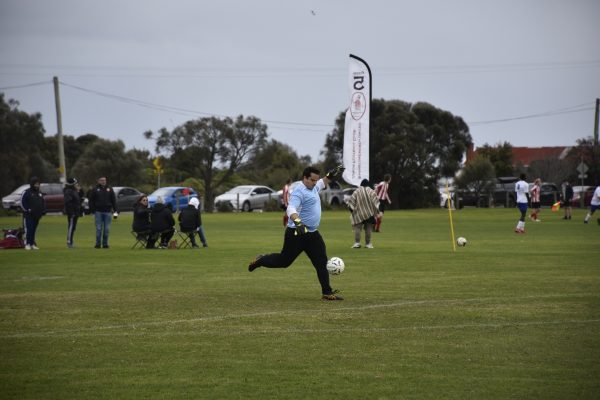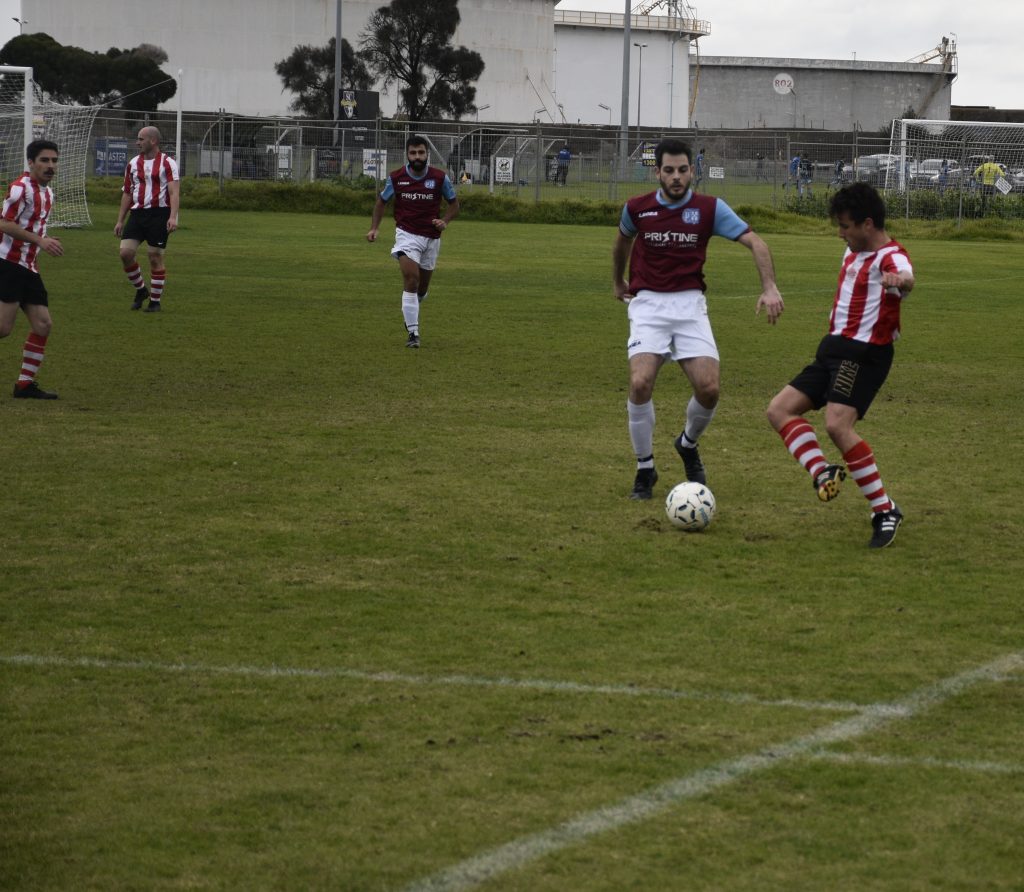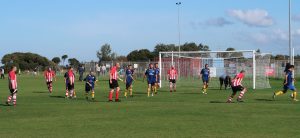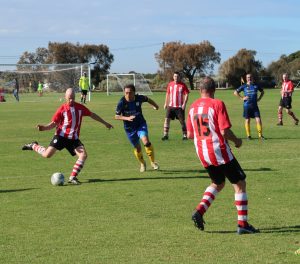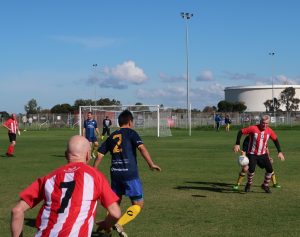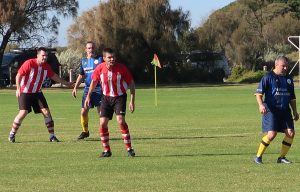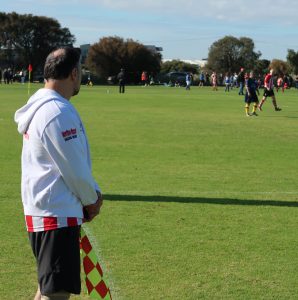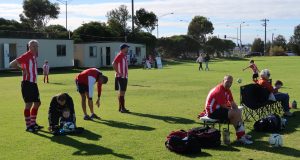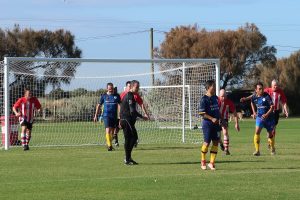 A deserved win today, putting the bhoys on the TOP of the table.
Two of Ciarons fans, his Mum Val, and Dad Liam, made a welcome return to J T Gray Reserve today.
Andy A, was helped off the field for the second time in two weeks, however Andy's injury this week, he thinks, "…will see him on the sidelines for a while…"  Needless to say, the club song was sung with much gusto today.
A wee swally was deemed appropriate at the end of the game, what with us going top of the table, for the first time this season, (first time ever)
The top of the table clash today against 2nd place Alphington, at their home ground, finished with a convincing 0-4 win for the BUFC.
The over 45s proudly singing the Barnstoneworth song after a resounding 4-0 win in a top of the table clash against Alphington!
Restricted Season due to COVID – no photos unfortunately.